Spinterland's Rent-A-Deck Project - Day 9 – Total Ego Destruction #pob-wotw
Spinterland's Rent-A-Deck Project - Day 9 – Total Ego Destruction
This is day 9 of my new Splinterlands #RAD (Rent-A-Deck Project).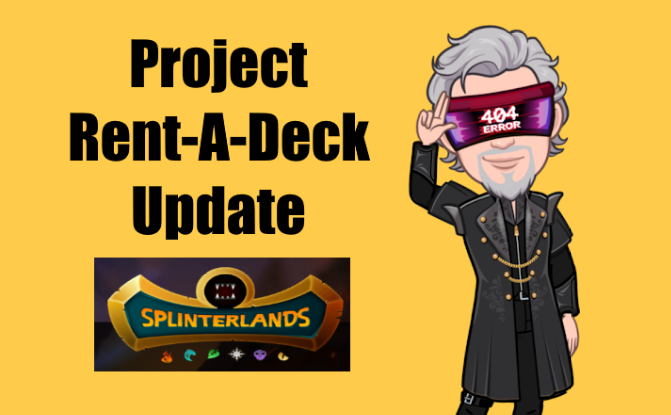 Status Update
In may last post I was feeling pretty cocky. I had just blasted right up to Diamond last season and thought I was going to do the same. Well apprarently the Splinter Gods had other ideas for me. I have spent the last two days getting my butt kicked over and over and over and.... welll you get the idea. My Ego definitely took a big hit.
They say you learn more by losing than winning and if so I deserve a master's in Splinterlands. But joking aside I did learn some things. Like -
I need legendary summoners to compete against the best players.
At high levels it is good to have some affliction to stop regeneraters like the cube
Curse words combinations I didn't know could be put together.
I'm currently in Gold II, and today's games went a bit better. I was able to get through my quest fairly easily, and earned a bit of DEC.
Guests and Rewards
So for my quest I first drew a Nuetral quest which is one of my worse quests. I rely heavily on neutral cards so without them I'm pretty thin. I played a few games but could see I was going to have a tough go at it.
So with fingers crossed I requested a new quest and drew Dragon which is perfect because my best deck is my Dragon deck with the water splinter.
I had a blast with this game -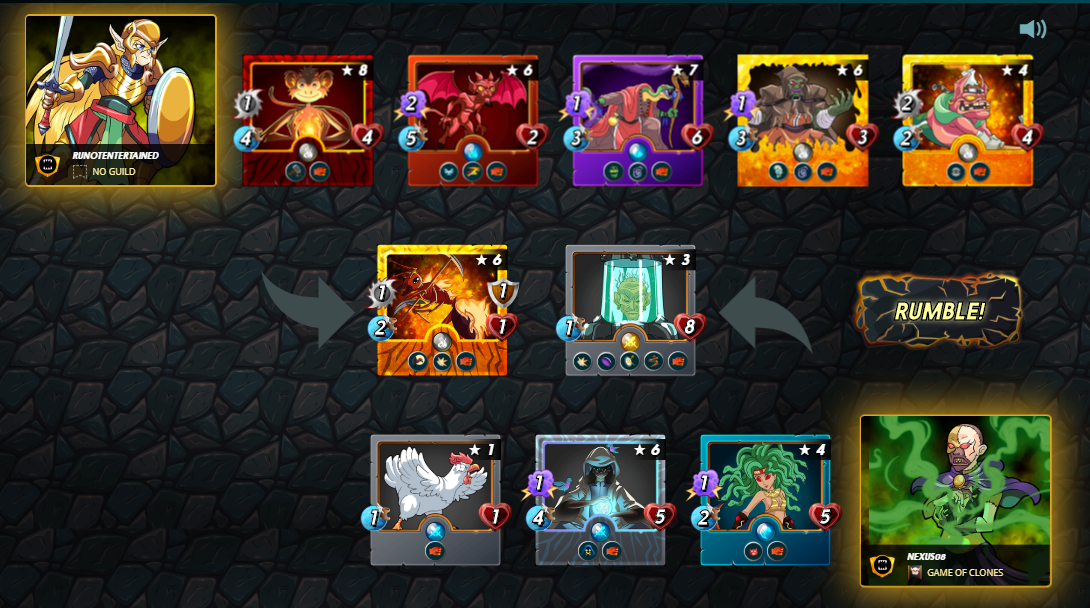 (Watch Replay)
I completely neutralized my opponents magic attack by combining the void shield with silence. Better yet I used their own magic against them taking out two of the backline magic users with reflected magic.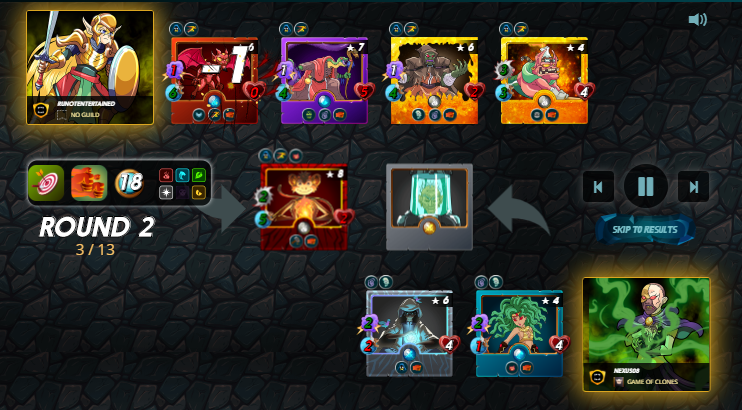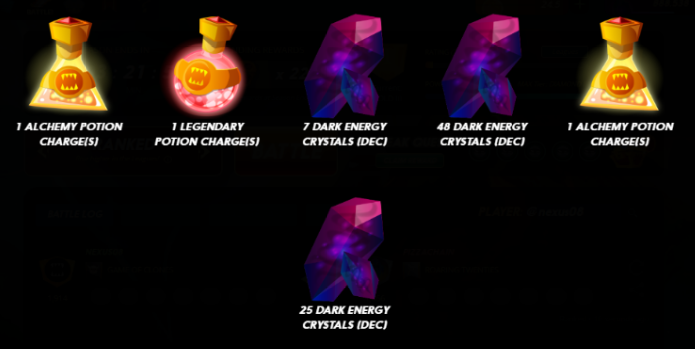 My quest rewards were ok, not great. A bit of DEC and one card.
Deck Changes
Having struggled in the neutral quest I decided I needed to pick up a tank for my Water deck. I ended up picking up 6th level Sea Monster, but am not real happy with the price or how he is doing. I'm thinking I will have to replace him with the Kraken since they thing is hard hard hard to kill at high levels.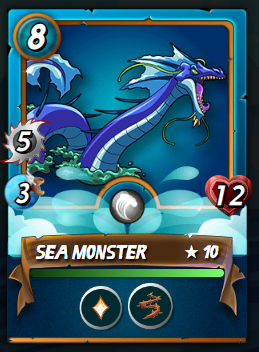 Are You Playing?
Are you playing Splinterlands? If so, drop me a note with some ideas on what cards I should be looking to get. If not, consider signing up using my referral code - https://splinterlands.com?ref=nexus08
Thanks For Reading
I hope you find this project interesting and come back tomorrow to see how the project is going.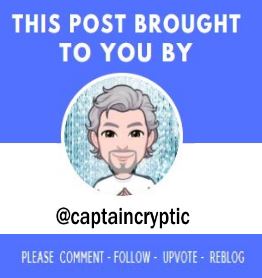 Disclaimer
I'm not a financial advisory and this is not financial advice, these are just my thoughts. DYOR and all investments have risk. Splinterlands is a game, not an investment. Yada yada.
---
---