11 reasons to start playing Splinterlands today! [EN - DE]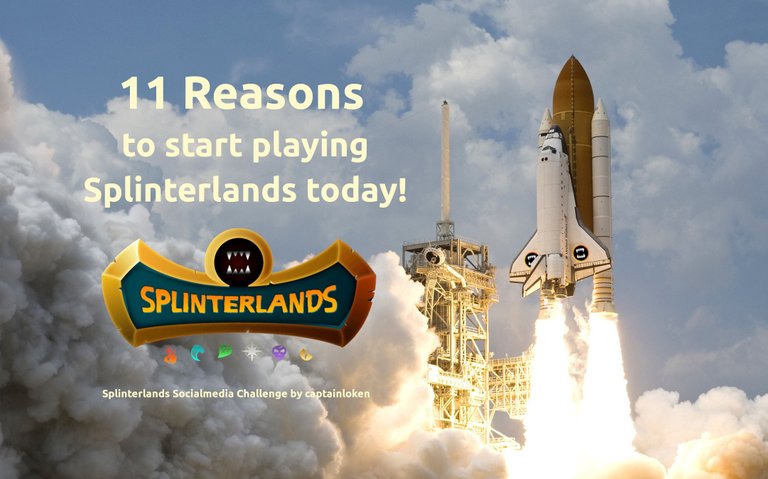 Deutsche Version unten
---
Splinterlands? Never heard of it?
Then it's about time to change that. Here you get a quick overview and 11 reasons to get started right away.
Splinterlands is a collectible card game based on blockchain. Unlike classic trading card games like Hearthstone or Magic the Gathering, players really own their cards thanks to blockchain technology.
Cards are tradable on internal and external marketplaces, can be lent (delegated) to other players, and you can even rent them out.
You get the cards either as a reward for the daily Focus, or the seasonal reward, or quite classically from booster packs.
The game concept is simple and quickly explained, both players place a so-called Summoner and a maximum of 6 cards. There are 6 colors, more precisely Splinter and a neutral faction. Further things to consider are the mana costs of the cards and the special rules of the particular battle. Once the lineup is made, it goes into battle, this runs automatically and the monsters attack each other. Both damage type and speed play a role in this. Additionally, some monsters have abilities that also come into play.
As a reward for the fights, you get the cryptocurrency DEC and so-called focus points for daily reward chests. The DEC earned in this way can then in turn be used to buy cards, etc.
As you can see, there is everything a collectible card player could wish for!
---
So here are 11 reasons to start playing Splinterlands today!
every new account receives 3000 credits starting capital
the market for the rental cards is currently favorable
with the new rewards, new players in Bronze have the possibility to get a lot of reward boxes
there are currently 33 different reward cards that can be obtained from the reward boxes
chaos legion packs are still available in large numbers
chaos legion packs can be bought at a fixed rate against DEC
the community is very helpful and new players are gladly assisted
collection power is currently very cheap
the next expansion Riftwatchers has already been announced
the game offers a great tactical depth
it is simply fun!
Not convinced yet? Then let's take a look at how such a battle can look like!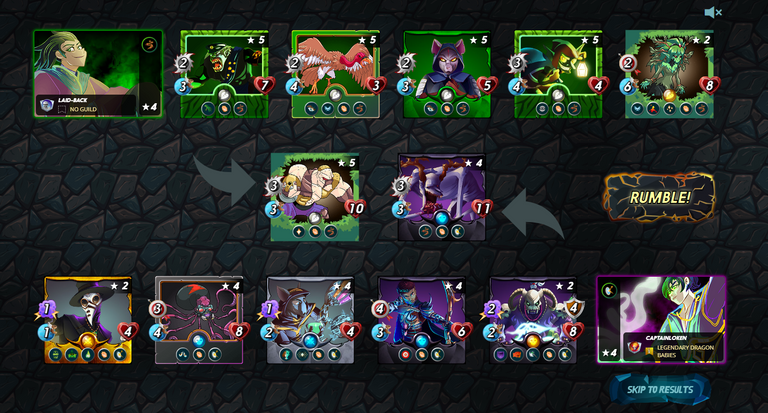 Quite a lot of action and as a newbie you can easily lose the overview, but that's no problem, the Discord server of the community is very busy and also the many guilds are happy to take beginners under their wings!
---
Convinced? Then click on my affiliate link and create an account. To really get started, a Spellbook for 10 $ is required. So there is a catch, but let's be honest: How often have you spent $10 more foolish?
You already have an account? Then help us get even more active players in the community and share my post! Feel free to spread it on social networks, forums, discords, wherever, even print it out and distribute it as a flyer.
We all benefit from new players sticking around!
See you on the battlefield
---
New to Splinterlands?
Register with my affiliate link!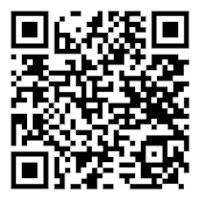 ---
Deutsch
Splinterlands? Noch nie gehört?
Dann wird es höchste Zeit, das zu ändern. Hier bekommt ihr einen ersten kurzen Überblick und 11 Gründe sofort loszulegen.
Splinterlands ist ein Sammelkarten Spiel auf Blockchain Basis. Im Unterschied zu klassischen Sammelkartenspielen wie Hearthstone oder Magic the Gathering, besitzen die Spieler, dank der Blockchain-Technologie, ihre Karten wirklich.
Karten sind auf internen und externen Marktplätzen handelbar, können an andere Spieler ausgeliehen (delegiert) werden und man kann sie sogar vermieten.
Man erhält die Karten entweder als Belohnung für den täglichen Focus, bzw. der Saison-Belohnung, oder ganz klassisch aus Boosterpacks.
Das Spielprinzip ist einfach und schnell erklärt, beide Spieler stellen einen sogenannten Summoner und maximal 6 Karten auf. Dabei gibt es 6 Farben, genauer gesagt Splinter und eine neutrale Fraktion. Weiter zu beachten sind die Manakosten der Karten und die speziellen Regeln des jeweiligen Kampfes. Sobald die Aufstellung gemacht ist, geht es in den Kampf, dieser läuft automatisch ab und die Monster greifen einander an. Dabei spielen sowohl der Schadenstyp, als auch die Geschwindigkeit eine Rolle. Zusätzlich haben einige Monster Fähigkeiten, die ebenfalls eine Rolle spielen.
Als Belohnung für die Kämpfe erhält man die Kryptowährung DEC und sogenannte Focus-Punkte für tägliche Belohnungstruhen. Mit den so verdienten DEC können dann wiederum Karten gekauft werden etc.
Ihr seht, es ist alles dabei, was sich das Herz eines Sammelkartenspielers wünschen kann!
---
Deshalb jetzt 11 Gründe, um noch heute mit Splinterlands zu beginnen!
Jeder neue Account erhält 3000 Kredits Startkapital
Der Markt für die Mietkarten ist zurzeit günstig
Durch die neuen Rewards haben neue Spieler in Bronze die Möglichkeit sehr viele Belohnungskisten zu erhalten
Es gibt zurzeit 33 verschiedene Rewardkarten, die aus den Belohnungskisten zu erhalten sind
ChaosLegion Packs sind immer noch in großer Zahl verfügbar
ChaosLegion Packs können zu einem fixen Kurs gegen DEC gekauft werden
Die Community ist sehr hilfsbereit und neuen Spielern wird gerne geholfen
Collection-Power ist zurzeit sehr günstig
Mit Riftwatchers ist bereits die nächste Erweiterung angekündigt
Das Spiel bietet eine tolle taktische Tiefe
Es macht einfach Spaß!
Noch nicht überzeugt? Dann schauen wir uns doch mal an, wie so ein Kampf aussehen kann!
Hier zum Kampf in voller Länge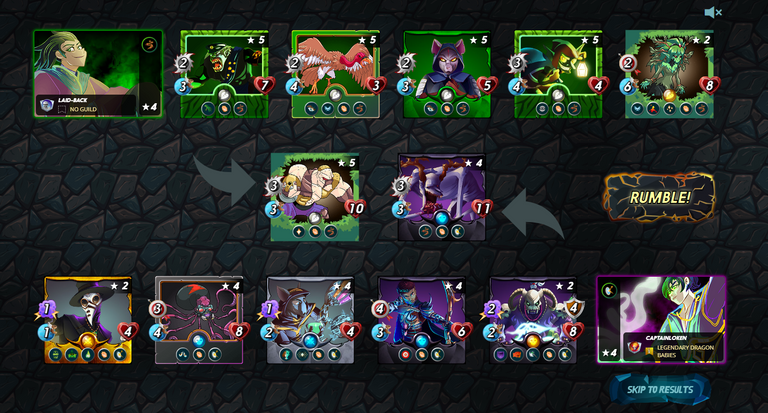 Ganz schön viel Action und als Neuling kann man da leicht den Überblick verlieren, aber das ist kein Problem, der Discord-Server der Community ist sehr belebt und auch die vielen Gilden nehmen Anfänger gerne unter die Fittiche!
Überzeugt? Dann klick auf meinen Affiliate-Link und erstellt dir einen Account. Um richtig loszulegen, wird ein Spellbook für 10 $ benötigt. Also doch ein Haken, aber seine wir mal ehrlich: Wie oft hast du schon 10 $ dümmer ausgegeben?
---
Du hast bereits einen Account? Dann hilf mit, dass wir noch mehr aktive Spieler in die Community bekommen und teile meinen Beitrag! Fühl dich frei ihn auf sozialen Netzwerken, Foren, Discords wo auch immer zu verbreiten, meinetwegen drucke ihn aus und verteile ihn als Flugblatt.
Wir alle profitieren von neuen Spielern, die dabeibleiben!
Wir sehen uns auf dem Schlachtfeld
---
Neu bei Splinterlands?
Registriert euch mit meinem affiliate link!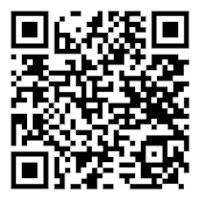 ---
Notes
Pictures: | Bilder: splinterlands.com & pixabay.com

QR Code by qr-code-generator.org
Mostly translated with www.DeepL.com/Translator (free version)
---
Dieser Beitrag ist keine Anlageberatung, Investitionen in Kryptowährungen und damit verbundene Projekte unterliegen grossen Risiken. Totalverluste sind nicht ausgeschlossen.
This article is not investment advice, investments in cryptocurrencies and related projects are exposed to large risks. Total losses are possible.
---
@captainloken
---
---