Tropical Style BBQ
Hi friends, Summer is gaining momentum, it's been hot in our area for a few days, +32'C so yesterday with friends we took a trip out of town and had a tropical style BBQ.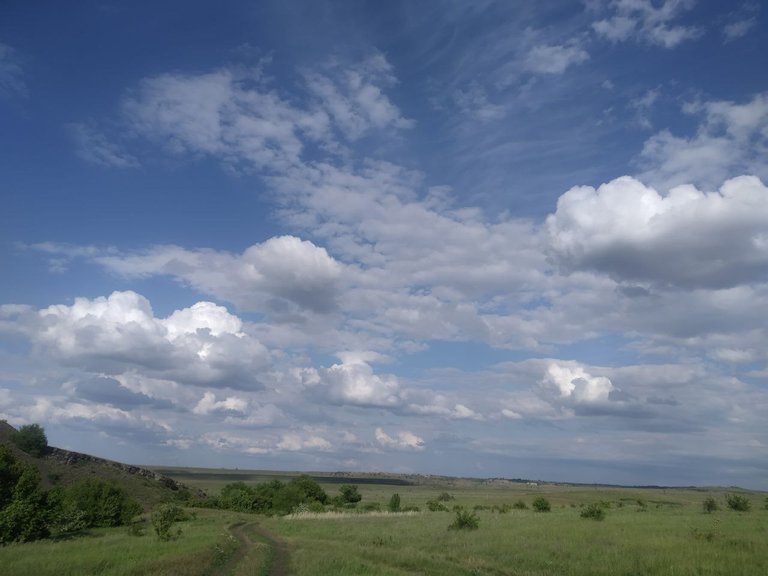 Friday night I went to the butcher shop, bought some pork-beef sausage and a pork neck, which my wife and I cut into small pieces and pickled with onions, salt and pepper. And we put a lot of onions on it, so that the meat would be as soft as possible. Four large onions for two kilos of meat.
I love to cook on coals, so I gave the "first heat" to the sausages. They cook very fast and all I need is to turn them often to get them cooked well, not burnt on the outside and soggy inside :)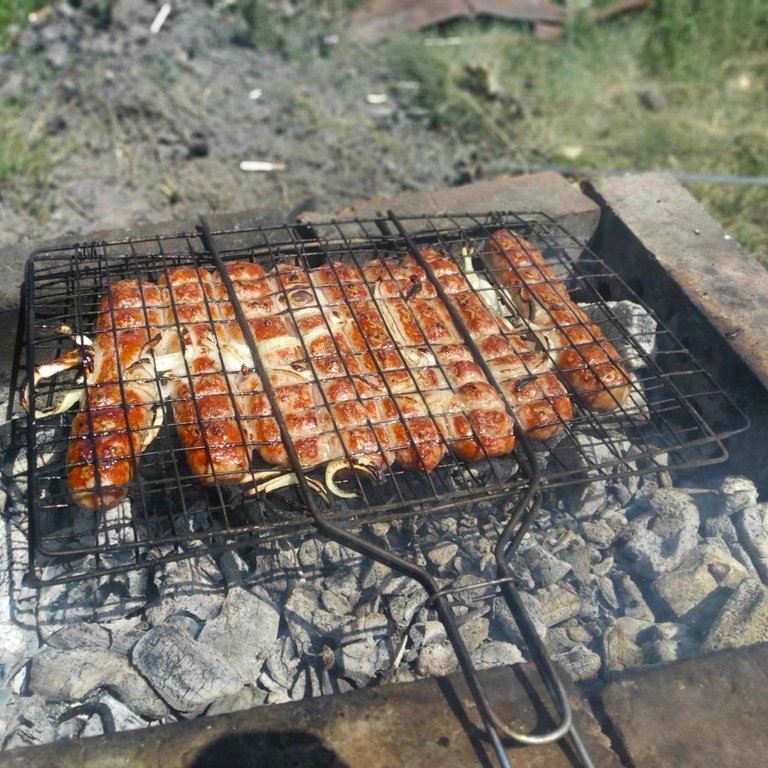 I love it when the excess fat comes out of the sausages and drips on the coals. The smoke becomes very flavorful and just tastes delicious.
After the sausages I put the meat on coals and after the first couple of minutes on coals I worked my culinary magic: I evenly coated the meat with a brush with spicy Bad Trip Tiki sauce from my Moscow friends from Underdog Bar.
The sauce contains extremely hot Habanero Orange and Trinidad Scorpion peppers, but this spice is perfectly complemented by sweet mashed tropical fruits - pineapple, papaya, passion fruit and lime. Particularly pleasing are the passionfruit seeds, which crunch nicely on the teeth.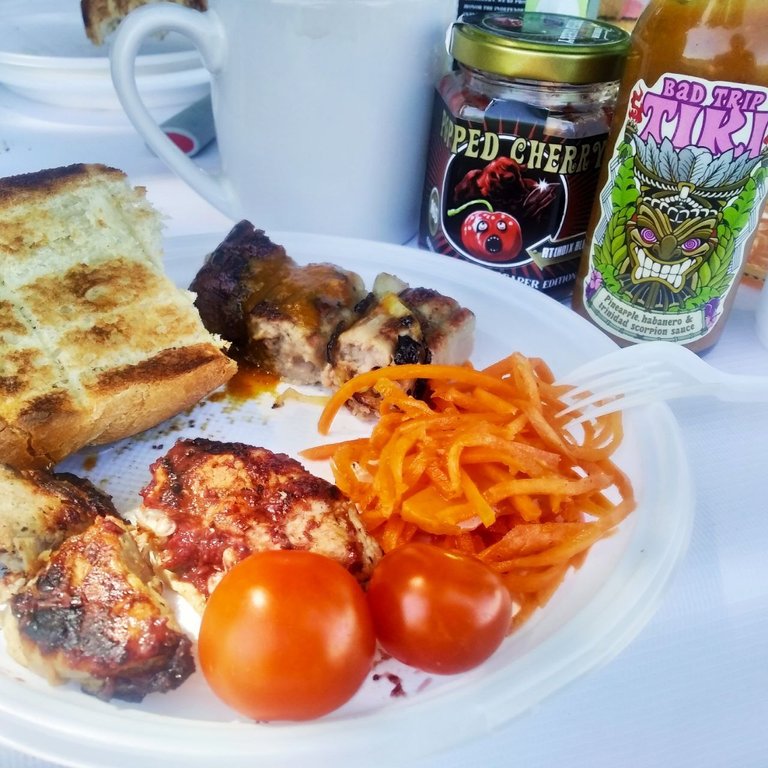 We toasted fresh bread on the remaining heat and it turned out just great. Adding fresh cherry tomatoes and a salad of carrots and asparagus made it even better and we went home from this picnic very full and satisfied.
How did you spend your day off?
---
---