Mi café preferido || My favorite coffee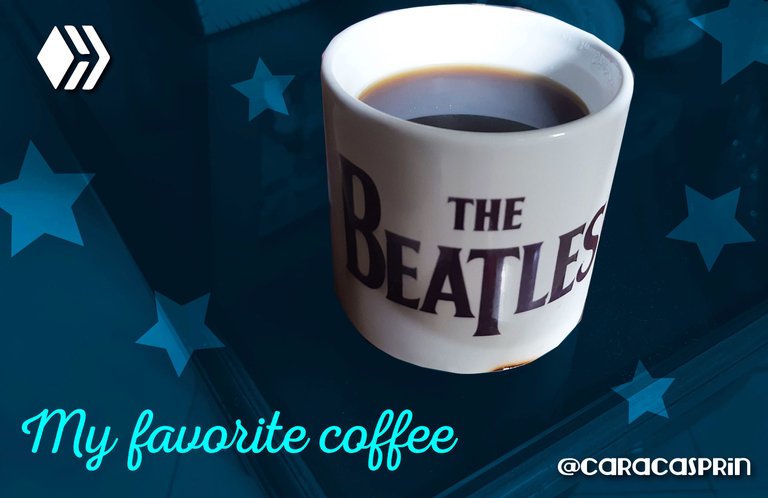 We all have habits and quirks, and I am no exception. I have many habits when it comes to food and drinks, since I like them one way and if it's another way, I don't like them anymore. As you know I am new to this coffee addiction, so I consider myself a neophyte and inexperienced in the difficult art of coffee tasting. But that does not make me any less adept at appreciating its benefits.
And so I have remained with a favorite brand of coffee, also with a single way of preparing it. I have a friend who drinks his coffee with ginger and turmeric, I have never been able to get past the first sip, I reject it immediately!
So today I come to tell you the way I prepare it and which is the only brand of coffee I usually drink. Over time this brand has varied, I used to like a brand of coffee sold in my country called Amanecer, but something changed in the process of its elaboration that made me stop liking it. And so began my anguished pilgrimage in search of a new brand that came closer to my taste.
Todos tenemos mañas y manías, yo no soy la excepción. Tengo muchas mañas con respecto a la comida y las bebidas, ya que me gustan de una manera y si es de otra forma, ya no me gustan. Como saben soy nueva en esta adicción al café, por lo que me considero neófita e inexperta en el difícil arte de catar el café. Pero no por eso me siento menos adepta a apreciar sus beneficios.

Y así me he quedado con una marca de café favorita, también con una sola manera de prepararlo. Tengo un amigo que toma su café con jengibre y cúrcuma, yo nunca he podido pasar del primer sorbo, ¡lo rechazo de inmediato!

Así que hoy vengo a contarles la manera que tengo de prepararlo y cual es la única marca de café que suelo tomar. A lo largo del tiempo esta marca a variado, solía gustarme una marca de café que venden en mi país de nombre Amanecer, pero algo cambió en el proceso de su elaboración que hizo que dejara de gustarme. Y así comenzó mi angustioso peregrinar buscando una nueva marca que se acercara a mi gusto.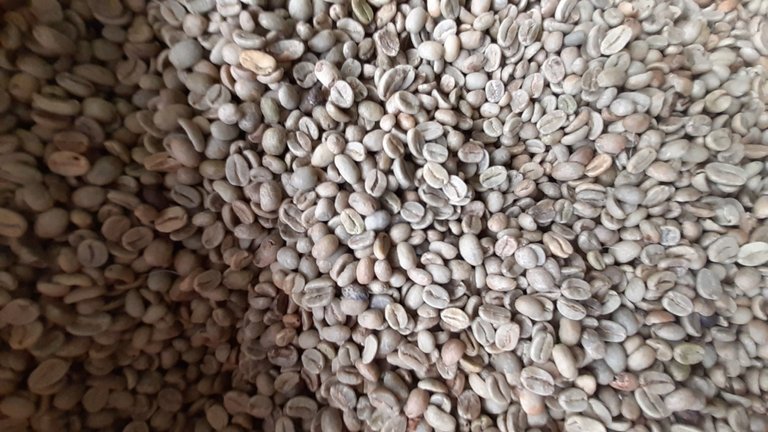 As I said in a previous post, coffee from coffee shops is not my favorite, it is too strong and too strong. I prefer to make it at home with the Italian greca coffee maker, since you keep control of the final result at all times. Being so new in the world of coffee, I had to do some research on the use of the greca and how to use it optimally.
And I discovered amazing things that I am going to share with you: Depending on the flame that you use to filter the coffee, this is the way the final product is, if the flame is high the coffee obtained from its cooking is light and very soft, while if you place it in the kitchen with a low flame the coffee is strong and dark. And the reason for this can be found in physics, not quantum physics, but also.
When placing the coffee pot on high heat the water inside is less time relating to the ground coffee that we place in the filter, so there is not enough time to extract the magical properties of the coffee, then on the contrary when placing it on low heat, the water when rising and evaporating slowly through the filter, manages to extract not only its properties and aroma in a clearer and firmer manner, but also its flavor is profoundly stronger.
Como ya dije en un post anterior, el café de las cafeterías no es mi favorito, es muy fuerte y muy cargado. Yo prefiero hacerlo en casa con la cafetera cafetera greca italiana, ya que se mantiene el control de su resultado final en todo momento. Al ser tan nueva en el mundo del café, me tocó investigar sobre el uso de la greca y como utilizarla óptimamente.

Y descubrí cosas asombrosas que les voy a compartir: Según la llama que utilices para filtrar el café, así queda el producto final, si la llama es alta el café que se obtiene de su cocción es claro y muy suave, de manera que si lo colocas en la cocina con la llama baja el café es fuerte y oscuro. Y la razón de esto lo encontramos en la física, no la cuántica, aunque también.

Al colocar la cafetera al fuego alto el agua de su interior está menos tiempo relacionándose con el café molido que colocamos en el filtro, por lo que no hay suficiente tiempo para extraer las propiedades mágicas del café, entonces por el contrario al colocarlo con el fuego bajo, el agua al subir y evaporarse lentamente a través del filtro, logra extraer no solo sus propiedades y aroma de manera más clara y firme, también su sabor es profundamente mas fuerte.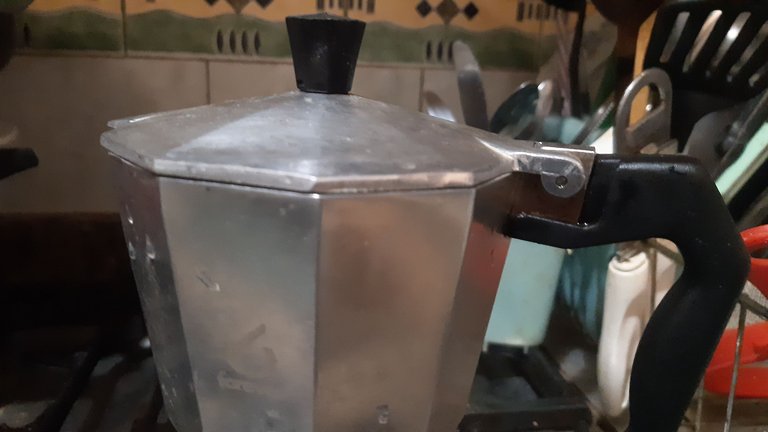 This way I have control of the preparation, and this has nothing to do with the amount of ground coffee that I put in the filter, because the magic is the result of a physical process that is related to a good quality coffee, the volume of the fire used and the beautiful greca coffee pot.
I found mine hidden in a cupboard in my mother's kitchen, it was brand new because she prefers to use a cloth strainer to prepare coffee, so I took it for myself. And I don't regret it!
On the other hand, finding a brand of coffee that adapted to my tastes was another battle, I have tried many times to find mine, and I found it in one of the oldest and most traditional of Venezuela, this is Fama de America; I am not a regionalist but Venezuela has the best coffee in the world, and I am not saying it, the experts are saying it. In spite of starting to drink coffee only 2 years ago, this brand of coffee has accompanied me since my tender childhood, its smell and the custom of preparing coffee at 5:00 pm filled the imaginary not only among the habits of my family, it was also engraved in my memory.
Así tengo el control de la preparación, y esto no tiene nada que ver con la cantidad de café molido que coloque en el filtro, pues la magia es el resultado de un proceso físico que se relaciona con un café de buena calidad, el volumen del fuego usado y la hermosa cafetera greca.

La mía la encontré escondida en un armario de la cocina de mi madre, estaba completamente nueva porque ella prefiere usar un colador de paño para preparar el café, así que la tomé para mi. ¡Y no me arrepiento!

En cambio, encontrar una marca de café que se adaptara a mis gustos fue otra batalla, he tomados muchas intentado encontrar la mía, y la encontré en una de las más antiguas y tradicionales de Venezuela, esta es Fama de América; yo no soy regionalista pero Venezuela tiene el mejor café del mundo, y no lo digo yo, lo dicen los expertos. A pesar de comenzar a tomar café hace apenas 2 años, esta marca de café me acompaña desde mi tierna infancia, su olor y la costumbre de preparar café a las 5:00 pm llenó el imaginario no solo entre los hábitos de mi familia, también quedó grabado en mi memoria.
| | |
| --- | --- |
So I left aside all complexes and opted for this brand so popular in my country, and I left aside the brands that offer miracles, and I went the concrete way of the tradition of my country.
Así que dejé a un lado todo complejo y me decanté por esta marca tan popular en mi país, y dejé a un lado las marcas que ofrecen milagros, y me fui por el camino concreto de la tradición de mi país.

El contenido aquí presentado es de mi autoría.

Las fotografías fueron tomadas con mi teléfono Samsung A30.

La imagen de portada fue editada en Illustrator con una de mis fotos.

Los separadores y banner fueron hechos por mi en Illustrator
The content presented here is my own.

The photographs were taken with my phone Samsung A30.

The cover image was edited in Illustrator with one of my photos.

The separators and banner were made by me in Illustrator.
---
Tu lectura es un gran honor para mi
Your reading is a great honor for me


Follow me




---
---