This is my entry for the #monomad challenge: "Moment of Beauty 1.2"
Moment of Beauty 1.2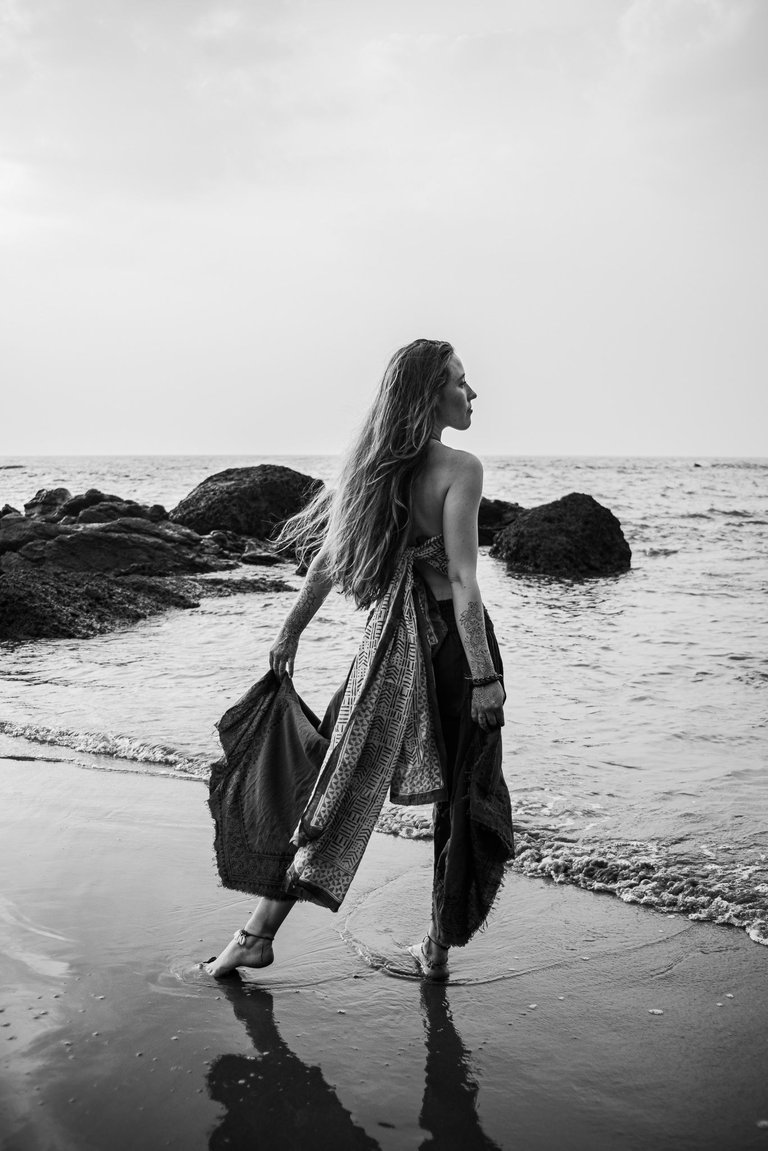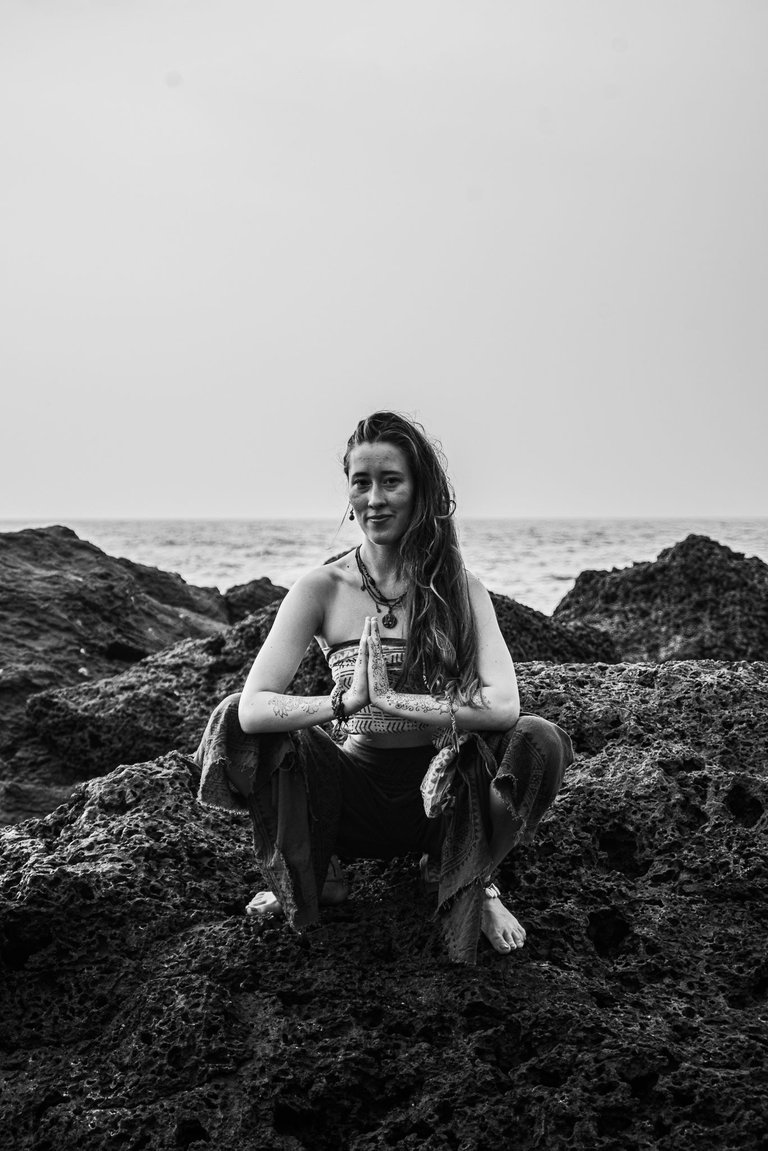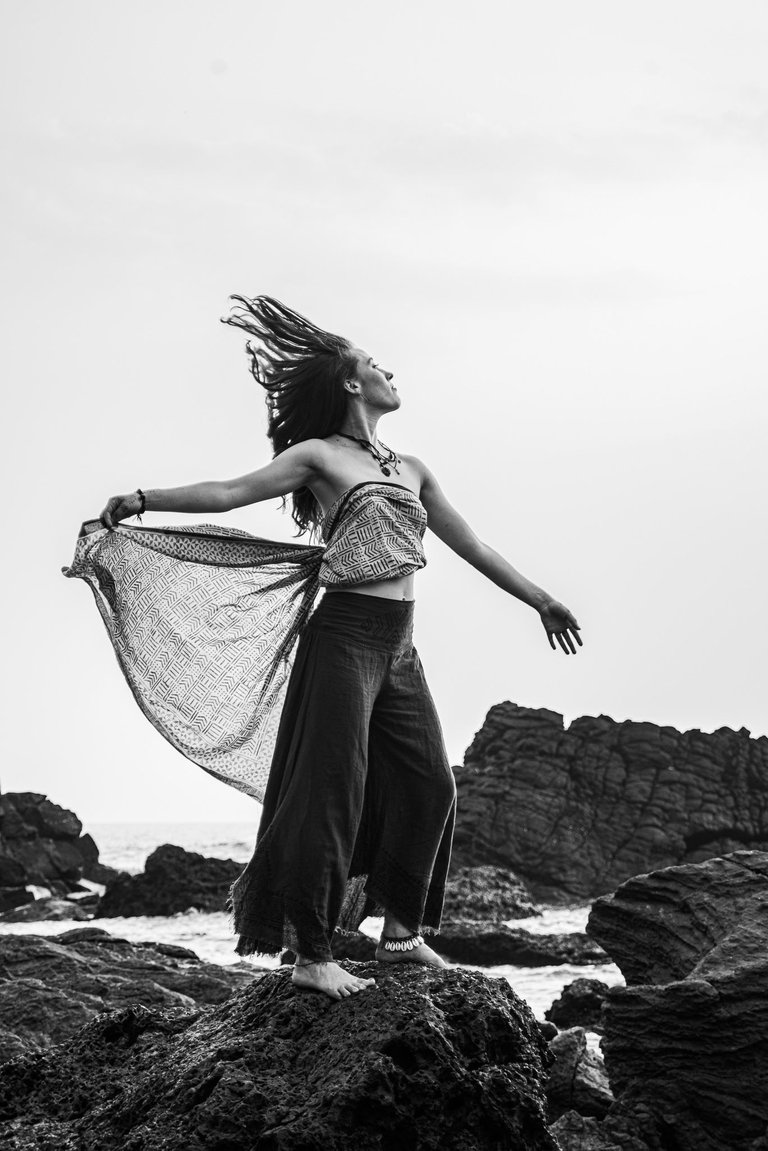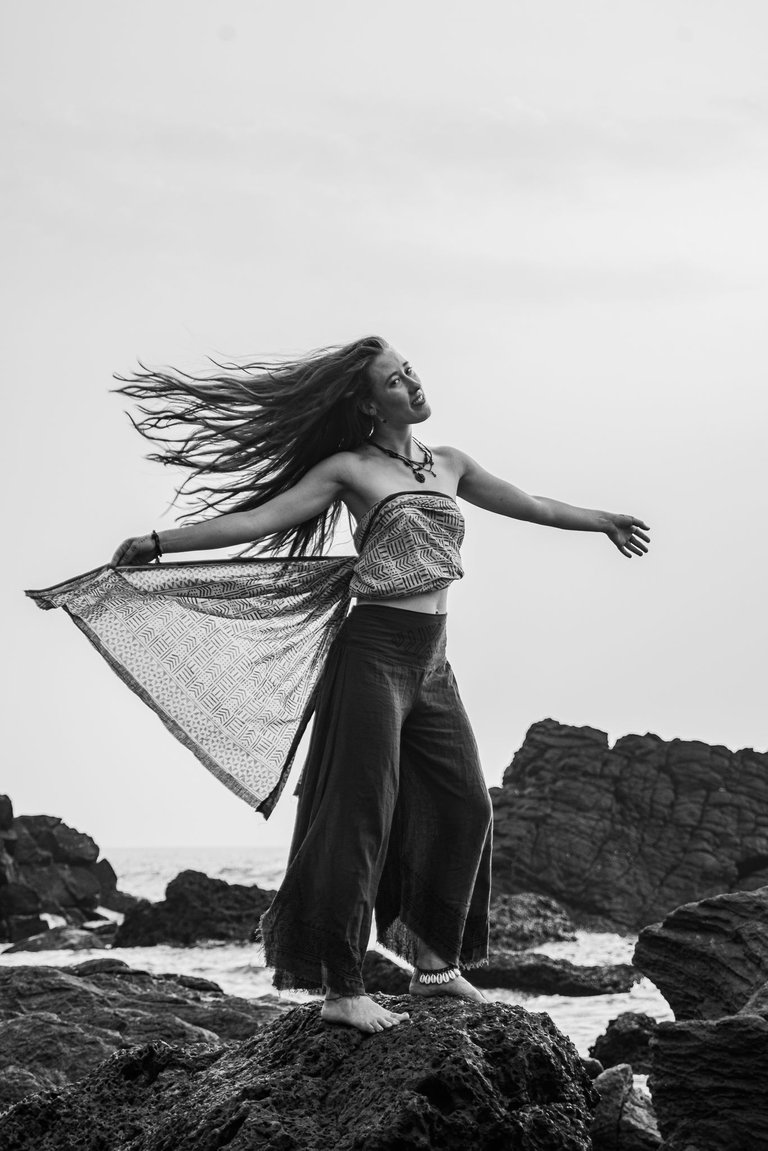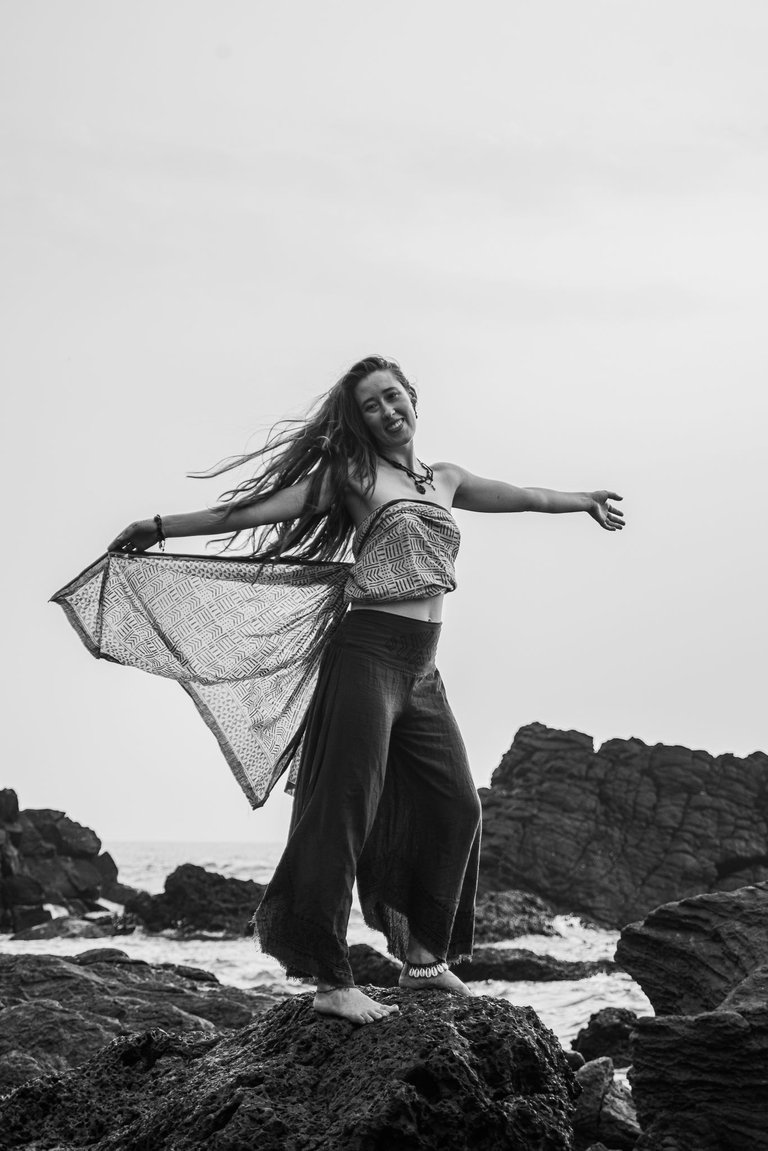 This is probably the last post from the fashion shoot with my friend's Jude clothes & Maddie as model from my last visit to Arambol, Goa, India just few weeks ago. Jude didn't have so much clothes to make Maddie change a lot so I also didn't do so man photos. Maybe still I find some good shot but for now, I believe this is the last. I really enjoy the beauty of Maddie's figure & curves & the way how she moves. So elegant. It was pleasure to work with those girls. The jewelry was made by Pamela.
---
This is my entry to #monomad challenge. Thanks @monochromes for keeping up this great photo challenge! You can choose any of the photos from this post as an entry to the contest.
---
---
All the shots I made with Nikon D800 & Nikon AF Nikkor 35-70 mm lens.
---
---
Some more posts from India:
---
---
Here I also can propose you to use some of the tools which can bring you some passive income or just save you some money - my referral links are aside below too:
Save money with #myworld #Cachback app: https://cbw.to/5qwe9f
There are also very special bank cards for trading many different goods working worldwide & also with crypto currencies:
#Revolut: https://revolut.com/referral/nikica7s3!DEC1AR
#Binance: https://accounts.binance.me/en/register?ref=13081977
#Wise: https://wise.com/invite/ath/nikicak7
Crypto service / exchange / wallet - #Uphold: https://wallet.uphold.com/signup?referral=a2497f43db
The best mobile app for Hive users for me is #Ecency & here is my referral:
https://esteem.app/signup?referral=careassaktart
---
---
---
Show what you got!
Feel free to contact me via WA, Telegram or Signal - my number is +385 92 372 0382.
Let's not forget Discord, where my nickname is "CareAss"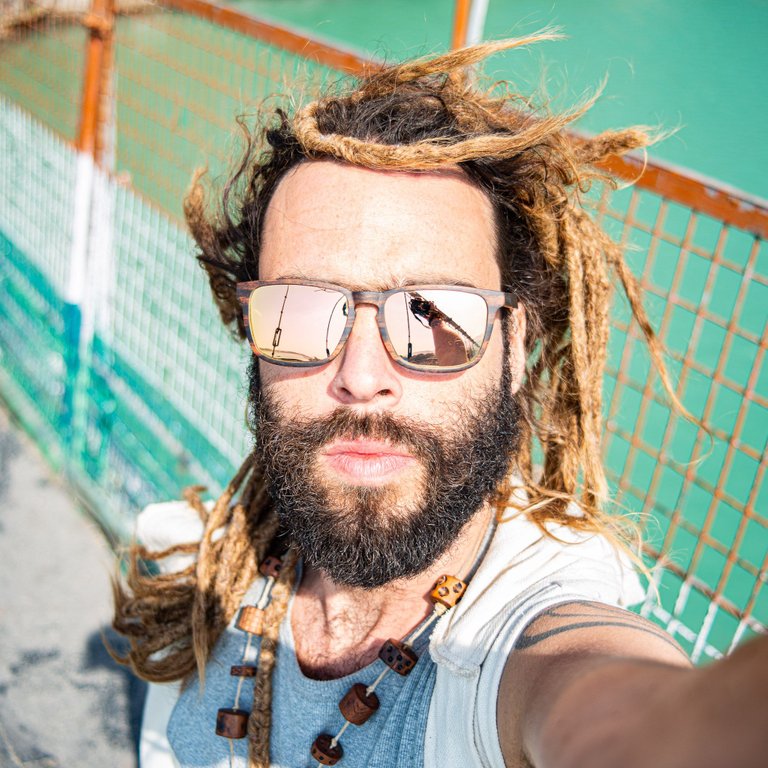 ---
If you like my work, you could support me by upvoting, reblogging, commenting, following...
---
Big thanks for stopping by!
---
---