Mi paseo ciclistico por Maracay con el grupo AventurerasBike - My cycling tour of Maracay with the group AventurerasBike 🌇🚴‍♀️💕 [ESP-ENG]
Hola a todos mis queridos lectores de Hive Blog❤️, en especial a mi comunidad de Full deportes.
En esta oportunidad me gustaría compartirles acerca de mi experiencia participando en el paseo organizado por un grupo de ciclistas conocidas como @AventurerasBike🚴‍♀️💃, quienes se caracterizan por ser mujeres fuertes💪 y algunas mayores incluso⏳, con mucho ánimo y entusiasmo por la aventura🚲🛣️ y el deporte, este paseo fue llevado acabó en la ciudad de Maracay🌇, Estado Aragua🗺️📍.
En este post podrán encontrar un poco de motivación🏅, bellas fotografías📸 y algunos consejos, espero lo disfruten🤗.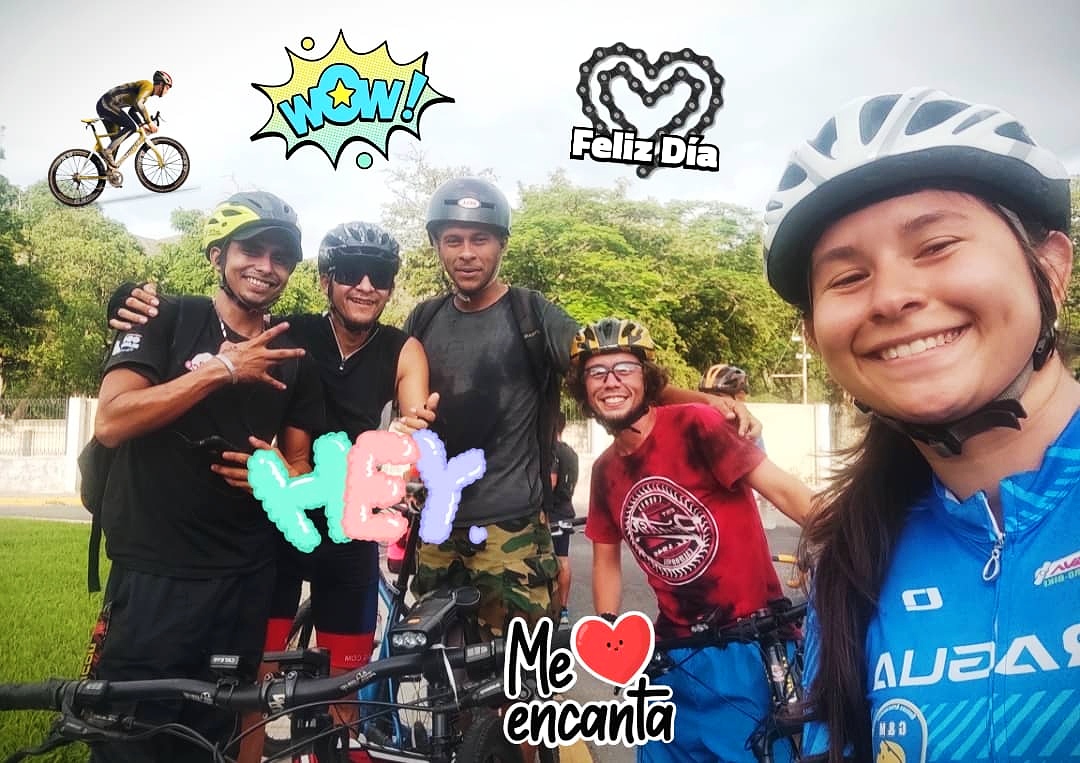 Hello to all my dear Hive Blog❤️ readers, especially my Full Sports community.
On this occasion I would like to share with you about my experience participating in the ride organized by a group of cyclists known as @AventurerasBike💃🚴‍♀️, who are characterized by being strong💪 women and some even⏳ older, with a lot of encouragement and enthusiasm for adventure🚲🛣️ and sport, this ride was taken ended in the city of Maracay🌇, Aragua🗺️📍 State.
In this post you can find a little motivation🏅, beautiful photographs📸 and some tips, I hope you enjoy🤗 it.



...
Este entrenamiento/paseo lo realicé el día 17 de mayo📆 de este año, salí de mi casa un poco antes de las 4pm🌥️ para poder ir al lugar de encuentro acordado;
This training/walk was done on May📆 17 of this year, I left my house a little before 4pm🌥️ to be able to go to the agreed meeting place;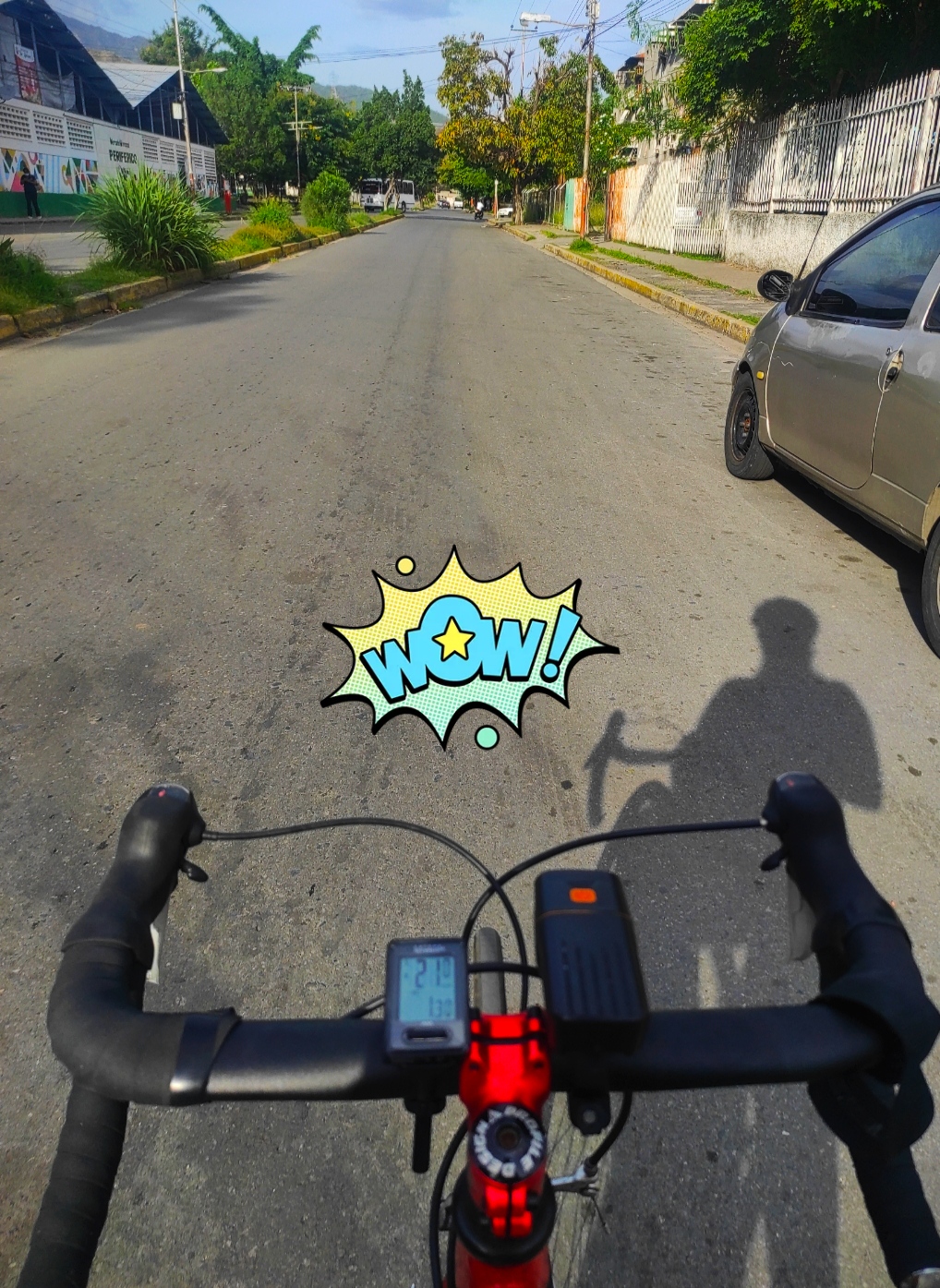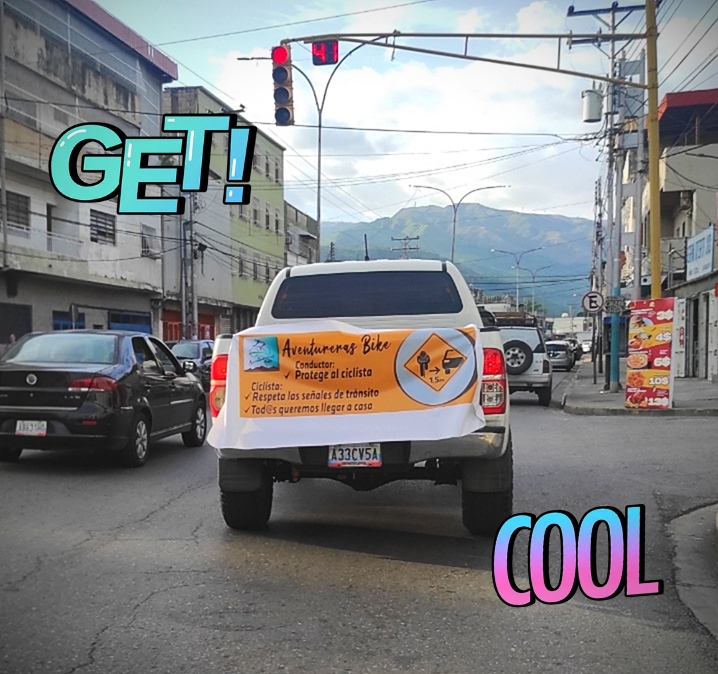 Y maneje por la ciudad de Maracay hasta llegar a un Bogedon ubicado en Calicanto donde estaban todos los ciclistas concentrados. Este tipo de paseos son muy buenos ya que incluye seguridad (vehículos escolta🚚), refrigerio🍌 e hidratacion🚰 a los ciclistas y rifas🎫 y premios🎁 para motivar a las personas en esta actividad deportiva.
En el paseo me encontré con mi amigo Francisco🤝, quién también pertenece al equipo de ciclismo donde estoy actualmente el Teamaraguaprobike🚴🚴‍♀️;
And drive through the city of Maracay until you reach a Bogedon located in Calicanto where all the cyclists were concentrated. These types of rides are very good since include security (escort🚚 vehicles), refreshment🍌 and hydration🚰 to cyclists and raffles and prizes🎫🎁to motivate people in this sporting activity.
On the walk I met my friend Francisco🤝, who also belongs to the cycling team where I am currently teamaraguaprobike🚴🚴‍♀️;



Quién habló conmigo durante el camino sobre mi iniciación deportiva en las carreras de ruta🛣️🚲, el me aconsejo que empezará en ellas porque tenía potencial😳 y que aunque quizá no gane las primeras y llegue detrás de la ambulancia🚑, era importante vivir esa experiencia🏆.
Hablando con Francisco también me aconsejo ir en este tipo de paseos con la bicicleta "rotada"🚲 es decir con una relación de cambios ligera o suave🔍, a modo de conseguir resistencia mientras pasas un rato recreacional🔥;
Who talked to me along the way about my sports initiation in road🛣️🚲 races, he advised me that I will start in them because I had potential😳 and that although I may not win the first ones and arrive behind the ambulance🚑, it was important to live that experience🏆.
Talking to Francisco I also advise myself to go on this type of ride with the bicycle "rotated" 🚲 that is, with a light or soft🔍 gear ratio, in order to get resistance while you spend a recreational🔥 time;




En este paseo me encontré con amigos y tuve la oportunidad de conocer gente nueva😯, fue divertido aparte de que me agrada ver a personas de todas las edades⏳ y condiciones participar en estas actividades🏋️‍♀️💪.
La primera parada que realicemos fue en el Toro📍🐂, ya habiendo recorrido el cementerio y la ruta de la casa de la moneda💱🏠 (ya llevábamos varios kilómetros encima😅);
On this walk I met friends and had the opportunity to meet new😯 people, it was fun apart from that I like to see people of all ages⏳ and conditions participate in these activities🏋️‍♀️💪.
The first stop we made was at el Toro📍🐂, having already traveled the cemetery and the route of the mint💱🏠 (we already had several kilometers on top😅);




Luego de ésta continuamos nuestra ruta que estaba destinada al limón🍋, específicamente El Torreón🗼.
Donde fui la segunda persona en llegar al punto de destino📍, ya que para este momento mis músculos estaban calentados🔥 y necesitaban un poco más de velocidad💪;
After this we continued our route that was destined for lemon🍋, specifically El Torreón🗼.
Where I was the second person to reach the destination📍 point, as by this time my muscles were warm and needed🔥 a little more speed💪;




Lo divertido de estos paseos también es la sana competitividad🏁 que se da de manera espontánea al pasar un ciclista a otro🚦.
Ese día mi Strava📲 (la aplicación con la cual registro mis rutas) no funcionó😅😔, pero pude registrar el tiempo y la velocidad máxima con mi ciclo computador🚲📟;
The fun of these rides is also the healthy competitiveness 🏁 that occurs spontaneously when passing one cyclist to another🚦.
That day my Strava📲 (the application with which I record my routes) did😅😔 not work, but I was able to record the time and maximum speed with my cycle computer🚲📟;



Cómo podrán ver realicé un tiempo en movimiento en la bicicleta de dos horas y 10 minutos⏲️, en el cual queme aproximadamente 967 calorías🥵 y donde mi velocidad máxima fue de 50 kilómetros por hora🕓🏎️.
How can you see I made a moving time on the bike of two hours and 10 minutes⏲️, in which I burn approximately 967 calories 🥵 and where my maximum speed was 50 kilometers per hour🕓🏎️.
🚴‍♀️💪⏳😯🔥🔍😳🚑🏆🚲🛣️🤝🚰🎁📆🌥️
La bici siempre puede mantenerte activo tanto en la parte social como en la deportiva, siempre puedes aprender cosas nuevas de tus compañeros y conocer lugares nuevos o ver los lugares viejos con otros ojos.
Realmente cada salida o paseo es una aventura diferente, espero que ustedes puedan también atreverse a ir por allí en bicicleta también o iniciar aquella actividad física que tanto desean y les ayuda.
The bike can always keep you active both socially and in sports, you can always learn new things from your teammates and know new places or see old places with different eyes.
Really every outing or walk is a different adventure, I hope you can also dare to go there by bicycle too or start that physical activity that you want so much and helps you.


🚴‍♀️💪⏳😯🔥🔍😳🚑🏆🚲🛣️🤝🚰🎁📆🌥️
Gracias por leer y por llegar hasta aquí, con esto me despido👋, una vez más aquí para ustedes @Carlitazulay.
Thank you for reading and for getting here, with this I say goodbye👋, once again here for you @Carlitazulay.
Estas fotos fueron tomadas y editadas con mi teléfono📸 Redmi Note pro 9
These photos were taken and edited with my Redmi Note pro 9 phone📸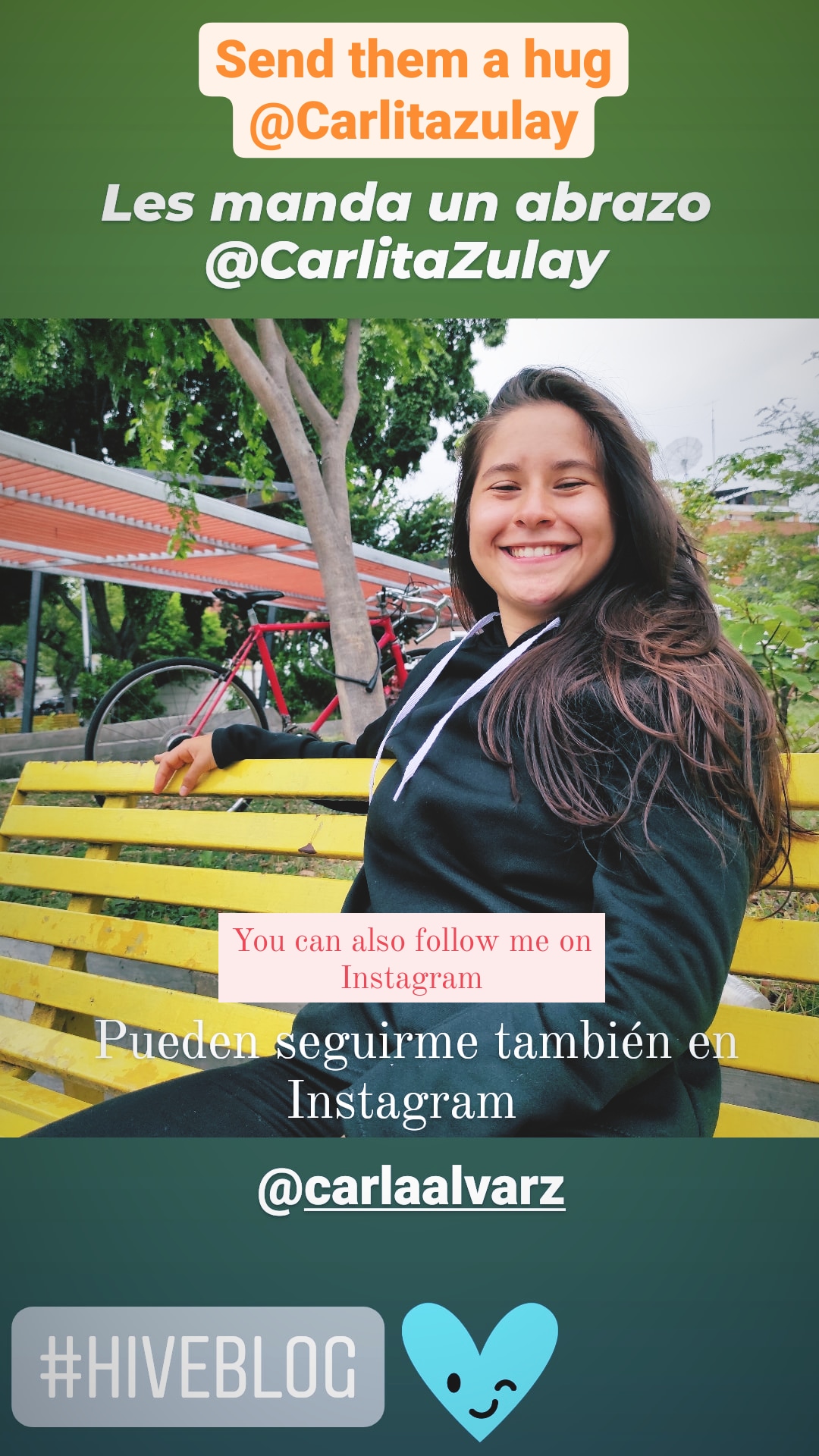 Hasta una próxima oportunidad
Until next time
---
---