Mi viaje hasta la playa La Punta, un paraíso de Aragua para Surfear - My trip to La Punta beach, an Aragua paradise for surfing 🏄‍♀️🏖️🇻🇪 [ESP-ENG]
Hola a todos mis queridos lectores de Hive Blog❤️, en especial a mi comunidad de Pinmapple.
Deseo de corazón que estén bien hoy. Esta es la segunda y última parte de mi aventura por la playa La Punta🏖️, ubicada en las costas aragueñas del Estado Aragua🗺️📍, donde la pasamos excelente y conocimos a un surfista profesional🏄🏆 quién nos enseño un poco del deporte y algunas técnicas, así como también tuvimos la oportunidad de pasar un rato diferente en amistad🍻.
Con este post espero que ustedes se animen a conocer lugares nuevos🔍 y si son de Venezuela o del extranjero, que vengan a visitar este hermoso paraíso oculto🌊.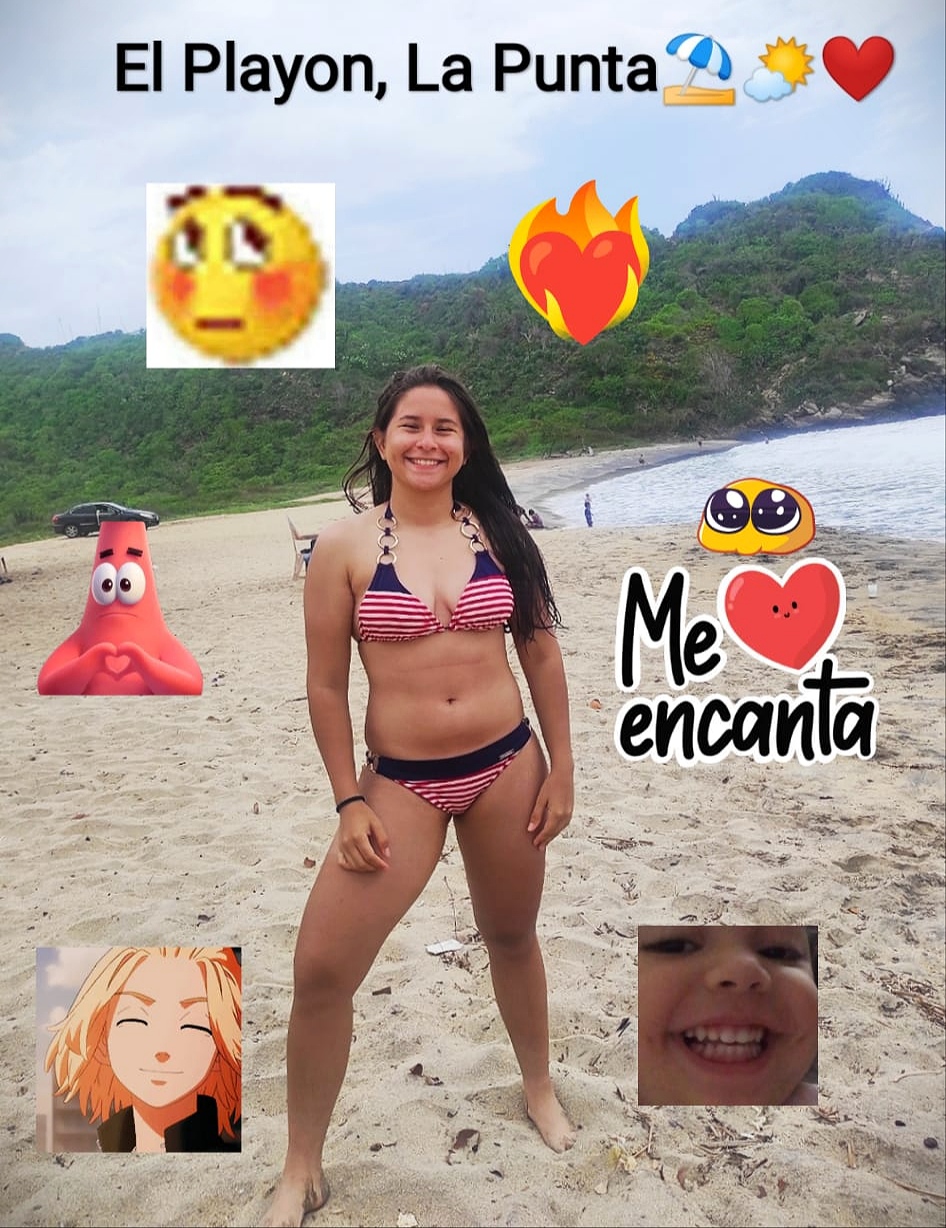 Aquí les dejo de igual manera la primera parte de nuestra aventura🔥🔙, muchos saludos.
Hello to all my dear Hive Blog❤️ readers, especially my Pinmapple community.
I sincerely wish you well today. This is the second and last part of my adventure through La Punta🏖️ beach, located on the Aragonese coasts of the State of Aragua 🗺️📍, where we had an excellent time and met a professional🏄🏆 surfer who taught us a little about the sport and some techniques, as well as we had the opportunity to spend a different time in friendship🍻.
With this post I hope that you will be encouraged to know new🔍 places and if you are from Venezuela or abroad, that you come to visit this beautiful hidden🌊 paradise.



Here I leave you in the same way the first part of our adventure🔥🔙, many greetings.
...
Este fue el primer viaje que realicé manejando en carro🚗 hasta el municipio costa de Oro🗺️📍🇻🇪, pues esta playa la conocí por primera vez en mis recorridos como ciclista🚲, recuerdo que ese día llegamos bien temprano⛅ para poder disfrutar del mar;
This was the first trip I made driving by car🚗 to the Costa de Oro🗺️📍🇻🇪 municipality, because I met this beach for the first time in my tours as a cyclist🚲, I remember that that day we arrived very early⛅ to enjoy the sea;




Ese día el mar estaba un poco "picado" debido al eclipse solar que ocurrió el día anterior🌑🌒, sin embargo pudimos disfrutar de él.
Fue muy divertido compartir con mi amigo Lamberth quién fue mi acompañante en esta aventura🤗;
That day the sea was a bit "chopped" due to the solar eclipse that occurred the day before🌑🌒, however we were able to enjoy it.
It was a lot of fun to share with my friend Lamberth who was my companion on this adventure🤗;




Está playa también se presta para realizar sesiones de fotos profesionales o casuales como las nuestras🤳📸😂, ya que su alrededor es muy bonito.
En nuestro día de playa conocimos a un chico Surfista que estaba desde la mañana, le invitamos de nuestra comida🥪 y agua🚰 ya que había ido solo hasta allá;
This beach also lends itself to sessions of professional or casual photos like ours🤳📸😂, since its surroundings are very beautiful.
On our beach day we met a surfer boy who was there since the morning, we invited him from our food🥪 and water🚰 as he had gone alone there;




Puesto que el vive en la zona, luego de compartir con el joven surfista🏄 nos metimos nuevamente en el mar y allí él me enseño algunas de las formas de usar la tabla😮.
Y vaya que fue divertido, aunque trague un poco de agua al principio😵🥴🤣, la verdad se ve más fácil de lo que es este deporte😳;
Since he lives in the area, after sharing with the young surfer🏄 we got back into the sea and there he showed me some of the ways to use the board😮.
And boy was it fun, even if you swallowed some water at first😵🥴🤣, the truth looks easier than this sport😳 is;




Se necesita algo de fuerza para hundir la tabla cuando las olas vienen, el movimiento es parecido a una flexión💪.
Fue uno de los mejores viajes que he realizado en esta etapa de mi vida adulta✨;
It takes some force to sink the board when the waves come, the movement is similar to a bend💪.
It was one of the best trips I have ever taken at this stage of my adult✨ life;




Mucho he ido a Ocumare de la costa📍 y sobre todo a sus playas, más que todo a la bahía de Cata, pero el Playon y sobretodo la Punta ubicada detrás del hospital del mar🇻🇪.
Cuando llevamos a la ciudad mi amigo y yo estábamos muertos del cansancio😴💤;
I have gone a lot to Ocumare de la costa📍 and especially to its beaches, especially to the bay of Cata, but the Playon and especially the Punta located behind the hospital of the sea🇻🇪.
When we took to town my friend and I were dead from exhaustion😴💤;




Por suerte pudimos descansar un rato al llegar, quedamos como unos camarones🦐 (así que recuerden llevar su bloqueador solar☀️🧴 si van a disfrutar del mar🌊).
Luckily we were able to rest for a while when we arrived, we were like some shrimp 🦐 (so remember to bring your sunscreen☀️🧴 if you are going to enjoy the sea🌊).
🚲🚘⛅🇻🇪📍🗺️🇻🇪📸🤳🚰🥪🏄😮💪✨🏖️
Muchas gracias por leer y por llegar hasta aquí, espero que pronto puedan llevar a cabo ese viaje o aventura que tanto esperan.
Recuerden que la vida es una y los viajes nos regalan recuerdos preciosos a esta única experiencia. Un abrazo y saludo, con esto me despido una vez más aquí para ustedes @Carlitazulay.
Thank you very much for reading and for getting here, I hope you can soon carry out that trip or adventure that you are waiting for so much.
Remember that life is one and travel gives us precious memories of this unique experience. A hug and greeting, with this I say goodbye once again here for you @Carlitazulay.
🚲🚘⛅🇻🇪📍🗺️🇻🇪📸🤳🚰🥪🏄😮💪✨🏖️
Estas fotos fueron tomadas y editadas con mi teléfono📸 Redmi Note pro 9
These photos were taken and edited with my Redmi Note pro 9 phone📸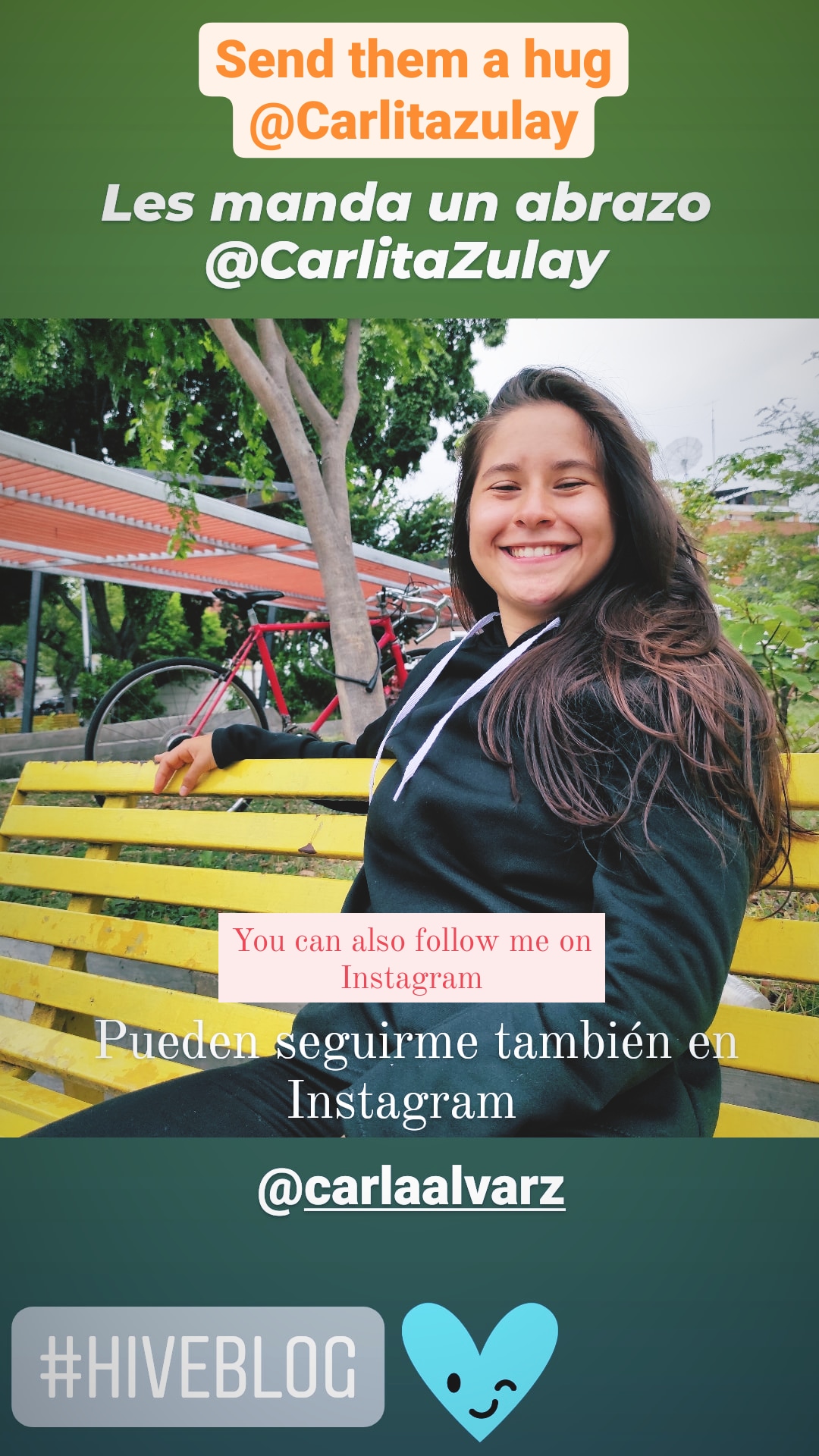 Hasta una próxima oportunidad
Until next time
---
---