Mis días como estudiante de psicología, vida universitaria y prácticas - My days as a student of psychology, university life and internships 🔱🧠📚 [ESP-ENG]
Hola a todos mis queridos lectores de Hive Blog❤️, deseo de corazón que estén bien.
Hoy les compartiré la razón de mi ausencia frecuente por aquí😅📚, desde que empecé a hacer mis posts en Hive he tenido temporadas de mucha actividad🌹 y otras no tanta🥀, y en estos dos últimos meses he estado en la última, pues aunque disfruto muchísimo compartir mi vida aquí🤗 y a su vez poderme ayudar de este apoyo grande para mi, a veces no he tenido tiempo, energía o creatividad😔, pues no me gusta hacer cualquier cosa por hacerla🤷‍♀️, realmente siempre hago todo desde el cariño y la atención❣️.
Así que bueno partiendo un poco de esto, quería compartirles un pedacito de lo que he estado haciendo en estos últimos tiempos🕐 y lo que me ha absorbido😢, también algunas de las enseñanzas de esto... Espero lo disfruten, les envío buenas vibras y mucho cariño🥰.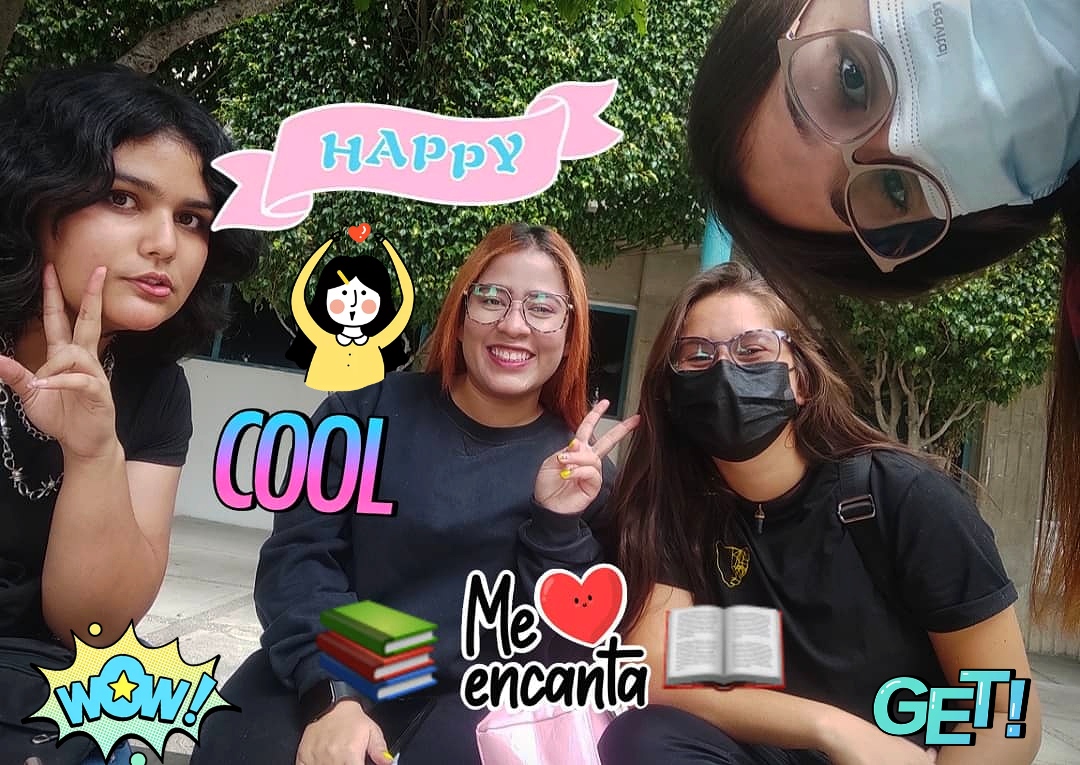 Hola a todos mis queridos lectores de Hive Blog❤️, deseo de corazón que estén bien.
Today I will share the reason for my frequent absence here😅📚, since I started doing my posts on Hive I have had seasons of a lot of activity🌹 and others not so much🥀, and in these last two months I have been in the last, because although I really enjoy sharing my life here🤗 and in turn being able to help me with this great support for me, sometimes I have not had time, energy or creativity😔, because I do not like to do anything to do it🤷‍♀️, I really always do everything from the love and attention❣️.
So starting a little bit from this, I wanted to share with you a little bit of what I've been doing in recent times🕐 and what has absorbed😢 me, also some of the teachings of this... I hope you enjoy it, I send you good vibes and a lot of love🥰.



...
Cómo algunos sabrán soy estudiante de psicología y actualmente estoy cursando el 10cimo trimestre de la carrera📚, ya casi no me falta para graduarme gracias a Dios🙏😅
As some will know I am a psychology student and I am currently studying the 10th quarter of the career📚, I almost do not miss to graduate thank God🙏😅




Pues aunque disfruto mucho mi proceso de aprendizaje y mi vida universitaria últimamente ha sido difícil para mi la situación económica💰 y necesito empezar a trabajar💬 o empezar a ejercer esta bella carrera que tanto me ha costado pagar y cursar.
Actualmente estamos viendo una materia llamada psicología del adulto mayor🧓, donde tenemos que estudiar a las personas mayores de 65 años📆 que están atravesando por muchos procesos tanto físicos como mentales y emociones🧠;
Well, although I really enjoy my learning process and my university life lately the economic💰 situation has been difficult for me and I need to start working 💬 or start exercising this beautiful career that has cost me so much to pay and study.
We are currently looking at a subject called psychology of the elderly🧓, where we have to study people over 65📆 who are going through many physical and mental processes and emotions🧠;




Y hace unas semanas fuimos a un club de personas mayores para prestar nuestro apoyo y realizar algunas dinámicas💯, charlas y ayudar a tratar a las personas que quisieran la atención psicológica🧠🔱.
Hacer este tipo de actividades donde estás en el papel del psicólogo te aproxima a sentir como será tu vida profesional laboral👀💼;
And a few weeks ago we went to a senior club to lend our support and do some dynamics💯, talks and help to treat people who wanted psychological🧠🔱 care.
Doing this type of activities where you are in the role of the psychologist brings you closer to feeling what your professional working life will be like👀💼;




Y vaya que para mí fue genial, realmente estoy enamorada de mi carrera y amo aprender cada día más de ella⏳.
En el trascurso del tiempo he conocido personas maravillosas🥰 con las que he tenido la oportunidad de cursar las clases y excelentes profesores🔝 que nos han motivado a saber el por qué de muchas cosas🤯;
And boy was it great for me, I'm really in love with my career and I love learning more about it⏳ every day.
In the course of time I have met wonderful🥰 people with whom I have had the opportunity to take the classes and excellent teachers🔝 who have motivated us to know the reason for many things🤯;




En las fotos anteriores por lo menos estábamos en una clase de psicología familiar donde se estudia la estructura familiar👨‍👩‍👦👩‍👩‍👧👨‍👨‍👦‍👦, los sistemas, las crisis familiares y los múltiples enfoques de intervención🔍.
Aunque no les voy a mentir realmente ha sido difícil estudiar para mi😅, por algunas circunstancias de la vida pero mis ganas de renunciar han estado lejos y mis ganas de ser una excelente profesional💯 capaz de ayudar a las personas y brindar un buen servicio siempre han permanecido en mí🤗;
In the previous photos we were at least in a family psychology class where we study family structure👨‍👩‍👦👩‍👩‍👧👨‍👨‍👦‍👦, systems, family crises and multiple intervention🔍 approaches.
Although I will not lie to you it has really been difficult to study for me😅, due to some circumstances of life but my desire to give up has been far away and my desire to be an excellent professional💯 capable of helping people and providing a good service has always remained in me🤗;




Y ahora más que nunca estoy trabajando en ello. Por eso si ustedes tienen la oportunidad de estudiar algo que los apasiona🌼, los hace feliz y pueden vivir de eso pues disfrutelo😊, luche por ello y no lo suelte hasta lograrlo🎓🏅.
And now more than ever I'm working on it. So if you have the opportunity to study something that you are passionate about 🌼, it makes you happy and you can live from it because enjoy it😊, fight for it and do not let go until you achieve it🎓🏅.
👨‍👨‍👦‍👦🤯🔝⏳💼👀🔱💯📆🧠💬📚🙏🥀🌹🥰
La vida es una sola y la satisfacción de haber hecho algo que nos gusta o queremos es lo único que nos vamos a llevar o por lo menos a recordar en nuestros últimos tiempos.
Cada quién es responsable de su felicidad aún en las peores circunstancias, pues la felicidad no es sinónimo de alegría sino de paz. Y la paz no depende del exterior, sino de nuestro mundo interior.
Life is one and the satisfaction of having done something we like or want is the only thing we are going to take or at least remember in our last times.

Everyone is responsible for their happiness even in the worst circumstances, because happiness is not synonymous with joy but with peace. And peace does not depend on the outside, but on our inner world.

👨‍👨‍👦‍👦🤯🔝⏳💼👀🔱💯📆🧠💬📚🙏🥀🌹🥰

Un saludo muy grande, gracias por llegar hasta aquí, espero estén bien, con esto me despido aquí para ustedes @Carlitazulay.

A very big greeting, thank you for getting here, I hope you are well, with this I say goodbye here for you @Carlitazulay.

Estas fotos fueron tomadas y editadas con mi teléfono📸 Redmi Note pro 9

These photos were taken and edited with my Redmi Note pro 9 phone📸

Hasta una próxima oportunidad




Until next time
---
---