Fiesta de la Patrona de Carúpano Santa Rosa de Lima//Feast of the Patron Saint of Carúpano Saint Rosa of Lima

Hola mis amigos excelente día para todos!
El día de ayer se celebro en mi tierra la fiesta de Santa Rosa de Lima Patrona de Carúpano, y yo iba a acompañar en el bajo a unos cantantes conocidos en la zona.
Hello my friends excellent day for all!
Yesterday, the feast of Santa Rosa de Lima Patron Saint of Carúpano was celebrated in my land, and I was going to accompany some well-known singers in the area on the bass.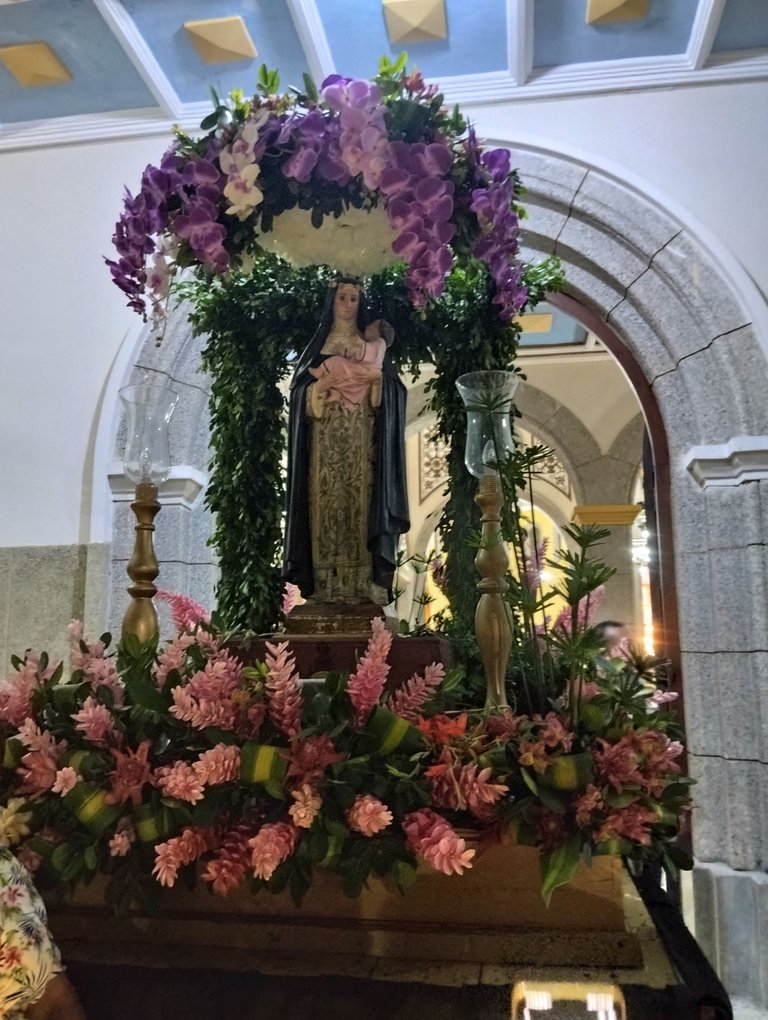 El evento estaba pautado para iniciar a las 6:00 pm, pero, como de costumbre, empezó una hora más tarde.
The event was scheduled to start at 6:00 pm but as usual it started an hour later.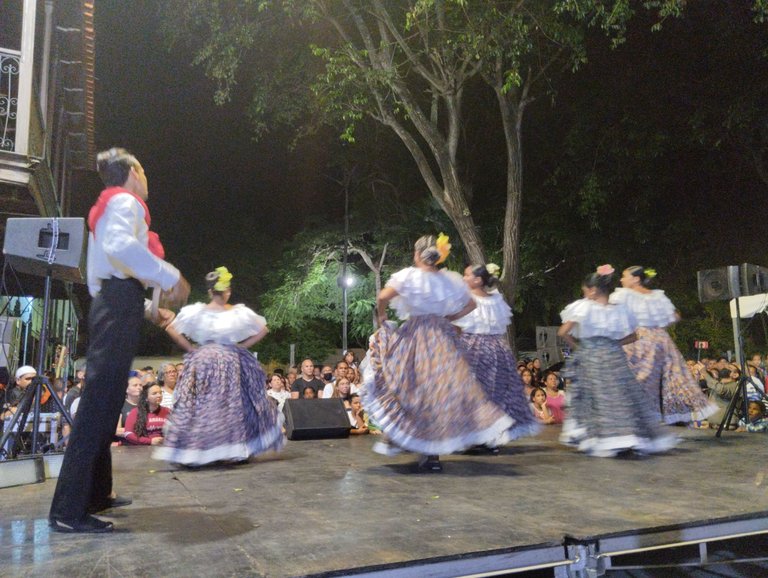 Iniciaron con bailes de joropo, agrupación del Ateneo de Carúpano.
They began with joropo dances, a group from the Ateneo de Carúpano.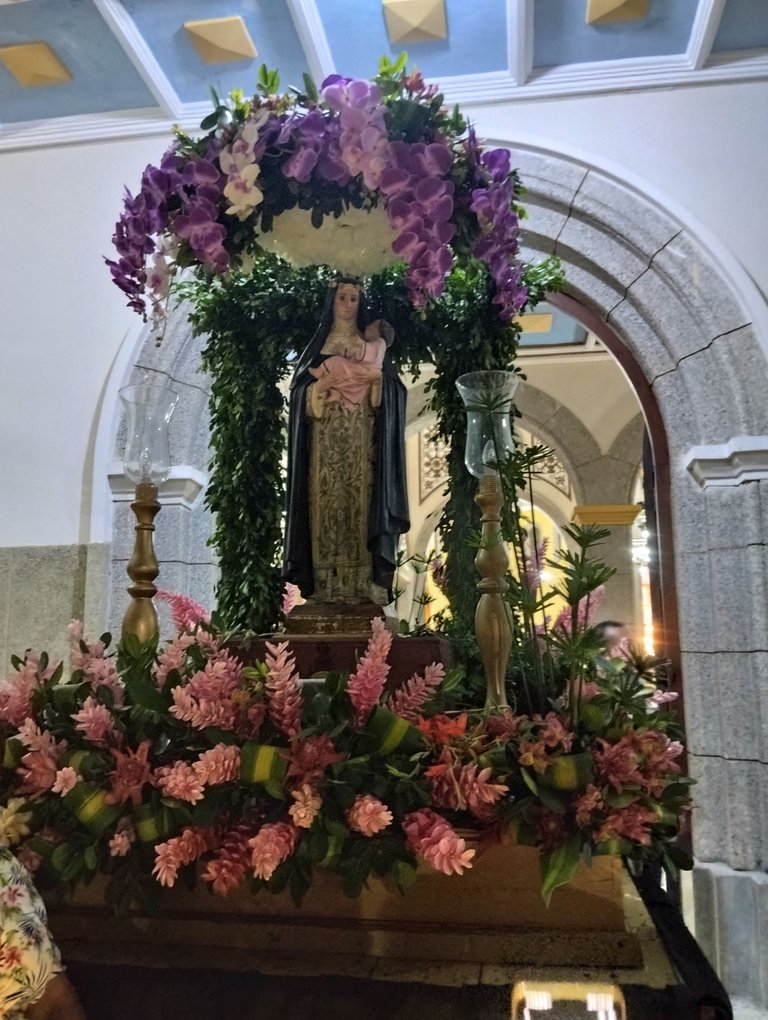 La Santa Patrona haciendo acto de presencia en el evento. Luego, participaron varios niños interpretando temas orientales conocidos e inéditos. Estudiantes de la academia de música.
The Patron Saint making an appearance at the event. Then several children participated interpreting known and unpublished oriental themes. Music academy students.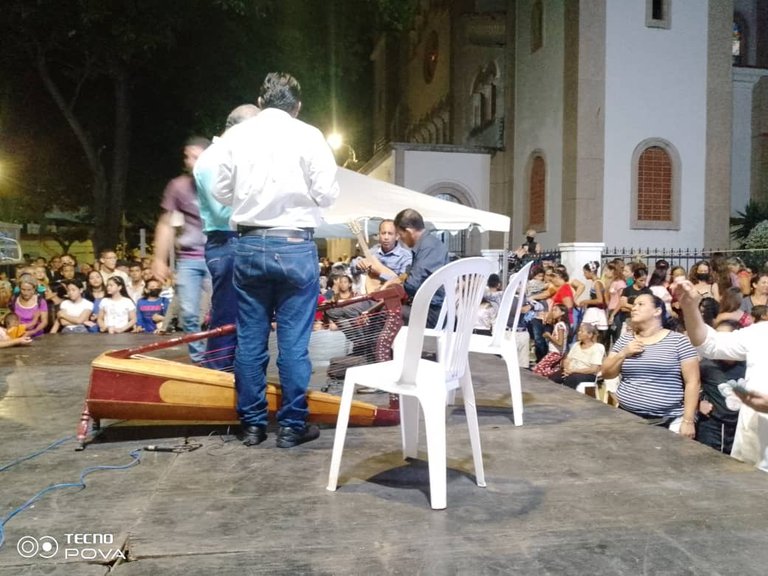 Para amenizar el evento, llegaron los músicos del Ateneo con arpa, cuatro, un bajista de Río Caribe y mi amigo Leonardo Rodríguez en la Bandola Oriental. Ellos tocaron a los niños y me pareció de mal gusto que se bajara el bajista para que yo le tocara en el set de los adultos así que ellos terminaron todo el espectáculo.
To liven up the event, the musicians from the Ateneo arrived with harp, four, a bass player from Río Caribe and my friend Leonardo Rodríguez in the Bandola Oriental, they played for the children and I thought it was in bad taste that the bass player got off so I could play for him on the adults' set so they ended the whole show.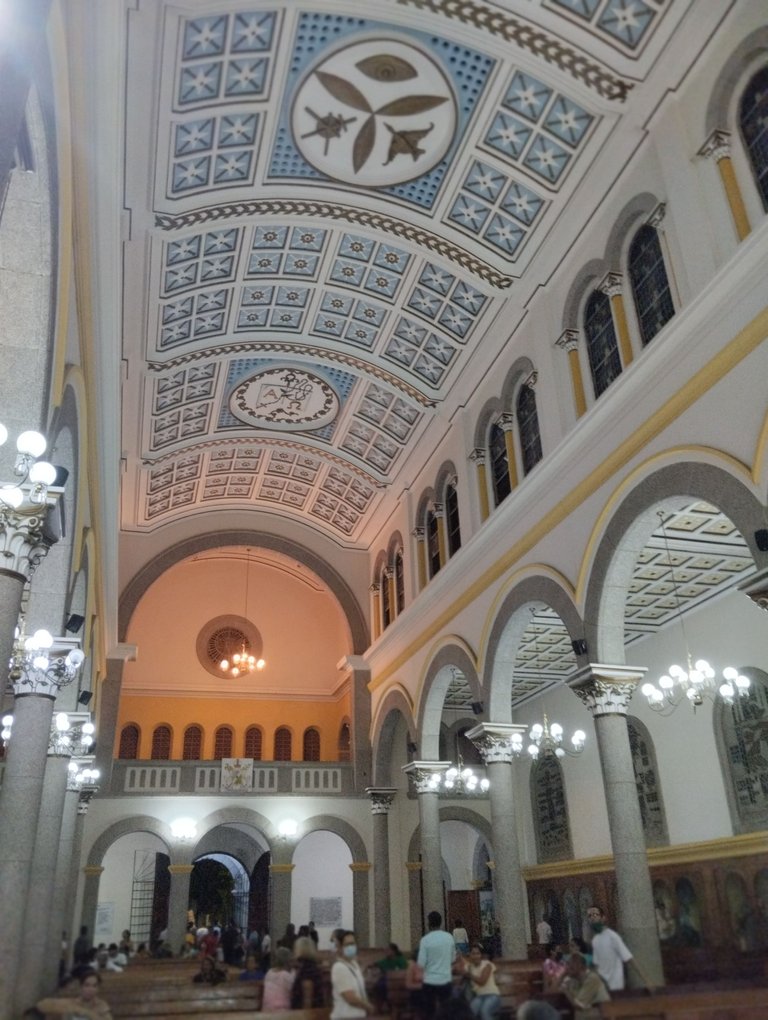 La iglesia Santa Rosa es una de las más hermosas de la ciudad, construida a finales de la década de los 50. Aproveché la ocasión para tomar unas fotografías y compartirlas con ustedes. Espero les guste!
The Santa Rosa church is one of the most beautiful in the city, built in the late 50's, I took the opportunity to take some pictures and share them with you. I hope you like it!
Las personas visitan la capilla y hacen sus promesas.
People visit the chapel and make their promises.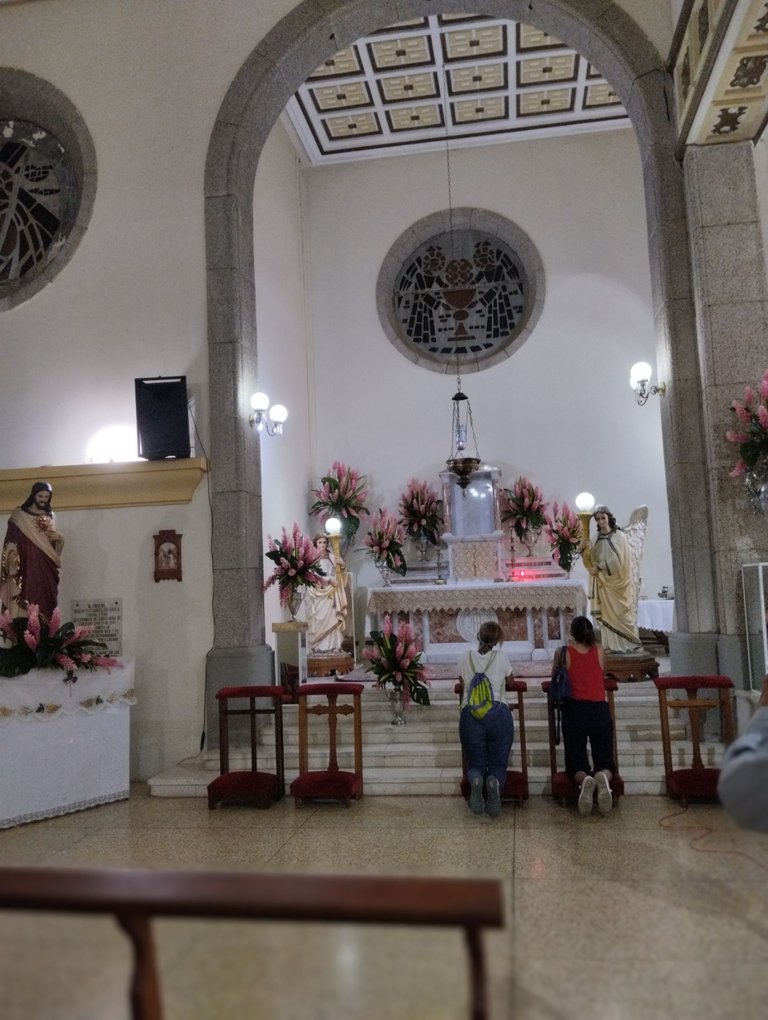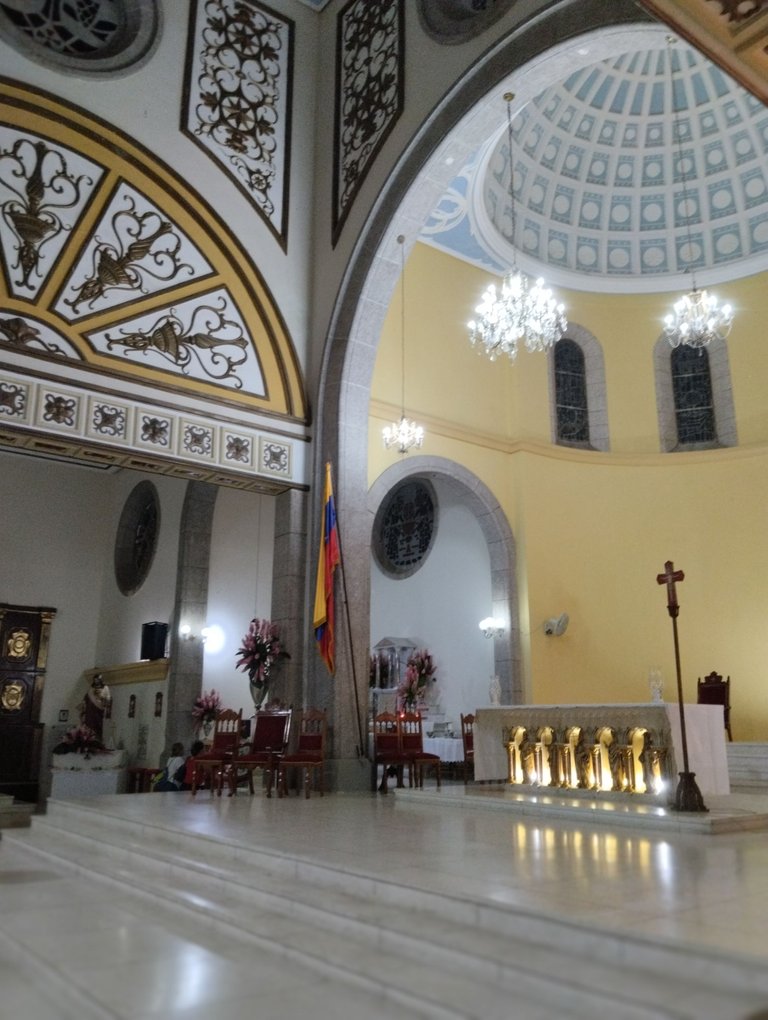 En sus alrededores tiene una plaza donde la multitud disfrutaba del momento.
In its surroundings it has a square where the crowd enjoyed the moment.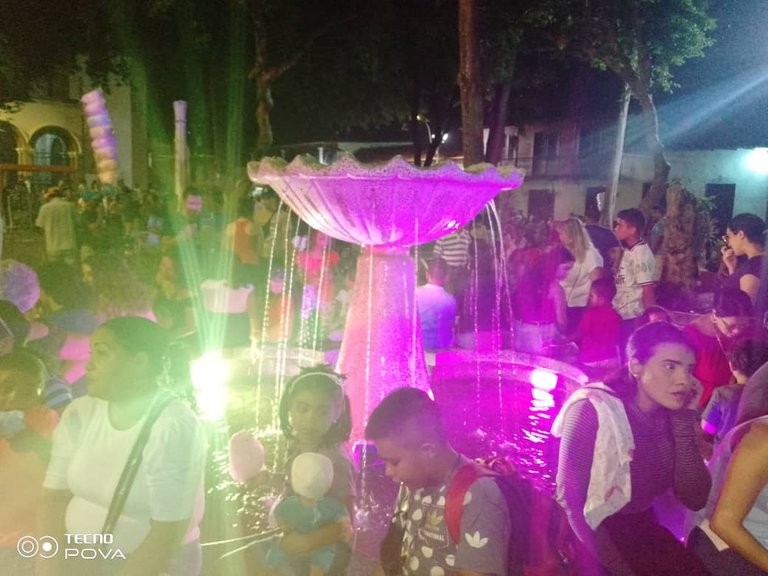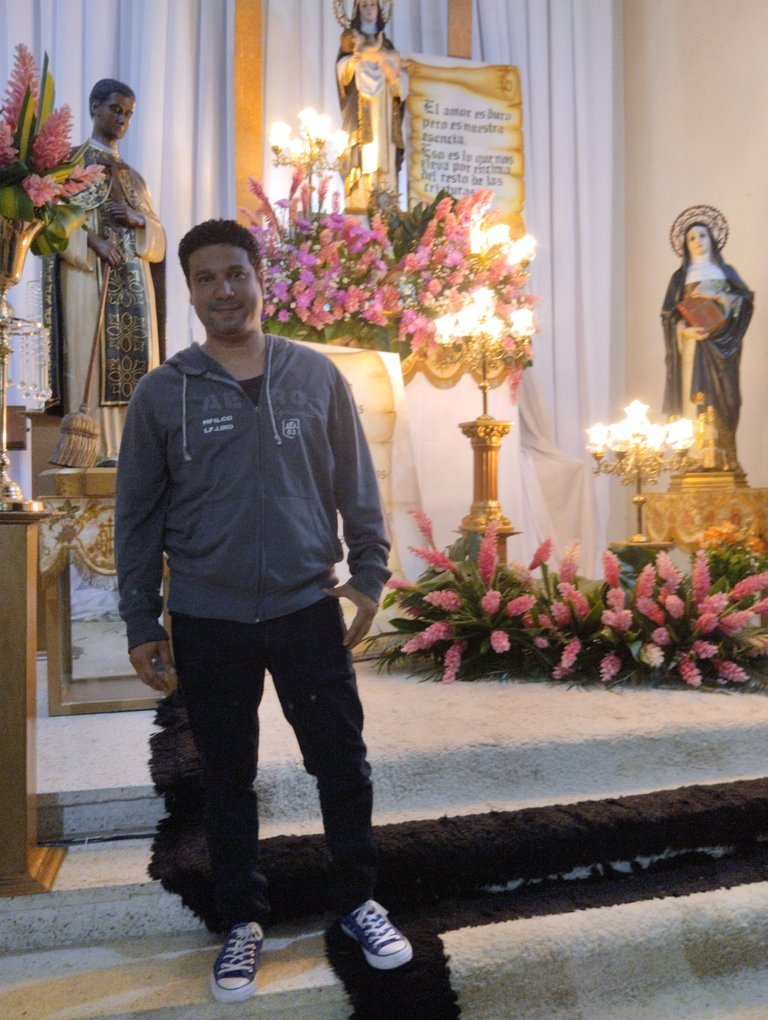 A pesar de no haber tocado, mi esposa y yo disfrutamos el momento.
Despite not having played, my wife and I enjoyed the moment.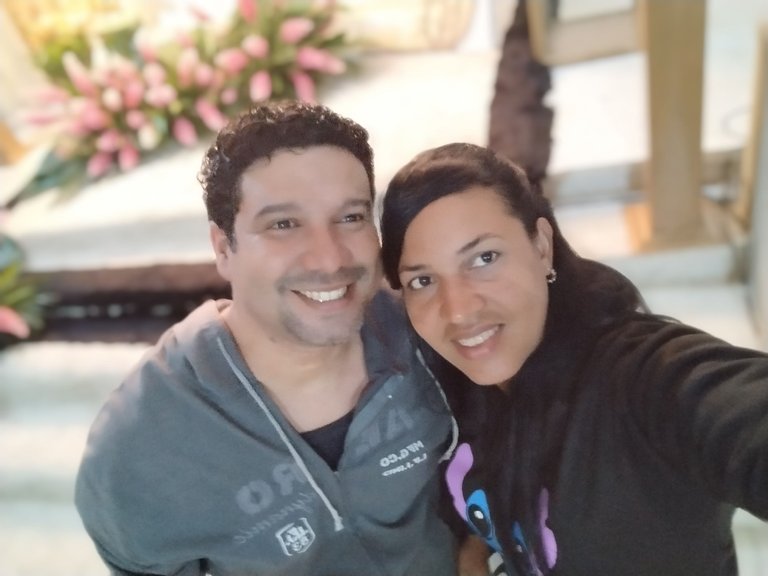 Los niños hicieron muy buenas participaciones, al igual que los adultos.
The children did very well, as did the adults.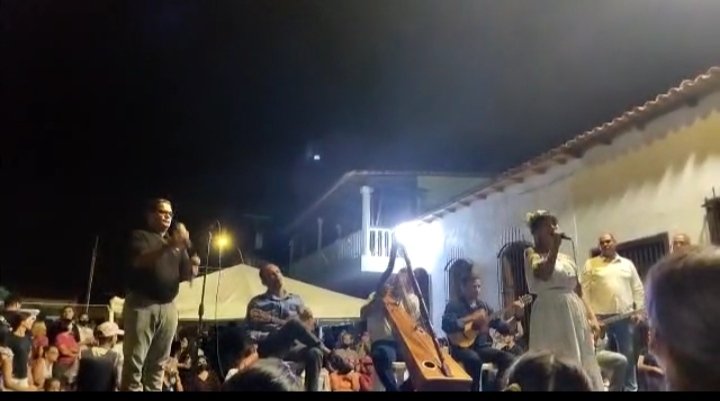 Gracias por Visitar mi Blog! Feliz y bendecida noche 🙏
Thank you for visiting my blog! Happy and blessed night 🙏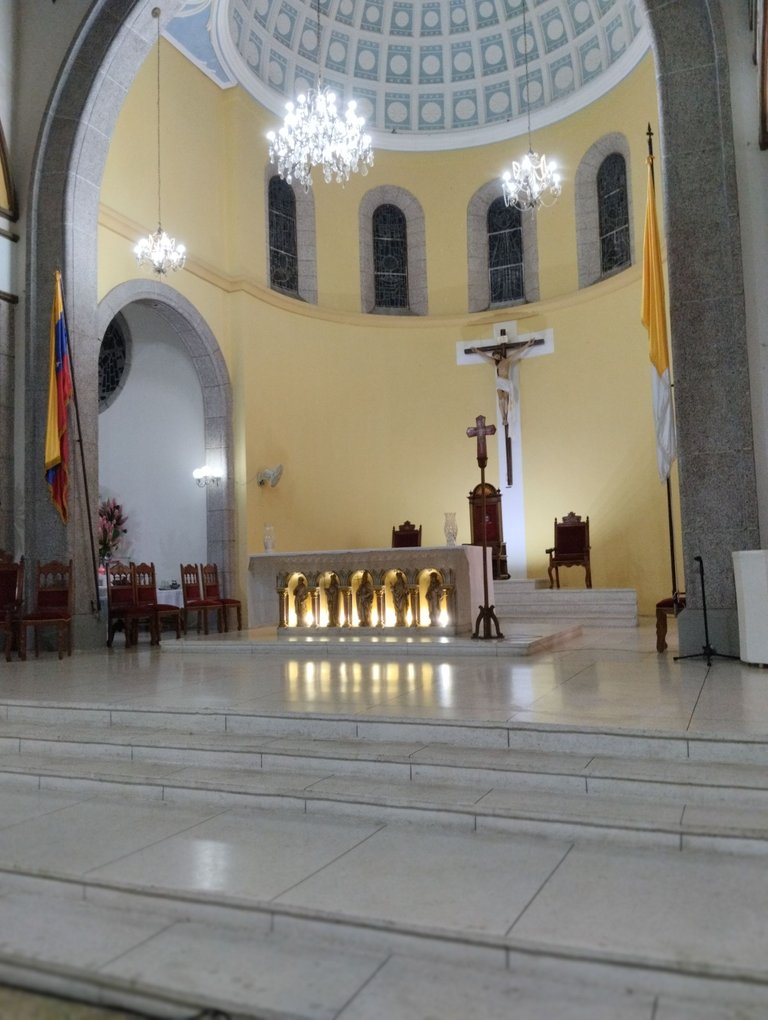 ---
---