Mario Maker: Recreating the First Level of Classic Mario. [Eng/Esp]
---
---
Hello friends of Hive Blogs, today I bring you a gameplay of the Mario Maker fangame called Super Mario Maker World Engine (SMMWE) this game for me is the best copy of Mario Maker because you have a large number of blocks and we can change the design of the game (I mean its graphics) because you can put the graphics of Wii U Mario or also those of Classic Mario, Super Mario Bros 3 and Super Mario World. In this way, to show you this great fan game, I made the first level of the beloved Classic Mario that you can see in the video and here I will be describing the step by step a little, but before telling you this, I am here to tell you a little about Mario Classic or as many know it the Mario 1.
The Mario classic was released for sale on September 13, 1985 produced for the NES console, at this time video games were going to be extinct because the Atari had failed and many consoles before it but the game that saved the industry of video games was the Mario Classic without this game games probably would not exist at this time or they would have stayed with pixel-style graphics but this console called NES had to be disguised as a toy because no one would want it because of its design And because of the problem that there was at that time with video games, I also bring you a curious fact
Do you know which is the enemy of the video games that has managed to be one of the ones that cost the most effort to beat him?
Although you do not believe me the enemy of the first world of Mario 1 which would be the Goomba because nobody knew how to kill him, for this reason the Goomba became the enemy of games that more players have defeated despite being the easiest to overcome.
Well now we start with our world of Mario Bros 1 recreated in Mario Maker fangame, I will tell you each step to recreate this world.
Step 1: In the first step I will show you some effects which would be those of a cat's paw which when you go through the effect icon a small cat's paw will come out and hit Mario or the character you are using I also wanted to tell you that there are four characters available which would be Mario, Luigi, Toad and Toadette.
---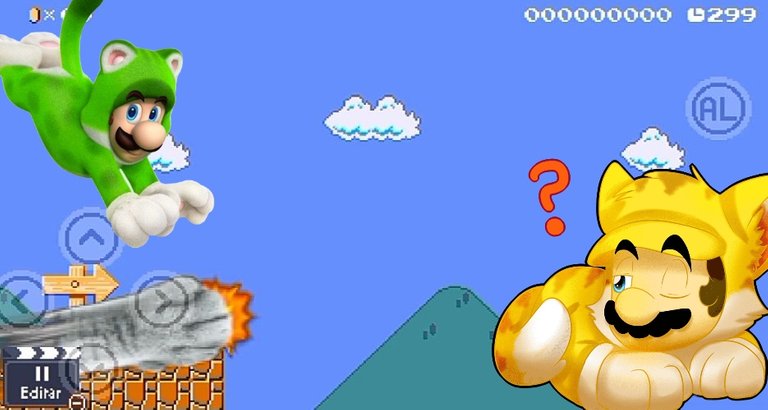 ---
Step 2: To make the floor we will use a kind of concrete block which will be brown and we will put a power up block and two blocks around it which will be like bricks and another power up block on top.
---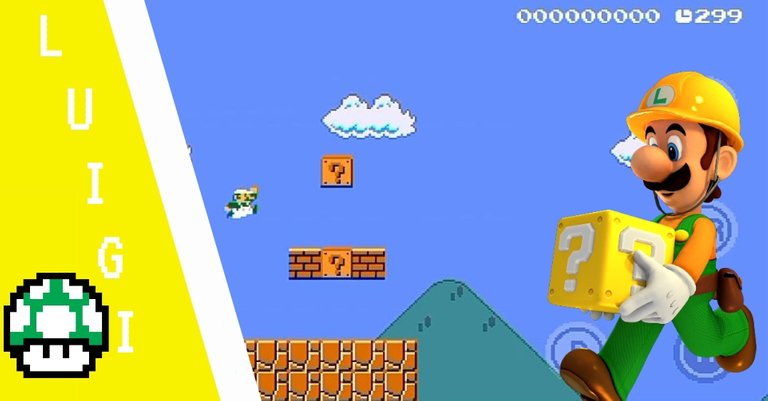 ---
Step 3: In this step we will place some green pipes and there are also some other colors such as red, yellow and blue, after this we will begin to put a few enemies in the second part of the level where a few goombas would go.
---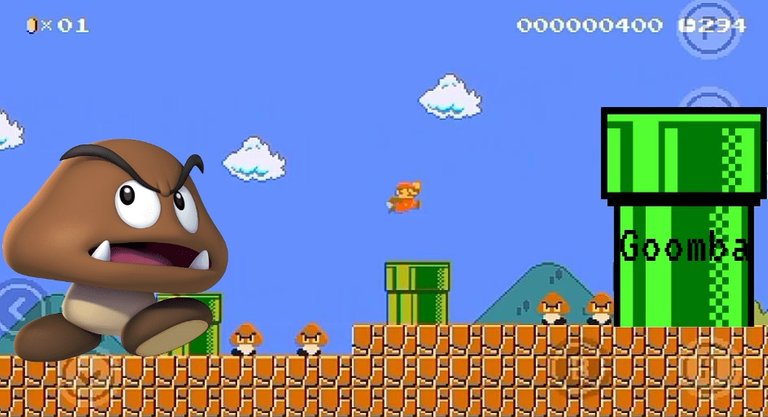 ---
Step 4: In this step I will begin to put a cliff where if you fall you will die at once and also some brick blocks. Another thing I put were some Koopas troopas and some brick blocks together with another power up block and other Goombas. and after this put enough power up blocks and also some stairs.
---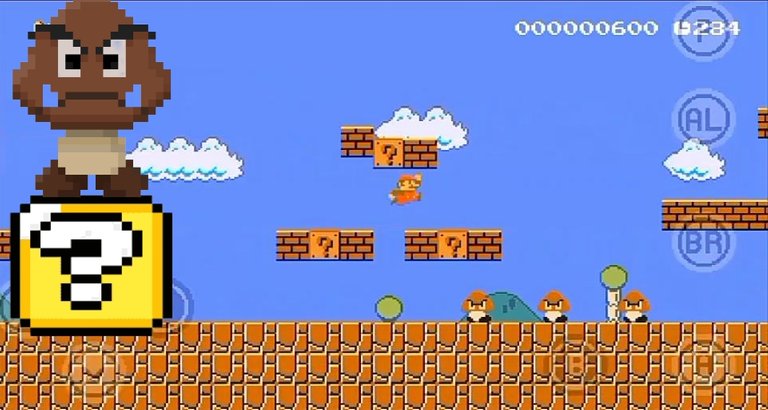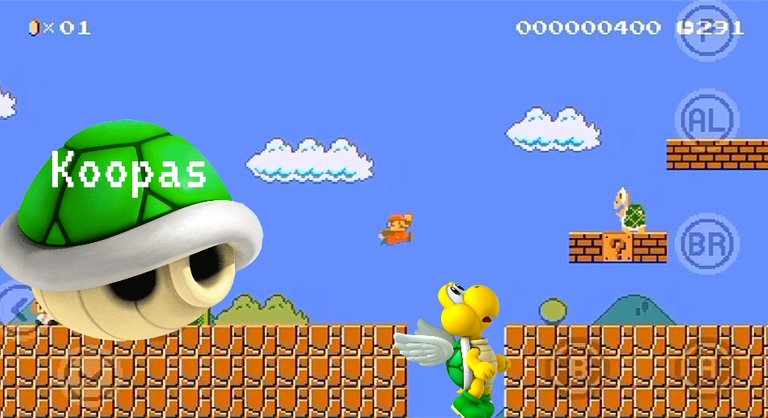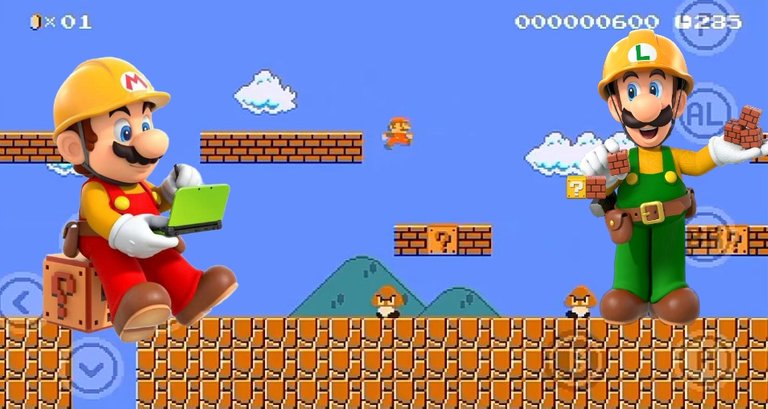 ---
Step 5 (Final) : We would already be finishing this level and before saying what remains to be done I wanted to tell you that the game link is in the discord group below and also that this fangame has unfortunately been canceled by its developer 😔 even so the community of this game continues to create worlds which when you download to place them in this game you need the file explorer, after downloading the map you want you go to downloads select the map and move it to the smmwe folder and paste your downloaded map now yes let's continue with the world we are creating, I had told you that I put a few stairs and some brick blocks now what was missing were a few Goombas and some blocks at the top and also a ladder which would take you to your destination which would be the flag and with this we would finish our tribute to the first world of classic Mario
---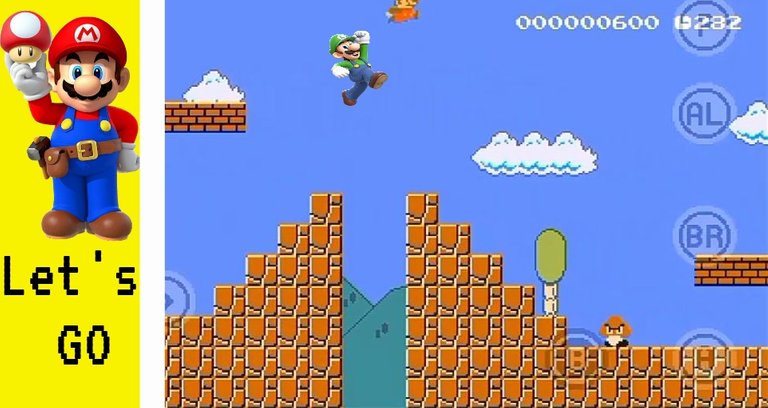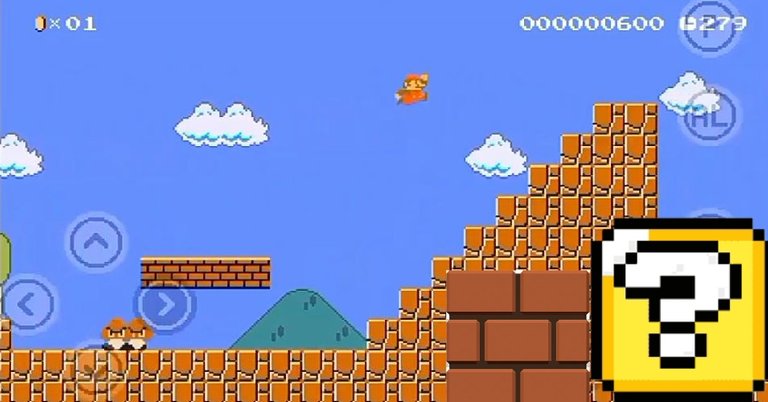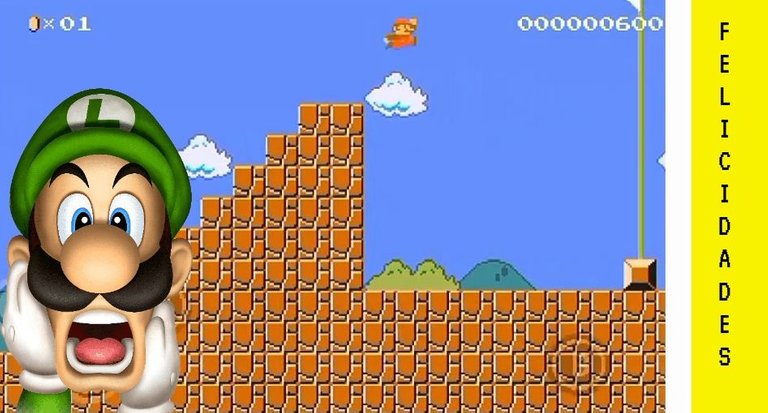 ---
We have finished making our Mario Bros Maker level, you can also download levels in the discord that I will leave you here https://discord.gg/d6XdW6t9qS
You can also upload levels in a comment on this post as a challenge to pass it to me and show it in a video.
---
Español:
---
Hola amigos y amigas de Hive Blogs hoy les traigo un gameplay de el fangame de Mario Maker llamado Super Mario Maker World Engine (SMMWE) este juego para mí es la mejor copia de Mario Maker debido a que tienes una extensa cantidad de bloques y podemos cambiar el diseño del juego (me refiero a sus gráficos) debido a que le puedes colocar los gráficos del Mario de Wii U o tambien los del Mario Clásico, Súper Mario Bros 3 y los de Super Mario World. De este modo para hacerle una demostración de este gran fan game hice el primer nivel del querido Mario Clásico que podrán ver en el vídeo y aquí le estaré describiendo un poco el paso a paso pero antes de decirles esto les vengo a contar un poco del Mario Clasico o como muchos lo conocen el Mario 1.
El Mario classic fue lanzado a la venta el 13 de septiembre de 1985 producido para la consola de NES, en esta época los videojuegos iban a ser extintos debido a que la Atari había fracasado y muchas consolas antes de está pero el juego que salvó la industria de los videojuegos fue el Mario Classic sin este juego probablemente no existirían los juegos en esta época o se hubiesen quedado con gráficos estilo pixel pero está consola llamada NES la tuvieron que disfrazar cómo un juguete debido a que nadie la iba a querer por ser su diseño y por el problema que había en esa época con los videojuegos, así mismo también les traigo un dato curioso
¿Saben cuál es el enemigo de los vídeojuegos que ha logrado ser uno de los que más esfuerzo a costado ganarle?
Aunque no me lo creas el enemigo del primer mundo de Mario 1 el cual sería el Goomba debido a que nadie sabía cómo asesinarlo, por esta razon el Goomba se convirtió en el enemigo de juegos que más jugadores a derrotado apesar de ser el más fácil de vencer.
Bueno ahora sí comenzamos con nuestro mundo de Mario Bros 1 recreado en Mario Maker fangame, Les diré cada paso para recrear este mundo.
Paso 1: En el primer paso les mostraré unos efectos los cuales serían los de la patita de un gato el cual cuando pases por el icono del efecto saldrá una pequeña patita de un gato y golpeara a Mario o el personaje que estes usando también quería decirles que hay cuatro personajes disponibles los cuales serían Mario, Luigi, Toad y Toadette.
---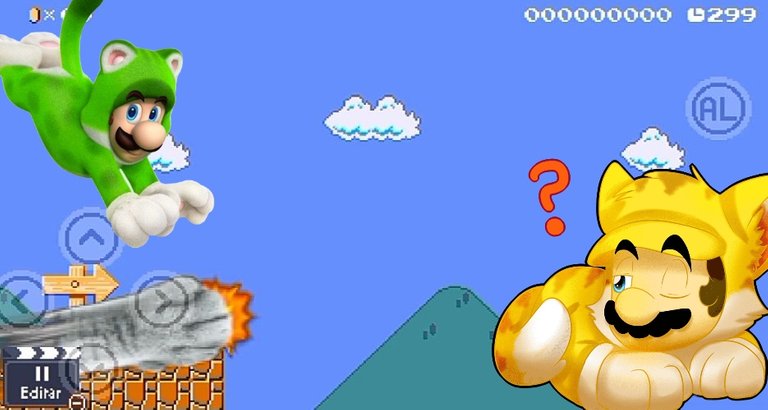 ---
Paso 2: Para hacer el piso usaremos una especie de bloque de concreto el cual será de color marrón y pondremos un bloque de power up y dos bloques a su alrededor los cuales serán como unos ladrillos y otro bloque de power up arriba.
---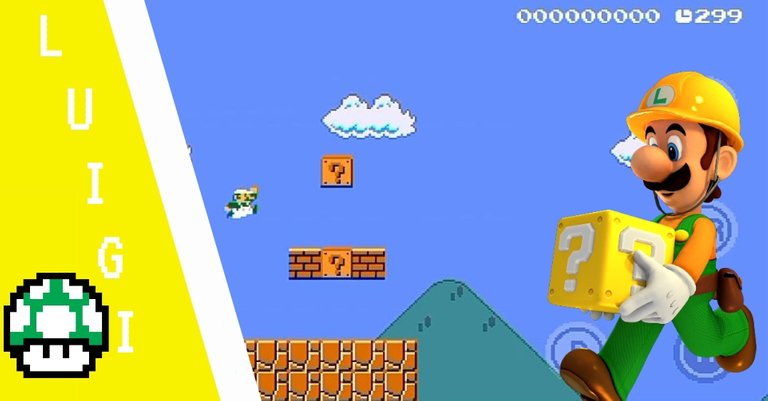 ---
Pasó 3: En este paso colocaremos unas tuberías de color verde y también hay unas de otros colores como de color rojo, amarillo y azul, luego de esto empezaremos a poner unos cuantos enemigos en la segunda parte del nivel en dónde irían unos cuantos goombas.
---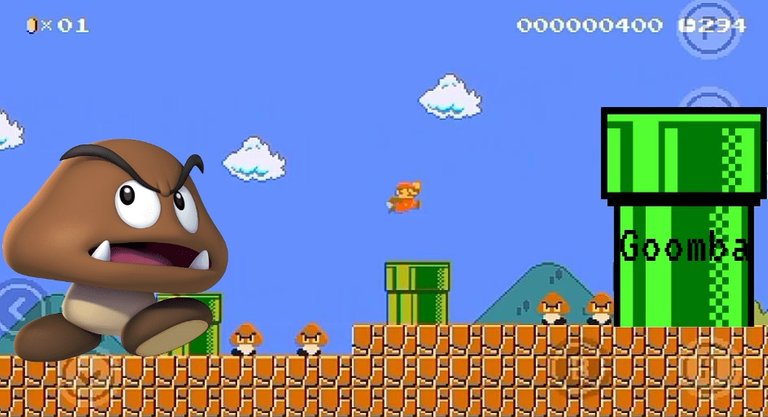 ---
Paso 4 : En este paso ya empezaré a poner un precipicio en dónde si te caes morirás de una vez y también unos bloques de ladrillo otra cosa que puse fueron unos Koopas troopas y unos bloques de ladrillo junto otro bloque de power up y otros Goombas más para luego de esto poner bastantes bloques de power up y también unas escaleras.
---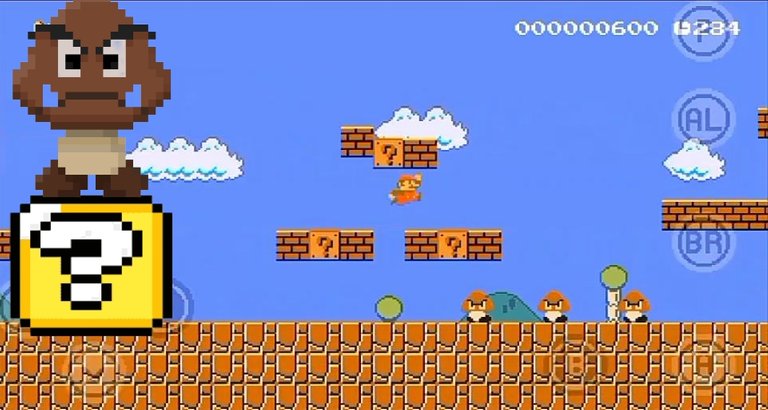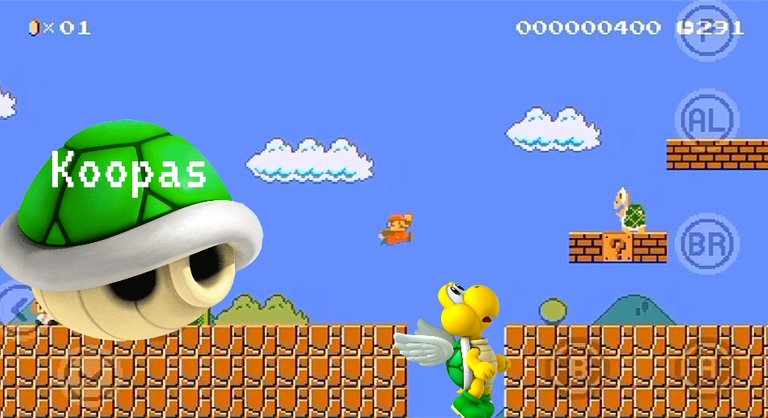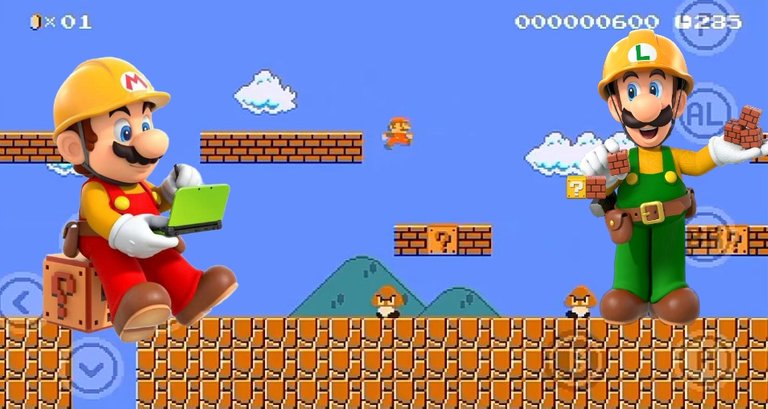 ---
Paso 5 (Final) : Ya estaríamos terminando este nível y antes de decir que falta por hacer les quería decir que el enlace del juego está en el grupo de discord que está más abajo y también que este fangame lastimosamente a sido cancelado por su desarrollador 😔aún así la comunidad de este juego le siguen creando mundos los cuales cuando descargues para colocarlos en este juego necesitas el explorador de archivos, luego de descargar el mapa que quieras te vas a descargas seleccionas el mapa y lo mueves a la carpeta de smmwe y pegas tu mapa descargado ahora sí sigamos con el mundo que estamos creando, les había dicho que puse unas cuantas escaleras y algunos bloques de ladrillo ahora lo que faltaba eran unos cuantos Goombas y unos bloques en la parte superior y también una escalera la cual te llevaría a tu destino el cual sería la bandera y con esto ya finalizariamos nuestro homenaje al primer mundo del Mario clásico
---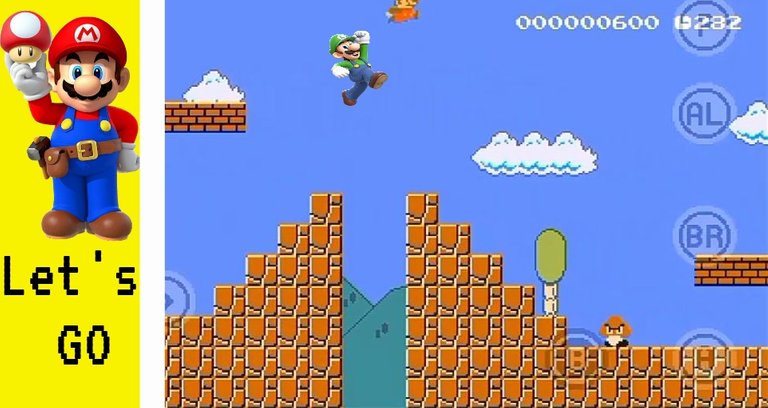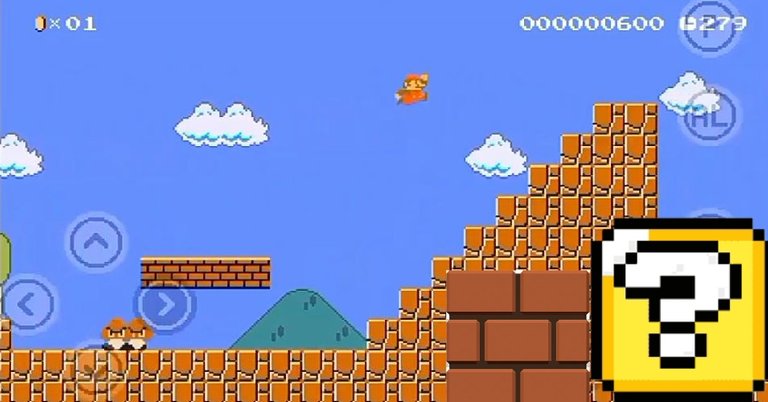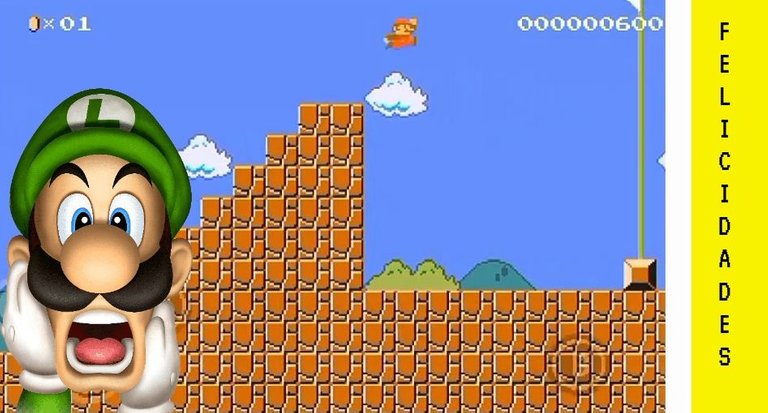 ---
Ya terminamos de hacer nuestro nivel de Mario Bros Maker también puedes descargar niveles en el discord que te dejare acá https://discord.gg/d6XdW6t9qS
También puedes subir niveles en un comentario de esta publicación como un reto para pasármelo y mostrarlo en un vídeo...Y un dato curioso es que el creador de este juego fue una persona de nacionalidad venezolana y está en Youtube con el nombre de Franyer Farías
---
Capturas de foto tomadas desde mi equipo. Fotos editadas en Poli app.
Edición de video hecha en Capcut.
Fuentes de imágenes de Mario:
---
---
▶️ 3Speak
---
---