Weekly Challenge (SHARE YOUR BATTLE) - CURSED WINDEKU - [ENG/PT]

---ENGLISH VERSION---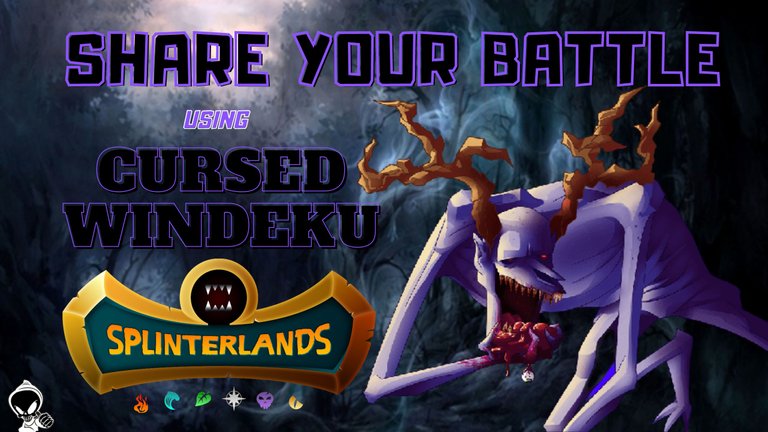 Come on guys,
Will share with you a battle that I used CURSED WINDEKU to enter the
Weekly Challenge - SHARE YOUR BATTLE

CARD THEME: CURSED WINDEKU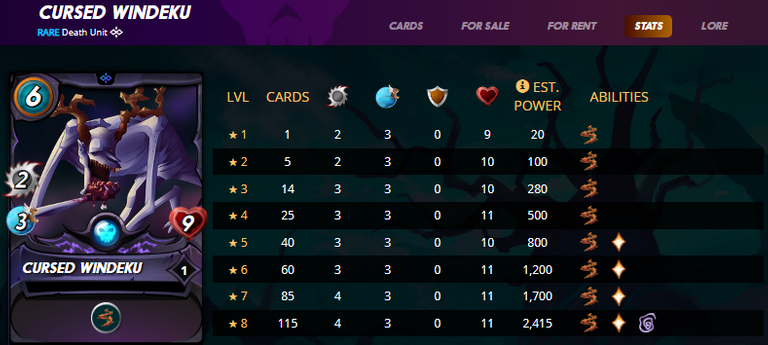 My opinion about CURSED WINDEKU
CURSED WINDEKU is a very strong Death element monster. He has high health, a good attack and great speed for a tank, in addition to the very efficient skill that is THORNS.
Do I have card CURSED WINDEKU?
Yes, I have CURSED WINDEKU at level 2. It's a monster that I tried to buy when it was released, because I knew of its potential. I intend to evolve for sure, to be able to increase its efficiency and add more power to my deck.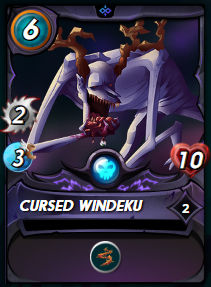 ------ RULES BATTLE------
| | MANA CAP |
| --- | --- |
| | Rise of the Commons: Only Common and Rare Monsters may be used in battles. |

------ CHOSEN ELEMENT ------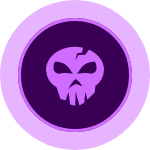 ------ SUMMONER ------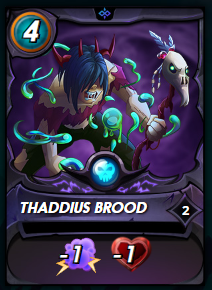 ------ MONSTERS AND POSITION ------
| | | | |
| --- | --- | --- | --- |
| 1ª POSITION | 2ª POSITION | 3ª POSITION | 4ª POSITION |

------- STRATEGY DETAILS ------
1ª POSITION: CURSED WINDEKU is the weekly challenge monster and needs no comments, as it will be the main monster on my team.
2ª POSITION: CREEPING OOZE will slow down all enemy monsters, making my monsters attack first.
3ª POSITION: UNDEAD BADGER has the SNAKE skill and will focus on the enemy back row.
4ª POSITION: SOUL STRANGLER has a low mana cost and a good ranged attack, despite being vulnerable due to low health.

------ BATTLE ------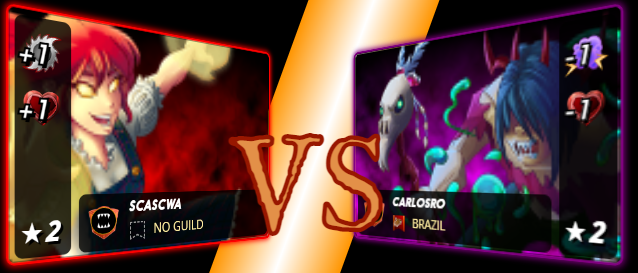 👆 CLICK ON THE IMAGE TO SEE THE BATTLE 👆
👆 My opponent chose the fire element and it couldn't be better for me, because my tank will deal a lot of damage if attacked. But the problem is the speed and high damage the enemies will have.
👆1º Round: Enemy attacks are focused on my back row at the start, which affects me and kills my monsters. But before dying they did their part because they managed to attack and deal important damage.
👆2º Round: I lose another monster from the backline and I'm left with only my tank, but he manages to clear the enemy frontline, now CURSED WINDEKU can show his skill on the battlefield.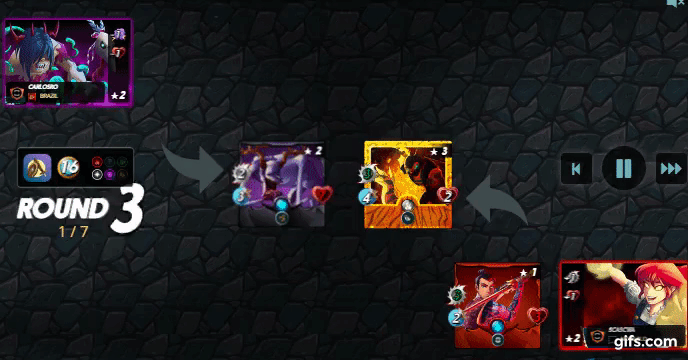 👆3º Round: Two against one, but the efficiency of CURSED WINDEKU's THORNS crushes anyone who dares to attack him, leaving no chance for the enemies.


------ FINAL CONSIDERATIONS ------
It was a very disputed battle, the enemy had a high damage power, but I didn't expect that my tank would be so efficient with its THORNS skill, managing to make the difference in this battle.
CURSED WINDEKU stood out in this battle realizing its efficiency in alloys like bronze, which the THORNS skill excels in many strategies.
I really like using it, and I'll try to evolve it to make it even more powerful by increasing its abilities and stats.

♥️ Thanks for reading ♥️


---VERSÃO PORTUGUÊS BRASIL---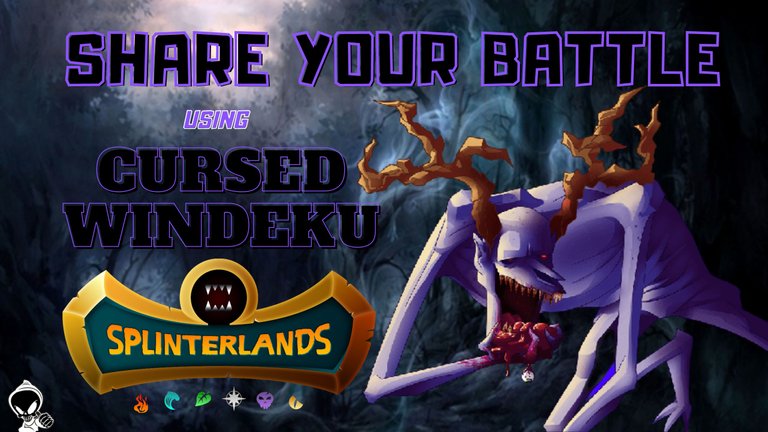 Salve Salve pessoal,
Vou compartilhar com vocês uma batalha que usei CURSED WINDEKU para entrar no
Weekly Challenge - SHARE YOUR BATTLE

CARTA TEMA: CURSED WINDEKU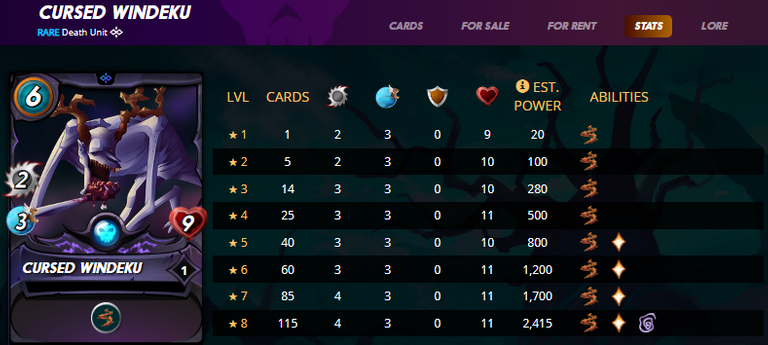 Minha opinião sobre CURSED WINDEKU
CURSED WINDEKU é um monstro muito forte do elemento Morte. Tem vida alta, um bom ataque e ótima velocidade para um tanque, além da habilidade muito eficiente que é THORNS.
Eu tenho a carta CURSED WINDEKU?
Sim, eu tenho CURSED WINDEKU no nível 2. É um monstro que ao ser lançado busquei comprar, pois sabia de seu potencial. Pretendo evoluir com certeza, para conseguir aumentar sua eficiencia e agregar mais poder a meu deck.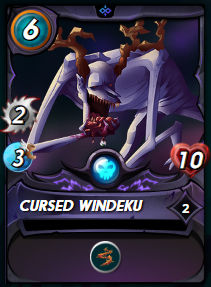 ------ REGRAS DA BATALHA ------
| | MANA CAP |
| --- | --- |
| | Rise of the Commons: Somente Monstros Comuns e Raros podem ser usados em batalhas. |

------ ELEMENTO ESCOLHIDO ------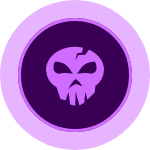 ------ INVOCADOR ------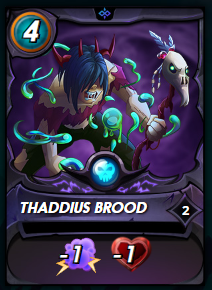 ------ MONSTROS E POSIÇÃO ------
| | | | |
| --- | --- | --- | --- |
| 1ª POSIÇÃO | 2ª POSIÇÃO | 3ª POSIÇÃO | 4ª POSIÇÃO |

------- DETALHES DA ESTRATÉGIA ------
1ª POSIÇÃO: CURSED WINDEKU é o monstro do desafio semanal e dispensa comentários, pois vai ser o principal monstro de meu time.
2ª POSIÇÃO: CREEPING OOZE vai diminuir a velocidade de todos monstros inimigos, podendo fazer meus monstros atacarem primeiro.
3ª POSIÇÃO: UNDEAD BADGER tem a habilidade SNAKE e vai focar na linha de trás inimiga.
4ª POSIÇÃO: SOUL STRANGLER tem o custo baixo de mana e um bom ataque a distancia, apesar de ser vulnerável por ter pouca vida.

------ BATALHA ------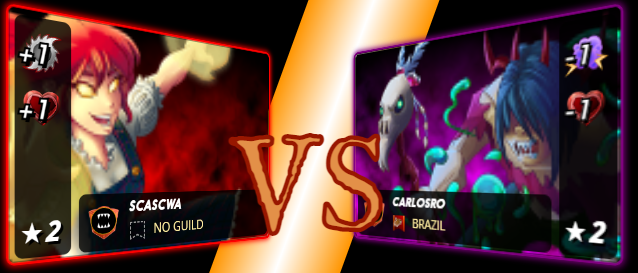 👆 CLIQUE NA IMAGEM PARA VER A BATALHA 👆
👆 Meu oponente escolheu o elemento fogo e não poderia ser melhor para mim, pois meu tanque dará muito dano caso seja atacado. Mas o problema é a velocidade e o alto dano que os inimigos terão.
👆1º Rodada: Os ataques inimigos são focados em minha linha de trás no inicio, o que me afeta e mata meus monstros. Mas antes de morrer fizeram seu papel pois conseguiram atacar e dar dano importantes.
👆2º Rodada: Perco mais um monstro da linha de trás e fico apenas com meu tanque, mas ele consegue limpar a linha de frente inimiga, agora CURSED WINDEKU pode mostrar sua habilidade no campo de batalha.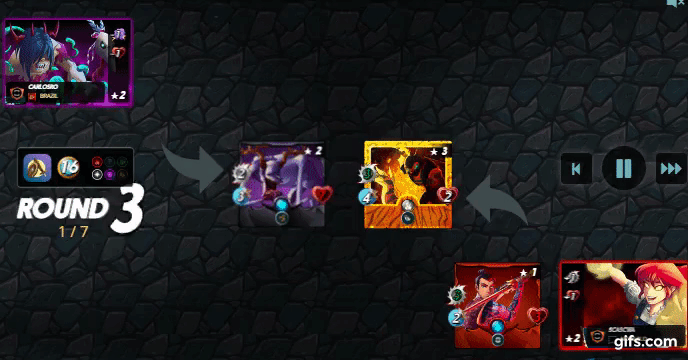 👆3º Rodada: Dois contra um, mas a eficiencia dos THORNS de CURSED WINDEKU massacra quem ousa atacá-lo, não deixando nenhuma chances para os inimigos.


------ CONSIDERAÇÕES FINAIS ------
Foi uma batalha muito disputada, o inimigo estava com um alto poder de dano, mas não esperava que meu tanque fosse tão eficiente com sua habilidade THORNS, conseguindo fazer a diferença nesta batalha.
CURSED WINDEKU se destacou nesta batalha concretizando sua eficiencia em ligas como a bronze, que a habilidade THORNS se sobressai em muitas estratégias.
Gosto muito de usá-lo, e buscarei evolui-lo para ter ele ainda mais poderoso aumentando suas habilidades e estatisticas.

♥️ Obrigado por ler ♥️

Let's go on this adventure together?
Enter the Game Here: Splinterlands
Follow me on Social Media
Twiter
Instagram
Facebook

---
---