Weekly Challenge (SHARE YOUR BATTLE) - NERISSA TRIDAWN - [ENG/PT]

---ENGLISH VERSION---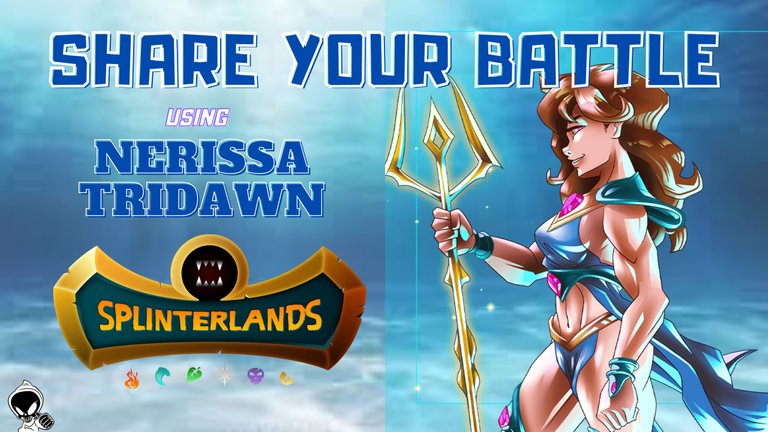 Hi people,
Will share with you a battle that I used NERISSA TRIDAWN to enter the
Weekly Challenge - SHARE YOUR BATTLE

CARD THEME: NERISSA TRIDAWN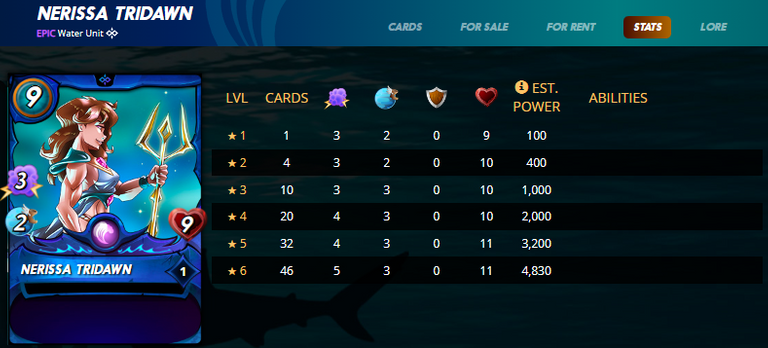 My opinion about NERISSA TRIDAWN
NERISSA TRIDAWN is a very strong and resistant monster. It has high magical attack power and above average life, it manages to be very efficient in the minor leagues. It has no skill even at its highest levels, so its use is limited to its attack and defense.
Do I have card NERISSA TRIDAWN?
Yes, I have NERISSA TRIDAWN at level 1. It's not a monster that can add to its higher levels, at least in the silver league, the current league I play, along with Alric, is enough to give great results.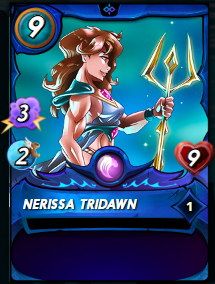 ------ RULES BATTLE------
MANA CAP
Fog of War: Monsters lose the Sneak and Snipe abilities.
Holy Protection: All Monsters have the Divine Shield ability.

------ CHOSEN ELEMENT ------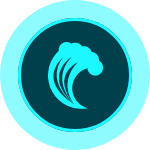 ------ SUMMONER ------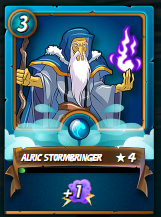 RENTED summoner cost 12,804 DEC/day

------ MONSTERS AND POSITION ------
| | | | | | |
| --- | --- | --- | --- | --- | --- |
| 1ª POSITION | 2ª POSITION | 3ª POSITION | 4ª POSITION | 5ª POSITION | 6ª POSITION |

------- STRATEGY DETAILS ------
1ª POSITION: CRUEL SETHROPOD is a low cost tank that has good armor and can tank some melee attacks.
2ª POSITION: TORRENT FIEND zero cost monster of MANA, and serves for the enemy to waste an attack.
3ª POSITION: CREEPING OOZE will slow down enemies making my monsters attack first.
4ª POSITION: RULER OF THE SEAS legendary monster with burst ability, it will be great with summoner attack buff.
5ª POSITION: ICE PIXIE low cost of MANA and its buffed magic attack.
6ª POSITION: NERISSA TRIDAWN the weekly challenge monster. Its attack will get very violent, and it is unconcerned about taking attacks while in last position.

------ BATTLE ------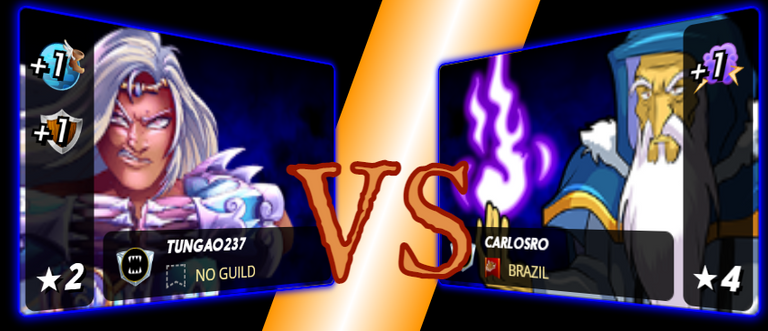 👆CLICK ON THE IMAGE TO SEE THE BATTLE 👆
My strategy was a bet on magic attacks, taking advantage of the explosion of RULER OF THE SEAS to unlock Holy Protection, and also keep NERISSA intact for the possible end of the battle with high life and its great attack. My opponent chose to have speed and try to surprise by focusing on lower health monsters, in addition to healing his great tank.
👆1º Round: The enemy tank can withstand many magic attacks, but its protection has been removed, and NERISSA's high attack will be essential to break through this block.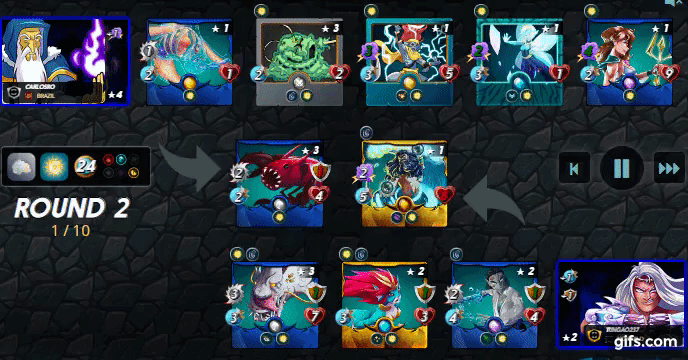 👆2º Round: TORRENT FIEND was essential in wasting an enemy attack, and now I can deal considerable damage to the enemy tank, making the second monster suffer from the explosion. Healing was important for the enemy team.
👆3º e 4º Round: In these two rounds we can observe my team's attack strength, it was essential to destroy the enemy tank, since it had magic reduction and healing.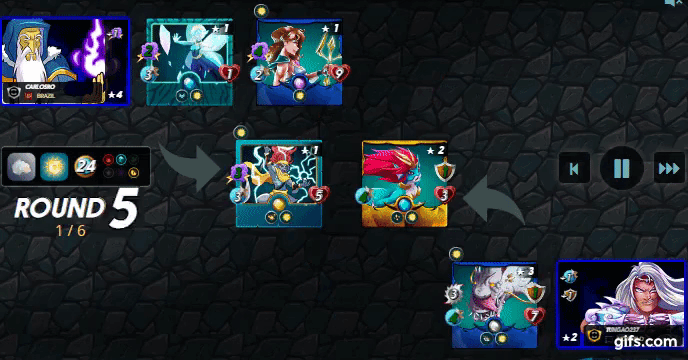 👆5º e 6º Round: Without the tank, the enemy team was very fragile, and my powerful magic attacks wiped out the targets, crowning me with victory.


------ FINAL CONSIDERATIONS ------
My strategy in this battle was very good and I masterfully managed not to give my opponent any chances. Even with a very strong team with a tank that almost gave me problems, my team managed to be superior.
NERISSA TRIDAWN was very important in this battle, because her high attack puffed with the summoner, made the difference to pass the enemy tank, and we won this victory.
I like using NERISSA TRIDAWN, but since its MANA cost is high, its use is limited to battles with high MANA value.
♥️ Thanks for reading ♥️


---VERSÃO PORTUGUÊS BRASIL---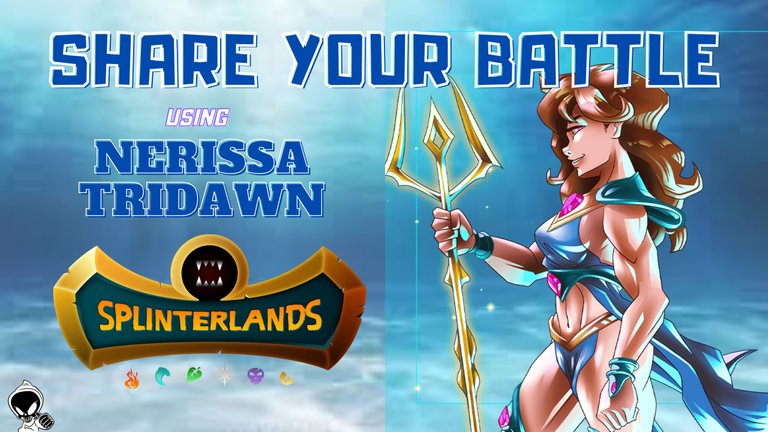 Opa pessoal,
Vou compartilhar com vocês uma batalha que usei NERISSA TRIDAWN para entrar no
Weekly Challenge - SHARE YOUR BATTLE

CARD TEMA: NERISSA TRIDAWN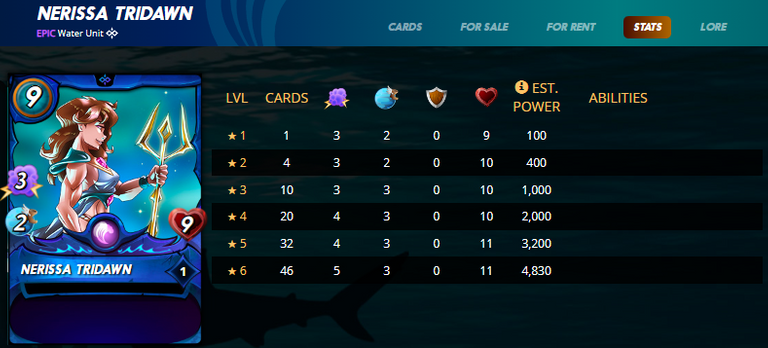 Minha opinião sobre NERISSA TRIDAWN
NERISSA TRIDAWN é um monstro muito forte e resistente. Tem alto poder de ataque mágico e vida acima da média, consegue ser muito eficiente nas ligas menores. Não possui habilidade nem em seus maiores niveis, por isso seu uso se limita a seu ataque e defesa.
Eu tenho a carta NERISSA TRIDAWN?
Sim, eu tenho NERISSA TRIDAWN no level 1. Não é um monstro que pode agregar em seus maiores niveis, pelo menos na liga prata, a liga atual que eu jogo, junto com Alric, é suficiente para dar ótimos resultados.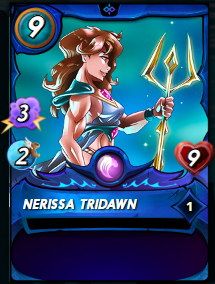 ------ REGRAS DA BATALHA ------
MANA CAP
Fog of War: Monstros perdem as habilidades Sneak e Snipe.
Holy Protection: Todos os Monstros possuem a habilidade Escudo Divino.

------ ELEMENTO ESCOLHIDO ------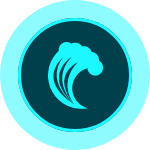 ------ INVOCADOR ------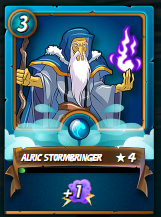 Invocador ALUGADO com custo de 12.804 DEC/dia

------ MONSTROS E POSIÇÃO ------
| | | | | | |
| --- | --- | --- | --- | --- | --- |
| 1ª POSIÇÃO | 2ª POSIÇÃO | 3ª POSIÇÃO | 4ª POSIÇÃO | 5ª POSIÇÃO | 6ª POSIÇÃO |

------- DETALHES DA ESTRATÉGIA ------
1ª POSIÇÃO: CRUEL SETHROPOD é um tanque de custo baixo que tem boa armadura e pode segurar alguns ataques corpo a corpo.
2ª POSIÇÃO: TORRENT FIEND monstro de custo zero de MANA, e serve para que o inimigo desperdice um ataque.
3ª POSIÇÃO: CREEPING OOZE reduzirá a velocidade dos inimigos fazendo meus monstros atacar primeiro.
4ª POSIÇÃO: RULER OF THE SEAS monstro lendário com habilidade de explosão, vai ser ótimo com o buff de ataque do invocador.
5ª POSIÇÃO: ICE PIXIE custo baixo de MANA e seu ataque mágico buffado.
6ª POSIÇÃO: NERISSA TRIDAWN o monstro do desafio semanal. Seu ataque vai ficar muito violento, e está despreocupado em receber ataques estando na última posição.

------ BATALHA ------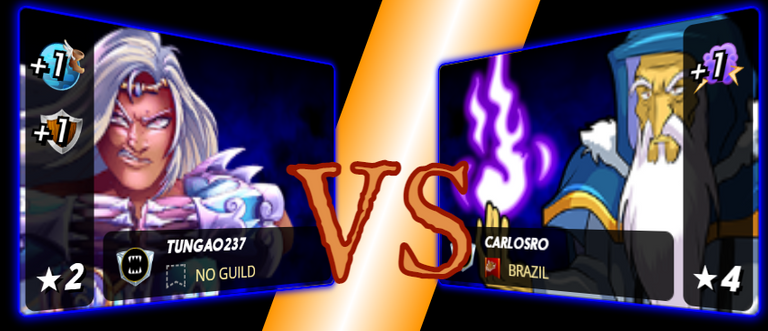 👆 CLIQUE NA IMAGEM PARA VER A BATALHA 👆
Minha estratégia foi uma aposta nos ataques mágicos, aproveitando a explosão de RULER OF THE SEAS para desbloquear o Holy Protection, e também manter NERISSA intacta para o possivel fim da batalha com vida alta e seu ótimo ataque. Meu oponente escolheu ter velocidade e tentar surpreender focando nos monstros de menor vida, além de curar seu ótimo tanque.
👆1º Rodada: O tanque inimigo consegue suportar muitos ataques mágicos, mas foi retirada sua proteção, e o alto ataque de NERISSA vai ser essencial para conseguir furar esse bloqueio.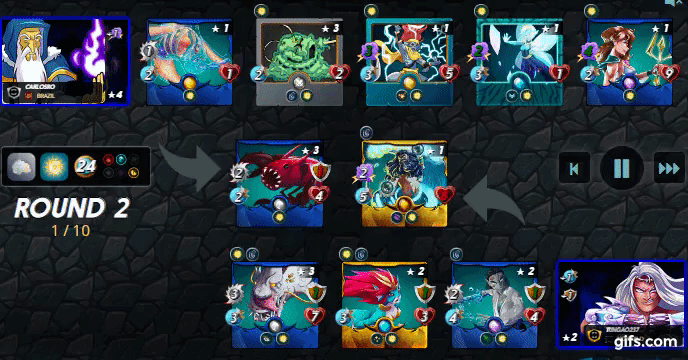 👆2º Rodada: TORRENT FIEND foi essencial para disperdiçar um ataque inimigo, e agora consigo dar dano considerável ao tanque inimigo, fazendo o segundo monstro sofrer com a explosão. A cura foi importante para o time inimigo.
👆3º e 4º Rodada: Nessas duas rodadas podemos observar a força de ataque de meu time, foi essencial para destruir o tanque inimigo, já que tinha redução de magia e cura.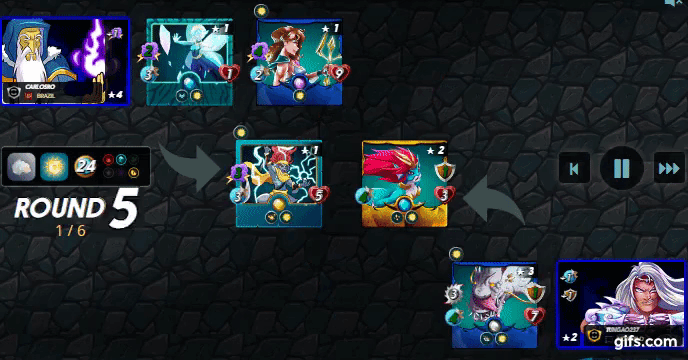 👆5º e 6º Rodada: Sem o tanque o time inimigo ficou muito fragilizado, e meus ataques mágicos poderosos exterminou os alvos, me coroando com a vitória.


------ CONSIDERAÇÕES FINAIS ------
Minha estratégia nesta batalha foi muito boa e consegui com maestria não dar chances ao meu oponente. Mesmo com um time muito forte com um tanque que quase me deu problema, meu time conseguiu ser superior.
NERISSA TRIDAWN foi muito importante nesta batalha, pois seu ataque alto bufado com o do invocador, fez a diferença para passar pelo tanque inimigo, e conquistarmos essa vitória.
Eu gosto de usar NERISSA TRIDAWN, mas como seu custo de MANA é alto, seu uso fica limitada a batalhas com alto valor de MANA.
♥️ Obrigado por ler ♥️

Let's go on this adventure together?
Enter the Game Here: Splinterlands
Follow me on Social Media
Twiter
Instagram
Facebook

---
---