Weekly Challenge (SHARE YOUR BATTLE) - RIVER NYMPH [ENG/PT]

---ENGLISH VERSION---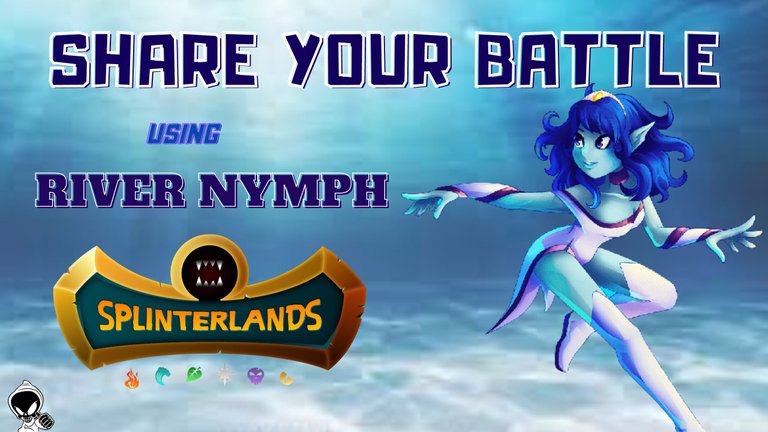 Hi people,
Will share with you a battle that I used RIVER NYMPH to enter the
Weekly Challenge - SHARE YOUR BATTLE

CARD THEME: RIVER NYMPH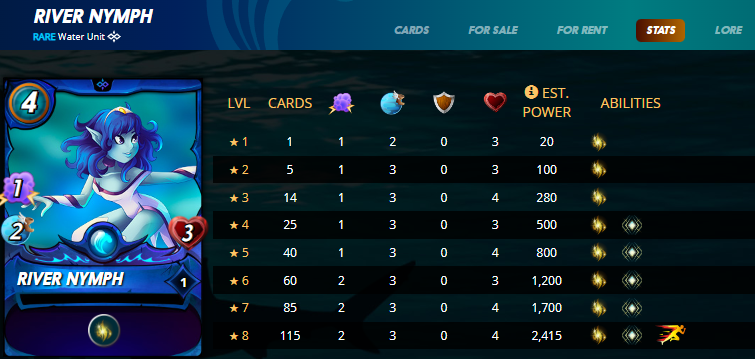 My opinion about RIVER NYMPH
RIVER NYMPH it is a very important monster to use as a strategy in battle when the tank needs to get rid of negative effects, more precisely with the Poison Debuff. I believe that it is essential for you to have this monster in your deck, as its use is rewarding and will serve as a perfect support for your front line.
Do I have card RIVER NYMPH?
Yes, I have RIVER NYMPH at level 1. In the league I play in Bronze, he is very useful even at his lowest level, because his skill is more important than his stats. At higher levels, you gain very good skills that I would certainly evolve if I had the conditions.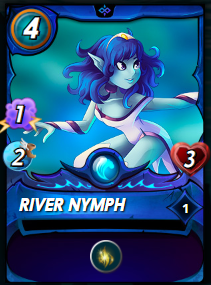 ------ RULES BATTLE------
| | MANA CAP |
| --- | --- |
| | Noxious Fumes: All Monsters start the battle Poisoned. |

------ CHOSEN ELEMENT ------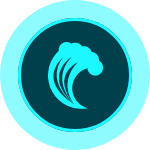 ------ SUMMONER ------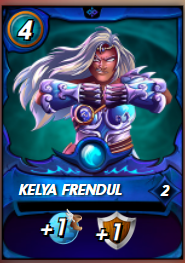 ------ MONSTERS AND POSITION ------
| | | | | |
| --- | --- | --- | --- | --- |
| 1ª POSITION | 2ª POSITION | 3ª POSITION | 4ª POSITION | 5ª POSITION |

------- STRATEGY DETAILS ------
1ª POSITION: SEA MONSTER it will be my tank with healing ability, it will benefit from cleanse from RIVER NYMPH making it inhibit the poison rule of this battle.
2ª POSITION: CREEPING OOZE it will slow down enemies and can make my monsters attack first.
3ª POSITION: DJINN OSHANNUS a fast magic attack monster with a high health to withstand poison damage.
4ª POSITION: RIVER NYMPH the star of the week, who will be very important in this battle.
5ª POSITION: TORRENT FIEND 0 mana cost monster that can delay any SNEAK attack in the first round.

------ BATTLE ------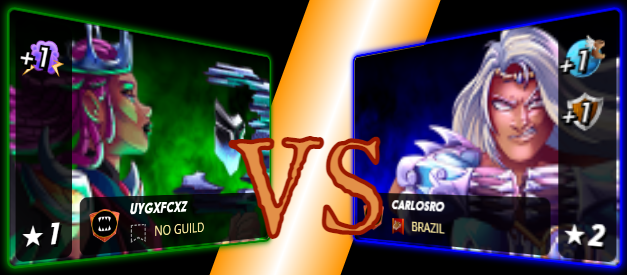 👆CLICK ON THE IMAGE TO SEE THE BATTLE 👆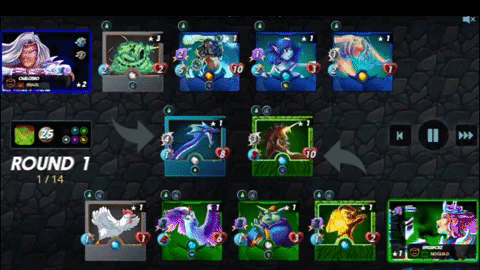 👆 My opponent chose strategy with magic monsters. with a fast tank and high health, which would benefit from healing, but despite this, the poison can affect and cause a lot of damage.
👆1º Round: The enemy tank manages to defend most of my magic attacks because it reduces the magic defending, but my tank deals a lot of damage even healing its life is exposed.
👆2º round: Poison punishes most on the battlefield, only my tank doesn't suffer from -2 damage. But my enemy's speed makes him attack first and kills my tank. Even so now DJINN OSHANNUS becomes the tank and gains CLEANSE from RIVER NYMPH making him immune to poison effects.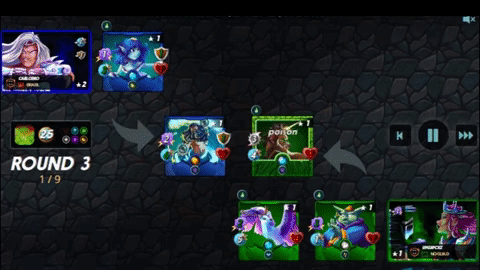 👆3º round: More damage to enemies. With DJINN's high speed, the enemy tank cannot hit him.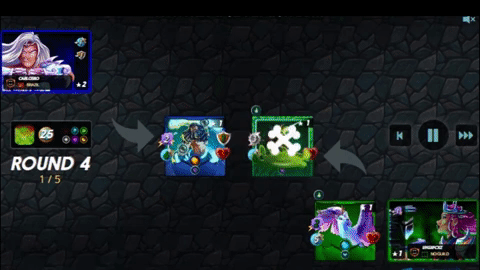 👆4º round: Poison is merciless to enemies and kills one, leaving only the two tanks, as DJINN does not suffer from poison, it withstands the attack with its armor.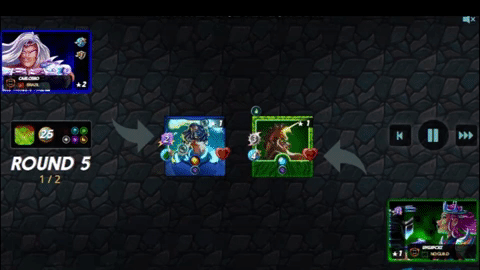 👆5º round: The enemy didn't stand a chance and suffocated to death with the lethal poison.


------ FINAL CONSIDERATIONS ------
My strategy was perfect, and I managed to use the battle rule with the poison in my favor, not receiving damage and managing to survive longer, until the enemy was eliminated, not supporting the poisoning each round.
RIVER NYMPH is a very useful monster that can be an essential support to be used in battles that have debuffs like this battle I shared.

♥️ Thanks for reading ♥️


---VERSÃO PORTUGUÊS BRASIL---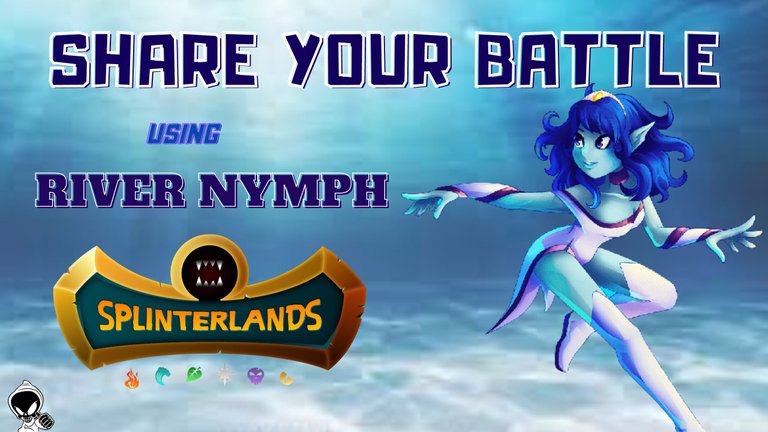 Oi, gente,
Vou compartilhar com vocês uma batalha que usei RIO NYMPH para entrar no
Weekly Challenge - SHARE YOUR BATTLE

CARD TEMA: RIVER NYMPH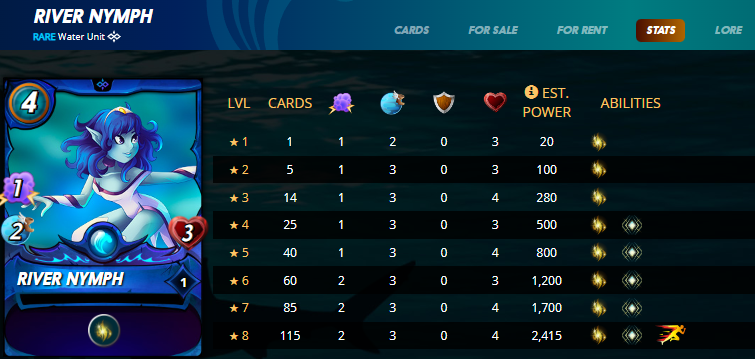 Minha opinião sobre RIVER NYMPH
RIVER NYMPH é um monstro muito importante para usar como estratégia em batalha quando o tanque precisa se livrar de efeitos negativos, mais precisamente com o Debuff de veneno. Acredito que seja essencial você ter esse monstro em seu deck, pois seu uso é recompensador e servirá como um perfeito suporte para sua linha de frente.
Eu tenho a carta RIVER NYMPH?
Sim, eu tenho RIVER NYMPH no level 1. Na liga que jogo a Bronze ele é bem útil mesmo no seu menor nivel, porque a sua habilidade é mais importante que seus status. Nos niveis maiores ganha habilidades muito boas que com certeza se eu tivesse condições evoluiria.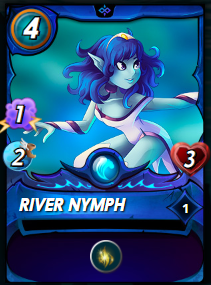 ------ REGRAS DA BATALHA ------
| | MANA CAP |
| --- | --- |
| | Noxious Fumes: Todos os Monstros começam a batalha Envenenados. |

------ ELEMENTO ESCOLHIDO ------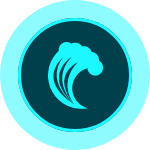 ------ INVOCADOR ------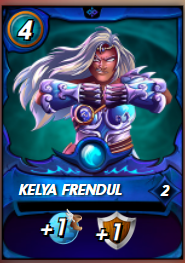 ------ MONSTROS E POSIÇÃO ------
| | | | | |
| --- | --- | --- | --- | --- |
| 1ª POSIÇÃO | 2ª POSIÇÃO | 3ª POSIÇÃO | 4ª POSIÇÃO | 5ª POSIÇÃO |

------- DETALHES DA ESTRATÉGIA ------
1ª POSIÇÃO: SEA MONSTER será meu tanque com habilidade de curar, vai se beneficiar com cleanse de RIVER NYMPH fazendo inibir a regra de veneno desta batalha.
2ª POSIÇÃO: CREEPING OOZE vai diminuir a velocidade dos inimigos podendo fazer meus monstros atacar primeiro.
3ª POSIÇÃO: DJINN OSHANNUS um rápido monstro de ataque mágico e com uma vida elevada para suportar o dano de veneno.
4ª POSIÇÃO: RIVER NYMPH a estrela da semana, que vai ser muito importante nesta batalha.
5ª POSIÇÃO: TORRENT FIEND monstro de custo 0 mana que pode atrasar algum ataque SNEAK na primeira rodada.

------ BATALHA ------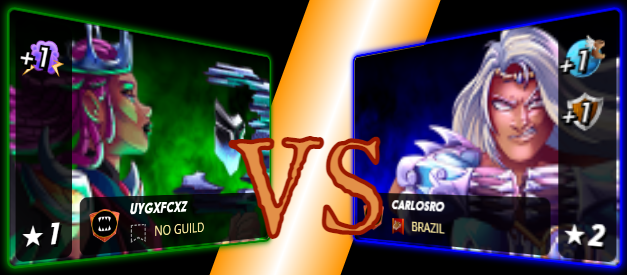 👆 CLIQUE NA IMAGEM PARA VER A BATALHA 👆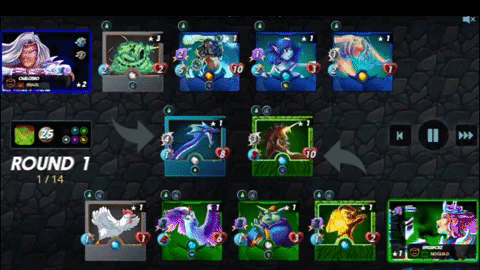 👆 Meu oponente escolheu a estratégia com monstros mágicos, com um tanque rápido e com vida alta, que se beneficiaria com a cura, mas apesar disso, o veneno podem afetar e causar muito prejuizo.
👆1º Rodada: O tanque inimigo consegue defender a maioria de meus ataques mágicos porque reduz a magia defendendo, mas meu tanque da muito dano mesmo o curando a sua vida fica exposta.
👆2º Rodada: O veneno castiga a maioria no campo de batalha, apenas meu tanque não sofre com -2 de dano. Mas a velocidade do meu inimigo faz o atacar primeiro e mata meu tanque. Mesmo assim agora DJINN OSHANNUS se torna o tanque e ganha CLEANSE de RIVER NYMPH o tornando imune aos efeito do veneno.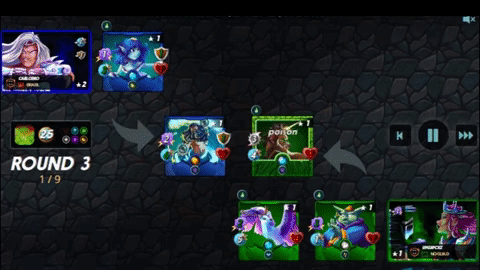 👆3º Rodada: Mais dano aos inimigos. Com a alta velocidade de DJINN o tanque inimigo não consegue acerta-lo.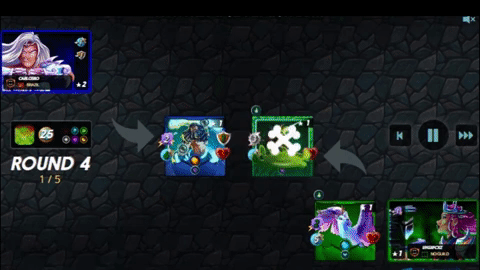 👆4º Rodada: O veneno é impiedoso com os inimigos e mata um, deixando apenas os dois tanques, como DJINN não sofre com veneno, suporta o ataque com sua armadura.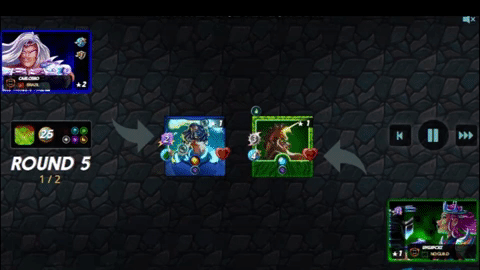 👆5º Rodada: O inimigo não teve chance e morreu sufocado com o veneno letal.


------ CONSIDERAÇÕES FINAIS ------
Minha estratégia foi perfeita, e consegui usar da regra da batalha com o veneno a meu favor, não recebendo dano e conseguindo sobreviver mais tempo, até que o inimigo fosse eliminado não suportando o envenenamento a cada rodada.
RIVER NYMPH é um monstro muito útil e que pode ser um suporte essencial para ser usado nas batalhas que tem debuffs como esta batalha que compartilhei.

♥️ Obrigado por ler ♥️

Let's go on this adventure together?
Enter the Game Here: Splinterlands
Follow me on Social Media
Twiter
Instagram
Facebook

---
---