Cryptocurrency Security
I know the feeling of having to lose your money whether handy, in the bank, or as a cryptocurrency, as we have here and it is not a funny one.
I don't how these guys do it but it It is alarming the rate at which internet hackers gain access into a person's crypto wallet with just a snap of their fingers without feeling remorse about the person they are trying to drain his or her wallet.
Image Source
The gradual growth and acceptance of cryptocurrency, has kept all hands on the deck whether ignorant or learned who are interested in having a source of income now or in the future but unfortunately, these hackers have found ways of draining people of their life-saving money without a sweat.
They illegally access one wallet, leaving the person penniless and drained, while others feel discouraged to continue few others will brace up after they lose and continue, I don't know what I would do if I was the one but it is devastating to lose your hard-earned money to people who did not know how you worked your ass out to get them and have them saved for future purposes.
And that is why we should be very conscious and cautious of how we save our keys to avoid these hackers from having access to our money and they end up seeing it as free money.
I may be new here but there are other platforms I joined that gave me an oversight of how to save and protect my keys to avoid some hackers from gaining access because I have been in that shoes once but hopefully, I was fast enough to realize the mess before it got out of hands.
There are just a few things I do to secure my cryptocurrency wallet or perhaps ways I secure my cryptocurrencies even though these ways may not be the best since these people could be anyone but it is good to do something and secure it as no one is yet perfect and these can happen to anyone. At least trying to keep them safe and secure is better than not trying at all.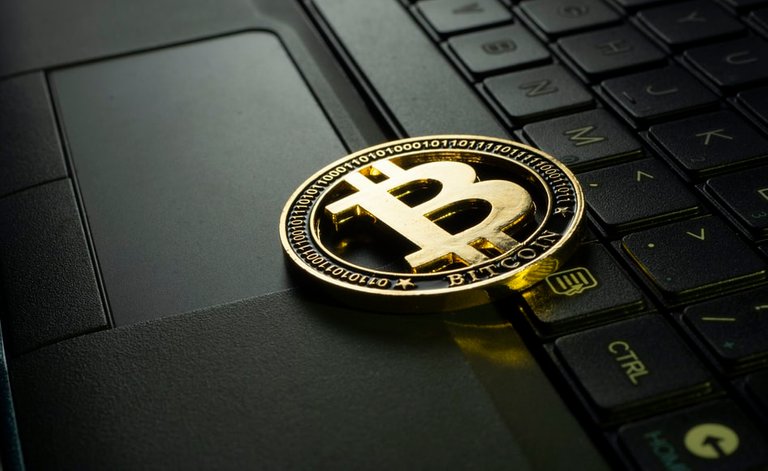 Image Source
Strong Password
I think this has become a rule in every good site, we are always asked to form a strong password for ourselves and as such, my passwords are always mixed with alphabets, numbers, signs, or special characters and the rest form a strong password for myself and that is the best way to have a strong password for oneself.
Be Spontaneous
I know getting a strong password that we can remember can be hard and difficult most times, so many of us tend to see ourselves using our names, surnames, family names, and the rest to create a password for ourselves which is very wrong. It can be easily fetched out by anyone, it can be easily guessed.
I never use my name or surname to create a password for myself, be spontaneous about your passwords., use names that can never be guessed by anyone no matter how they try to do that.
Write Down In A Journal
Many of us tend to save our passwords on our phone or screenshot it as a photo but this is wrong, we don't know and can't tell who these hackers can be because it is not written on the phase.
So the best way to secure your seed phrase, or passwords is to get a journal, just for your passwords or seed phrase alone and away from the eyes of people. Write them down and keep them in a safe place. Having your passwords on your phone is only going to be leaked as we all know the world is revolving so, anything can happen. To be in a safe place, keep your passwords away from your phone and away from the public eyes.
Double-check sites
I remember a few months ago in the other platform I run, how I clicked a link that required my passwords, I wrote down my passwords and that was the end of the story. I never knew the link was a scam link to gain direct access into my wallet but luckily, I was saved from them as I did not insert my wallet key but my posting keys.
Although I was muted and blocked out of the site by the handlers of the site and I could not gain access into my frontier because the hacker had access to my account but thankful enough, the hacker did not have access to my wallet because I did not put in my wallet keys but my posting keys.
I knew the trauma I faced, to be blocked out of my account so, I must check and cross-check every site that requires my password before inserting them.
These are the few ways I secure my cryptocurrency to avoid hackers
Thank you for visiting my blog.
---
---