Mi presentación en hive: 😊 compartiendoles un poco acerca de mi vida. ✨ / My presentation in hive: 😊 sharing with you a little bit about my life.✨(ES/EN)
Hola amigos de hive, me presento, soy Carla Sarahy González, en esta presentación les hablaré un poco acerca de mí, de quien soy, mis gustos y mis pasatiempos. Espero que podamos crear una linda amistad.Tengo 25 años de edad, soy venezolana de nacimiento y de corazón, me encanta mi país y sus paisajes los amo. Me gusta la música suave, clásica si es posible, el baile, como el ballet, el contemporáneo y el tango, los amo, amo bailar. ¡La naturaleza me encanta!
Hello friends of hive, I introduce myself, I am Carla Sarahy Gonzalez, in this presentation I will tell you a little about myself, who I am, my tastes and my hobbies. I hope we can create a nice friendship. I am 25 years old, I am Venezuelan by birth and at heart, I love my country and its landscapes I love them.
I like soft music, classical if possible, dancing, like ballet, contemporary and tango, I love them, I love to dance, I love nature!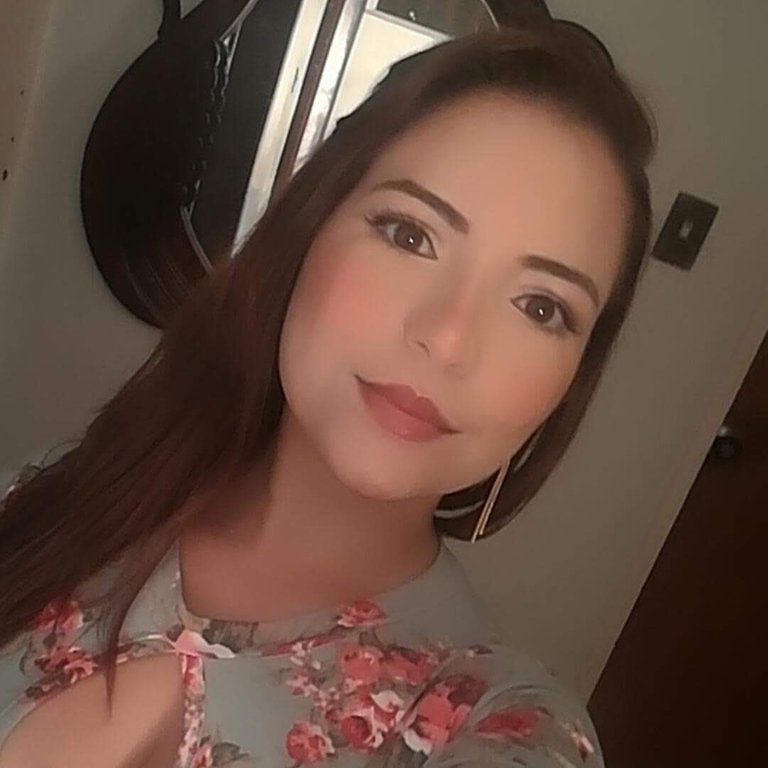 Me he criado en una casa grande, en la cual hay un jardín grande y maravilloso con una naturaleza increíble, en el que amo estar; ya sea sembrando plantas o arreglando las plantas, podándolas, y/o leyendo un libro o tomando té. Siento que él te da vida ya que es algo completamente natural. Casi todas las plantas del jardín son medicinales y me encanta la medicina natural. Mi abuelo fue médico cirujano especializado en la rama de medicina tradicional china, naturópata, aprendí mucho de él y me encanta ese estilo de vida, con mi abuelo vi muchos testimonios de personas sanando. De hecho trabajé con mi abuelo mucho tiempo. Y es que ¿Qué abuelo no consiente a sus nietos? De mi abuelo aprendí mucho.
I have grown up in a big house, in which there is a big and wonderful garden with incredible nature, in which I love to be; either planting plants or arranging the plants, pruning them, and/or reading a book or drinking tea. I feel that it gives you life as it is completely natural. Almost all the plants in the garden are medicinal and I love natural medicine. My grandfather was a surgeon doctor specialized in the branch of traditional Chinese medicine, naturopath, I learned a lot from him and I love that lifestyle, with my grandfather I saw many testimonies of people healing. In fact I worked with my grandfather for a long time. And what grandfather does not spoil his grandchildren? I learned a lot from my grandfather.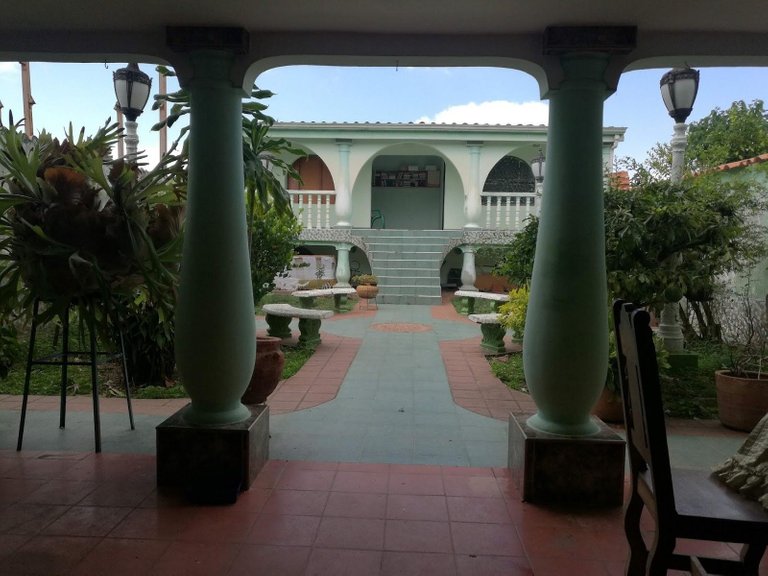 🌼Mi hermoso jardín / 🌼my garden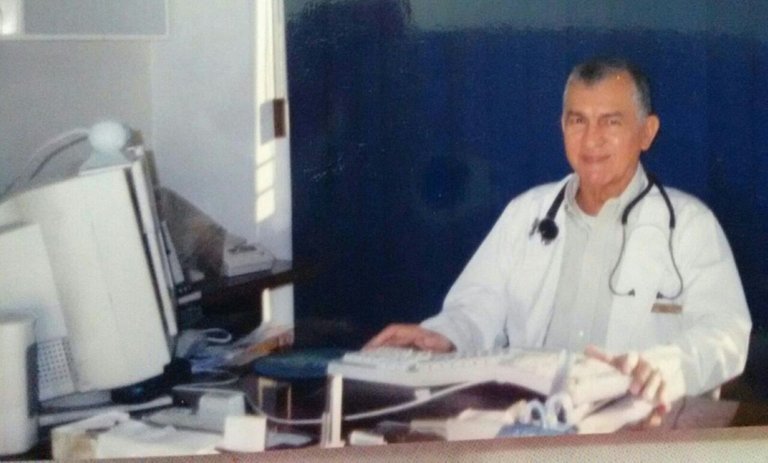 Mi abuelo ❤️/ My grandfather ❤️
Amo ayudar a las personas, que sientan que no están solas, que sientan que son capaces de lograr todos sus sueños y sus metas, sepan y entiendan su valor en esta vida, que se lo crean, ¡Que son valiosas y maravillosas! y somos afortunados porque tenemos la dicha de vivir. Considero que ese es mi propósito de vida, ayudar a sanar a las personas, tengo el grandioso don de escuchar, oír a las personas y que las personas se abran conmigo y yo poder ayudarlas dándole consejos y apoyándolas emocionalmente, me da satisfacción ver que las personas que me rodean sean exitosas y logren todos sus sueños y sus metas y encuentre su propósito de vida.
I love helping people to feel that they are not alone, to feel that they are capable of achieving all their dreams and goals, to know and understand their value in this life, to believe it, that they are valuable and wonderful! and we are lucky because we have the joy of living. I consider that this is my purpose in life, to help people heal, I have the great gift of listening, hearing people and that people open up with me and I can help them by giving them advice and supporting them emotionally, it gives me satisfaction to see that people around me are successful and achieve all their dreams and goals and find their purpose in life.
He estudiado y leído mucho, y siempre sigo estudiando, soy aspirante a la escuela de ciencias de la salud. Considero que soy excelente en lo que hago porque siempre me enfoco, y si hago algo es porque me gusta y me gusta hacer las cosas bien. Esta es una organización que estamos formando llamada, las 7 claves del éxito. Dictamos cursos y ayudamos a las personas a que encuentren su propósito.
I have studied and read a lot, and I always keep on studying, I am an applicant to the school of health sciences. I consider that I am excellent in what I do because I always focus, and if I do something it is because I like it and I like to do things well. This is an organization we are forming called Venezuela Excellent People and we have another one called, the 7 keys to success. We give courses and help people find their purpose.
Soy madre soltera de una niña de 4 años; su nombre es Dianna Valentina, es una niña super hermosa, encantadora, muy inteligente. Ella es la alegría del hogar, es mi motor, la que me impulsa a seguir adelante y me llena, ella la dueña de mi corazón, es mi mundo, es super alegre carismática y siempre a donde llega ella es la luz y alegra del lugar. A ella le encantan los animales y la naturaleza como a mi; ella es feliz en el jardín, con el perro, con la gata, con la lora y con los conejos ¡Ama a sus mascotas!
I am a single mother of a 4 year old girl; her name is Dianna Valentina, she is a super beautiful, charming, very intelligent girl. She is the joy of home, she is my engine, the one that drives me forward and fills me up, she is the owner of my heart, she is my world, she is super cheerful, charismatic and always where she arrives she is the light and brightens the place. She loves animals and nature as much as I do; she is happy in the garden, with the dog, the cat, the parrot and the rabbits. She loves her pets!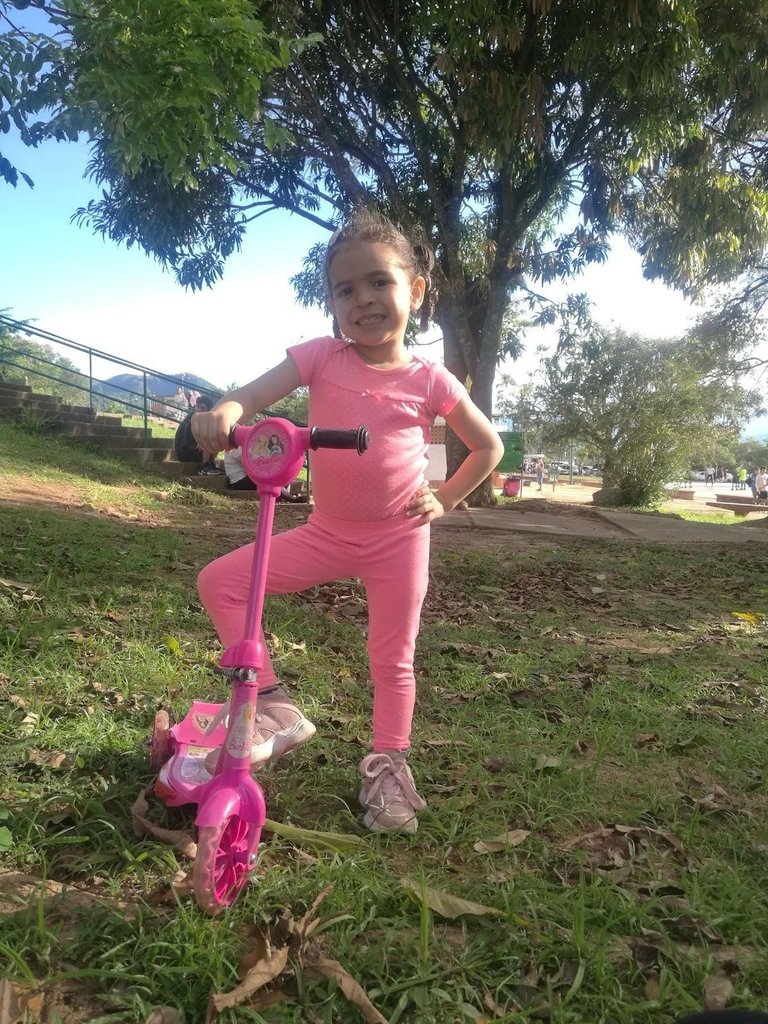 💕Mi hija Dianna Valentina👩‍👧💖 / 💕Mi hija Dianna Valentina👩‍👧💖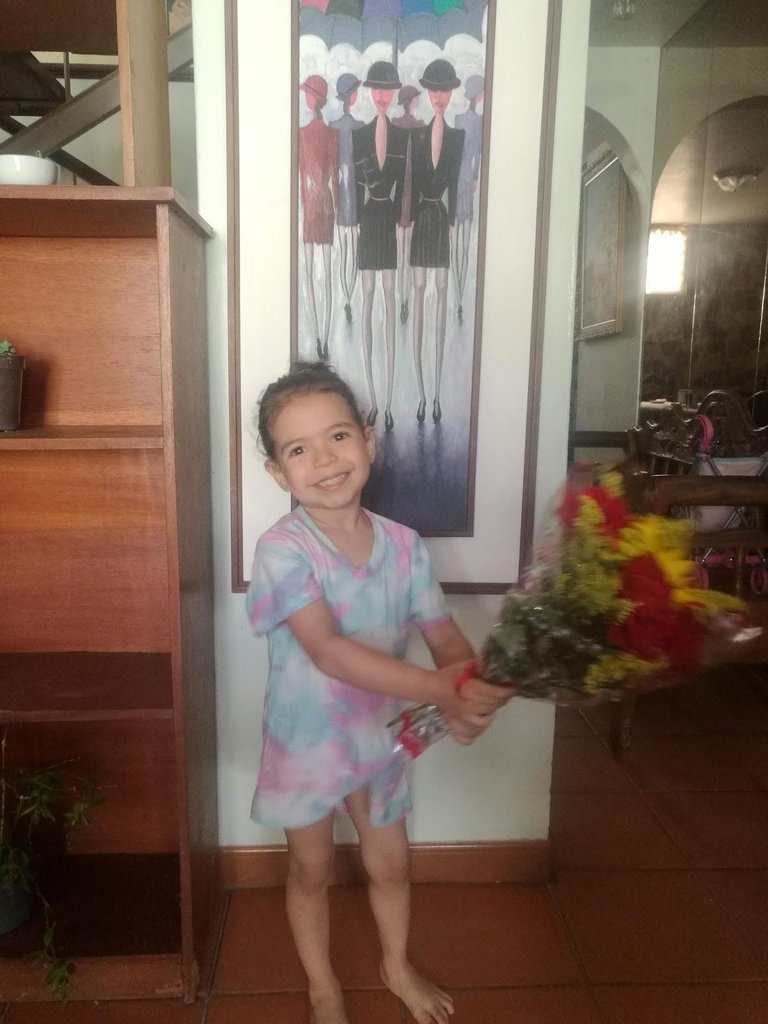 La coneja se llama potata ya está en la finca ha tenido muchos hijos, es la más consentida de los conejos, es muy familiar y social. Ahora vamos con Arnito, él se llama Arnold, pero nos gusta decirle Arnito. Es un cocker inglés, él es un perro muy alegre y carismático, es muy muy amoroso jaja hasta el punto de ser meloso. Él nació el 14 de febrero, el día en el que se celebra el día de los enamorados aquí en Venezuela. Arnito es un perro muy consentido es muy protector, cuida mucho de Dianna, ellos son muy amigos, desde que Dianna estaba en mi vientre, él se acostaba y colocaba su cabeza en mi vientre y yo sentía cuando Dianna se rodaba hacia donde estaba el, ya ahora está más grande y tiene 6 años.
The rabbit's name is Potata, she is already on the farm, she has had many offspring, she is the most spoiled of the rabbits, she is very familiar and social. Now we go with Arnito, his name is Arnold, but we like to call him Arnito. He is an English cocker, he is a very happy and charismatic dog, he is very very loving haha to the point of being mellow. He was born on February 14th, the day we celebrate Valentine's Day here in Venezuela. Arnito is a very spoiled dog, he is very protective, he takes good care of Dianna, they are very good friends, since Dianna was in my belly, he would lay down and put his head on my belly and I would feel when Dianna would roll to where he was, now he is older and he is 6 years old.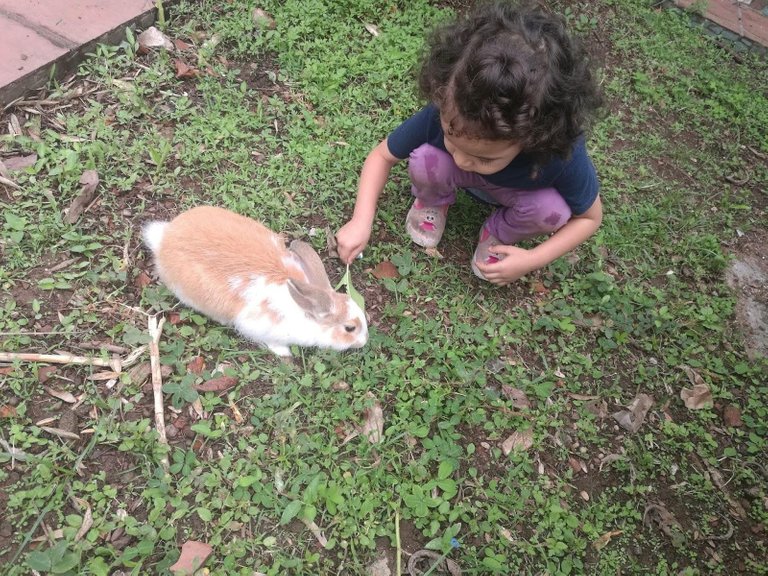 💕Mi hija Dianna con Potata💖 / 💕My daughter Dianna with Potata💖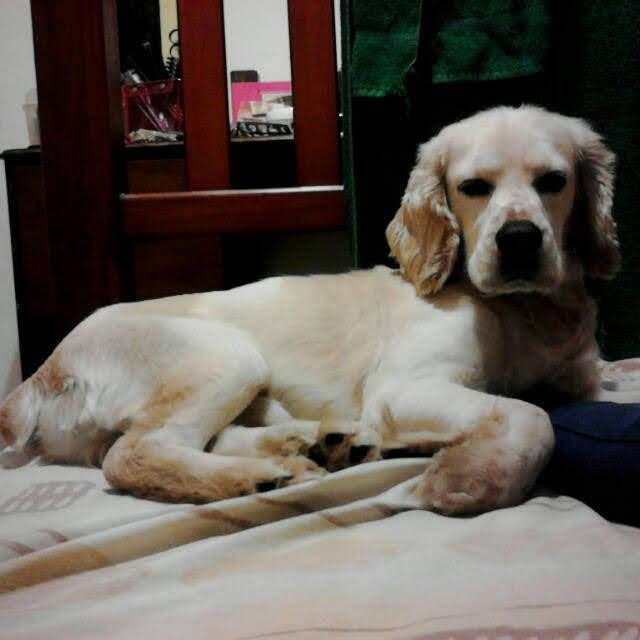 💖Arnold serio para la foto💖 / 💖Arnold serious for photo💖
Soy amante de la cocina, me encanta cocinar y en las reuniones familiares o las fiestas o días festivos, yo soy la que cocina ¡siempre! y siempre hago las meriendas de la casa, cuando le daba antojos a mi abuelo de comer algo yo le preparaba lo que quisiera comer. He hecho muchos cursos. Hice uno de repostería casera, repostería fría, y panadería industrial.
I love cooking, I love to cook and at family gatherings or parties or holidays, I'm the one who cooks, always! and I always make the snacks at home, when my grandfather was craving for something to eat I would prepare whatever he wanted to eat. I have taken many courses. I did one on home baking, cold baking, and industrial bakery.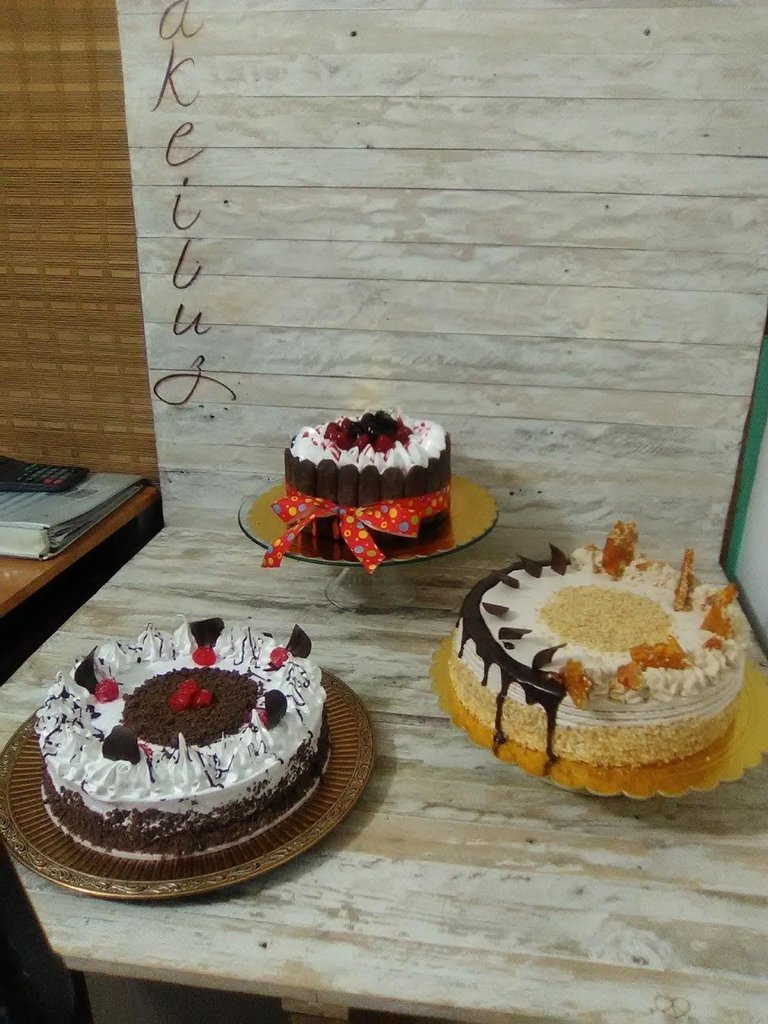 Una muestra de mi trabajo🍰 / A sample of my work🍰
Hago de todo un poco, me encanta la cocina, y me queda muy rica la comida, los enrollados de carne me quedan divinos, y las tortas, los ponquesitos, helado y las galletas para colocar los helados me quedan muy exquisitos, el pan, se hacer todo tipo de pan, galletas, postres, a toda mi familia le encantan y cada persona que prueba les encantan mis postres.
I do a little bit of everything, I love cooking, and my food is very tasty, the meat rolls are divine, and the cakes, the ponquesitos, ice cream and cookies to put the ice cream are very delicious, the bread, I can make all kinds of bread, cookies, desserts, my whole family loves them and every person who tries them loves my desserts.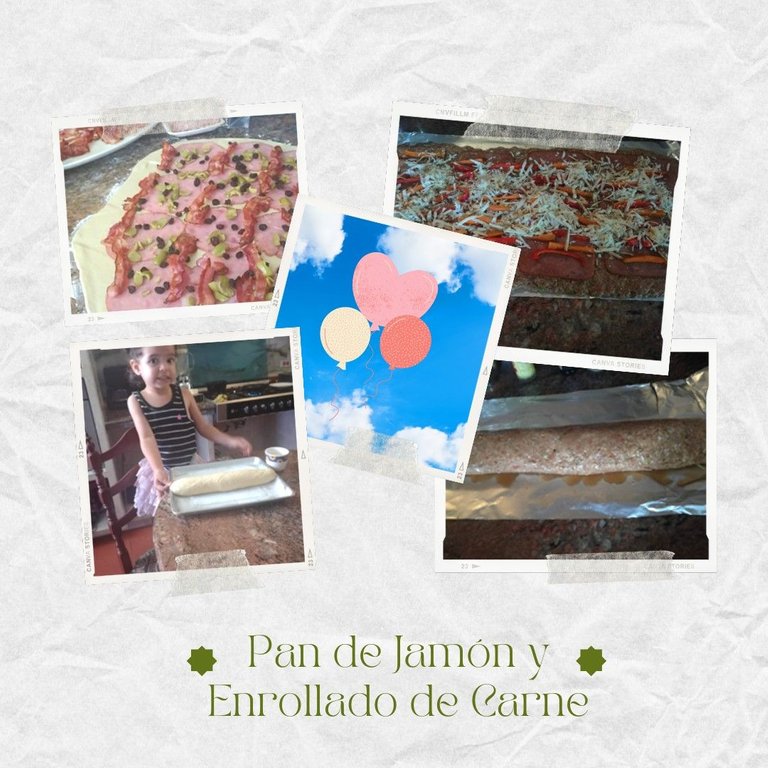 Esta fue mi presentación y estoy muy complacida de compartirles un poco acerca de mí, espero que nos podamos llevar muy bien y crear una linda amistad.
This was my presentation and I am very pleased to share with you a little bit about myself, I hope we can get along very well and create a nice friendship.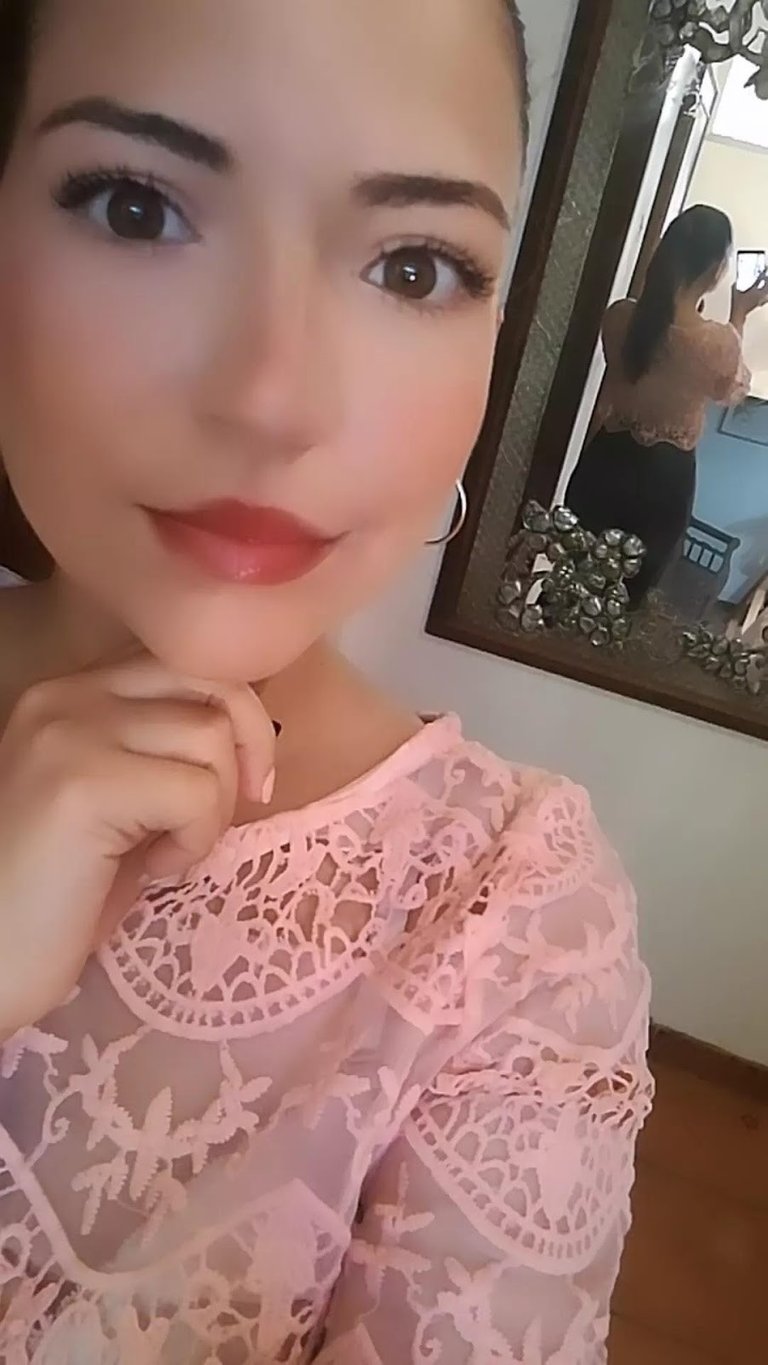 Gracias por leerme amigos, deseo que tengas mucho éxito y bendiciones.
Thanks for reading me friends, I wish you much success and blessings.
Todas las imagenes son de mi propiedad./ All images are my property.
Editadas con canva. / Edited with canva.
Traducción de Deepl.com / Translation by Deepl.com
---
---