Discovering the benefits of herbs [Eng/Esp]
Hello and greetings to all my people of hive, especially this beautiful community. I send you greetings, I hope you are very well in this beautiful day.
This time I want to talk about a medicinal plant known as chamomile and at home we have been using it and it is very good. I invite you to join me to learn a little more about it.
About a few weeks ago my husband had fallen ill with a very strong flu virus, and not even the teas that his mother and I prepared for him calmed him down. We had no choice but to take him to a hospital. There he was prescribed some medicines, he started taking them and together with the teas they began to have an effect. After a few days he was a little better, but he still felt fatigued and had some phlegm in his nostrils. In view of all this, my mother-in-law, as always, gave me a prescription for me to prepare it for her.
It was nothing more and nothing less than chamomile. She gave me instructions on how to prepare it for her. Without thinking about it, I did it since I was a little worried about my husband's health. I quickly prepared it for him as follows.
I put the water to heat and when it started to boil, I poured the chamomile.
Hola que tal un saludo a todo mi gente de hive en especial esta linda comunidad. Les envío un saludo, espero y se encuentren muy bien en este hermoso día.
En esta oportunidad les quiero hablar acerca de una planta medicinal conocida como manzanilla y que en casa la hemos estado usando y es muy buena. Les invito a que me acompañen a conocer un poco mas.
Hace aproximadamente algunas semanas mi esposo había enfermado de un virus gripal bastante fuerte, que ni los tés que le preparábamos su madre y yo le calmaban. No nos quedó de otra que llevarlo a un hospital. Allí le recetaron algunos medicamentos, empezó a tomarlos y junto con los té le fueron haciendo efecto. Luego de unos días ya estaba un poco mejor, sin embargo aun sentía fatiga y con algo de flema en las fosas nasales. En vista de todo esto, mi suegra como siempre me da una receta para que se la preparara.
Se trataba nada más y nada menos que de la manzanilla. Me dio las instrucciones de cómo debía preparársela. Sin pensarlo lo hago ya que me sentía un poco preocupada por la salud de mi esposo. Rápidamente se la preparo de la siguiente manera.
Coloqué el agua a calentar y ya cuando empezó a hervir, eché la manzanilla.
---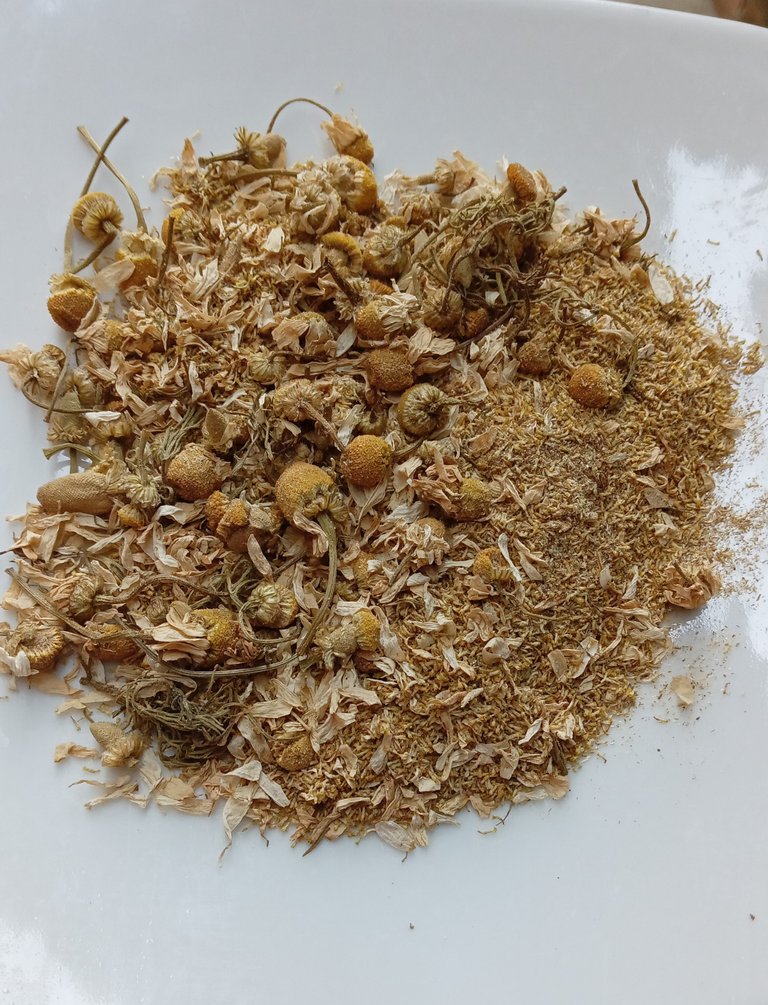 ---
I also added some rosemary leaves. After boiling, I removed it from the fire and let it rest for a few minutes.
Le agregué también un poco de hojas de Romero. Luego de haber hervido, la retiré del fuego y dejé reposar unos minutos.
---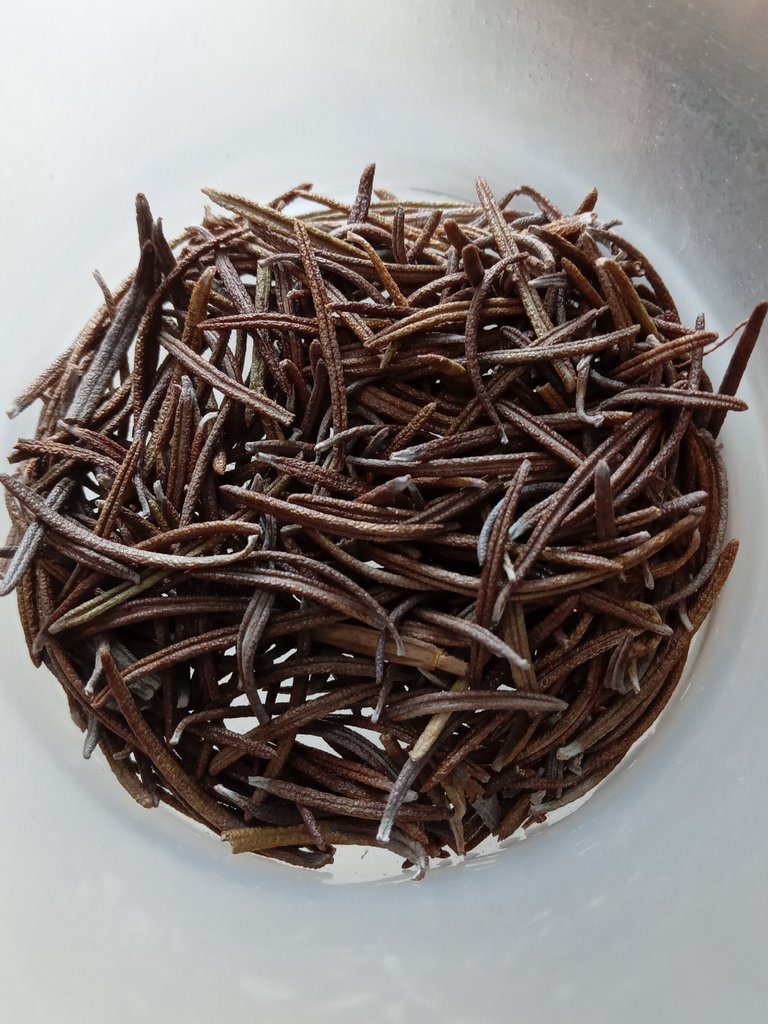 ---
Once the tea was ready, I prepared a hot cup for her to drink. It would help him to expel and loosen the phlegm from his lungs and nose. And it was indeed helping.
But that's not all, in the mornings when he got up he had to inhale, at least twice a day in the morning and at night and so he did and little by little he got better.
Una vez estando el té le preparé una taza calientita para que se la tomara. Este le ayudaría a expulsar y aflojar la flema de sus pulmones nariz. Y efectivamente le fue ayudando.
Pero eso no es todo, en las mañanas al levantarse debía hacer inhalación, por lo menos dos veces al dia en la mañana y en la noche y así lo hizo y poco a poco se fue mejorando.
---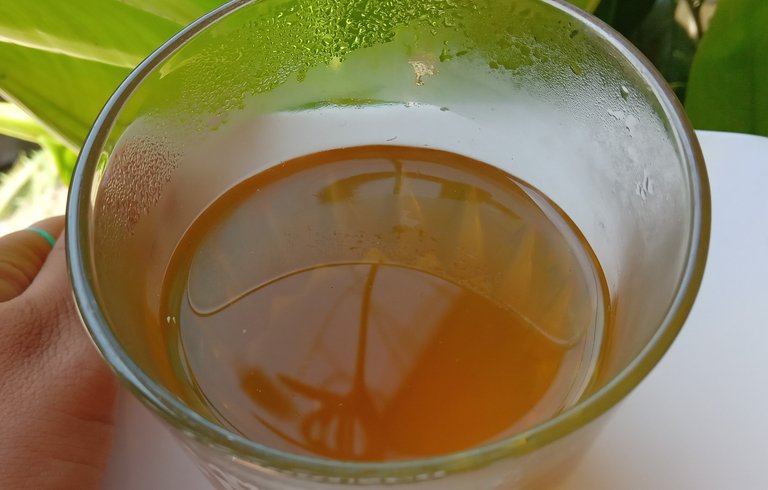 ---
After a few days, my husband had another relapse, but this time he began to have severe headaches. Of course, not all day long, but from time to time and when he got them, they were quite strong. At first he would take a pill with the chamomile tea and it would go away, but then he would get them again. So he decided not to take the medicine, so he was only taking the chamomile tea and putting on warm cloths that helped him to relax and feel more relieved.
So far I can tell you that the chamomile tea, along with the hinalations, have been part of his treatment and although he is better, he has not stopped taking it because not only the tea will help his health but it also helps him to relax and feel good.
Al pasar algunos días, mi esposo vuelve a tener otra recaída, pero esta vez empezó a presentar fuertes dolores de cabeza. Claro, no todo el día, pero si de vez en cuando y cuando le daban eran bastante fuertes. Al principio se tomaba una pastilla acompañada con el té de manzanilla y se le pasaba, pero luego le volvia a dar. Así que decidió no tomar el medicamento por lo que solo quedó tomando el té de manzanilla y colocándose pañitos tibios que lo ayudaban a relajarse y sentirse mas aliviado.
Hasta los momentos les puedo decir que el té de manzanilla, junto con las hinalaciones, han sido parte de su tratamiento y aunque está mejor, no ha dejado de tomárselo ya que no sólo el té le ayudará a su salud sino que también le ayuda a relajarse y sentirse bien.
---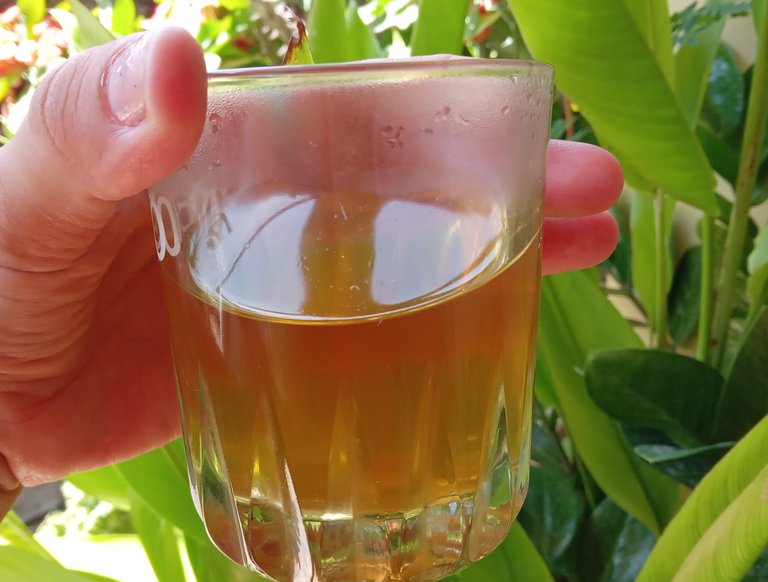 ---
I am not a tea lover, nor did I have much confidence in them because my mother did not trust in natural plants and I took her example. However, since I met my mother-in-law and we moved to the city of Maracay, being by her side has taught me that natural plants have their special touch and that if we take them with faith they will do their job.
She has a lot of confidence in plants, in fact her house is surrounded by many medicinal plants. Which is fine with me, but at the same time a little surprised because I had not met a person who knew as much about plants as my mother-in-law. And indeed friends this plant is highly recommended for the benefits it contains.
This has been all my dear friends, I hope you like it.
Thank you for visiting my blog. Greetings.
No soy amante a los té, tampoco les tenía mucha confianza porque mi madre no confiaba en las plantas naturales y yo tomé su ejemplo. Sin embargo, desde que conocí a mi suegra y nos mudamos a la ciudad de Maracay, estando a su lado me ha enseñado que las plantas naturales tiene su toque especial y que si la tomamos con fe hará su trabajo.
Ella le tiene mucha confianza a las plantas, de hecho su casa está rodeada con muchas plantas medicinales. Lo que me parece bien, pero a la vez un poco sorprendida porque no había conocido a una persona que conociera tanto de plantas como mi suegra. Y efectivamente amigos esta planta es muy recomendada por los beneficios que contiene.
Esto ha sido todo mis queridos amigos espero y les sea de su agrado.
Gracias por visitar mi blog. Saludos.
---
---