[ENG-ESP] I walked on the stones || My sons my motivation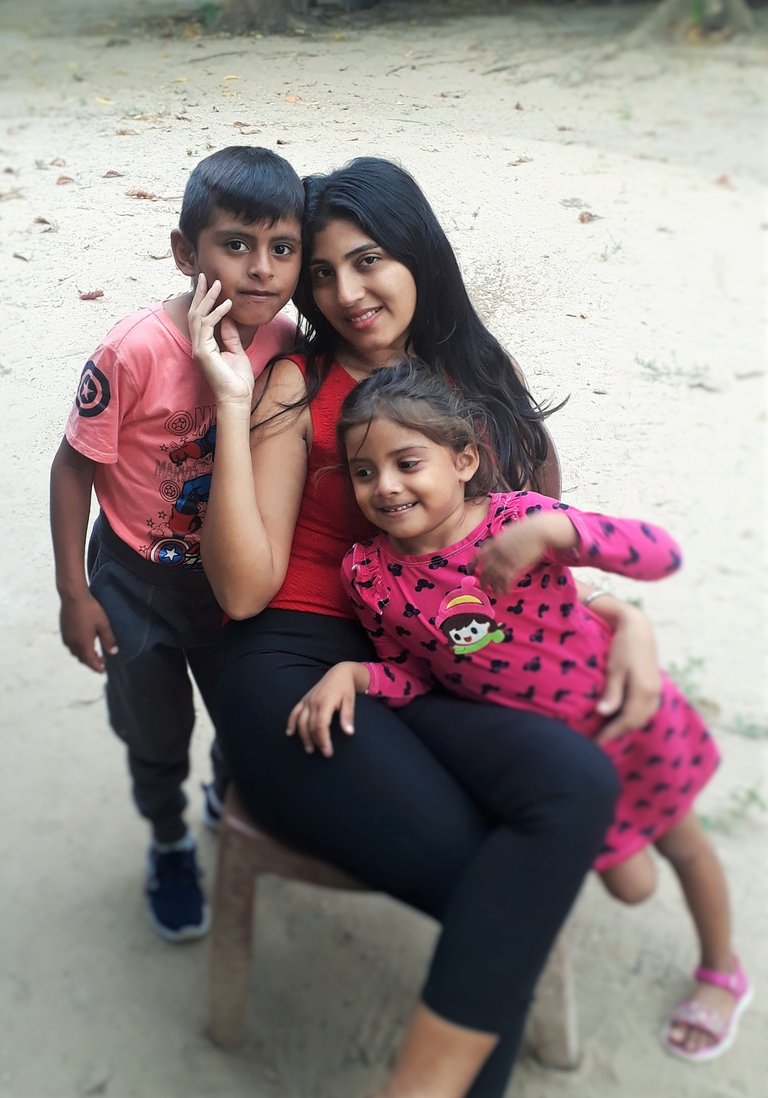 ---
Have you ever had a hard time raising your children alone? Being a mother is not an easy task but it is not impossible either.
Join me as I tell you my story.
¿Alguna vez se te ha hecho difícil sacar adelante a tus hijos sola? Ser madre no es una tarea fácil pero tampoco imposible.
Acompáñame a leer mi historia.

I got married very young to the father of my children, we lasted a few years, nine to be exact. As the months went by, things were not going well, but we stayed together. Eventually we made the decision that we should each go our own way.
From that moment my children and I started a new life, from my point of view I thought that being the head of this family was going to be easy, but it was not. However, little by little things were getting better, I had to find strength from where I had none. I remember that during the day I laughed so I wouldn't have to cry in front of them, but at night I could no longer hold back my tears, I would approach them and hug them with a lot of strength and love.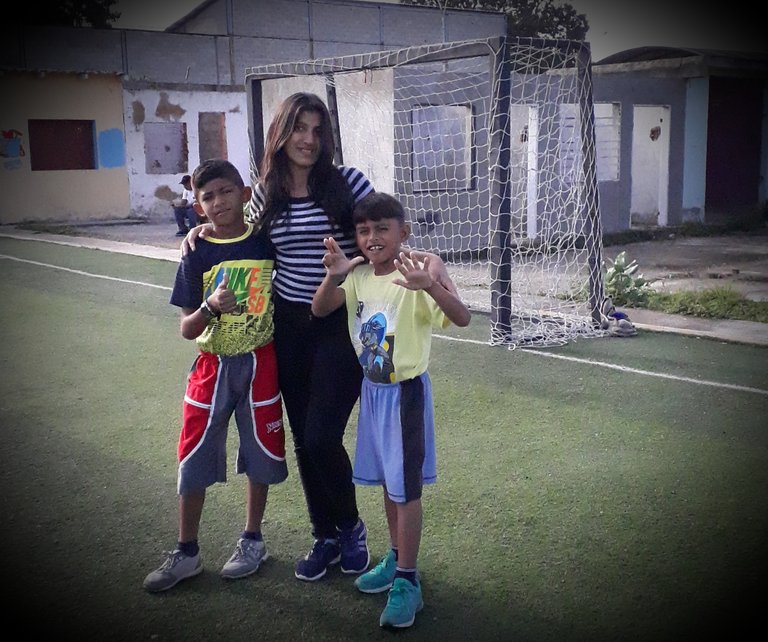 Me casé muy joven con el padre de mis hijos, duramos algunos años, nueve para ser exactos. Al transcurrir los meses las cosas ya no iban marchando bien, aun así seguimos juntos. Luego con el tiempo tomamos la decisión de que cada quien debía seguir por su camino.
Desde ese momento mis hijos y yo empezamos una nueva vida, desde mi punto de vista creí que ser la cabeza de esta familia iba ser fácil, pero no fue así. Sin embargo poco apoco las cosas fueron mejorando, me tocó sacar fuerzas de donde no tenía. Recuerdo que en el día reía para no tener que llorar delante de ellos, pero en las noches ya no podía sostener mis lágrimas, me acercaba a ellos y los abrazaba con mucha fuerza y amor.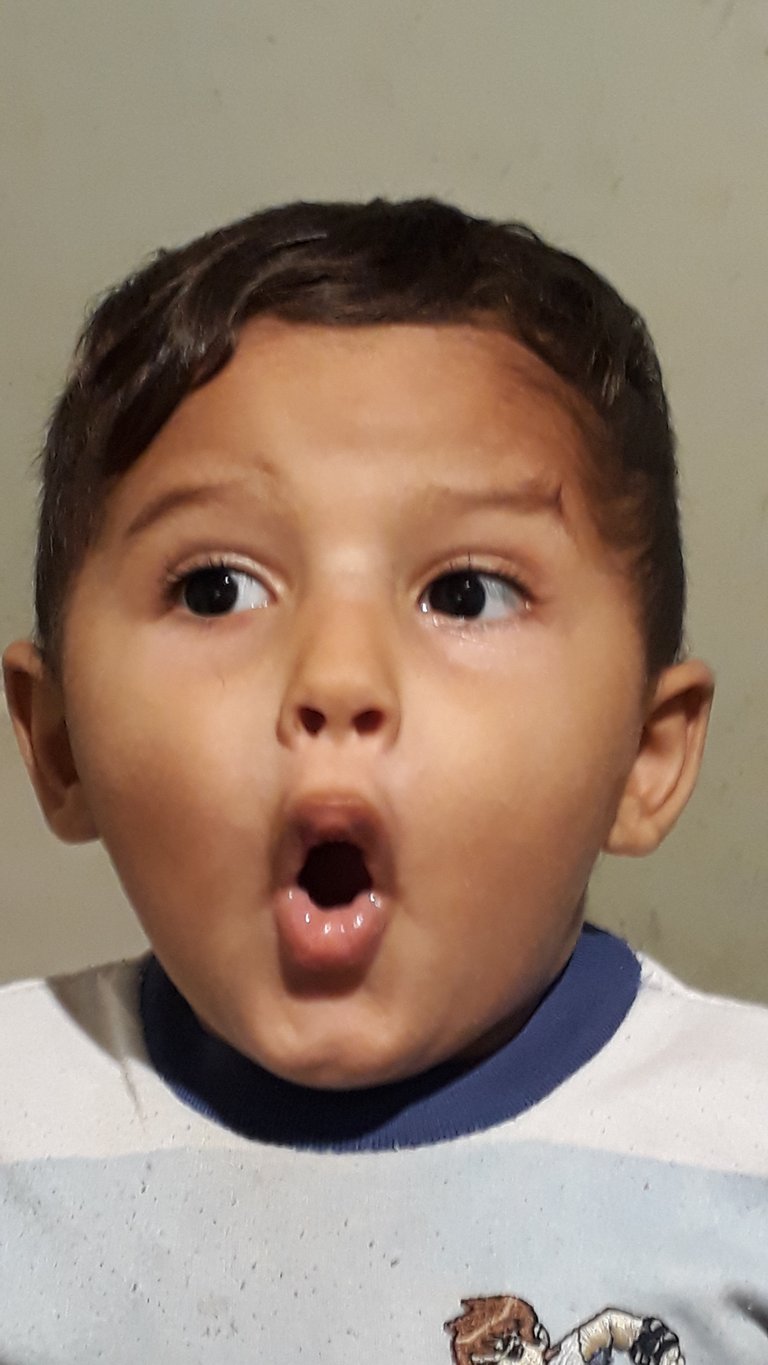 By that time the oldest was starting to miss his daddy. At night he would cry and cry; I didn't know what to do at that time. It gave me a lot of pain to look at my son in that situation. I admit that I was afraid, I did not know how the children would react to everything that was happening, if all this could have repercussions on their behavior or emotions. I put all my efforts so that they would have a good education and would not be rebellious or poorly raised children. And so it was, today I feel very proud of them.
Para ese entonces ya el mayor empezaba a extrañar a su papá. Por las noches lloraba y lloraba; yo no sabía qué hacer en esos momentos. Me daba mucho dolor mirar a mi hijo en esa situación. Reconozco que sentí miedo, no sabía cómo reaccionarían los niños con todo lo que estaba pasando, si todo esto podría repercutir en su comportamiento o emociones. Puse todo mi empeño y esfuerzo para que ellos tuvieran una buena educación y no fueran unos niños rebeldes o mal criados. Y así fue, hoy me siento muy orgullosa de ellos

It's been more than two years now and my oldest son still can't get used to being away from his father, and I understand that. Sometimes he cries, especially when he talks to him on the phone, and believe it or not, it has not been easy for me to have to go forward and stand up for him and my other three little ones. They motivate me to do my best just to make them happy. I understand that they miss their father, that's why I put all my effort and enthusiasm to achieve and reach many goals. It is because of my children that I want to grow and be an example for them in the future. They are very intelligent and that pleases me and I have always tried to give them the best, teaching them and instilling in them values and respect for others, especially that they respect each other.
Ya han pasado más de dos años y aun mi hijo mayor no se acostumbra a estar lejos de su padre, y eso lo entiendo. A veces llora, sobre todo cuando habla con él por teléfono y no se crean, para mí no ha sido fácil tener que salir hacia adelante y dar la cara por él y por mis otros tres pequeños. Ellos me motivan a dar todo lo mejor de mí solo para que sean felices. Entiendo que les hace falta su padre por eso pongo todo mi esfuerzo y entusiasmo para lograr y alcanzar muchas metas. Por mis hijos es que quiero crecer y ser ejemplo para ellos en un futuro. Ellos son muy inteligentes y eso me agrada he tratado siempre de darles lo mejor, enseñándolos e inculcándole los valores y el respeto hacia los demás sobre todo que se respeten entre ellos mismos.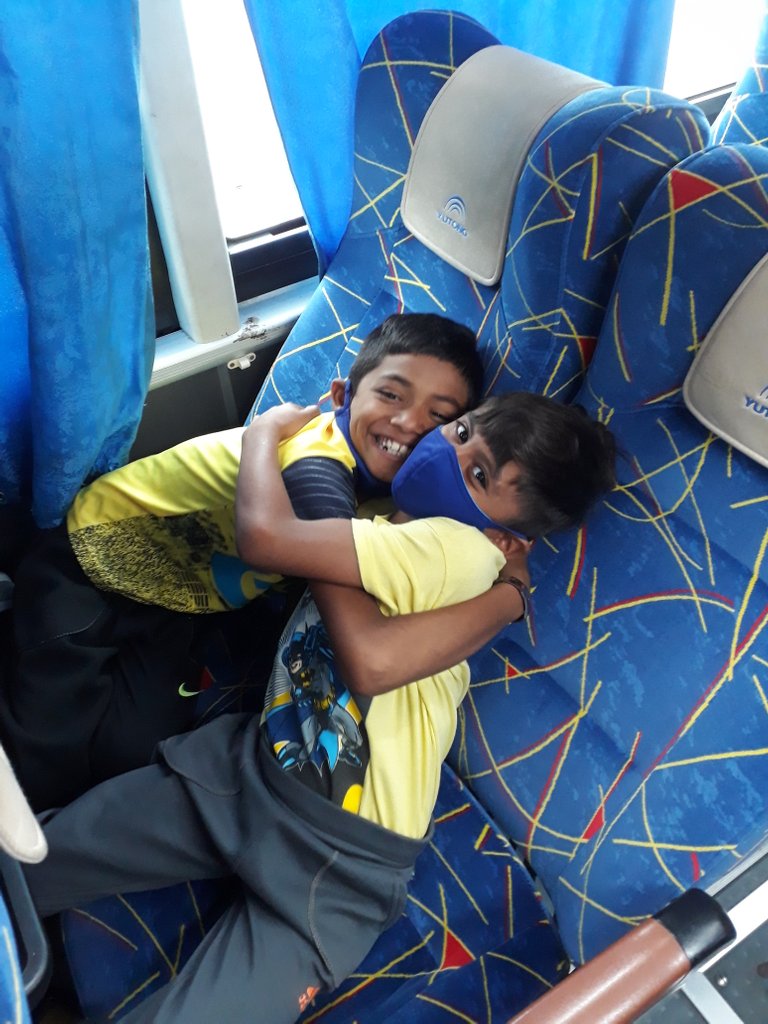 In spite of my fears, i keep moving. They are my motivation.
A pesar de mis miedos, sigo avanzando. Ellos son mi motivación.
---
Like every mother, sometimes I am afraid of failing them or of not knowing how to educate them, well, that happens to me. Sometimes I get to thinking and I wonder if I'm doing it right or wrong. That is why, every day that passes I want to know more about them, what they feel, what they like and what they want to do, I want to know them better, but I want them to know me too.
I thank God for giving me such beautiful children, I know that everything I have done for them will not be in vain, I love them and I want the best for them. I am happy to have them, they are my motivation, what I want most is for them to be happy, what I wouldn't give to see them smile! Although sometimes they get naughty and restless, almost unbearable! Ha, ha, ha, ha. But I prefer a thousand times to see them standing up and happy, than to see them sitting down crying in pain.

Como toda madre, a veces tengo miedo de fallarles o de no saberlos educar, bueno a mí me pasa eso. En ocasiones me pongo a pensar y me pregunto si lo estaré haciendo bien o mal. Por eso, cada día que pasa quiero saber más de ellos qué es lo que sienten, lo que les gusta y lo quieren hacer, quiero conocerlos más a fondo, pero que igual ellos me conozcan a mí.
Gracias le doy a Dios por darme unos hijos tan bellos, sé que todo lo que he hecho por ellos no será en vano, los amo y quiero lo mejor para ellos. Me siento feliz de tenerlos, son mi motivación, lo que más deseo es que sean felices. ¡Qué no daría por mirarlos sonreír! Aunque a veces se ponen traviesos e inquietos, ¡casi que insoportables! Ja, ja, ja. Pero prefiero mil veces verlos de pie y alegres, a verlos sentados llorando de dolor.
For example, several weeks ago we enrolled them in a soccer school. They were jumping on one foot with excitement. The day it was their turn to go to practice for the first time, they were anxious, they even helped me with the chores around the house and I was happy to see them like they were. I will never forget that day. As mothers who always want the best for their children, sometimes we wish we had enough time to share more with them. To know them, to understand them and to be there for them when they need us.
Por ejemplo, hace varias semanas los inscribimos en una escuela de futbol. Estaban que saltaban en un pie de la emoción. El día que les tocaba ir por primera vez a la práctica estaban ansiosos, hasta me ayudaron en los quehaceres de la casa y yo feliz de verlos como estaban. Ese día no se me olvida. Y es que como madres que siempre quieren lo mejor para sus hijos, a veces quisiéramos contar con tiempo suficiente para compartir más con ellos. Conocerlos, entenderlos y estar allí para cuando nos necesiten.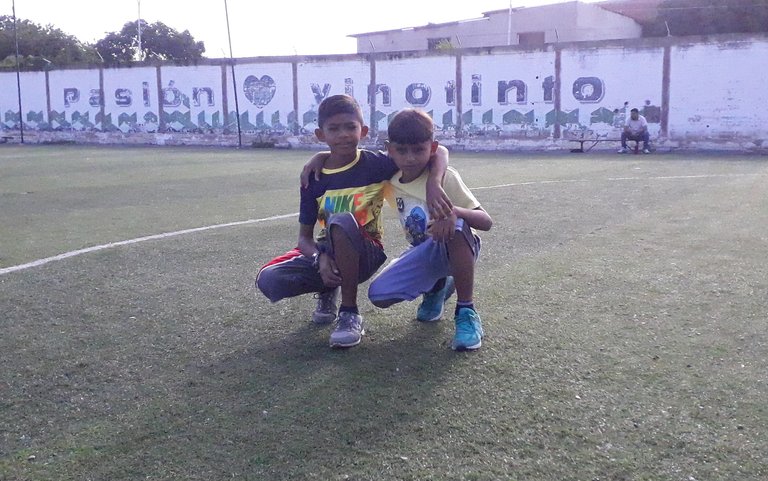 Let's take into account that the days, weeks, months and years go by and the time comes when we want to embrace our children and maybe they no longer want to or simply are not by our side. The years that pass do not come back, if we do not give affection to our children when they are small, when they grow up we may not be able to do it. I congratulate the mothers who still have the opportunity to enjoy their grown up children, there is no greater wish for a mother than to see her children made.
Tomemos en cuenta que los días, las semanas los meses y los años pasan y llega la hora en que queremos abrazar a nuestros hijos y quizás ya ellos no quieran o simplemente no estén a nuestro lado. Los años que pasan no regresan, si no les damos cariño a nuestros hijos cuando están pequeños, estando grande quizás no lo podamos hacer. Felicito a las madres que tienen la oportunidad aun de disfrutar de sus hijos que ya están crecidos, no hay mayor deseo de una madre que ver a sus hijos realizados.

This has been a part of my story. I hope you have enjoyed it. I will tell you more later. In fact, starting today I will bring you a series of posts based on my life that I have titled: "I walked on stones " I invite you to stay tuned to each post.
And you, tell me about yours? Are you or were you a single mother? How many children do you have? Has it been easy, difficult? I would love to read about it.
Esta ha sido una parte de mi historia. Espero la hayas disfrutado. Luego te seguiré contando más. De hecho, desde hoy les traeré una serie de publicaciones basadas en mi vida que he titulado: "Caminé sobre piedras". Te invito a estar atento a cada entrada.
Y tú, ¿me cuentas la tuya? ¿Eres o fuiste madre soltera? ¿Cuántos hijos tienes? ¿Ha sido fácil, difícil? Me encantaría leerte.
Translated with www.DeepL.com/Translator (free version)
---
---