Visiting and getting to know a church [ENG/ESP]
ENGLISH
Hello beautiful people of Hive, especially the community of Architecture and Design. Today, my dear friends, I want to share with you that a few days ago I had the opportunity to go out with my husband, and I visited a beautiful church. Although its doors were not open to the public, I still had the joy of contemplating its structure and facade.
This catholic church is known as "Iglesia Nuestra Señora de la Candelaria " and was declared a national historical monument on August 2, 1960. It is located in the town of Turmero, Aragua state, Venezuela.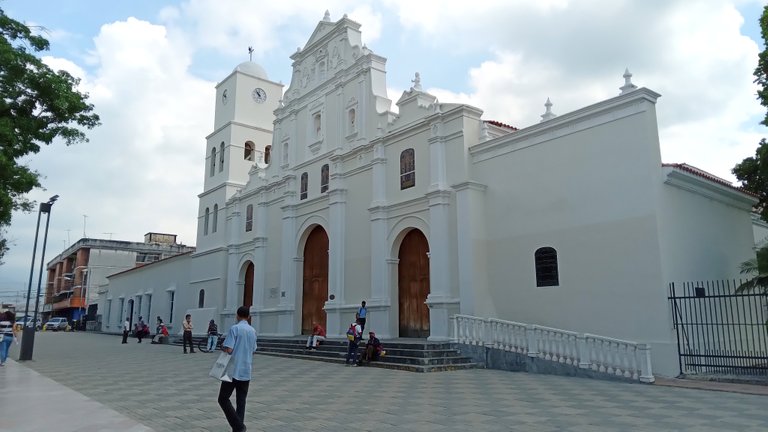 The first time I looked at it I liked its structure and its designs because at first glance you can see the whole church. But that's not all, in front of this church we will find a beautiful square surrounded by many trees with a nice and fresh atmosphere. This space is used by the parishioners as a meeting point and from there you can appreciate this emblematic structure.
In the front part it has stairs and an extremely wide space for those who wish to walk, walk or even contemplate this wonderful church.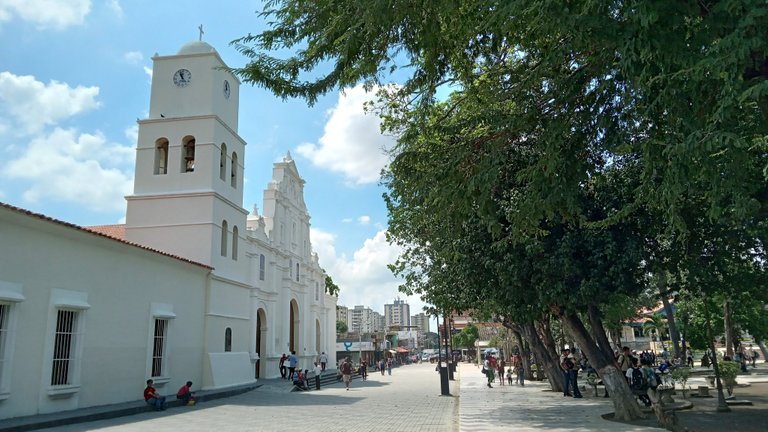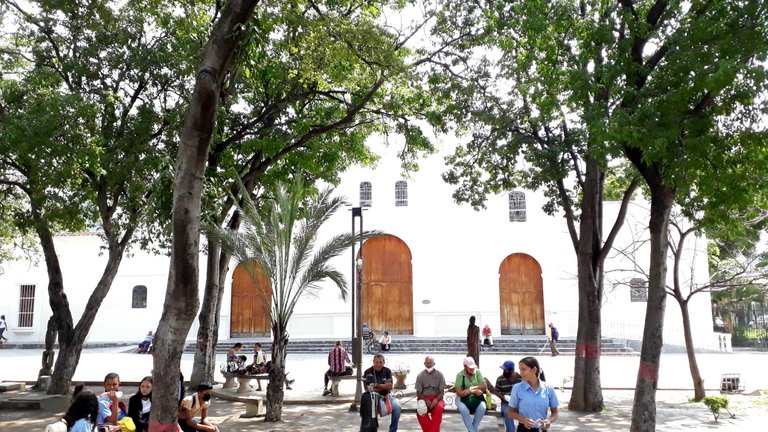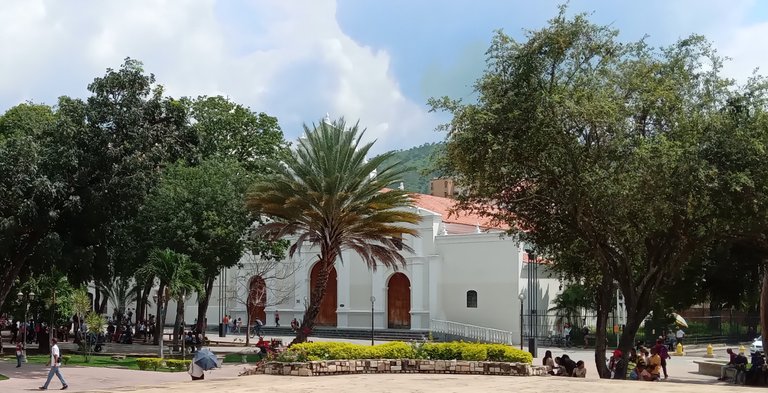 This church is designed in the late baroque style. We can notice that in the front part it has three large wooden gates quite resistant and very beautiful. Although they were closed, they draw a lot of attention, as they match the color of the facade and walls.
And not to mention the rectangular windows with crystallized glass, which, like the doors, transmit elegance and delicacy.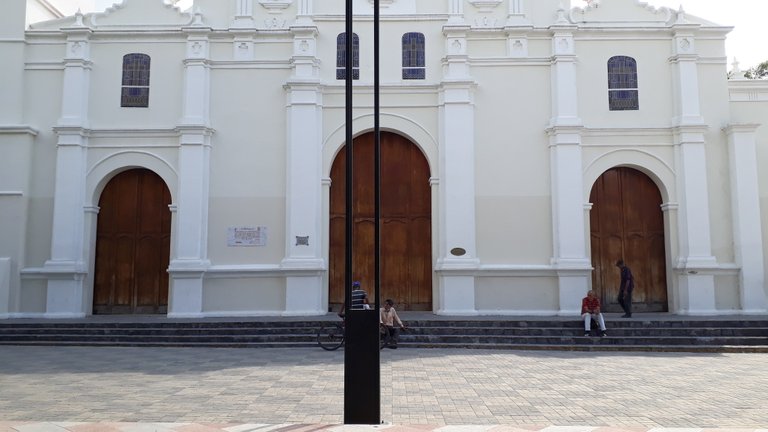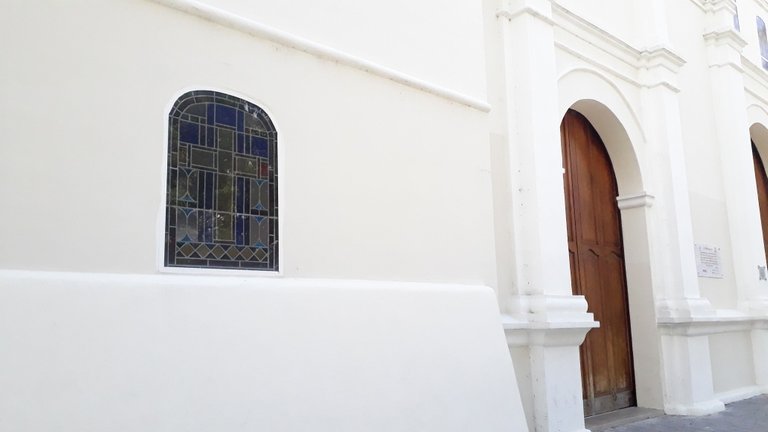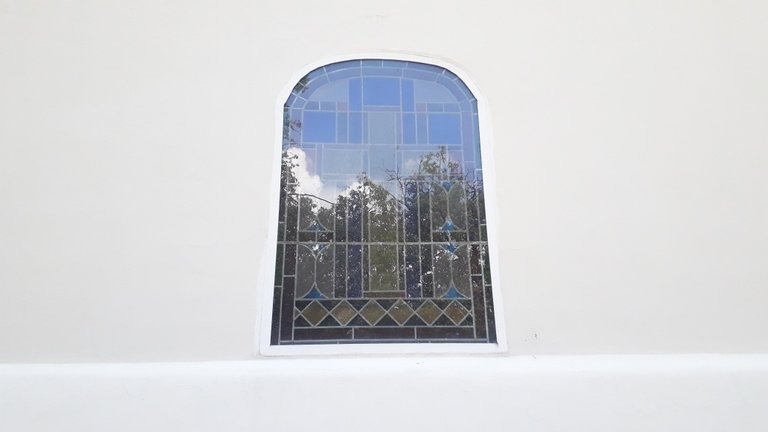 In its facades we can see some images and decorations that make it look very picturesque, especially the top, which ends with a rather striking design. I loved to know this church its white color for me means purity and holiness.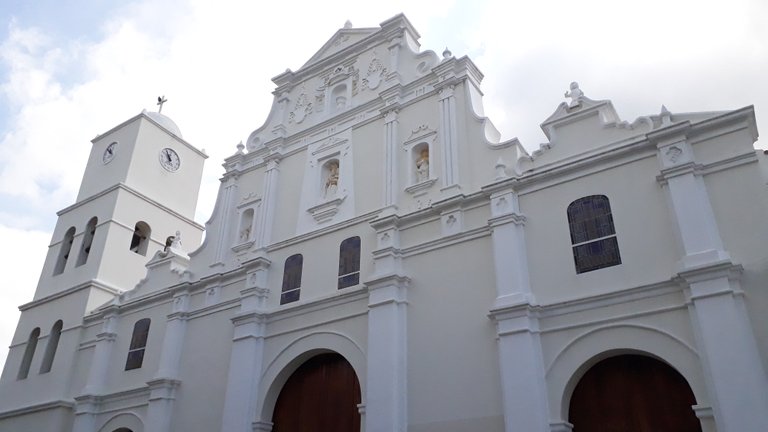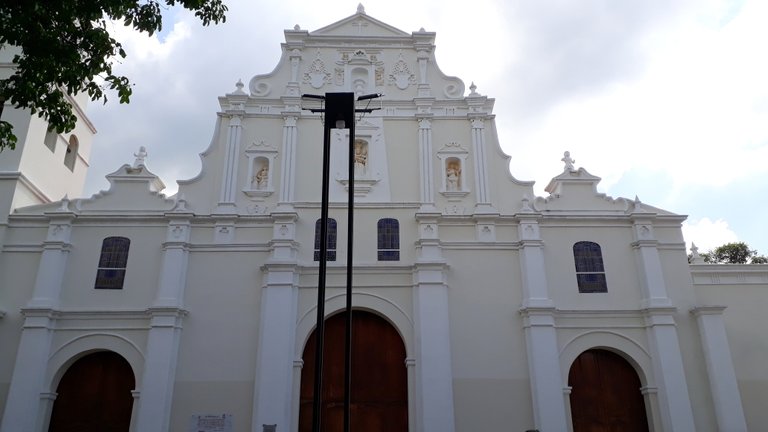 I also want to mention the bell towers as they are a fundamental piece of the church, and thanks to it people who hear the sound of these bells give you to understand that it is time to start their religious worship and that they should hurry.
But not only that, many people feel peace and tranquility inside them when they hear this sound, that is why they love to hear the bells ringing.
This church in the part of the bell towers has a four-story structure with arched windows, where you can appreciate and hear the sound of the bells.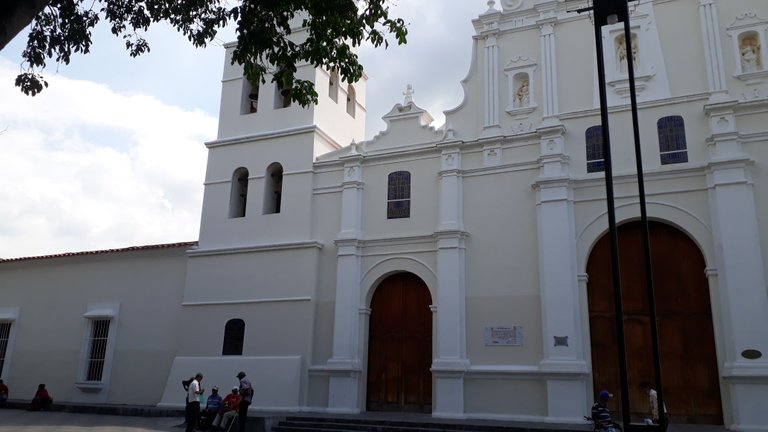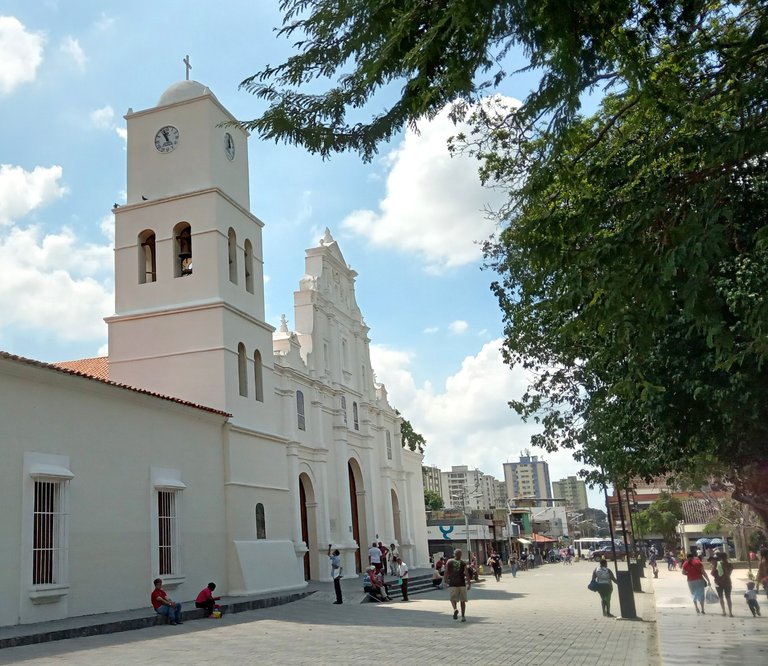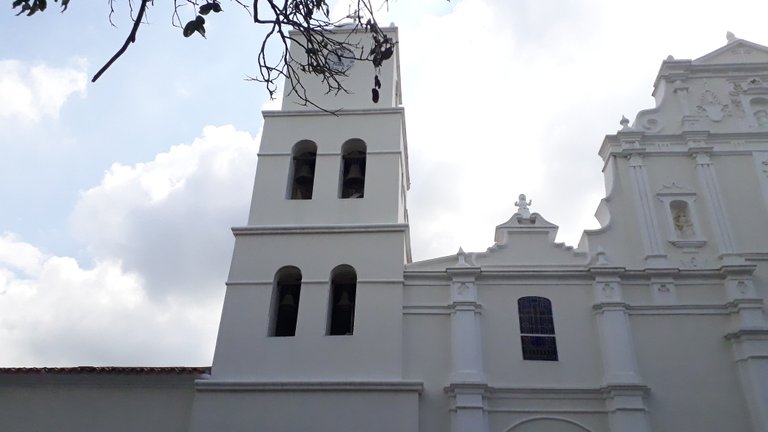 This is an architecture highly respected and honored by the inhabitants of this village and members of the church. For them this has become a monument because of the years it has been built and has still been maintained. Although it has undergone some remodeling, it maintains its style and elegance.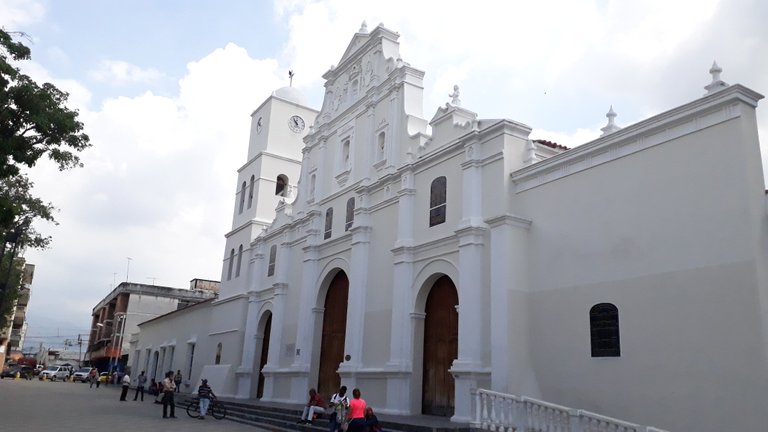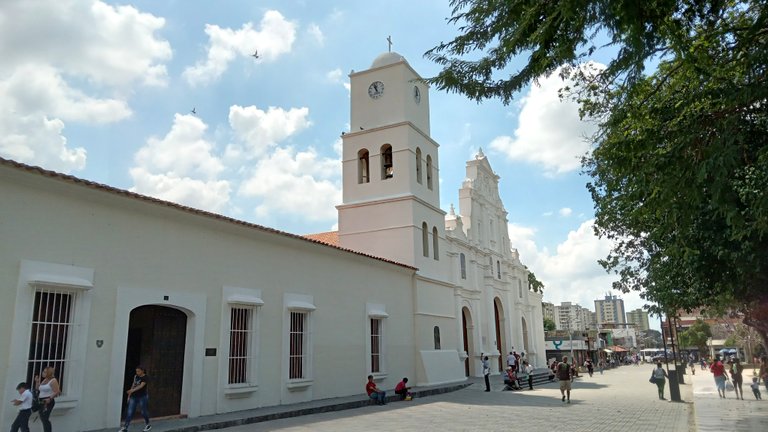 Meeting this church was pleasant for me because, to tell the truth, I had not seen a church like this one for some months. When I saw it the first time I felt excited and happy at the same time although I did not have the opportunity to know its interior, I enjoyed contemplating its structure and amazing designs and its white color that makes it shine.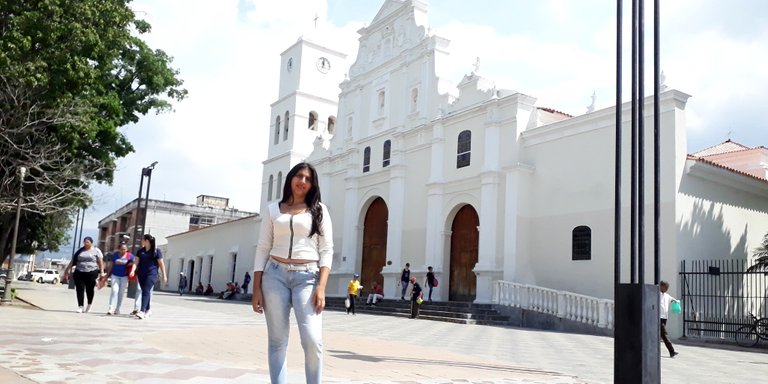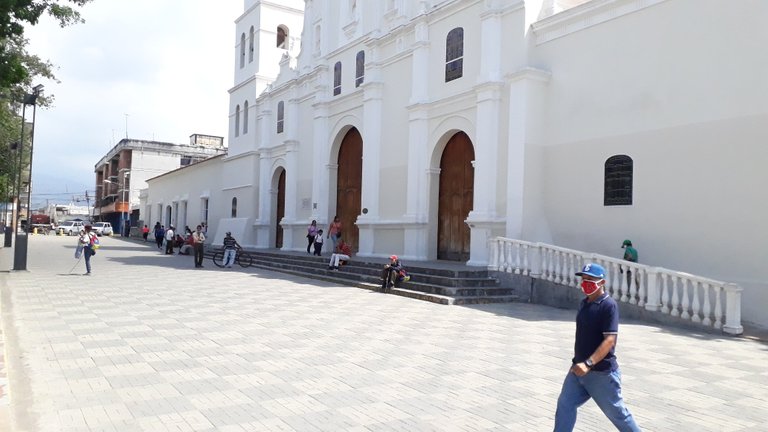 That's all my dear friends. Thank you for visiting my blog.
SPANISH
Hola que tal hermosa gente de Hive, en especial la comunidad de Arquitectura y Diseño. En el día hoy, mis queridos amigos, les quiero compartir que hace unos días tuve la oportunidad de salir en compañía de mi esposo, y conocí una hermosa iglesia. Aunque sus puertas no estaban abiertas al público, aún así tuve la dicha de contemplar su estructura y fachada.
A esta iglesia católica se le conoce como "Iglesia Nuestra Señora de la Candelaria" y fue declarada monumento histórico nacional el 2 de agosto de 1960. Queda ubicada en el pueblo Turmero, estado Aragua, Venezuela.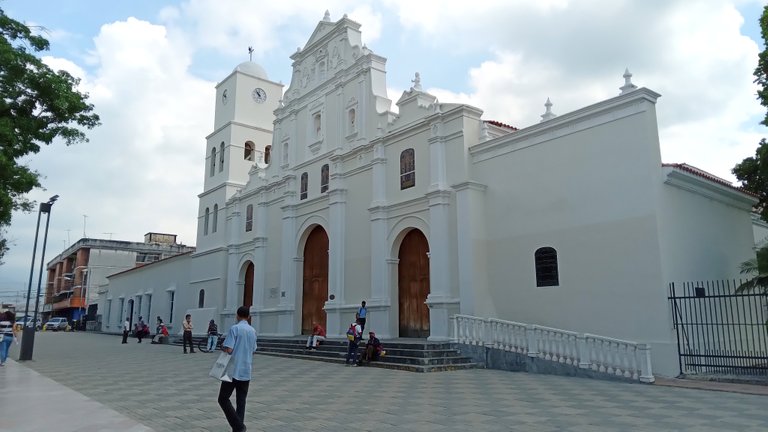 La primera vez que la mire me gusto su estructura y sus diseños ya que a simple vista se puede apreciar toda la iglesia. Pero eso no es todo, al frente de esta iglesia nos encontraremos con una hermosa plaza rodeada de muchos árboles con un ambiente agradable y fresco. Este espacio es usado por lo feligreses como un punto de encuentro y desde allí se puede apreciar esta emblemática estructura.
En la parte frontal cuenta con escaleras y un espacio sumamente amplio para los que deseen transitar, caminar o incluso contemplar esta maravillosa iglesia.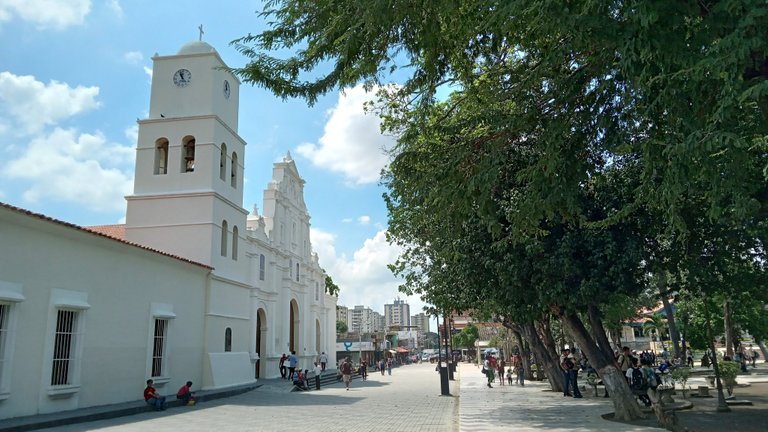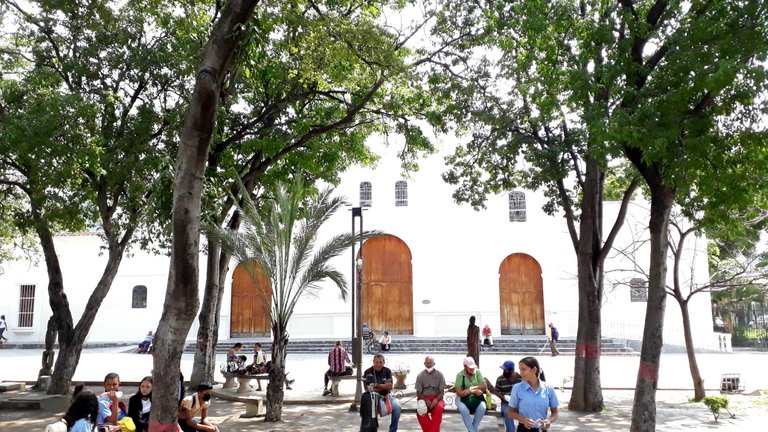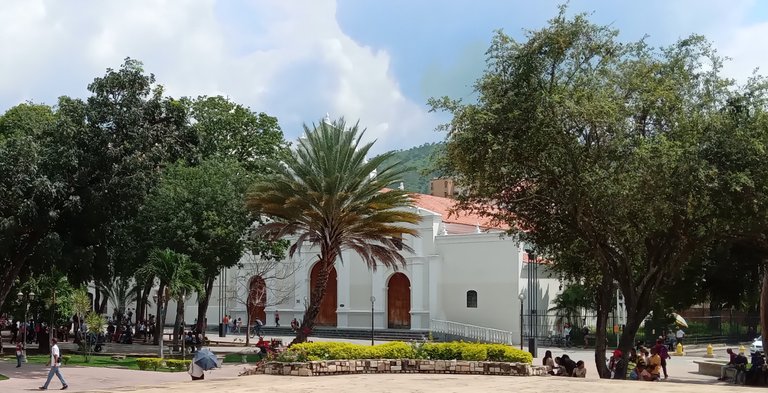 Esta iglesia está diseñada al estilo barroco tardío. Podemos notar que en la parte frontal cuenta con tres grandes portones de madera bastante resistente y muy bonitas. A pesar de que estaban cerradas, llaman mucho la atención, ya que combinan con el color de la fachada y paredes.
Y ni hablar de los ventanales que posee en forma rectangulares con vidrios cristalizados, que al igual que sus puertas, transmiten mucha elegancia y delicadeza.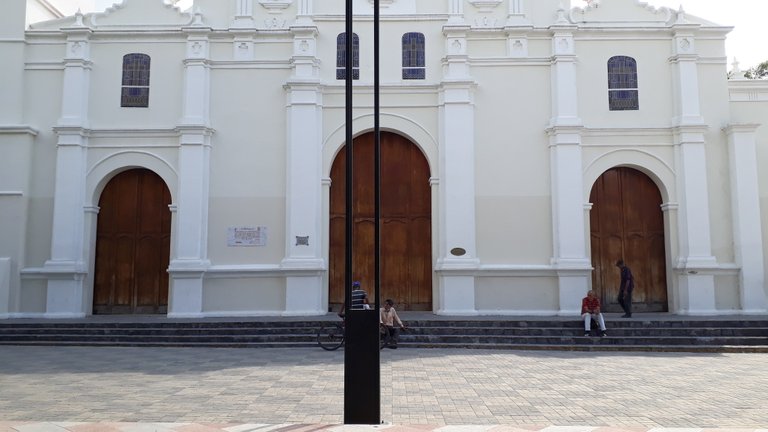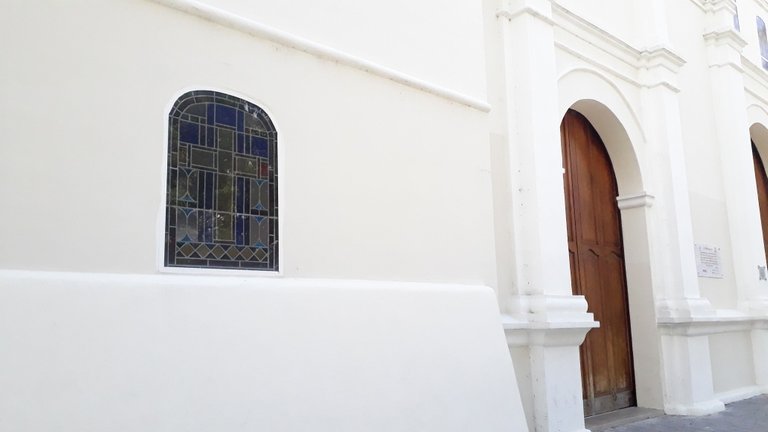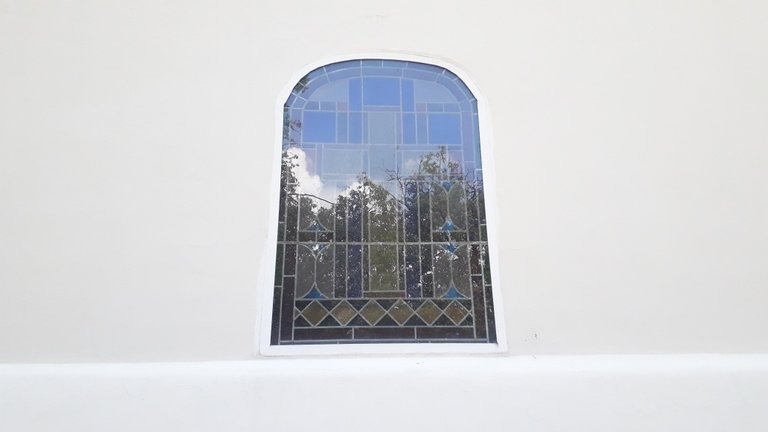 En sus fachadas podemos ver algunas imágenes y decoraciones que la hacen lucir muy pintoresca, en especial la parte de arriba, que remata con un diseño bastante llamativo. Me encantó conocer esta iglesia su color blanco para mi significa pureza y santidad.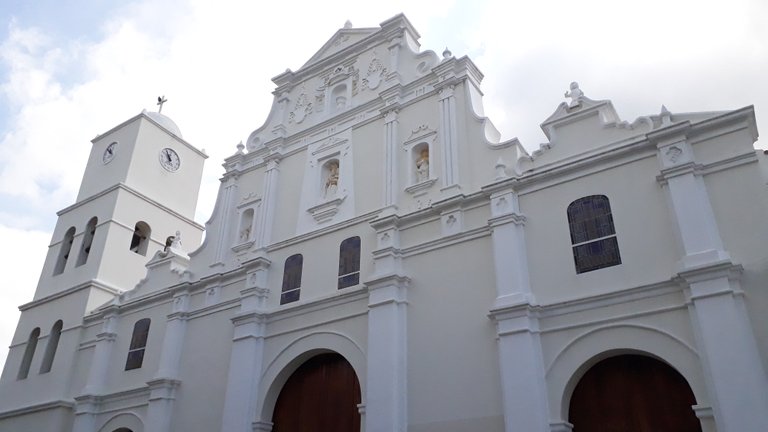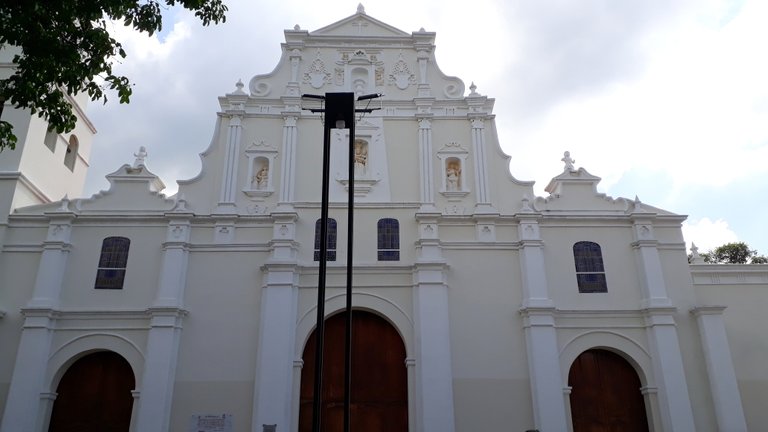 También les quiero mencionar los campanarios ya que son una pieza fundamental de las iglesia, y que gracias a ello las personas que oyen el sonido de estas campana le dan a entender que ya es hora de iniciar su culto religioso y que deben apresurarse.
Pero no solo eso muchas personas al oír este sonido sienten paz y tranquilidad dentro de ellos, por eso les encanta oír los campanas sonar.
Esta iglesia en la parte de los campanarios cuenta con una estructura de cuatro pisos con ventanales en forma de arcos, donde se puede apreciar y oír el sonido de las campanas.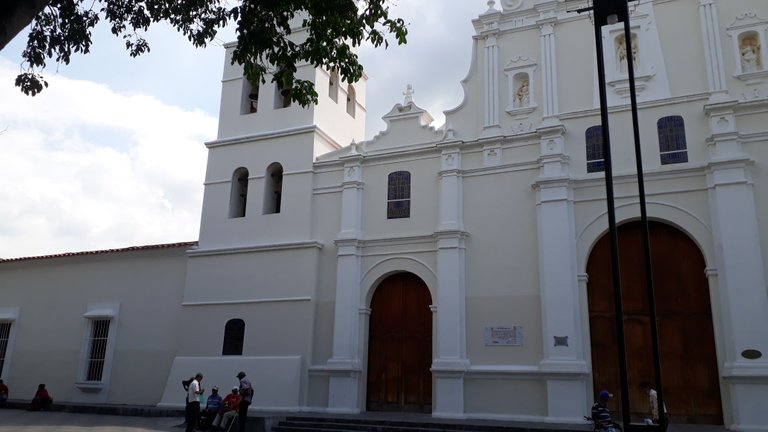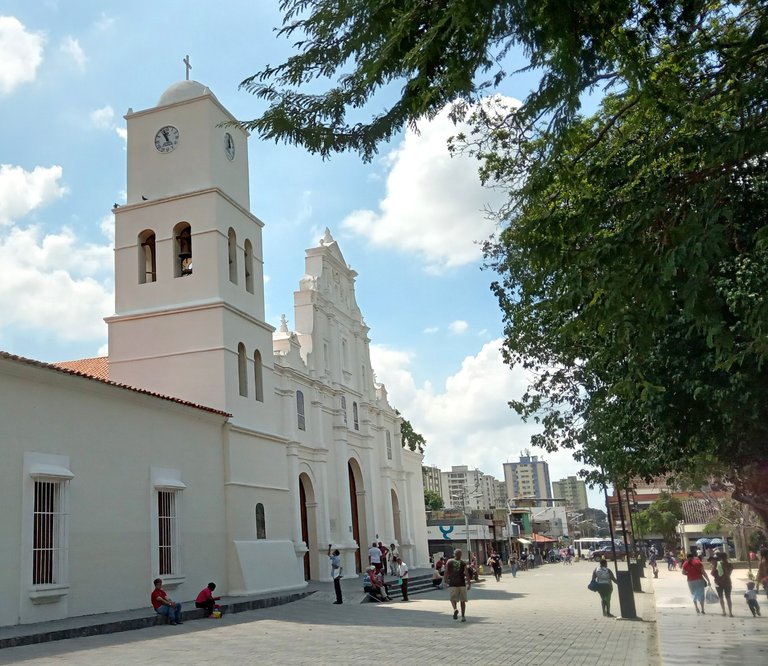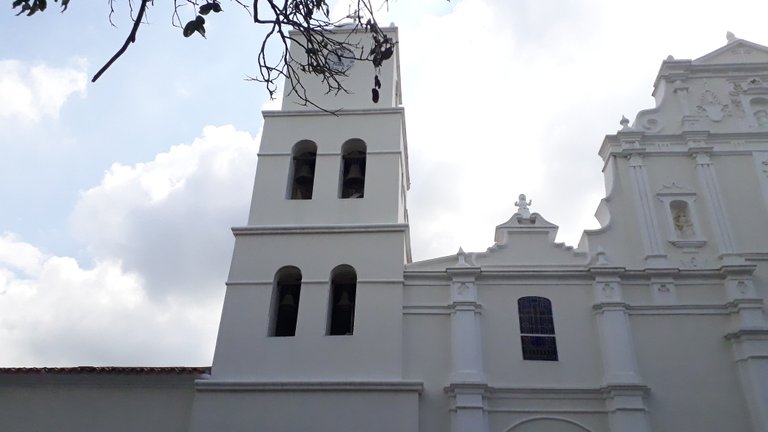 Esta es una arquitectura muy respetada y honrada por los habitantes de este pueblo y miembros de la iglesia. Para ellos esta se ha convertido en un monumento por los años que lleva construida y aún se ha mantenido. A pesar que ha sufrido algunas remodelaciones, mantiene su estilo y elegancia.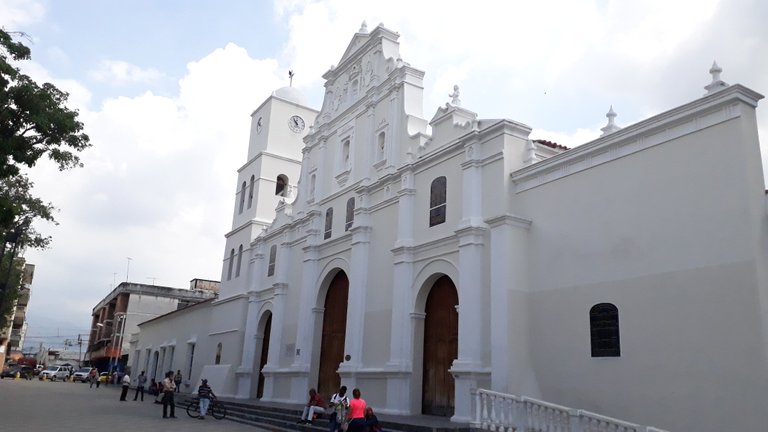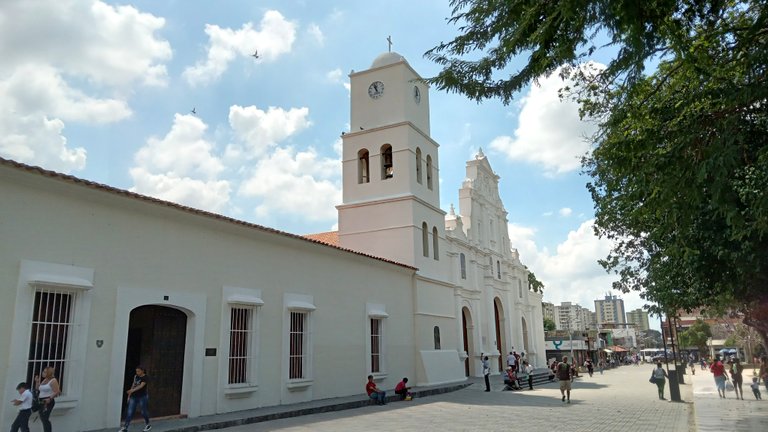 Conocer esta iglesia para me fue agradable ya que, a decir verdad, tenía algunos meses que no contemplaba una iglesia como esta. Al verla la primera vez me sentí emocionada y feliz al mismo tiempo aunque no tuve la oportunidad de conocer su interior, disfruté contemplando sus estructura y diseños asombrosos y su color blanco que la hace resplandecer.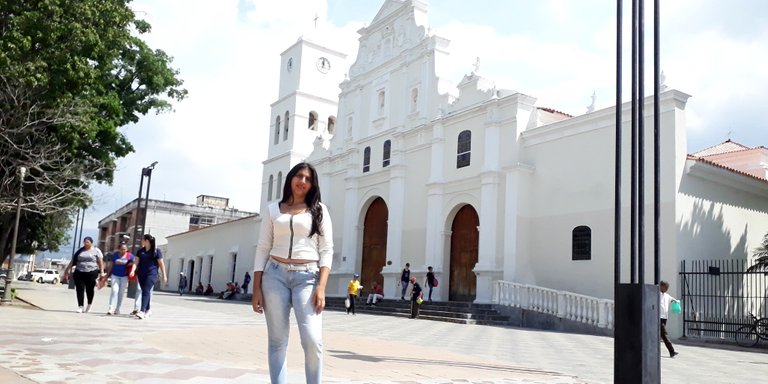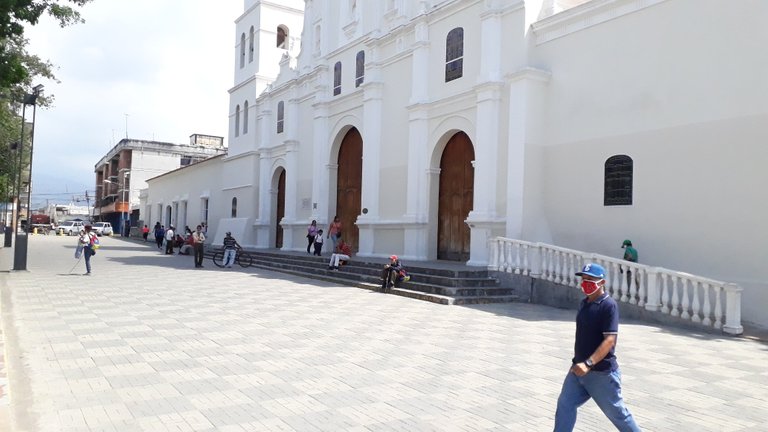 Esto ha sido todo mis queridos amigos espero y les guste esta increible iglesia. Gracias por visitar mi blog.
---
---