HUGS IN THE EARLY MORNING! | ¡ABRAZOS EN LA MADRUGADA!
This post is both in English and Spanish, puedes ir directamente al español dando click AQUI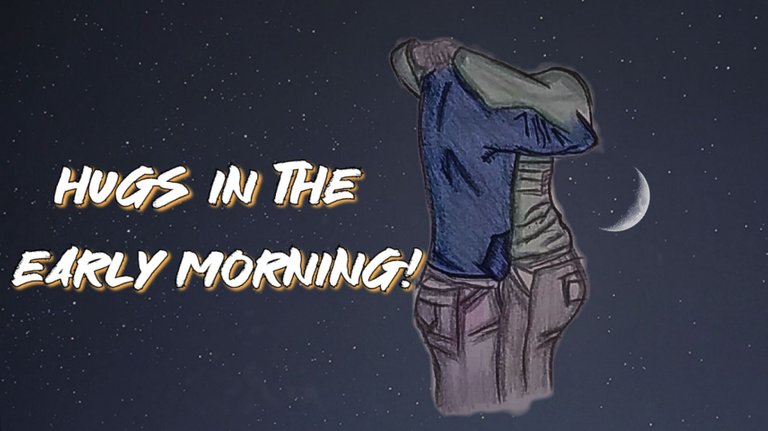 Hugs In The Early Morning!

The first hug lasted seconds, there were commas asking for the end point not to come but it did and it was the worst because I wanted to stay there perched on your shoulder, joining the curves of your skin next to mine and that the cold of that morning because of the nerves and tension ceased with the warmth of your body.




The second hug was like jumping from a paraglider, I felt that emptiness in my stomach from unexpected emotions, I saw it all beautiful because suddenly you came closer to me and in a whisper you told me things that made me love you more, taking air without desperation but receiving everything from the sky. There was chemistry, emotions, a count from 1 to 5 in an embrace that became 10. Only in that early morning you gave me another reason to choose you once again. I went from flying to running and that was it, there were no nerves because I had the comfort and certainty that all was well because even though it was a short moment it was truly sealed by the moon and the stars.




The third hug made me understand that although I was looking for excuses to let you go, I had to count from 10 to 1 because that number represents what you are, an extraordinarily great being, one of those who give light in the night and clarity to dark souls. Of those who fill the world with colors and make you see how beautiful the gray clouds and the night sky are.
⭐Thank you for reading me and remembering with my writing that person who once made you feel so much under the moonlight and the stars!🌛


See you in a new post!
En español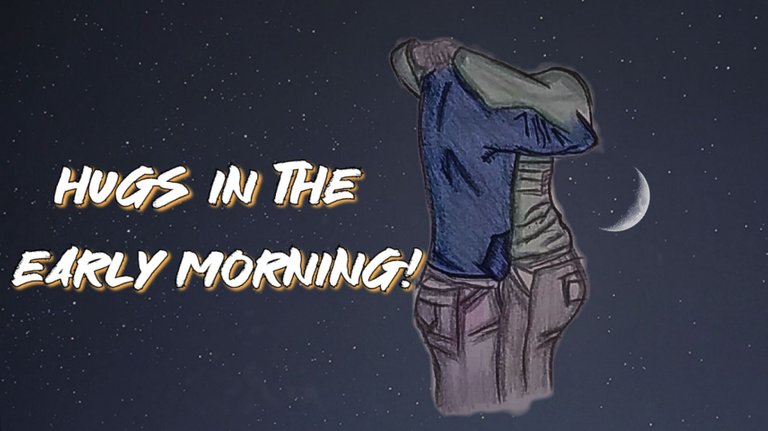 ¡Abrazos en la Madrugada!

El primer abrazo duró segundos, hubo comas pidiendo que el punto final no llegara pero lo hizo y fue el peor porque quise quedarme ahí posada en tu hombro, juntando las curvas de tu piel junto a la mía y que el frío de esa mañana por los nervios y la tensión cesara con el calor de tu cuerpo.




El segundo abrazo fue como saltar de un parapente, sentí ese vacío en el estómago por las emociones inesperadas, lo vi todo hermoso porque de pronto te acercaste a mí y en un susurro me dijiste cosas que me hicieron quererte más, tomando aire sin desesperación pero recibiendo todo del cielo. Hubo química, emociones, una cuenta del 1 al 5 en un abrazo que se convirtió en 10. Sólo en esa madrugada me diste otra razón para elegirte una vez más. Pasé de volar a correr y eso fue todo, no hubo nervios porque tuve el consuelo y la certeza de que todo estaba bien porque aunque fue un momento corto fue realmente sellado por la luna y las estrellas.




El tercer abrazo me hizo entender que aunque buscaba excusas para dejarte ir, tenía que contar de 10 a 1 porque ese número representa lo que eres, un ser extraordinariamente grande, de los que dan luz en la noche y claridad a las almas oscuras. De los que llenan el mundo de colores y hacen ver lo hermosas que son las nubes grises y el cielo nocturno.
⭐Gracias por leerme y recordar con mi escrito a esa persona que un día te hizo sentir tanto bajo la luz de la luna y las estrellas!🌛


¡Nos vemos en un nuevo post!
---
---