CineTV Contest: The entire Transformers saga [ENG/ESP]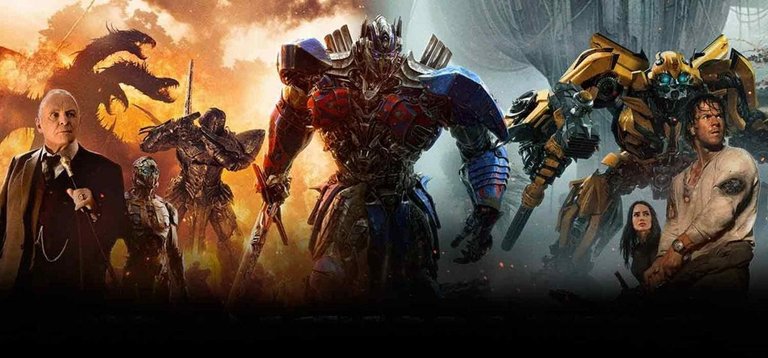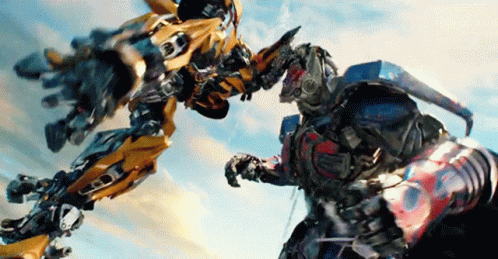 Hello to everyone in the community! Today I'm joining this week's contest about movies that put us straight to sleep. This is my entry to participate. For this occasion, I decided to choose the entire Transformers saga as a series of movies that I really couldn't stand to watch. So let's get started!
I was never a fan of the action genre and I rarely found myself drawn to watch a movie that belonged to the genre. Mainly because almost all of them are summed up in mindless action that is too over the top for my taste: bullets flying back and forth, endless fights where the protagonist always comes out unscathed, speeding cars, broken glass, smashed tables, destruction and more destruction. That would make sense to me if it was really necessary for the story of a movie to add those kinds of scenes but I firmly believe that adding too much of that just makes me want to change the channel immediately.
¡Hola a todos en la comunidad! El día de hoy me uno al concurso de la semana sobre películas que nos llevan directamente a dormir. Está es mi entrada para participar. Para esta ocasión, decidí elegir la saga completa de Transformers como una serie de películas que realmente no soportaría ver. Así que ¡Comencemos!
Nunca fui fan del género de acción y pocas veces me ví atraída en ver una película que perteneciera al género. Principalmente porque casi todas ellas se resumen en una acción sin sentido y demasiado exagerada para mí gusto: balazos de aquí para allá, peleas interminables y dónde el protagonista siempre sale ileso, autos a toda velocidad, vidrios rotos, mesas rotas, destrucción y más destrucción. Eso tendría sentido para mí si realmente fuera necesario para la historia de una película añadir ese tipo de escenas pero creo firmemente que el añadir demasiado de eso solo me hace querer cambiar de canal inmediatamente.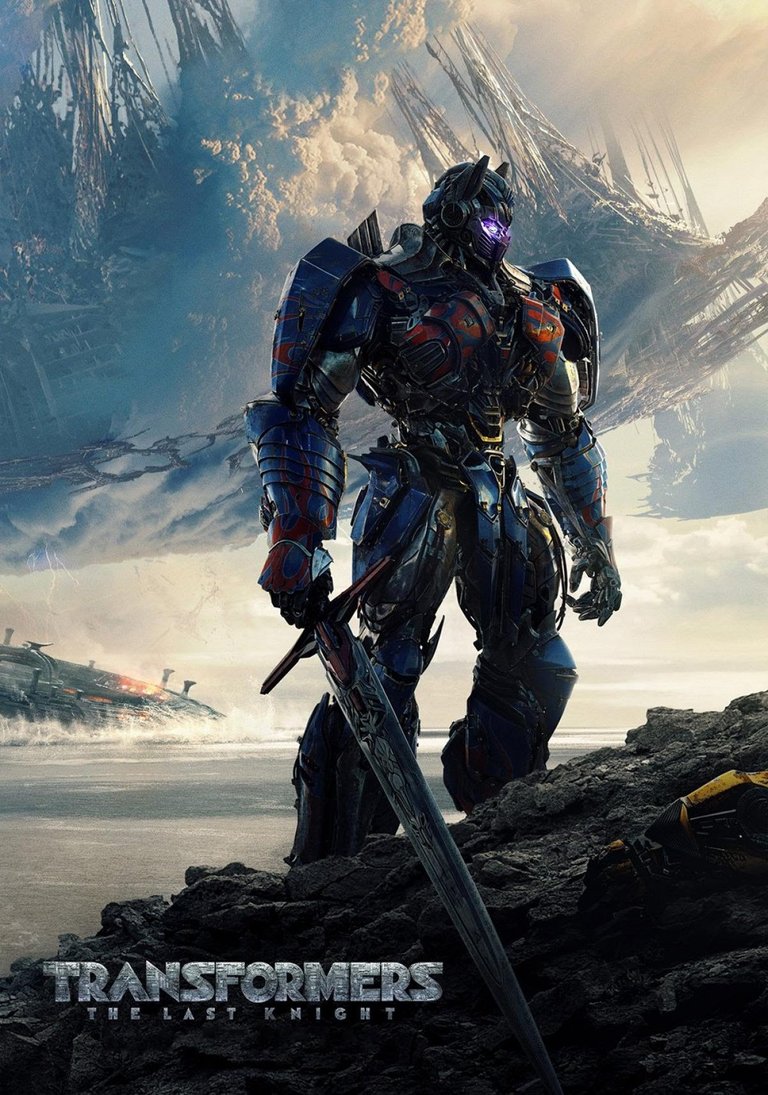 Because of all of the above mentioned, Transformers for me is unbearable. In fact, I never watched the whole saga because I knew I was going to end up bored. However, on one occasion I went to the movies to see Transformers with a good friend of mine. There was nothing really good on the billboard. So much so that the best one there seemed to be Transformer: The Last Knight. We decided to give it a chance (neither of us like this type of movie but it was a vote of faith). I swear we were only there for a half hour at most because we couldn't stand the tedium. We got out of there and preferred to go for some good coffees and cakes.
Now that I remember, the story of that movie was something like the Transformers were not only aliens but had participated in several important events in human history: they were in the crusades, in several wars, in peace treaties and so on. It's too unbearable and borders on the ridiculous. I agree that it is also a fictional movie and this can make some children's illusion but, for us it was too much. I mean, they just had to make a movie about fighting robots. There was no need to back up that story with so many embellishments.
Por todo lo anterior mencionado, Transformers para mí es insoportable. De hecho, nunca ví la saga completa porque sabía que iba a terminar aburrida. Sin embargo, en una ocasión fui al cine a ver Transformers junto con un buen amigo mío. En la cartelera no había nada realmente bueno. Tanto así que la mejor de allí parecía ser Transformer: el último caballero. Decidimos darle una oportunidad (ninguno de los dos gusta de este tipo de películas pero fue un voto de fe). Juro que solo estuvimos allí durante una media hora como mucho porque no aguantamos el tedio. Nos salimos de allí y preferimos ir por unos buenos cafés y tortas.
Ahora que recuerdo, la historia de esa película era algo como el que los Transformers eran no solo extraterrestres sino que habían participado en varios sucesos importantes en la historia de la humanidad: estuvieron en las cruzadas, en varias guerras, en tratados de paz y demás. Es demasiado infumable y raya en lo ridículo. Concuerdo en qué también es una película de ficción y esto puede hacer ilusión a algunos niños pero, para nosotros fue demasiado. Es decir, solo tenían que hacer una película sobre robots que pelean. No había necesidad de respaldar esa historia con tantos adornos.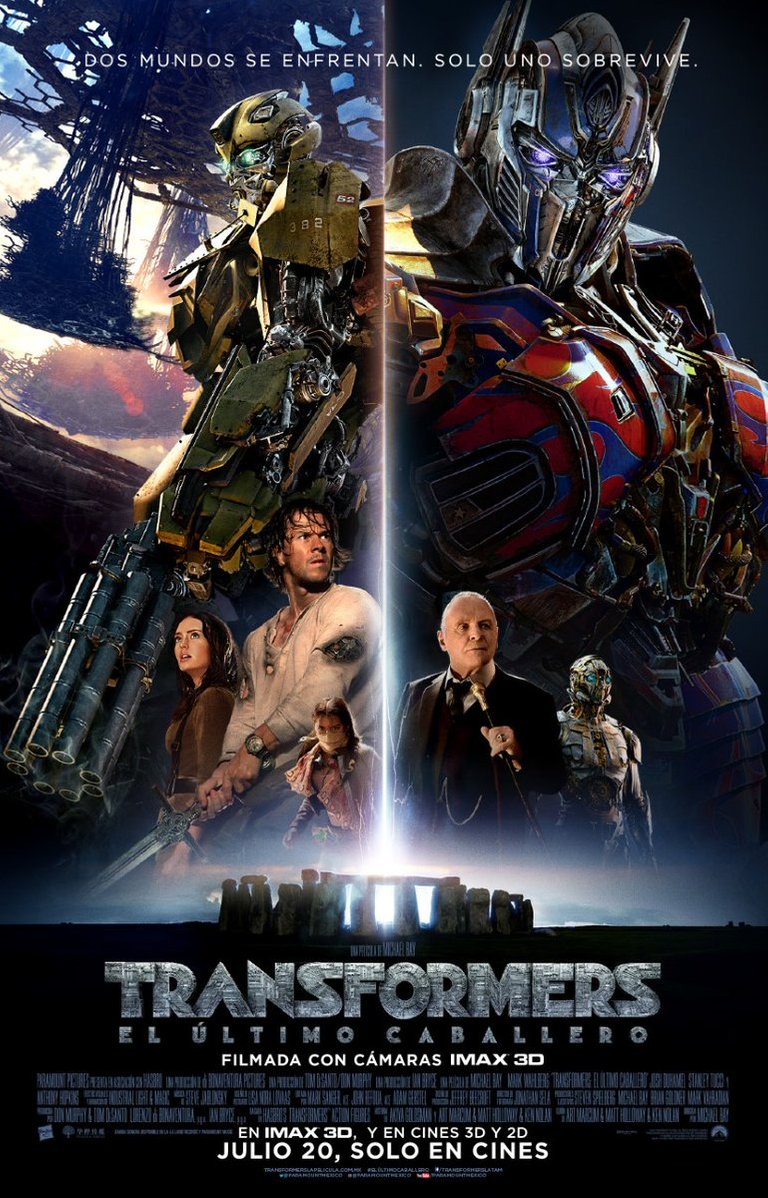 Even though I've always been very picky about the things I watch, when I selected a movie I tried to watch it all the way through. But there are things that at this point in my life I wouldn't do anymore Why watch a movie to the end if after half an hour it doesn't hook you? There's no point in doing it just for the sake of engagement. And that's true of everything: movies, books, sports, music, etc. If you don't like it, let it go, there's more to see. So yes, if it were my turn to walk out of that feature in the theater again, I'd do it again. No offense intended to anyone who enjoys this saga.
As a bonus, I can't leave without first mentioning that another one of those movie sagas I wouldn't be willing to watch are The Avengers and the whole Marvel world. Just terrible. It's not so much because of the heroes in question but because of the decadence of the storylines and the lame, unnecessary humor they place in practically every scene. I enjoyed Dead Pool but there are others that definitely get too intense and boring.
Finally my friends, this is just a personal opinion and I repeat, I hope I wasn't offensive. I think like everyone else, we part ways between tastes and thoughts. I'm sure there are movies that I consider amazing and others consider boring. It all depends on each one. Movies are an experience, a moment that should be one of enjoyment. The good thing is that there are thousands to choose from and take away. Without more to say, thank you very much for stopping by, I send you a big hug and see you next time!
Aunque siempre he sido muy selecta con las cosas que veo, cuando seleccionaba una película trataba de verla hasta el final. Pero hay cosas que a este punto de mi vida no haría más ¿Por qué ver una película hasta el final si pasado una media hora no te engancha? No tiene sentido hacerlo solo por el mero compromiso. Y eso es así con todo: películas, libros, deportes, música, etc. Si no te gusta, suéltalo, hay más por ver. Así que sí, si me tocará volver a salir de esa función en el cine, lo haría de nuevo. Sin intención de ofender a nadie que disfrute de esta saga.
Como un plus, no me puedo ir sin antes mencionar que otra de esas sagas de películas que no estaría dispuesta a ver son la The Avengers y todo el mundo de Marvel. Simplemente terrible. No es tanto por los héroes en cuestión sino por la decadencia de las historias y ese humor atorrante e innecesario que ubican prácticamente en cada escena. Disfrute de Dead Pool pero hay otras que definitivamente se vuelven muy intensas y aburridas.
Finalmente amigos míos, está es solo una opinión personal y repito, espero no haber sido ofensiva. Creo que como todos, nos separamos entre gustos y pensamientos. Estoy segura de que hay películas que yo considero increíbles y otros consideran aburridas. Todo depende de cada uno. Las películas son una experiencia, un momento que debe ser de disfrute. Lo bueno es que existen miles para elegir y llevar. Sin más que decir, muchas gracias por pasar por aquí, les envío un fuerte abrazo y ¡Nos vemos en la próxima!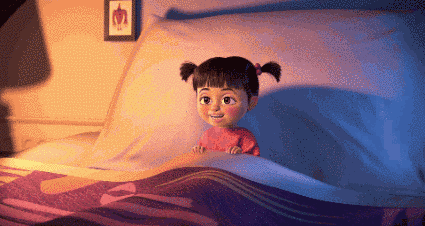 ---
---