My stepfather's Birthday [ENG/ESP]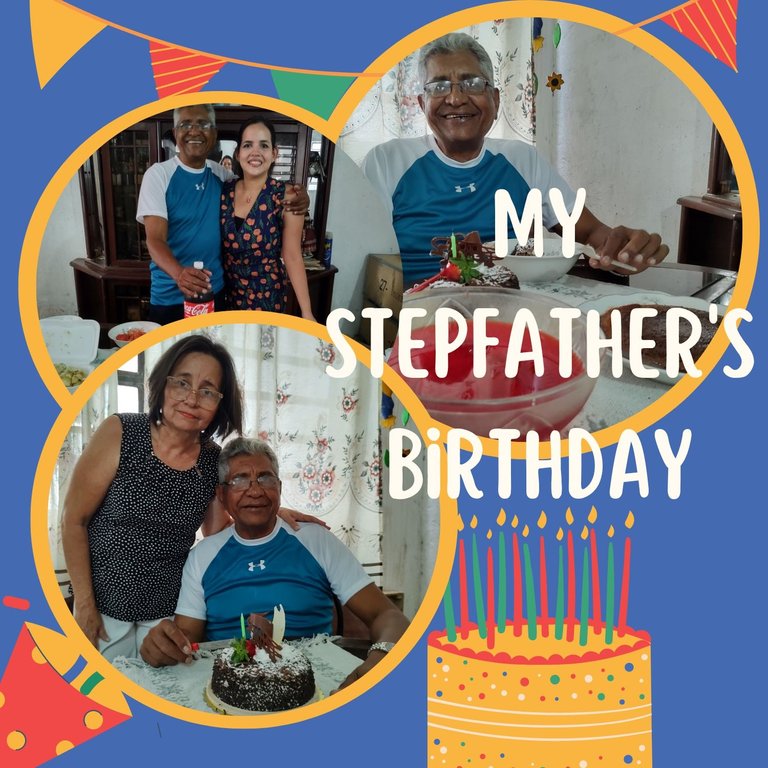 Hello everyone! Today I bring you a new article but this time dedicated to my family. Which I don't usually do but I would like to share this nice moment we had on Saturday as part of my dear stepfather's 66th birthday celebration. So let's begin!
On June 11, 1956, Edgar Garcia was born, a person who in just a few years won our affection. Let me give you a little context to help you understand. My mother is a widow, my father died many years ago and there were only three of us left: my sister, my mother and me. But to our surprise, this good teacher (he is a comprehensive teacher) came into my mommy's life and ours. My mom decided to start a relationship with him.
¡Hola a todos! El día de hoy les traigo un nuevo artículo pero está vez dedicado a mi familia. Lo cual no suelo hacer pero quisiera compartir este momento tan agradable que tuvimos el día sábado como parte de la celebración número 66 del cumpleaños de mi querido padrastro. Así que ¡Comencemos!
Un 11 de Junio del año 1956 nacía Edgar García, una persona que en pocos años se ganó el cariño de nosotras. Les pongo un poco en contexto para que entiendan. Mi mamá es viuda, mi padre murió hace muchos años y solo habíamos quedado nosotras tres; mi hermana, mi mamá y yo. Pero para nuestra sorpresa, este buen profesor (es docente de integral) llegó a la vida de mi mami y las nuestras. Mi mamá decidió iniciar una relación con él.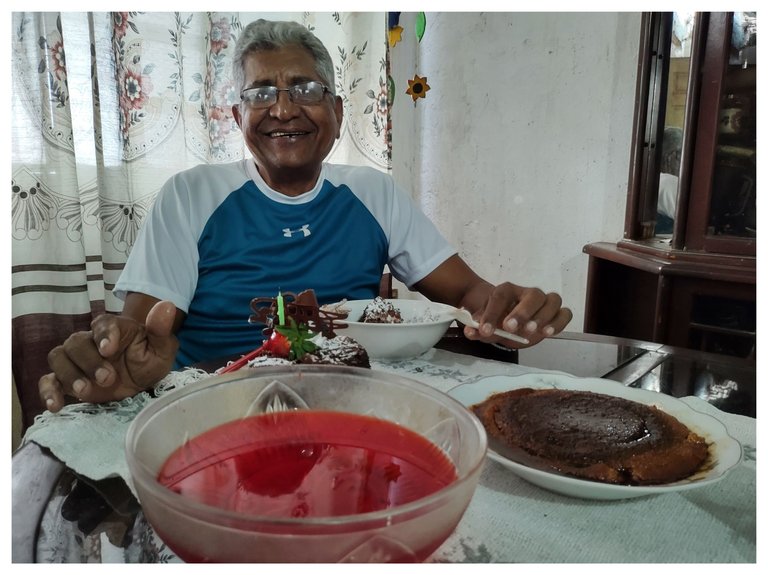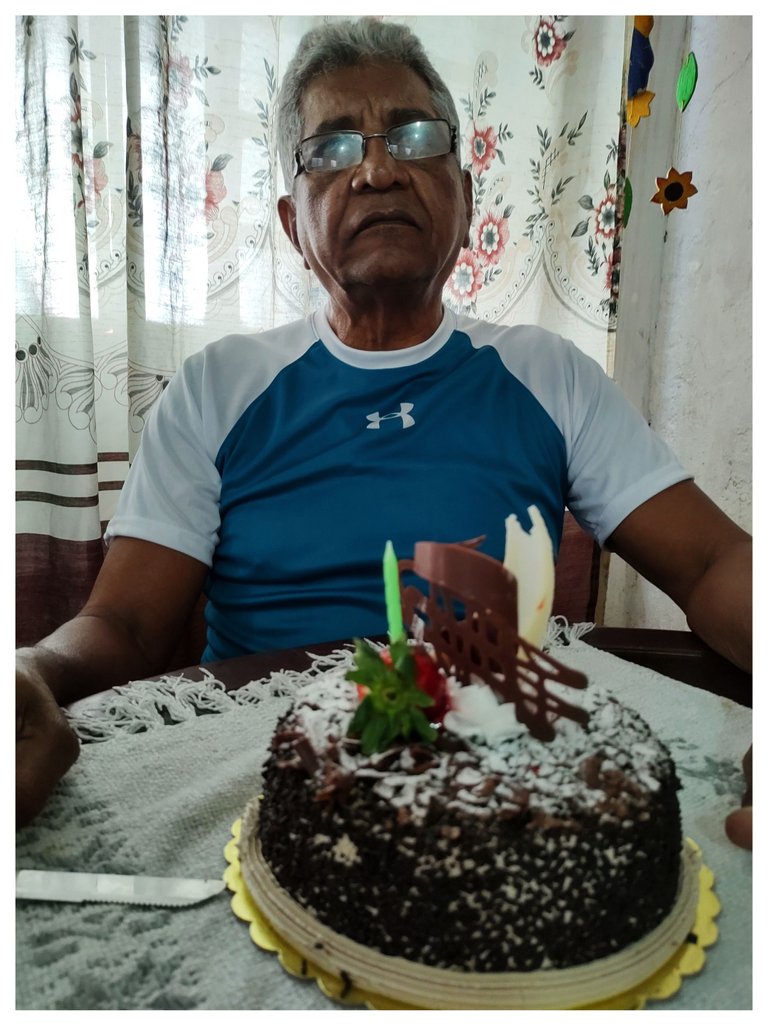 At first it was difficult because we had different characters and adaptation is never immediate. But little by little we got to know each other and things improved. To the point that today I can see him as a second dad, because he is always very attentive to us. Although I no longer live in my mother's house, I always remember with great affection the times when he would make me breakfast to go to the university, remind me to get up or go to bed, watch movies with me (we like movies a lot), go for a walk with mom, have coffee in the afternoon. All those things that make someone your family.
So on his birthday we decided to spoil him with a big meal and outing. We bought roast chicken (we love it at home), although we wanted to prepare a pasticho but we ran out of gas (Venezuelan stuff). That's what I like the most, enjoying with the family, sharing, eating and talking. Here are some pictures so you can get to know him. He doesn't usually smile much for pictures, he likes spontaneous things, so don't be fooled by his serious expression. Believe me he really enjoys spending these special dates with his family and most importantly, feeling loved.
Al principio fue difícil porque teníamos caracteres diferentes y la adaptación nunca es inmediata. Pero poco a poco nos fuimos conociendo y las cosas mejoraron. Al punto de que hoy lo puedo ver como un segundo papá, porque siempre es muy atento con nosotras. Aunque ya no vivo en la casa de mi madre, recuerdo siempre con mucho cariño las veces en que me hacía desayuno para ir a la universidad, recordarme levantarme o acostarme, ver películas conmigo (nos gusta mucho las películas), salir a caminar con mamá, tomar café en la tarde. Toda esa serie de cosas que vuelven ha alguien tu familia.
Por lo que me su cumpleaños decidimos consentirlo con una gran comida y salida. Compramos pollo asado (nos encanta en la casa), aunque queríamos preparar un pasticho pero se nos fue el gas (cosas de Venezuela). Es lo que más me gusta, disfrutar en familia, compartir, comer y hablar. Les dejo algunas fotos para que lo conozcan. El no suele sonreír mucho para las fotos, le gusta las cosas espontáneas, por lo que no se dejen engañar por su expresión de seriedad. Créanme que disfruta mucho pasar estas fechas especiales en familia y lo más importante, sentirse querido.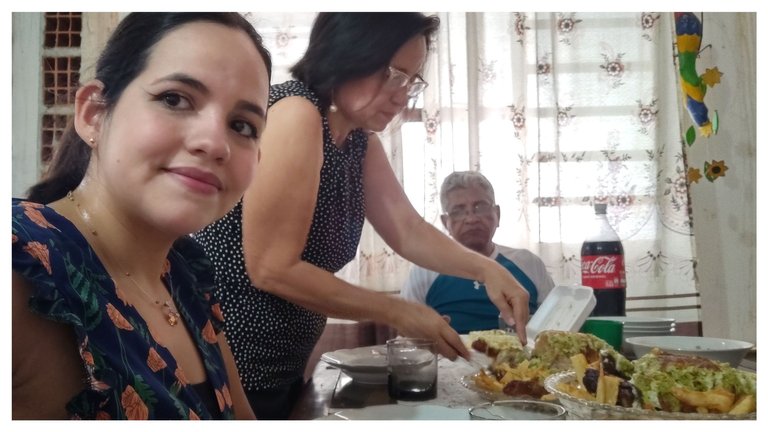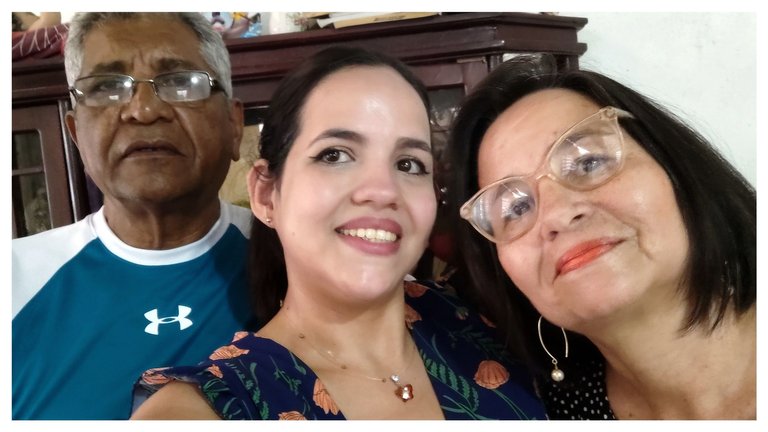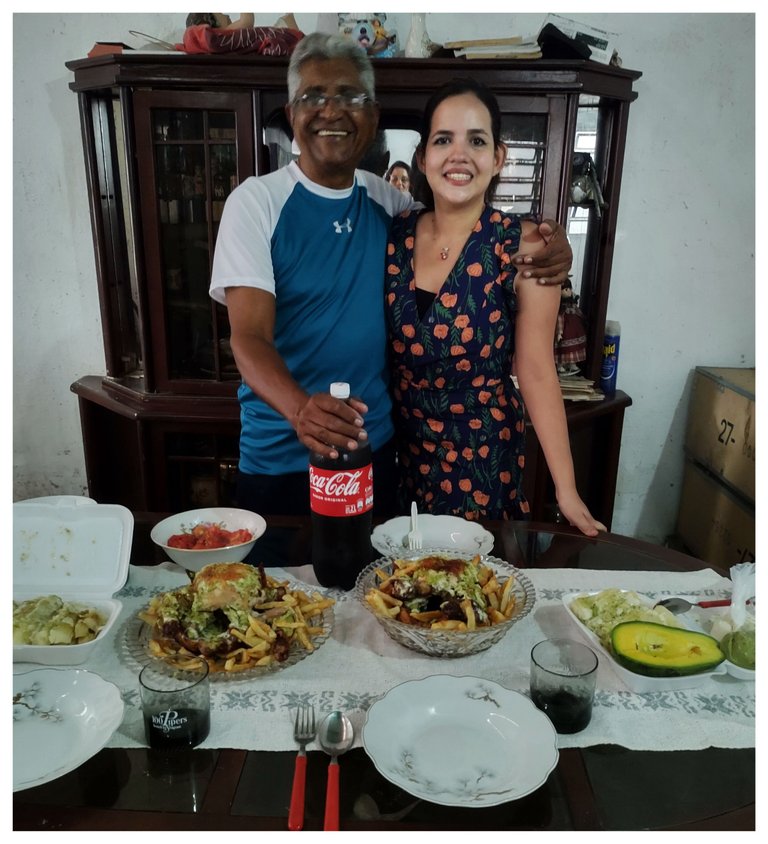 I had to leave in the afternoon. My stepfather's family had prepared a gathering for him to celebrate his birthday. So his day went very well, lots of love from all sides. I think it is important for all of us to feel loved like that on a day like his birthday. And that also makes me happy even though I was super exhausted with all the arrangements we had to make but, as always, it is worth every effort made.
Without further ado, other than learning to appreciate our family and how someone can become part of yours, I hope you enjoyed this short article. Thank you so much for stopping by, I really appreciate every person who takes a part of their time to write, vote or read my posts. A hug for you and see you next time!
Ya en la tarde me tuve que ir. La familia de mi padrastro le tenía preparado una reunión para celebrar su cumpleaños en casa de una de sus hermanas. Por lo que salió muy bien su día, mucho cariño por todos lados. Creo que es importante para todos sentirnos así de queridos en un día como el cumpleaños. Y eso también me hace feliz aunque quede súper agotada con todos los arreglos que tuvimos que hacer pero, como siempre, vale la pena cada esfuerzo realizado. Me siento feliz de tener un nuevo padre en mi vida y que aprecio mucho cada gesto de cariño que nos ha demostrado. Esta publicación en parte para agradecerlo su compañía, confianza y aprecio.
Sin más que decir, más que aprender ha apreciar a nuestra familia y como alguien puede volverse parte de la tuya, espero que hayan disfrutado este breve artículo. Muchísimas gracias por pasar por aquí, agradezco realmente cada persona que toma una parte de su tiempo para escribir, votar o leer mis publicaciones. Un abrazo para ustedes y ¡Nos vemos en la próxima!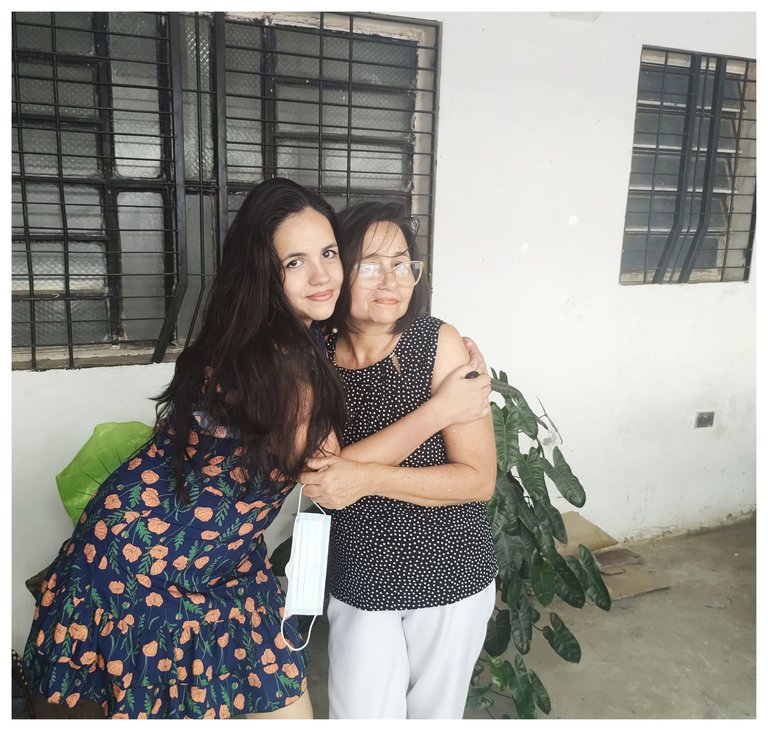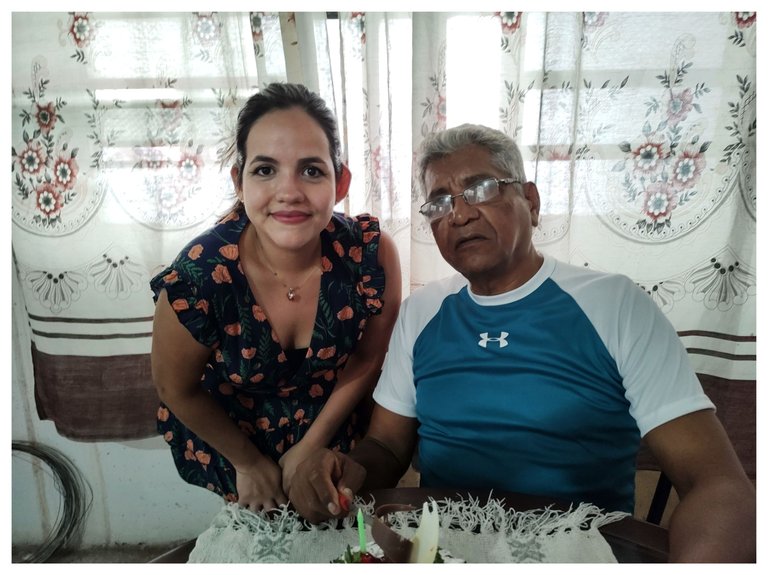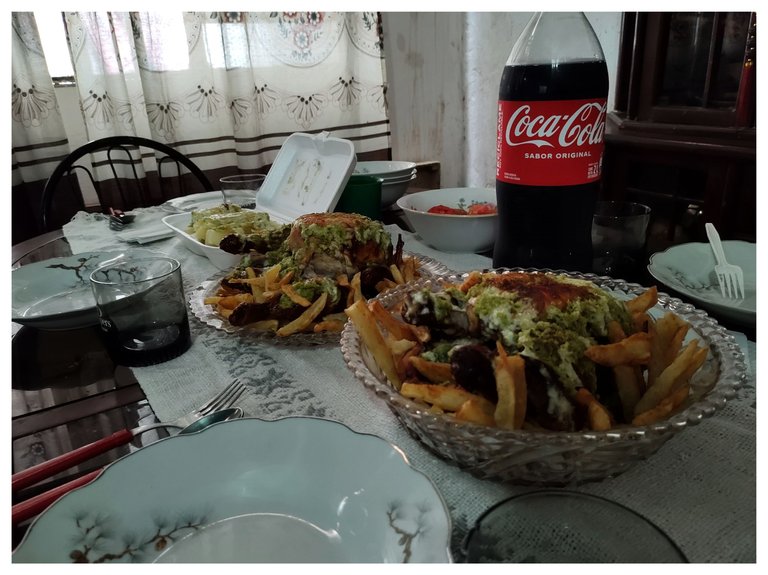 ---
---