Exercise has changed my life for the better. 🤸‍♀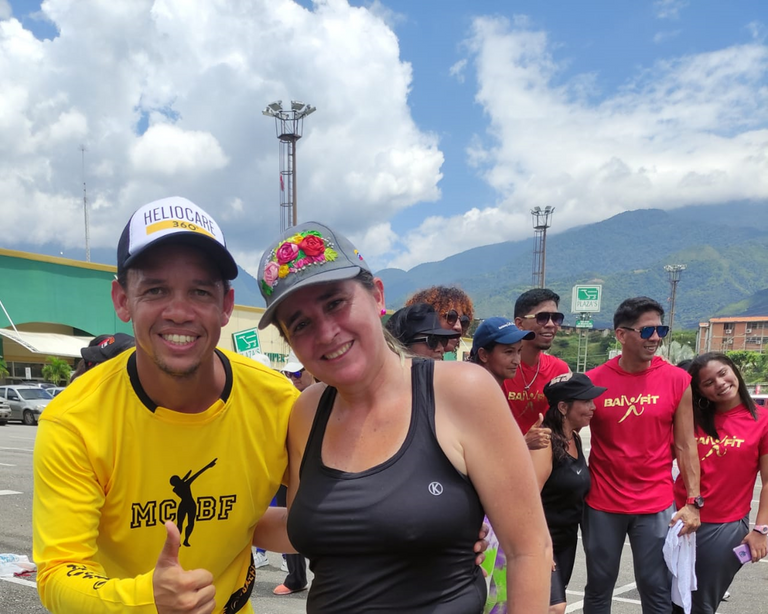 Carlos our dance instructor
How are you my dear friends from Silver bloggers, I hope you are well! I'm excited and happy because one more week has started and Christmas vacations are approaching.
Today I come with all my batteries on to tell you what I've been up to these last months.
Have you heard about dance therapy and its benefits? Well today I come to tell you, because no matter how old we are, if we are ugly or pretty, tall or short, fat or skinny, here we can all participate and charge us with the best energy to be healthy and happy.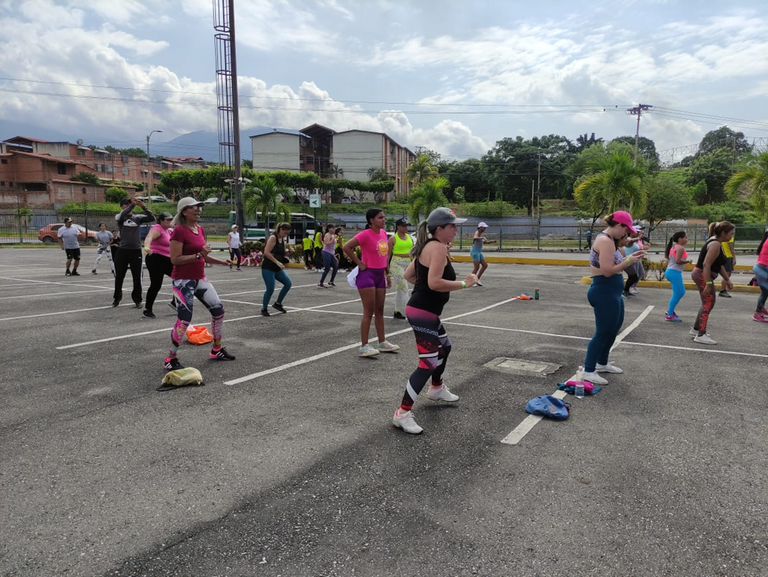 Some time ago I told you in one of my publications that since last year I took the initiative to start walking alone, that is, without waiting for my friends to accompany me to the stadium or to the mountain. The human being tends to get used to things very quickly and since we were in the pandemic I got used to go out with them every afternoon for physical activity; but then everything went back to normal and everyone took their own activities of work, home, family.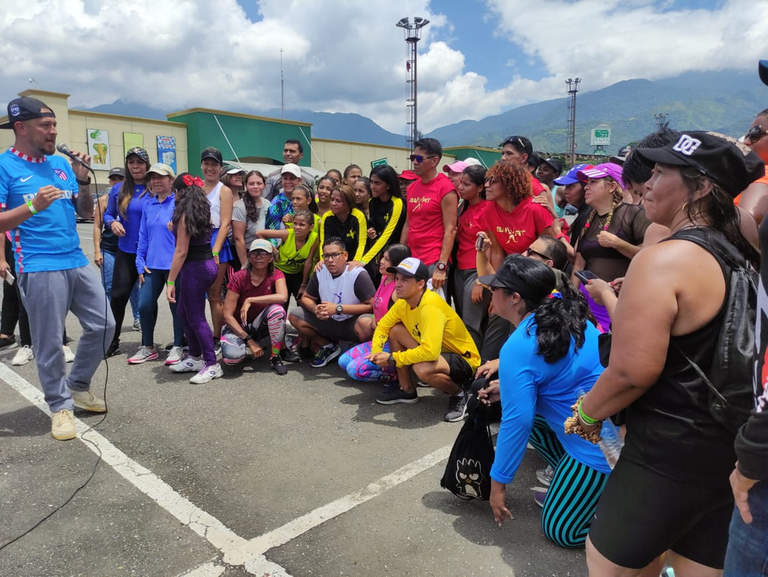 It wasn't until March that I realized that time was passing me by and that it was time to wake up and so I did. It's amazing how you disconnect from the world just being at home. I remember the first day I left the house at about 5 pm as usual and I met a few people doing the same as me. I immediately felt good, I felt liberated from some chains that had me mentally tied believing that I could not do it.
Being on the street you find out positive things, that's how I found out that the stadium near my house was already open to the public and I started walking there every afternoon from Monday to Friday for an hour.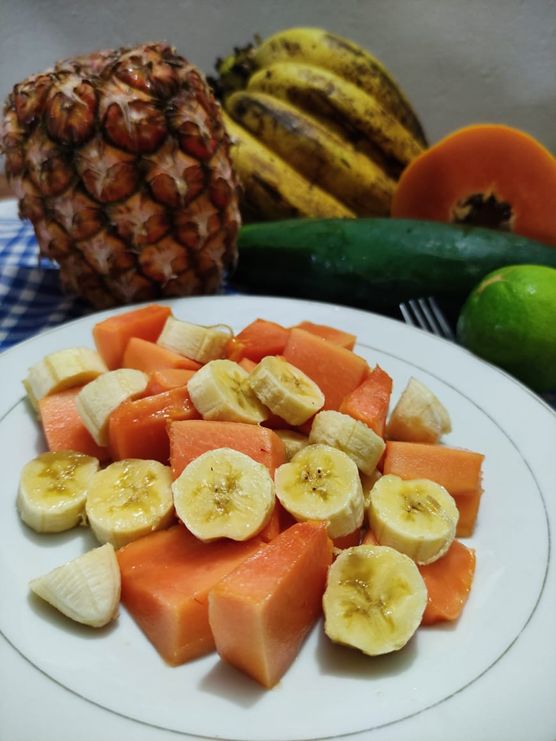 A good exercise must be accompanied by a healthy diet, so I started eating salads, fruits, whole wheat bread and soup. Eating healthy should not necessarily be linked to the thought that you want to lose weight but also because your body responds in a positive way and you feel it immediately.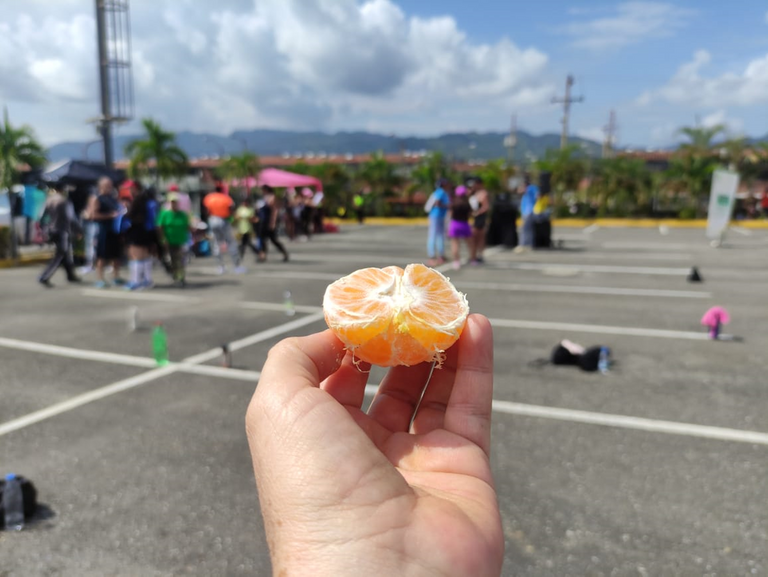 When I started walking I weighed almost 69 kilos, it was tremendous to see myself at this weight, I had never reached this weight before. In my case I felt that eating was justified because we were coming from a few years of food shortages, poor diet, among others. Then this was joined with the pandemic where we all locked ourselves at home and started making cakes, sweets, rich foods and more. Suddenly we all looked fat.
Dance therapy.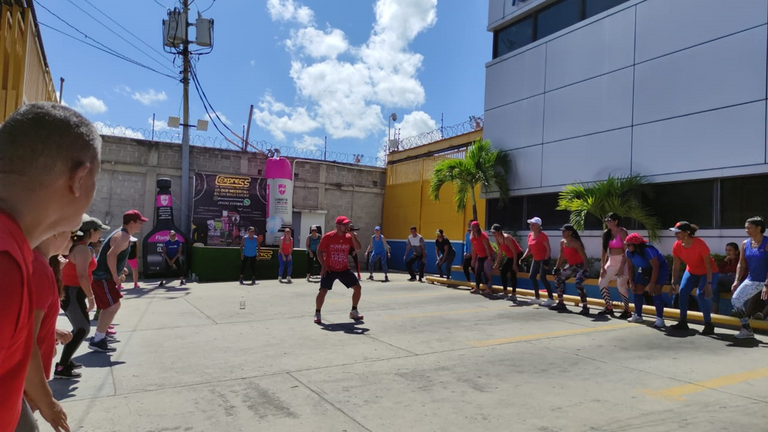 Dance therapy.
When the school vacations arrived my friends were encouraged and joined together to walk; it also happened that everywhere they began to hold Fitness events, yes friends! Everywhere we went we heard this word.
That's how we met Professor Carlos who added us to a group where we could see all the activities that were planned for the week, schedules, costs and address.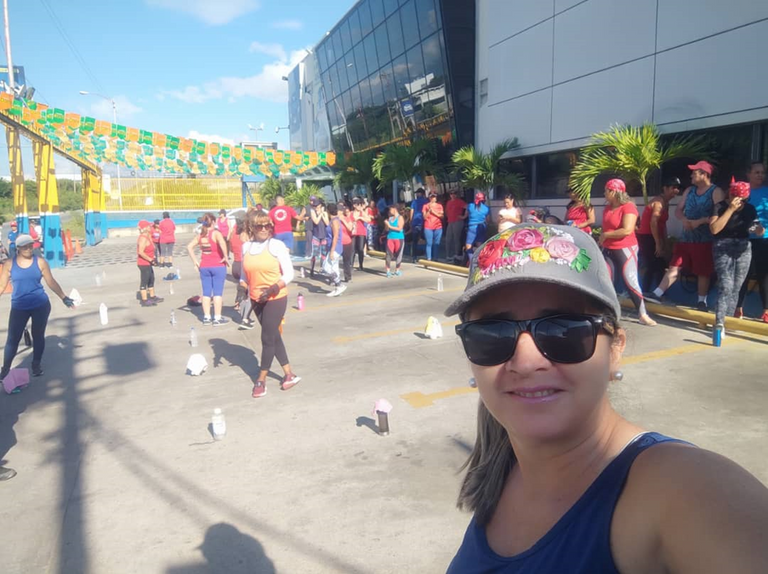 I am particularly attracted to dance therapy, all my life I have liked to dance, wiggle my tail, listen to music and sing. This physical activity is fun and effective, it is usually practiced in a scheduled manner led by a specialized instructor.
This activity not only keeps us in shape but also offers multiple benefits for our mental and physical health.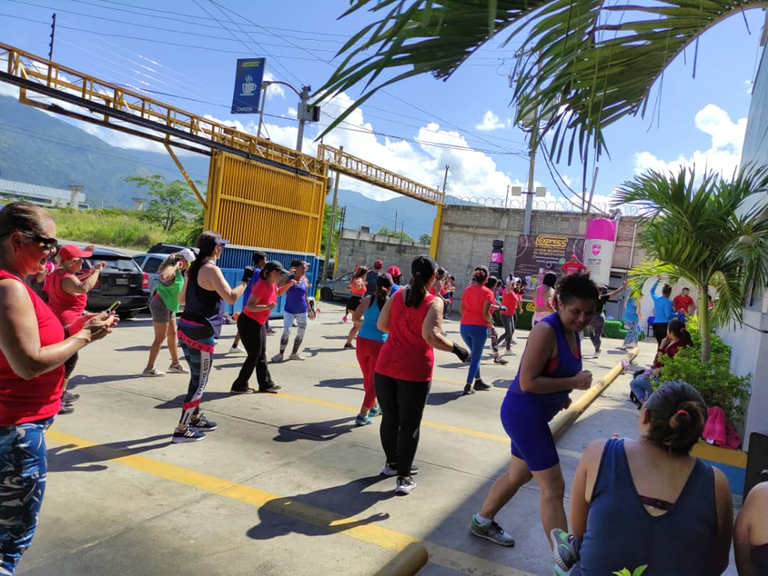 Among the benefits we can find that it prevents cardiovascular problems, while improving our osteo-muscular system.
When we dance we activate a series of reflexes that strengthen our coordination, make our body more flexible, relaxes us, reduces stress and makes us feel good, which in turn is reflected in our daily life, when we get to our homes, with friends.
I also enjoyed socializing with other people, sharing laughter, positive comments, tips to be better. I liked meeting Mr. Lorenzo who is the grandfather you see in the pictures and who dances to anything you put on him without stopping. This gentleman has so much energy that he inspires everyone.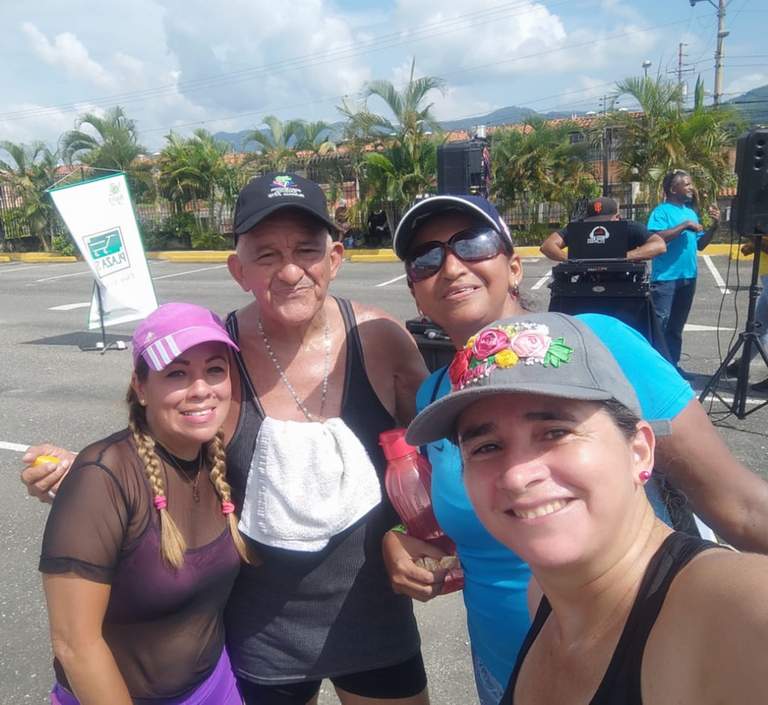 I remember someone asked him one day how old he was and he answered: "I am the age that my attitude shows:
_ I am the age that my attitude shows How old am I?
To which we all started saying he was 40, 50. Definitely an incredible human being.
Eye drops🤣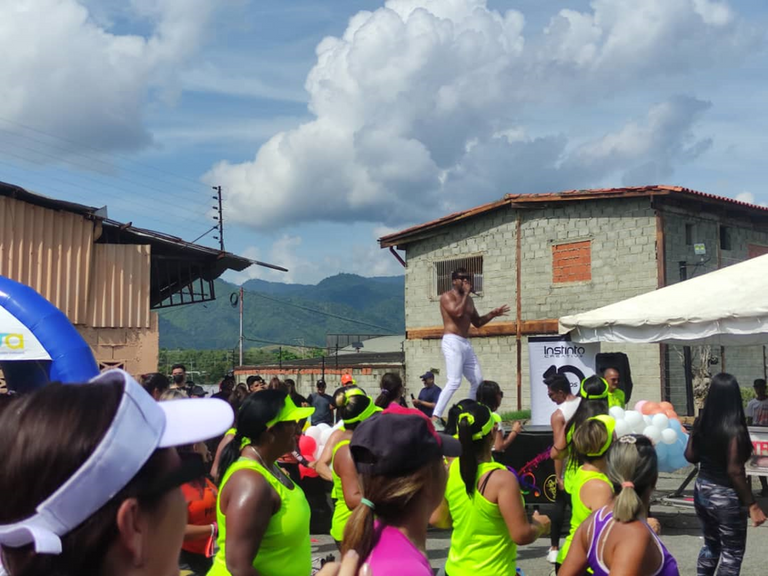 My ideal weight
Anyway, having entered this Fitness world has been the best thing that could happen to me this year, I started to eat healthy and now I drink a lot of water, so without wanting to I have reached my ideal weight, which is 60 kilos.
For now I want to continue dancing and infecting other people with this joy that I feel. That is why I invite you to do some activity, let's get out of the house, let's fight against sedentary lifestyles. It doesn't matter how old we are; now that we are retired we deserve to do good things to live better.
---

---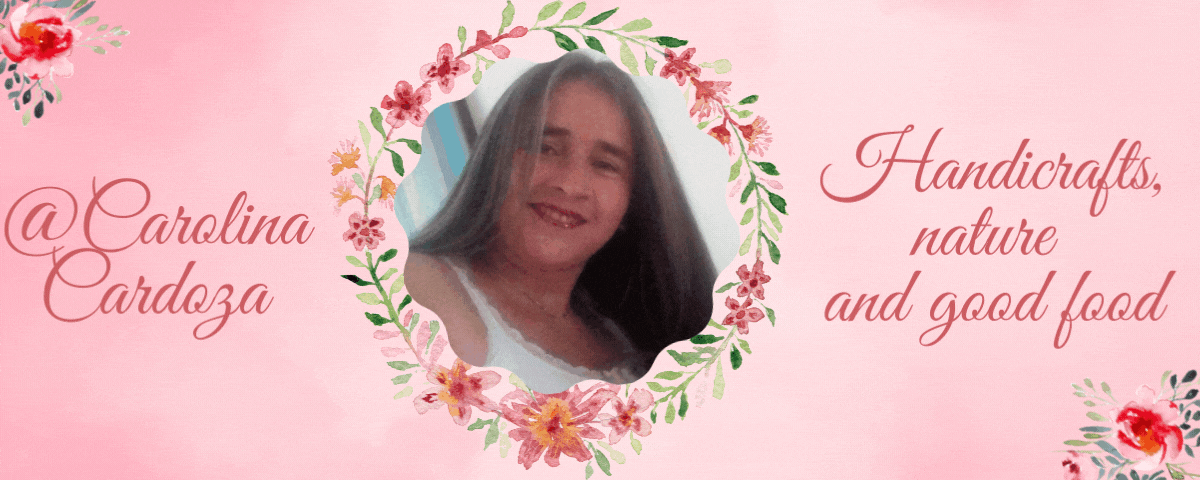 Imágenes tomadas con mi cámara celular Redmi Poco X3/ https://www.deepl.com/es/translator, separadores https://fondosdepantallaymuchomas.wordpress.com/
https://www.remove.bg/es removedor de fondo
---
---