Welcome to my mother. 💐 La bienvenida a mi madre.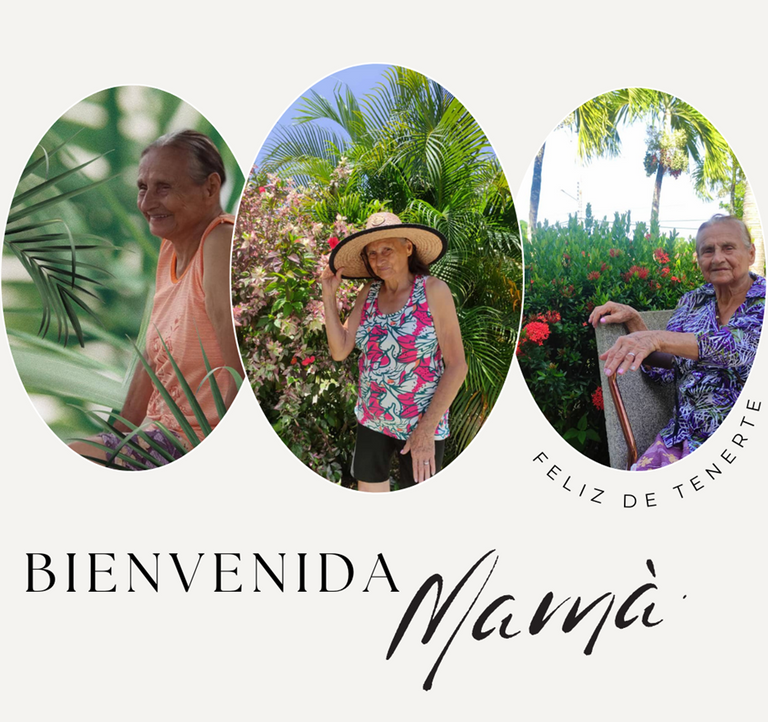 "LOVE is not a scam and when it is real it never ends".
Shakira
There is a phrase from a Venezuelan gaita that I like very much and it says: "there is no purer heart than the heart of a mother" I took that phrase for my mother, because when I am with her I see nothing but love, innocence, kindness, charity, joy, union and many other things.
"El AMOR no es una estafa y cuando es real no se acaba".
Shakira
Hay una frase de una gaita venezolana que me gusta mucho y dice: "que no hay corazón más puro, que el corazón de una madre" esa frase la tomé para mi madre, porque cuando estoy con ella no veo más que amor, inocencia, bondad, caridad, alegría, unión y muchas cosas más.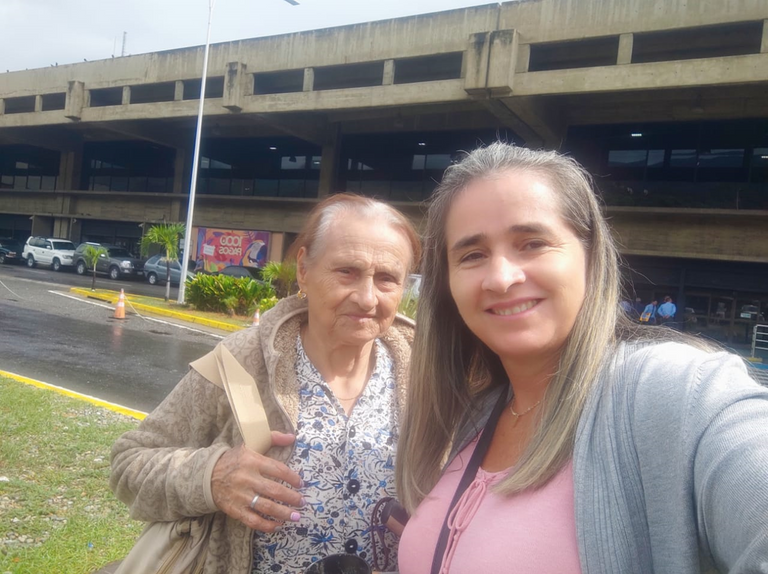 My mother is the one who makes the miracle of uniting several generations in one house and because of her we behave well, we share, we are very happy and from those family meetings I keep the best memories of my life.
Mi madre es quien hace el milagro de unir a varias generaciones en una sola casa y por ella nos portamos bien, compartimos, somos muy felices y de esos encuentros familiares guardo los mejores recuerdos de mi vida.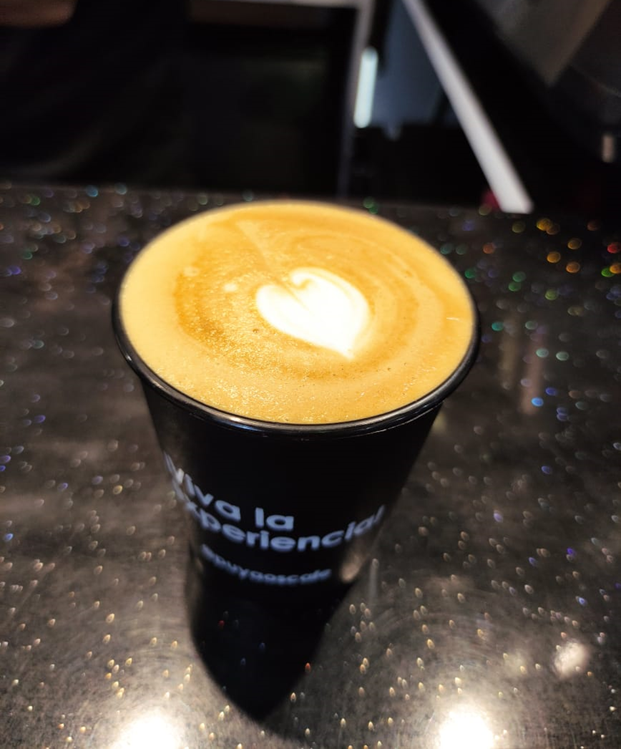 Today I come to tell you how my life has changed since 15 days ago when my mother came to Caracas to visit me after 6 years of absence. Since that day I have done nothing but enjoy every moment, I can say that I have even been selfish with my other siblings who live in the city, since I have not shared much with her.
Hoy vengo a contarles como mi vida ha cambiado desde hace 15 días que mi madre llegó a Caracas a visitarme después de 6 años de ausencia. Desde ese día no he hecho más que disfrutarla cada instante, puedo decir que he sido hasta egoísta con mis otros hermanos que viven en la ciudad, ya que no la he compartido mucho.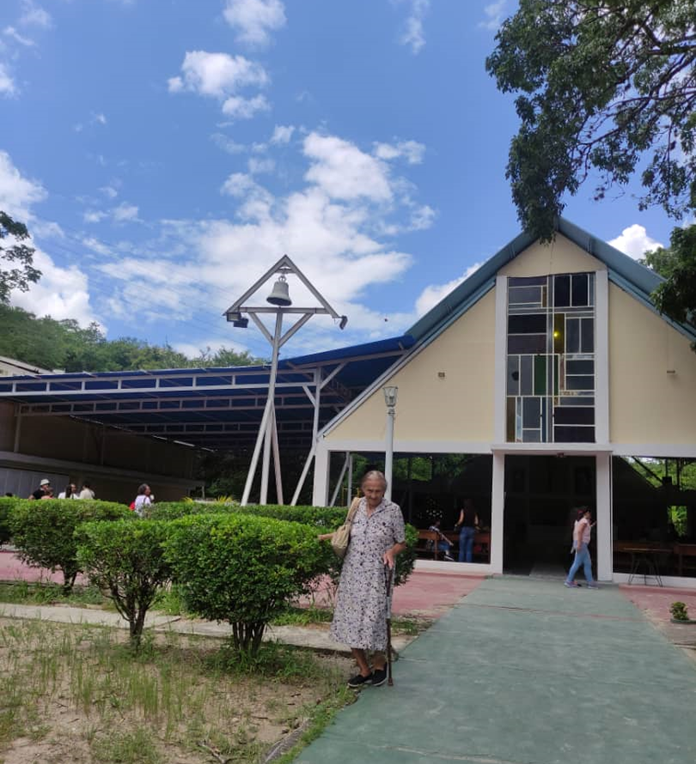 A few days ago I went to pick her up at the airport, everyone at home was very happy for her arrival and in the previous days we only talked about it to give her a warm welcome. If it were up to me I would have brought her much earlier but she was not ready for the trip yet.
Hace unos días fui a buscarla al aeropuerto, todos en casa estábamos muy contentos por su llegada y en los días previos solo hablábamos de ese tema para darle una cálida bienvenida. Si es por mí me la hubiese traído mucho antes pero ella aún no estaba lista para el viaje.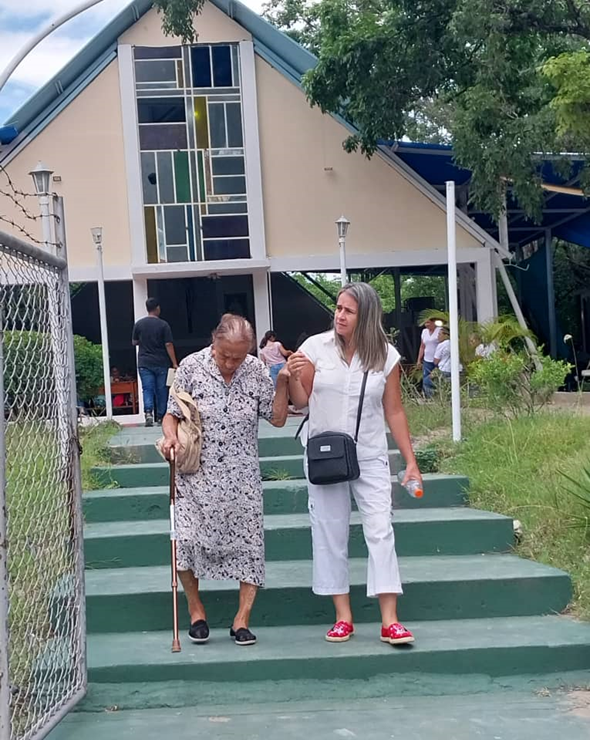 When she was on her way to the airport I felt happy, I wanted to hug her, to see her, to feel her close. The flight crew handed her to us in the disembarkation area and I was very grateful to them for having taken care of her all the way. Hugs and kisses were not long in coming, my son Israel was the designated driver and helped us with the luggage. A hot coffee was the first thing she asked for, so I immediately bought her the tastiest coffee in the place.
Cuando iba rumbo al aeropuerto me sentía dichosa, quería abrazarla, verla, sentirla cerca. La tripulación del avión nos la entregó en el área de desembarque y yo estaba muy agradecida con ellos por haberla cuidado en todo el trayecto. Los abrazos y los besos no se hicieron esperar, mi hijo Israel fue el conductor designado y nos ayudó con el equipaje. Un cafecito caliente fue lo primero que pidió, así que de inmediato compré para ella el más sabroso café del lugar.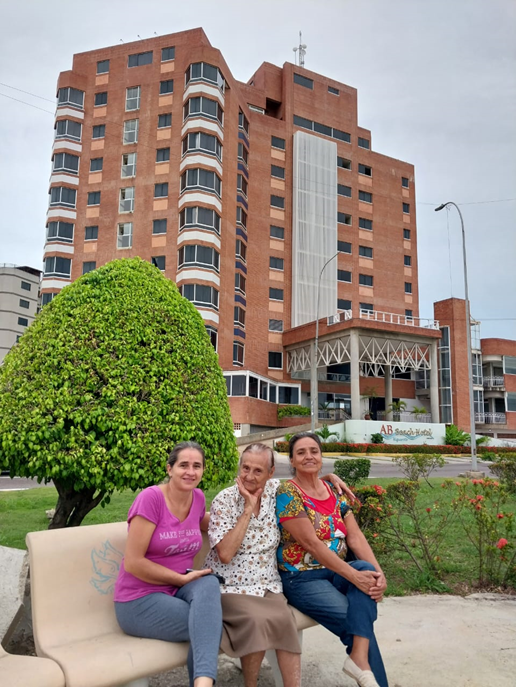 I haven't seen my mom since December, it's not the same to talk on the phone just for a while, especially with her who loves to talk so much and remember the times of Maria Castaña (golden times for her). Being together I can take care of her, pamper her, take her for a walk, remember the moments we like, but with no time limit.
Desde el mes de diciembre no veía a mi mamá, no es lo mismo hablar por teléfono tan solo por un rato, sobre todo con ella que le encanta conversar tanto y recordar los tiempos de María Castaña (tiempos de oro para ella). Estando juntas la puedo atender, consentir, pasear, recordar los momentos que nos gustan pero sin límite de tiempo.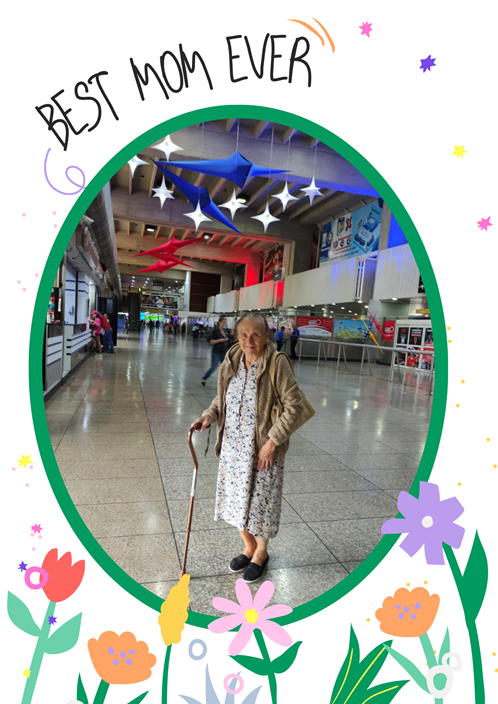 My mom's name is Vidalita and as the first 4 letters of her name indicate, she is pure LIFE. From her I have only the best memories of my childhood and adolescence. She has always been surrounded by good people who have appreciated her a lot throughout her life. With her joy she has taught us that life is more than bitterness, commitments, stress.
Since she arrived I have not stopped spoiling her, the first thing we did that weekend was to go to the beach, this place is something she loves, it makes her happy.
El nombre de mi mamá en Vidalita y como sus 4 primeras letras del nombre lo indican es VIDA pura. De ella solo tengo los mejores recuerdos de mi infancia y mi adolescencia. Ella siempre ha estado rodeada de personas buenas que la han apreciado mucho a lo largo de su vida. Con su alegría nos ha enseñado que la vida es más que amargura, compromisos, estrés.
Desde que llegó no he parado de consentirla, lo primero que hicimos ese fin de semana fue irnos a la playa, este lugar es algo que a ella le encanta, la hace feliz.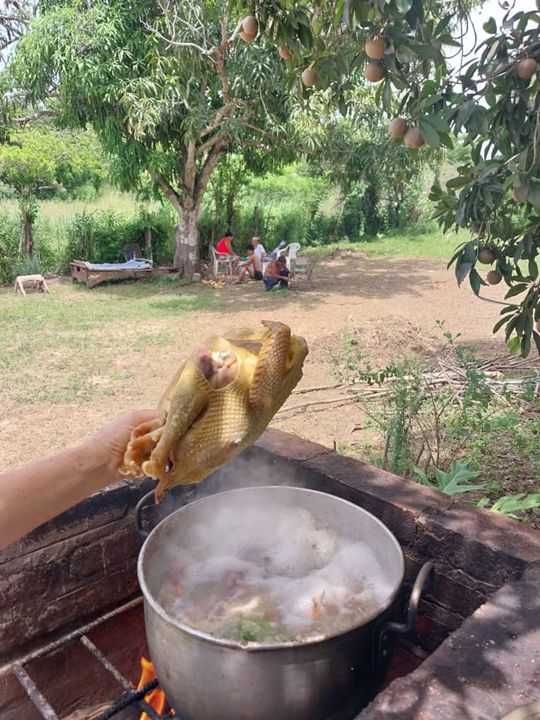 😄Anecdotes about my mother: 🍗
My mother has always been daring, she likes to invent things and this time was no exception; I tell you that she brought the rooster she had in the barnyard, of course she prepared it with time and wrapped it well in aluminum foil and bags. I don't know how the security guard didn't check her hand bag where she had put the package.
Mi madre siempre ha sido atrevida, a ella le gusta inventar cosas y esta vez no fue la excepción; les cuento que se trajo el gallo que tenía en el corral, por supuesto lo preparó con tiempo y lo envolvió bien en papel aluminio y bolsas. No sé cómo el Guardia de seguridad no le revisó el bolso de mano donde ella había metido el paquete.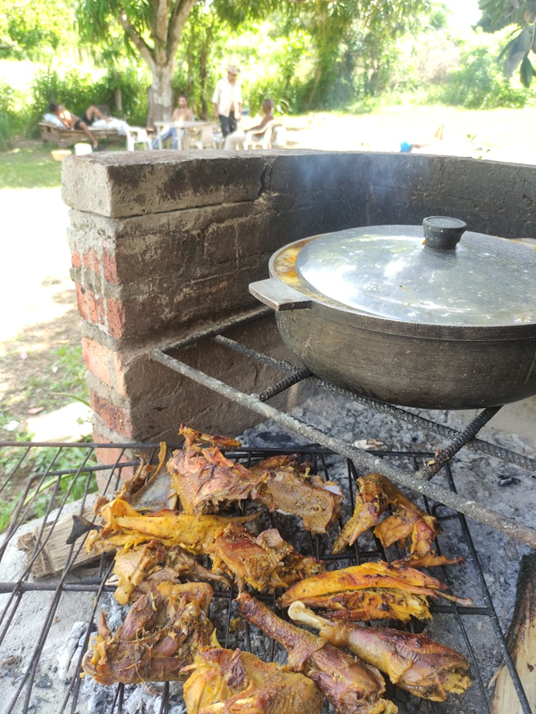 As many of you may know this type of meat is very tasty, it is not the same as the meat from a chicken you buy in a supermarket. These animals are raised free range, they only eat seeds, healthy things and that is why it tastes so good. As soon as we got together we made rooster soup and roasted the prey on the grill previously seasoned as my mother has taught us all our lives.
Como muchos de ustedes sabrán ese tipo de carnes es muy sabrosa, no es igual a la carne de un pollo que compras en un supermercado. Estos animales son criados libres en el campo, solo comen semillas, cosas sanas y por eso es sabe muy bien. Apenas nos reunimos hicimos la sopa de gallo y asamos las presas en la parrilla previamente aliñadas como nos ha enseñado mi madre toda la vida.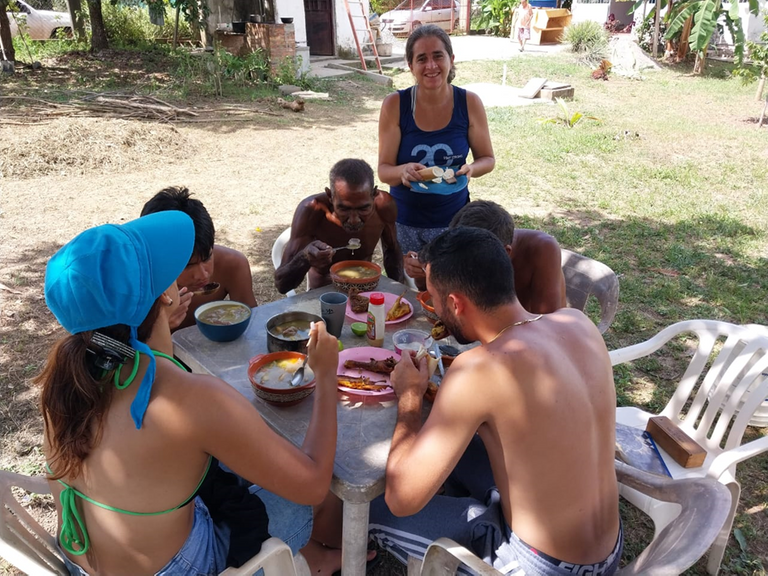 You don't know how I missed my old lady's seasoning, this soup was very tasty and so was the rooster. You don't know how we laughed telling about my mother's antics and how good the guard was in letting it pass.
No saben cómo extrañaba el sazón de mi vieja, esta sopa quedó muy rica y el gallo también. No saben cómo nos reíamos contando las travesuras de mi madre y de lo bueno que fue el guardia en dejárselo pasar.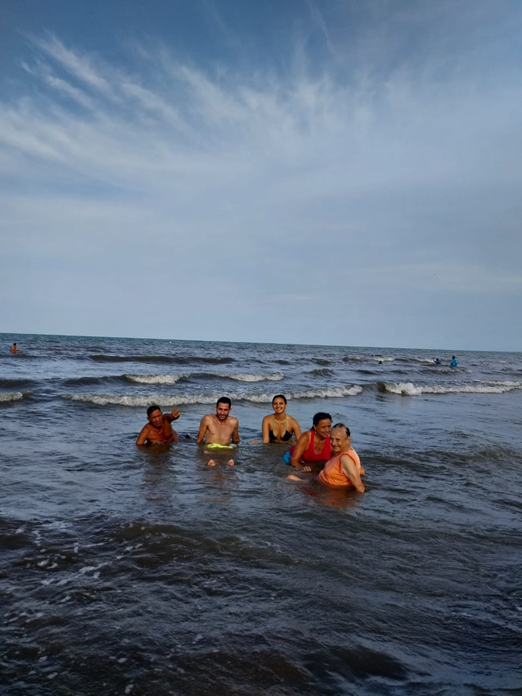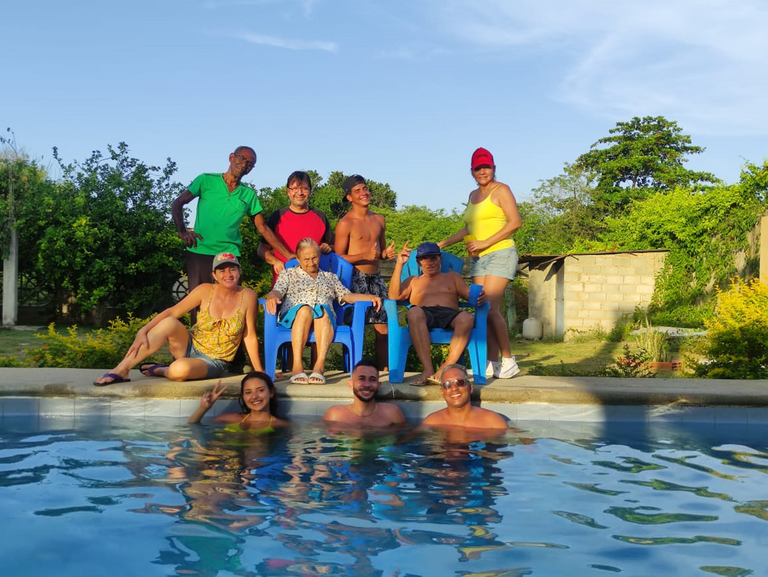 In these 15 days we have walked around, we have had fun, she has also spoiled me by cooking delicious things that I like. I hope to continue having a nice vacation, I also hope to be able to take her to her medical checkup, go shopping, visit her friends in the city and much more.
En estos 15 días hemos paseado, nos hemos divertido, ella también me ha consentido cocinándome cosas ricas que me gustan. Espero seguir pasando unas lindas vacaciones, también espero poderla llevar a su chequeo médico, irnos de compras, visitar a su amigos de la ciudad y mucho más.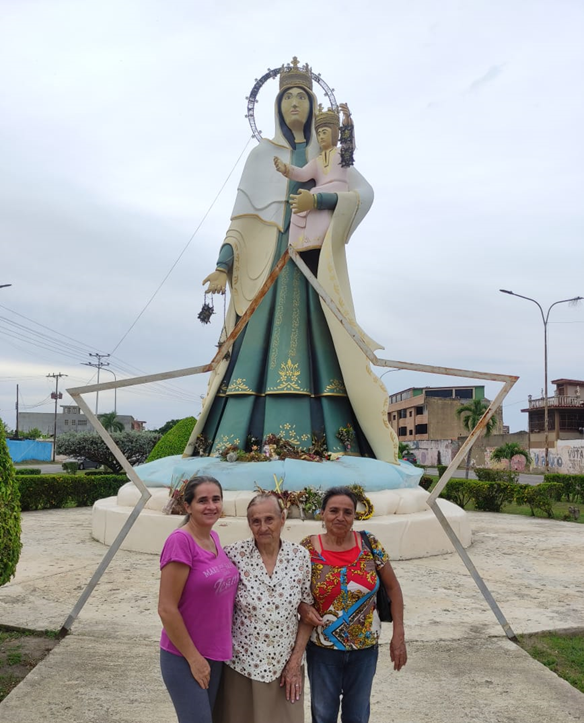 I am really enjoying this visit, if anyone asks me at this moment how do I feel? I can only say HAPPY!
En verdad estoy disfrutando esta visita, si alguien me pregunta en este momento ¿Cómo me siento? Solo puedo decir ¡FELIZ!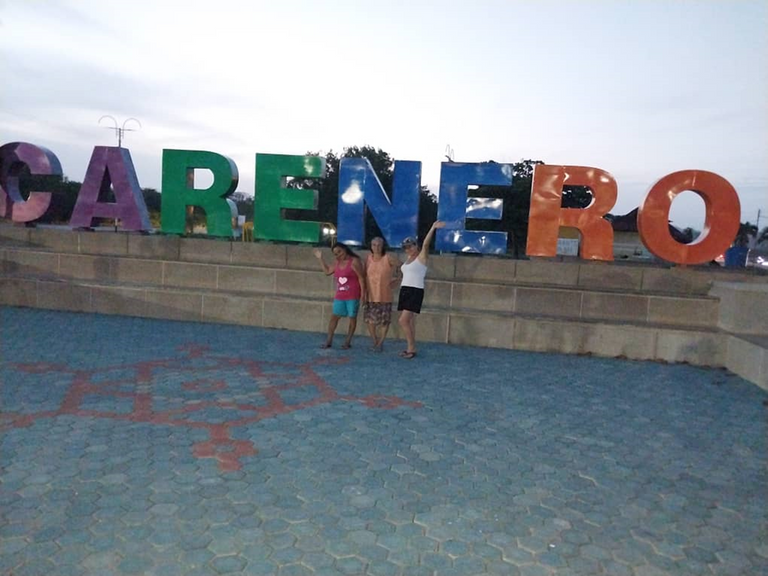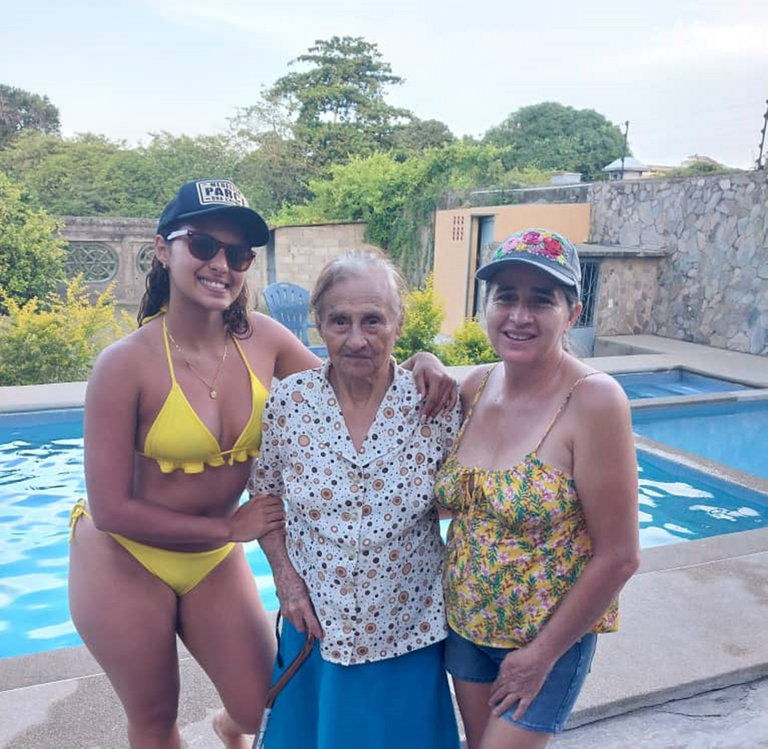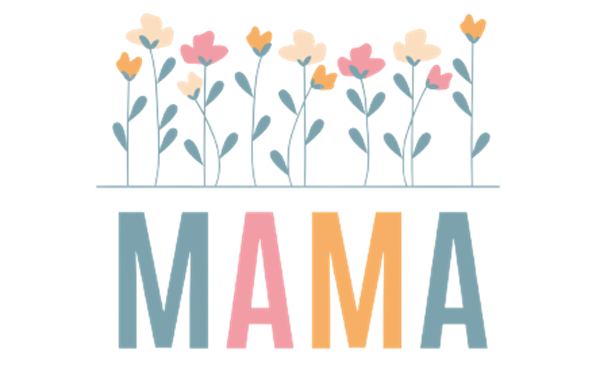 ---
---

Imágenes tomadas con mi cámara celular Redmi Poco X3/ https://www.deepl.com/es/translator, separadores https://fondosdepantallaymuchomas.wordpress.com/
---
---