I show you how I made an invisible choker or ghost necklace.// Te muestro como me hice un gargantilla invisible o collar fantasmita.
Saludos a todos los integrantes de esta hermosa comunidad de #Jewelry, esperando se encuentren llenos de mucha salud y creatividad.
Greetings to all the members of this beautiful #Jewelry community, hoping you are full of good health and creativity.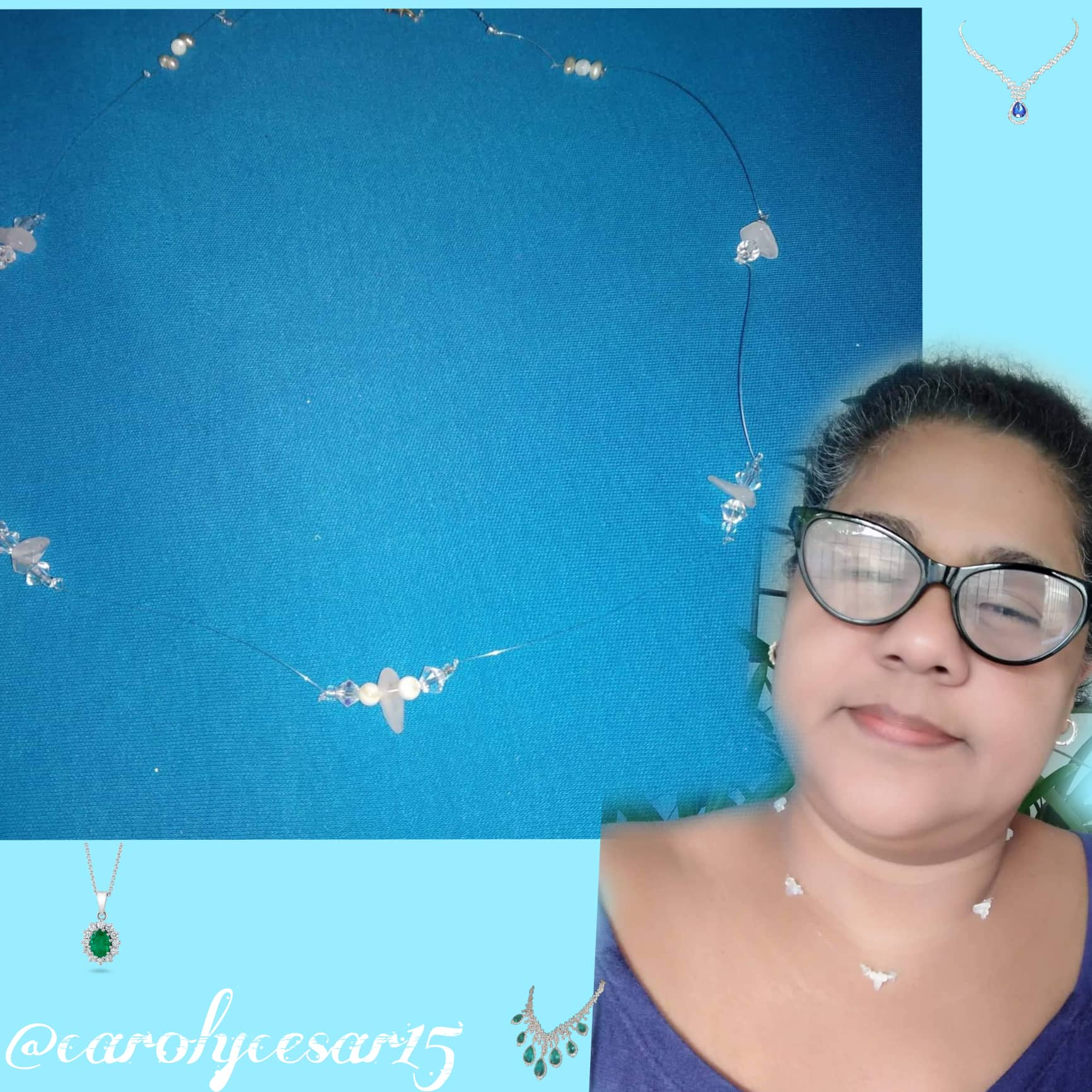 Feliz de compartir una vez más con todos ustedes. Y en esta ocasión es para mostrarle como hice esta linda manualidad, en verdad es muy fácil de realizar, no tienen complicación alguna, ademas, que quedan muy lindan y lucen bien.
Y aparte como lo dice su nombre " fantasmitas" que aunque se vean, en su caso ni se sienten…son bien raros verdad, porque los fantasmas se suponen que no se ven pero los sienten. Y estos collares se ven y en mi caso yo ni los siento.
Happy to share once again with all of you. And this time it is to show you how I made this beautiful craft, it is really very easy to do, they do not have any complications, in addition, they are very cute and look good.
And besides, as their name says, "ghosts" that although they are seen, in their case they are not even felt…they are very rare, right, because ghosts are not supposed to be seen but they are felt. And these necklaces are seen and in my case I don't even feel them.
Estuvieron un tiempo de moda, pero como yo pienso que la moda es para quien le acomode…yo siempre desde que los empecé hacer, siempre llevo alguno puesto.
Antes usaba cadenas de plata, de hecho a veces usabas más de una y en ocasiones resultaban pesadas y muy incomodas. Y como lo mencione antes, desde hace mucho tiempo los uso cuando quiero llevar alguna prenda de joyería en el cuello.
They were fashionable for a time, but since I think that fashion is for those who suit it…I always, since I started doing them, I always wear one.
Before I used silver chains, in fact sometimes you used more than one and sometimes they were heavy and very uncomfortable. And as I mentioned before, I have been using them for a long time when I want to wear some jewelry around my neck.
De verdad que ni lo sienten ( claro siempre y cuando no te dé por colocarle un dije que pese mucho) y aunque para este use varias piedras pequeñas de cuarzo rosa, no se siente peso alguno. Y para mí me resultan muy bien, debido que con los años ya no uso tantas cosas( me encantaba usar muchas pulseras, cadenas, anillos…en fin a veces parecía una " tienda ambulante" de joyería.
Estos collares me han sacado de apuro a la hora de hacerle un regalo a mis amigas y familiares. Y sé que lo saben apreciar porque a todo lo que hago le pongo mucho cariño y tienen un valor sentimental único.
They really don't even feel it (of course, as long as you don't give it a heavy pendant) and although I use several small rose quartz stones for this, you don't feel any weight. And for me they turn out very well, because over the years I no longer use so many things (I loved wearing many bracelets, chains, rings... in short, sometimes it seemed like a "walking jewelry store".
These necklaces have gotten me out of trouble when it comes to giving a gift to my friends and family. And I know they know how to appreciate it because I put a lot of love into everything I do and they have a unique sentimental value.
Y aunque me faltaron las grapas o tapa nudos, los cuales se usan para darle un aspecto limpio al trabajo..creo que no se ve mal, pero ya saben que hay ese tipo de materiales, que hará que el trabajo quede aun más bonito.
And although I missed the staples or knot covers, which are used to give the work a clean look... I think it doesn't look bad, but you already know that there are those types of materials, which will make the work even more beautiful.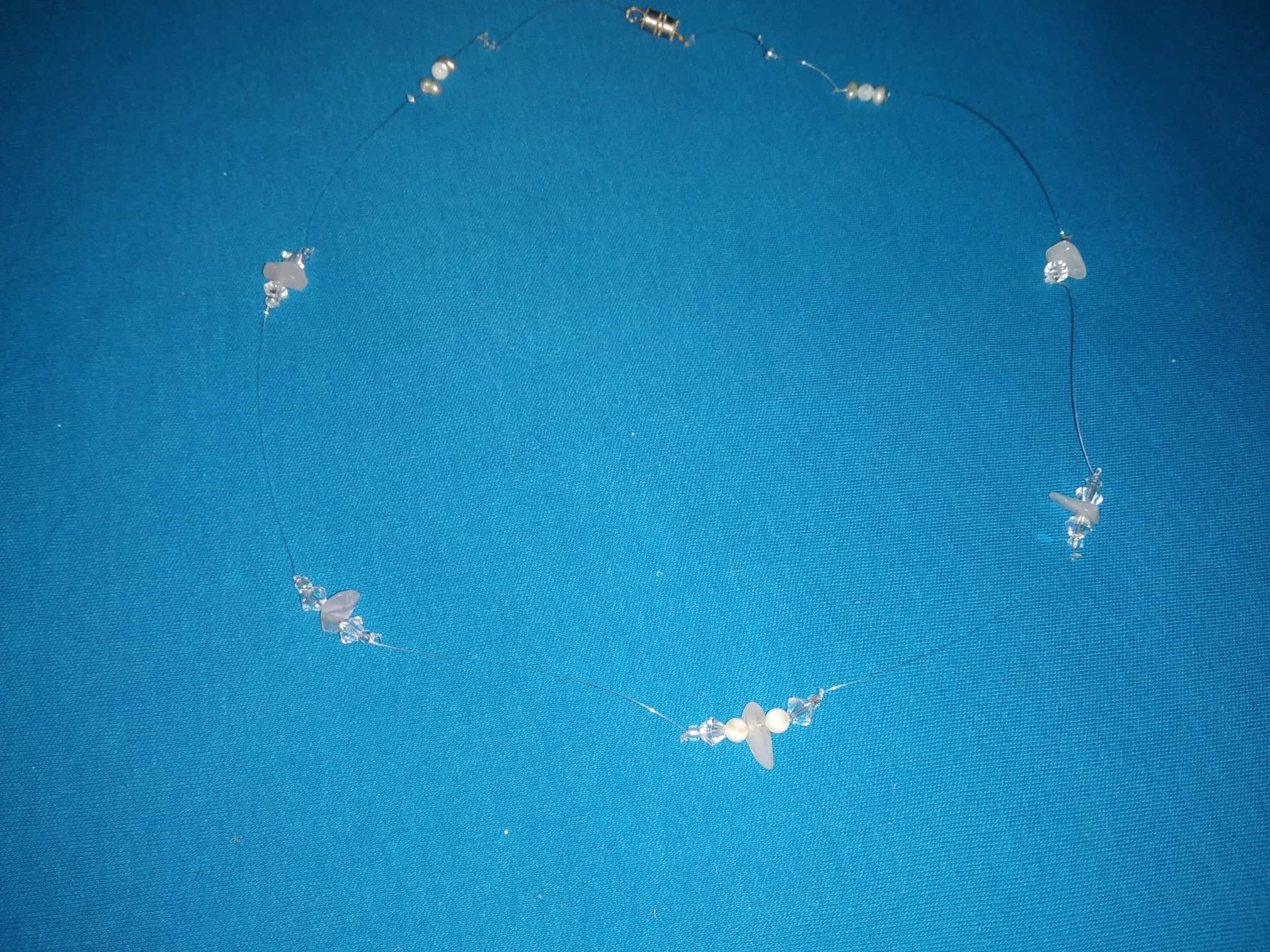 Para elaborar este collar fantasma, utilice los siguientes materiales:
Un metro de hilo de nailon transparente, en este caso el mas finito que tenia a la mano.
Cinco piedras de cuarzo rosa.
Diez swarovski blancos.
Cuatro perlitas redondas y cuatro ovaladas.
Doce mostacillas transparentes.
Un trancadero o broche de barril.
Tijera.
To make this ghost necklace, use the following materials:

A meter of transparent nylon thread, in this case the finest thread I had on hand.
Five rose quartz stones.
Ten white swarovski.
Four round and four oval pearls.
Twelve transparent beads.
A lock or barrel clasp.
Scissors.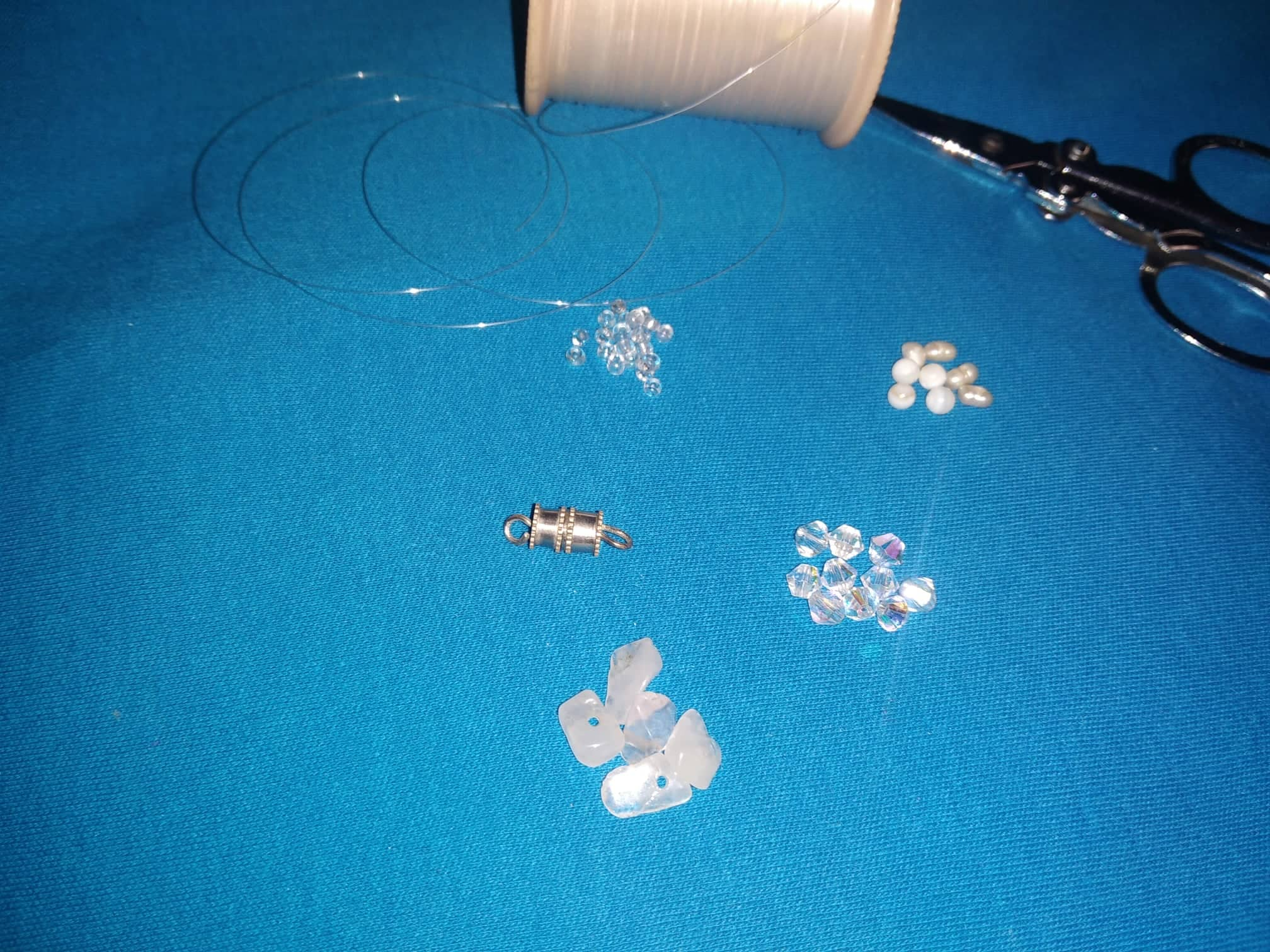 Procedimiento:
Process:
Paso #1
Corte un metro del hilo de nailon transparente ( no quería correr el riesgo de que podía faltar hilo, ya que iba hacer muchos nudos, por lo tanto preferí que sobrara hilo a que me fuera a faltar.)
Y organice las piedras en círculo, para visualizar como quería el collar.
Step 1
Cut a meter of the transparent nylon thread (I didn't want to run the risk of running out of thread, since I was going to tie a lot of knots, so I preferred to have thread left over than to miss it.)
And arrange the stones in a circle, to visualize how you wanted the necklace.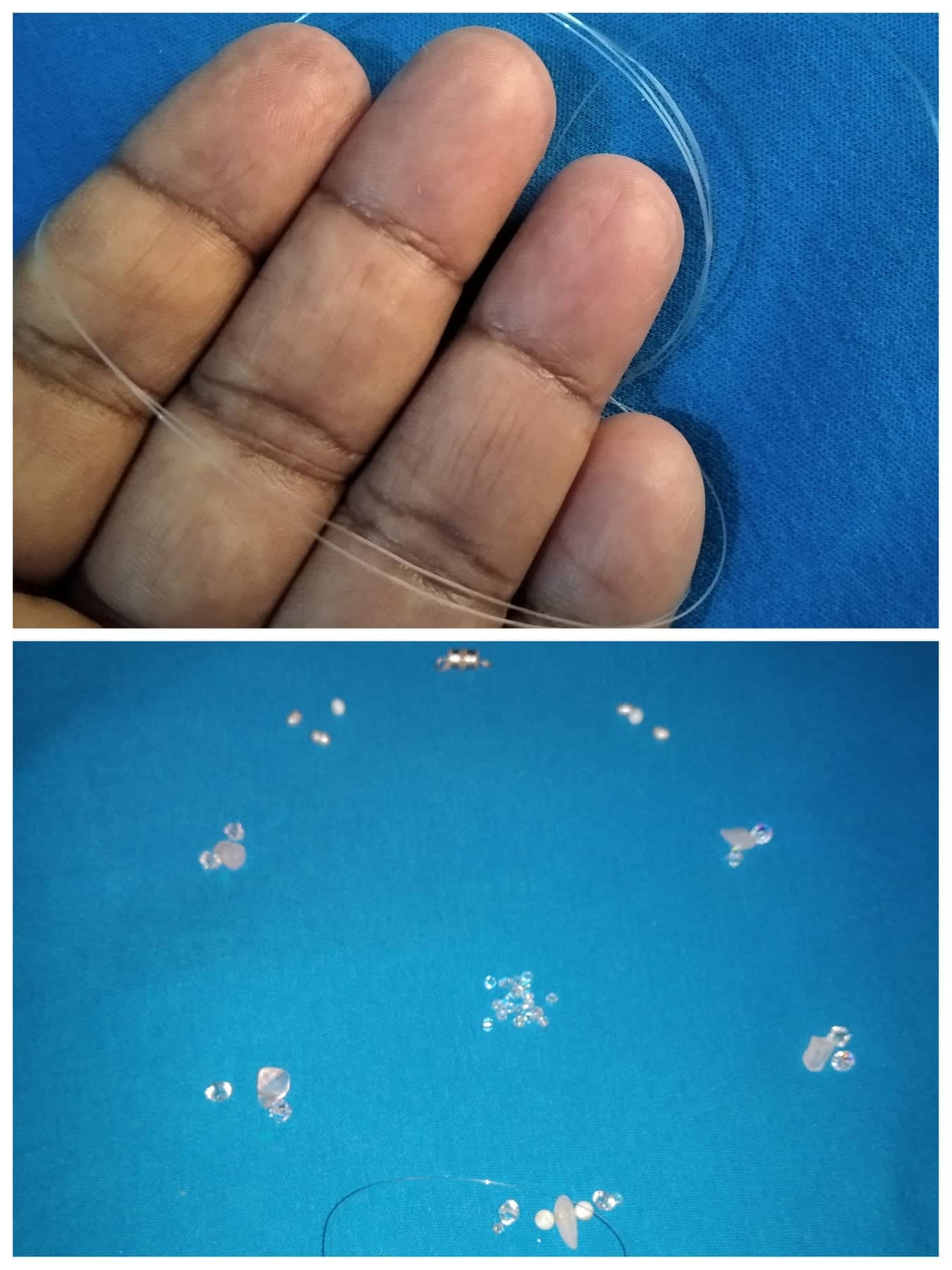 Paso #2
Procedí a colocar las piedras en el centro del hilo, metiendo primero una mostacilla, luego un swarovski , después una perlita y en centro la piedra de cuarzo rosa. Para luego seguir con la perlita, el sawarovski y la mostacilla.
Y así entonces centrar bien las piedras y hacer varios nudos de cada lado asegurando que no se fueran a rodar.
Step 2
I proceeded to place the stones in the center of the thread, putting first a bead, then a Swarovski, then a pearl and in the center the rose quartz stone. To then continue with the perlite, the sawarovski and the mostacilla.
And so then center the stones well and make several knots on each side ensuring that they would not roll.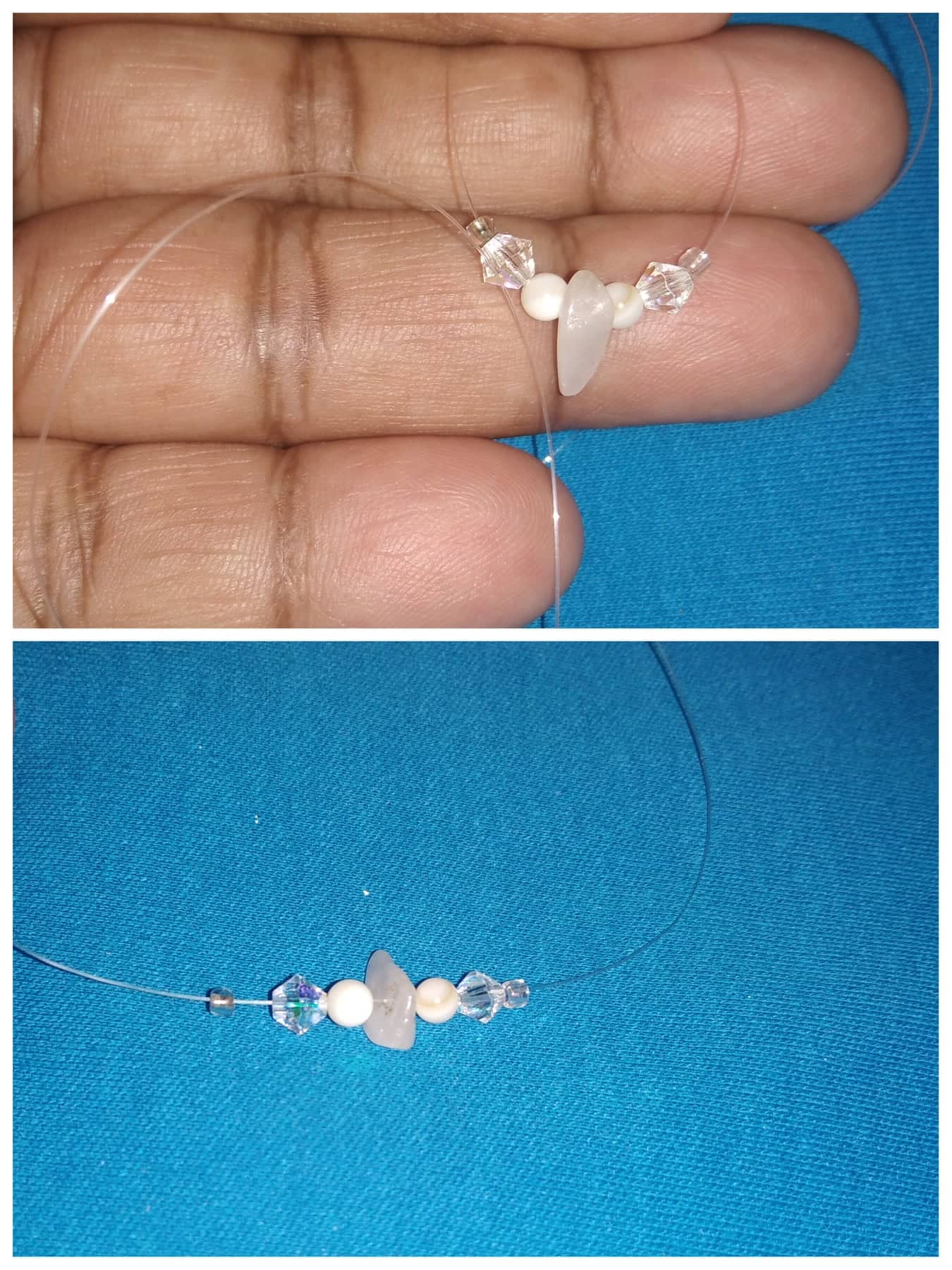 Paso #3
Ya para colocar las otras piezas, deje unos centímetros( lo hice al ojo,es decir, sin tener una medida exacta) hice varios nudo a cada lado de las piedras central. Y le fui colocando en de igual forma pero sin las perlitas y anudando para asegurarlas.
Haciendo otra de igual manera y al final le coloque de cada lado tres perlitas dejando la redonda en el centro. Y antes de colocar el trancadero y para que me quedara un poco más largo le agregue solo una mostacilla de cada lado.
Step 3
Now to place the other pieces, leave a few centimeters (I did it by eye, that is, without having an exact measurement) I made several knots on each side of the central stones. And I was placing it in the same way but without the pearls and knotting to secure them.
Making another in the same way and at the end I placed three pearls on each side, leaving the round one in the center. And before placing the lock and to make it a little longer I added only one bead on each side.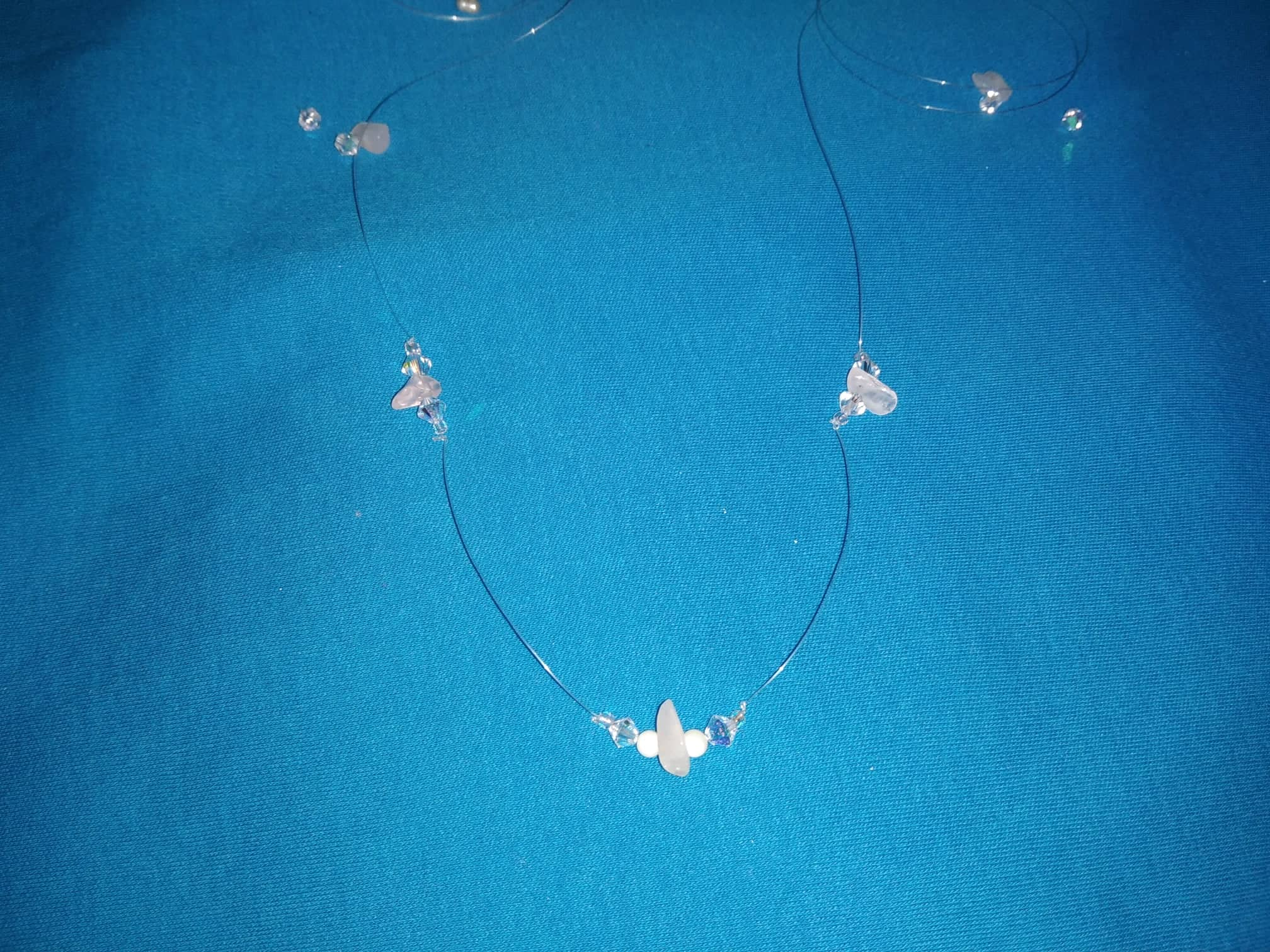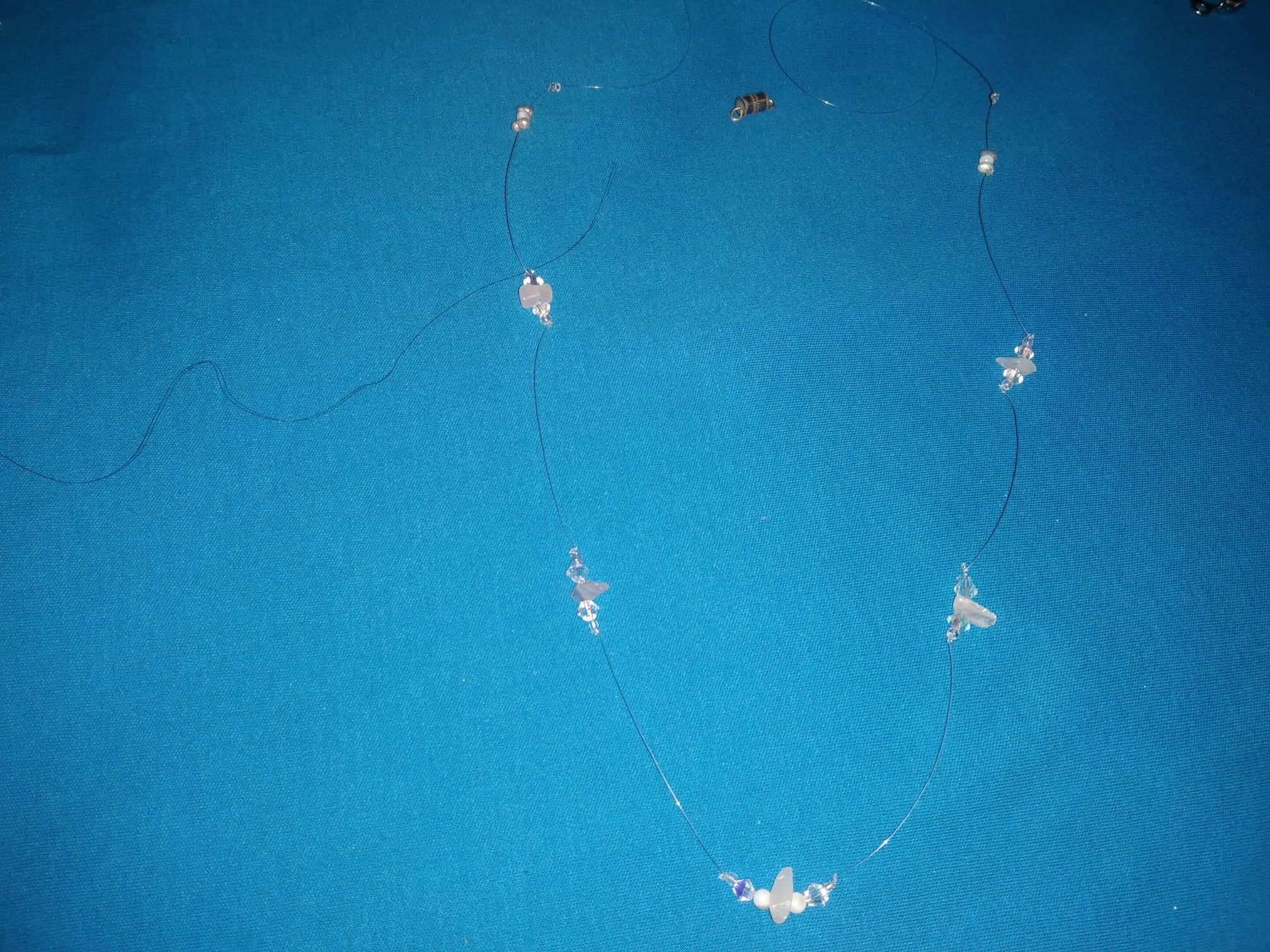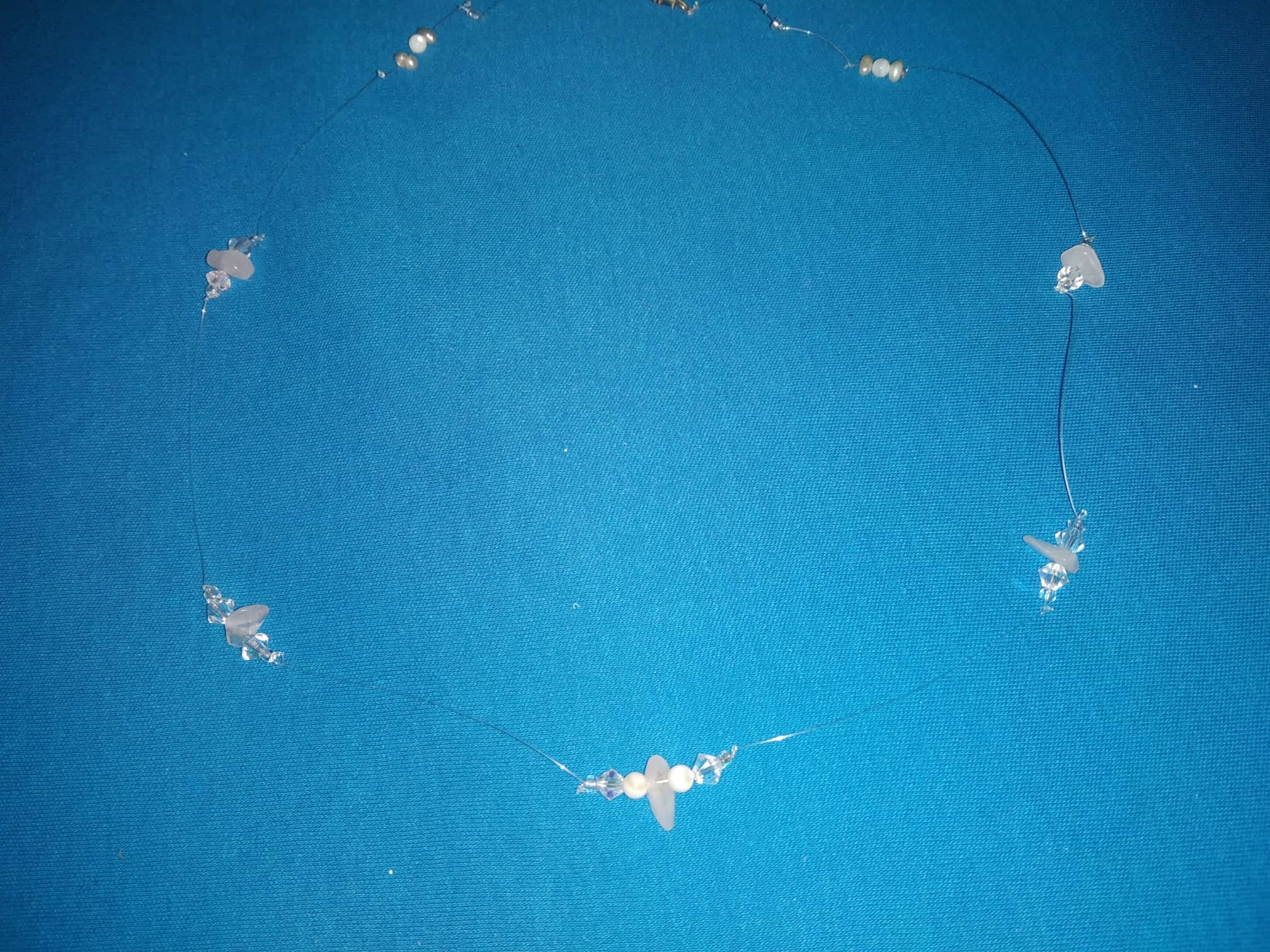 Y así mis queridos amigo, de esta manera muy fácil y rápida podemos hacer estos lindos collares. Los cuales se pueden hacer usando las piedras que más te gusten.
And so my dear friends, in this very easy and fast way we can make these beautiful necklaces. Which can be done using the stones that you like the most.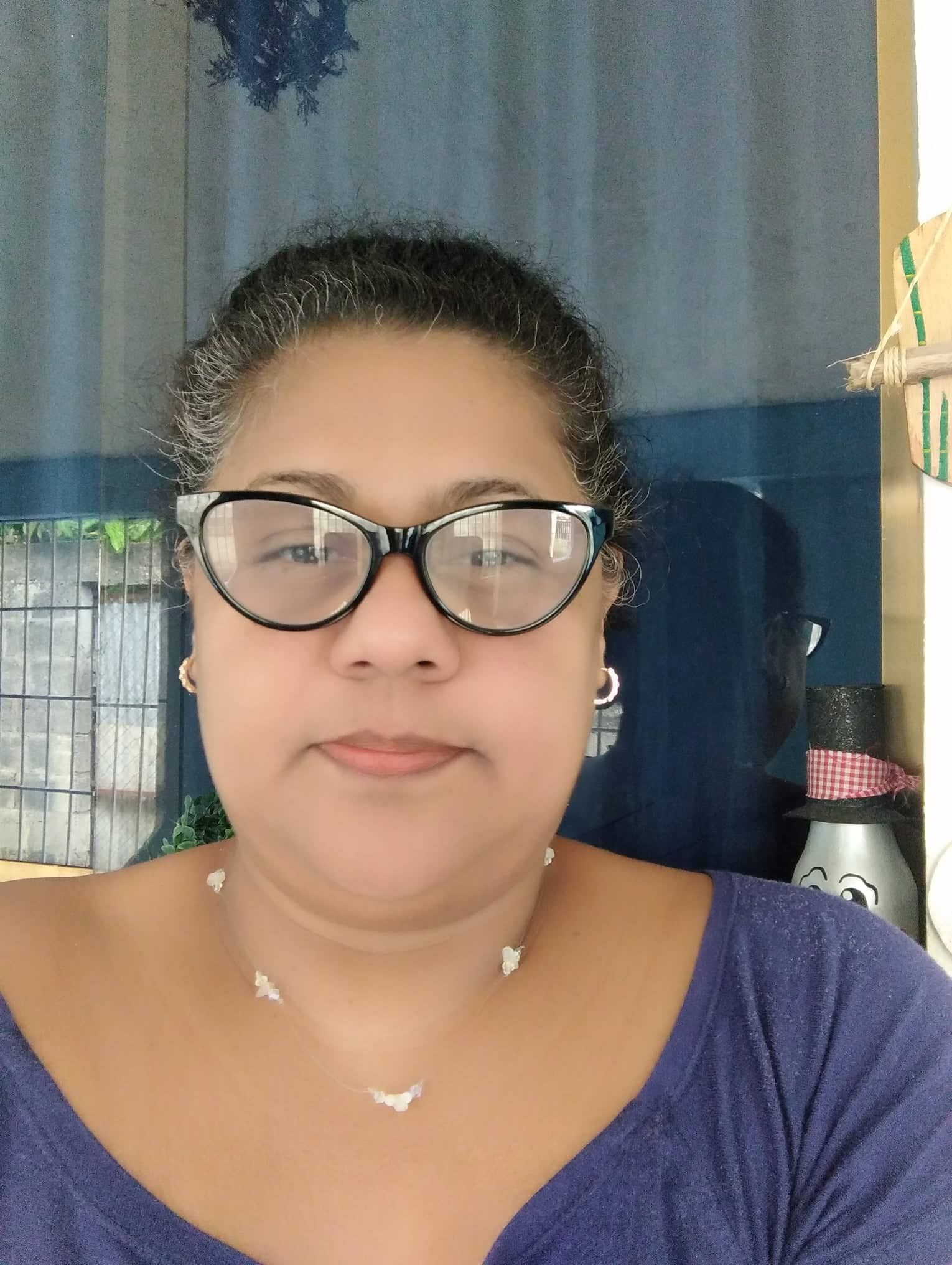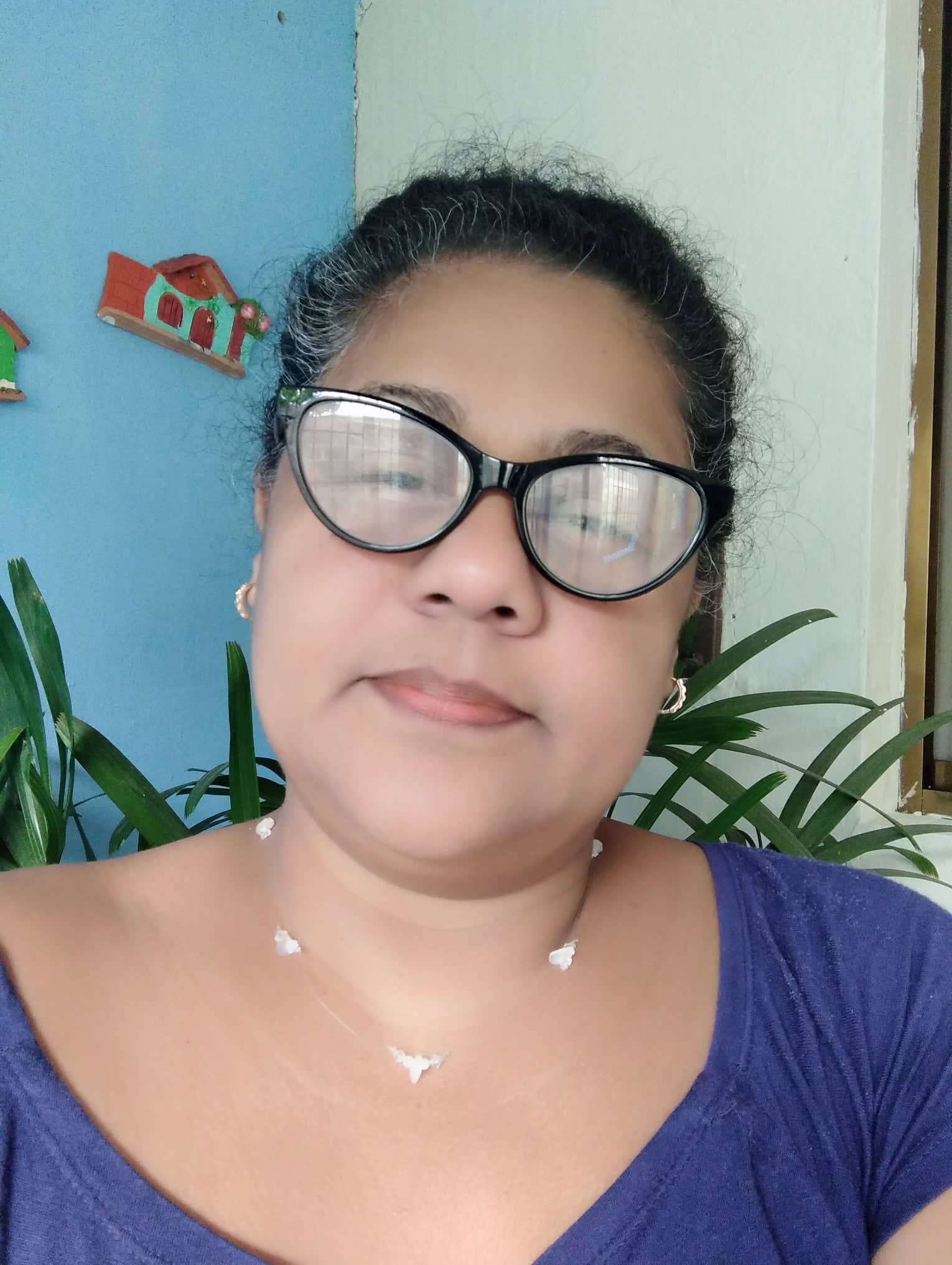 Gracias por visitar y leer mi post…nos vemos pronto y que DIOS nos acompañe siempre.
Thank you for visiting and reading my post… see you soon and may GOD be with us always.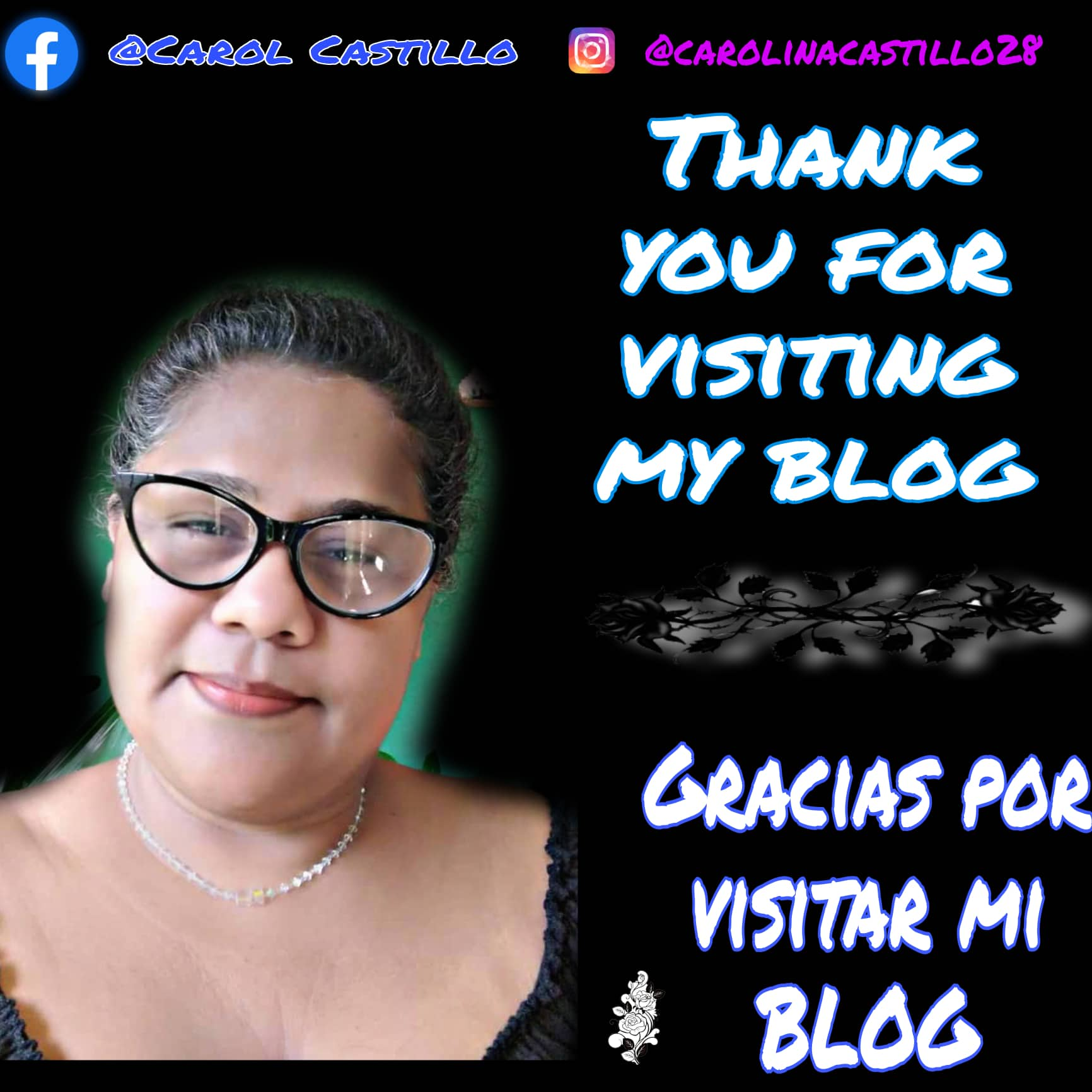 ---
---