Friday Thoughts: Life is beautiful and so is the Library
It is Friday. I am excited for another weekend. Autumn has arrived and it is getting colder here, but I don't really mind. It's a good excuse to stay huddled up indoors with a good book or audio book. My local library has free audio books. That might not seem like a big deal, but I really love it. Even when a book is very popular, I just put myself in the hold queue and wait. There will be something else to read or listen to in the interim.
Some people like to own things, but I don't really feel the need most of the time. Before the library was so digital, I had trouble returning my books on time. I racked up fines. Becauseof this, I developed a book budget and canceled my cable TV subscription. Priorities.
However, all that has changed now. I get my shows streaming (many from the library) and there are no more fines. That is something I love about the digital age. If a book is due back, it kindly returns itself. No fees. No drama. Thank you, book. So convenient.
I did not set out to discuss the library, but I love it. Free books, audio books, movies, music. It's the best deal in town. I am always surprised by how few people take advantage of this wonderful resource. Do you havea good library where you live? What's interesting is that many people I know have an Audible subscription and Netflix but no library card. And the library is free here! You don't even have to go to the library physically except when you initially set up your account.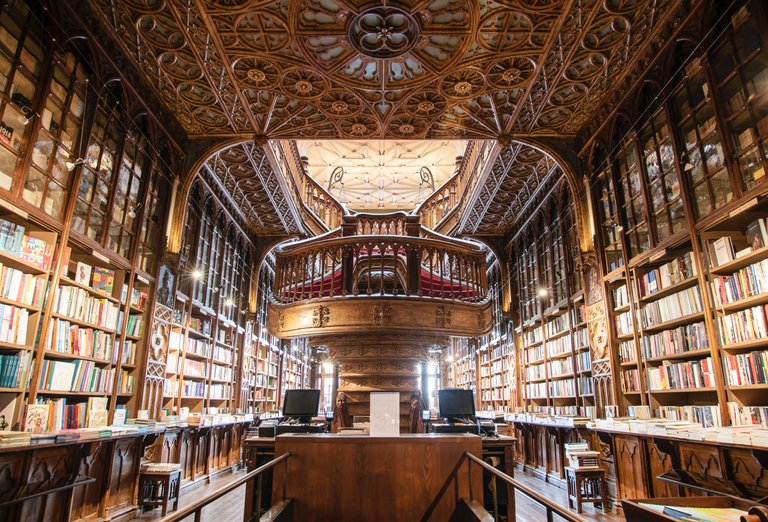 Photo by Ivo Rainha on Unsplash
When I was helping a high school boy with his studies at the library once, he decided to steal a book. This puzzled me because he could just have borrowed it. I was not sure what to do. It was a classic, and I thought it was good that he was interested in reading. If one is going to be a juvenile delinquent, stealing books seems the lesser of many evils. However, I was upset because then the book is not available for others to read. I suppose I could have yelled loudly for the librarian or something, but it was hard enough to form a rapport with the boy to help him without doing this. I tried to talk him out of it. I failed. Should I have been more militant?
At any rate, I have a huge list of wonderful books I want to read or listen to. It seems like the list is endless. Last year, I got very interested in the Sherlock Holmes books by Arthur Conan Doyle. Not only are the stories interesting, but I find the window into the past fascinating. I read that there were numerous judicial reforms because of Sherlock Holmes. Isn't that interesting? We tend to think of fiction as not necessarily having a bearing on everyday life when, actually, it is extremely relevant. I sometimes think fiction is more true than non-fiction.
Non-fiction is limited by the facts and, often, a conscious desire to inform. Fiction, on the other hand, can shine a light on a situation without being held up to a burden of proof. Many works of fiction have driven social reform. For example, "Uncle Tom's Cabin," and the works of Charles Dickens.
In the case of Sherlock Holmes, reforms to the appeals process were made. Also, his fictional detective work was arguably the genesis of modern forensic science. Many of the stories depicted people who, by circumstantial evidence, appeared extremely guilty. Through Sherlock Holmes, Arthur Conan Doyle reveals the error and miscarriage of justice that comes from making assumptions rather than deductions based on the evidence.
Do you enjoy reading? Do you prefer fiction or non-fiction? I like both. What kind of books do you like?
I think it will be an amazing weekend. I am looking forward to it with great anticipation!
---
---