Seeing a little further than my eyes can see!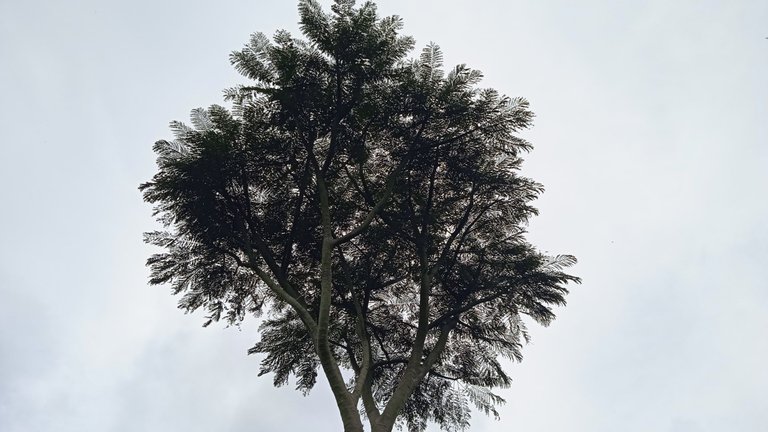 Probably, many of you remember that time when many of us had in our homes that TV box, in which we could only watch black and white movies. Or even that camera that only captured images in one color.
Well, let me tell you that that was precisely what came to my mind when by chance I happened to take a picture of a tree, which I found interesting because of how straight it looked, and its smooth, well, almost smooth shape.
It turns out that in the house where that tree was, the owners mention that that tree was the one used by the Indians to make canoes. Interesting!
But well, that's not the point, the detail of the image that I managed to capture at that moment is that the sky was totally gray, it seemed that it would rain, but it did not.
That image or photo would result in a combination of black and white, excellent tonality.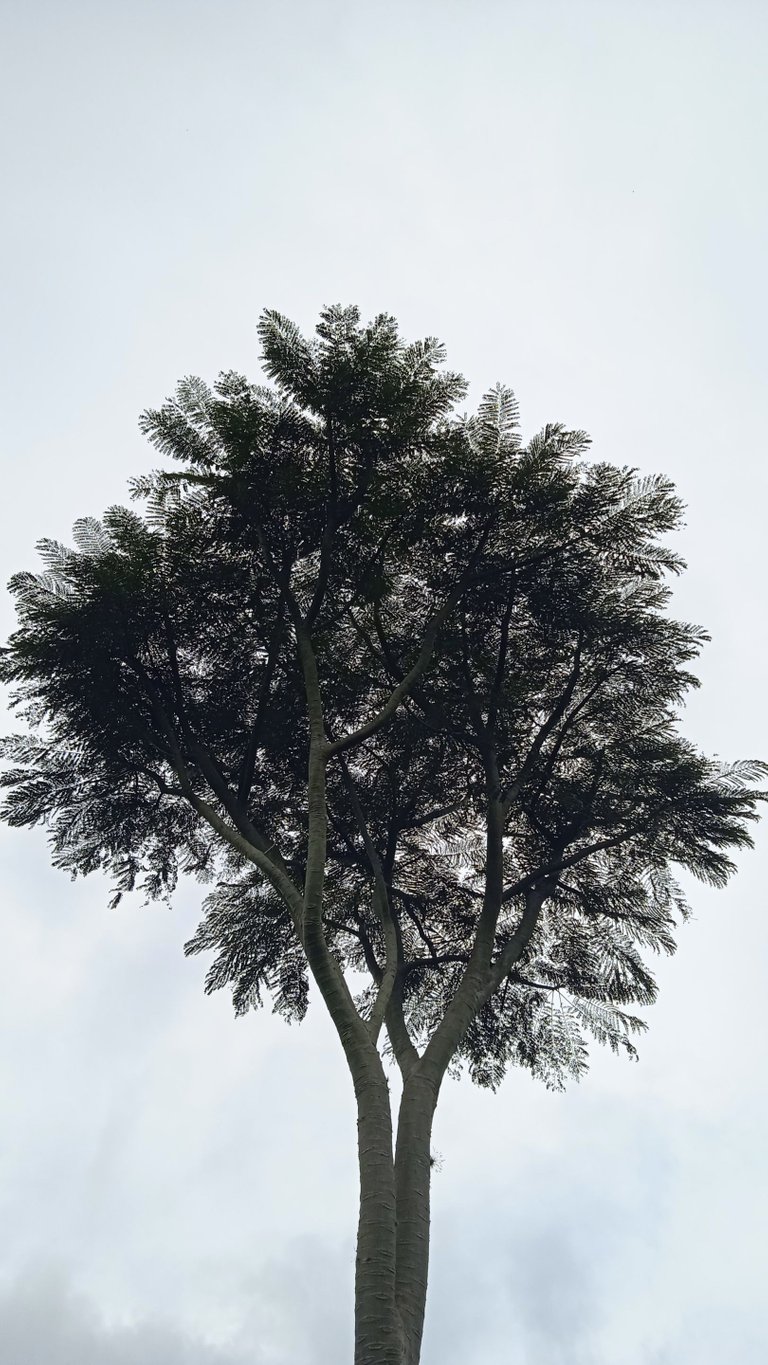 Looking at this image later at home, I commented to my wife @elizpc: this photo came out in black and white. And of course, the shades that were found at that moment were just the cloudy sky and the branches of this tree that made that contrast with the white background, its leaves would look black although they were actually green.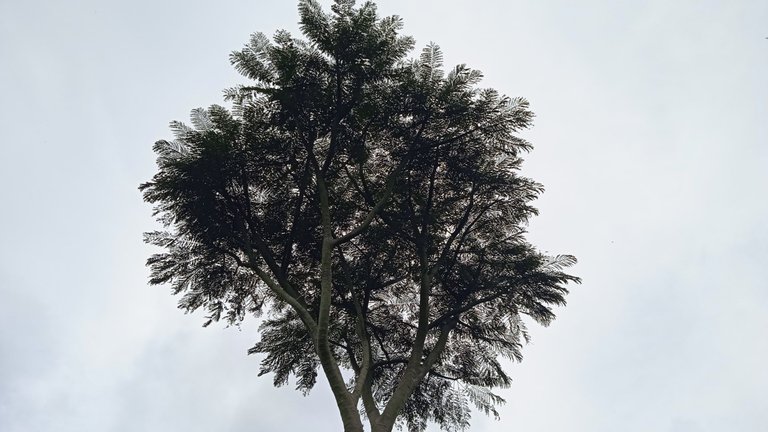 All that resulted in the memory or a look beyond what our eyes could see, of those times when we all, or some of us, wished we had color photos, and a color TV. And no doubt, how nice it is to admire the colors we see in nature, or beautiful sunsets, to carry a camera or cell phone and capture a spectacular sunset, and be able to show it to family and friends.
And I'm not saying that black and white photographs are bad, in fact I consider some of them to be quite elegant.
There are even those who love portraits in just these two colors, and that's not bad.
The detail is the following, from an image we can bring to our mind the previous moments, and how they were, for example, the absence of colors on TV or images or photos that existed in the past.
Well dear readers and creators in this community of photography lovers, it was a pleasure to share, in this opportunity, this little story that arises from a photograph, I am not a professional in this area, but I try to do my best when taking pictures.
Thank you all for the opportunity.

The photos are my property, captured with my Redmi 9 c phone.
Banner created with adobe express.
---
---