The day I got paid with sex for eating a guinea pig in Ecuador (Truths and lies). Weekend-Engagement writing prompts: WEEK 136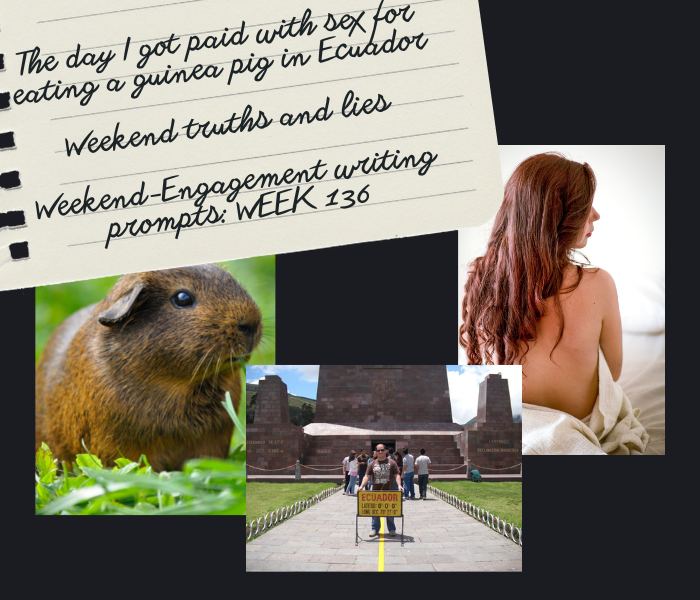 Weekend-Engagement: WEEK 136

The theme I have chosen from those proposed by
@galenkp
is:
Weekend truths and lies

Many years ago....
Many years ago, my previous job was very similar to my current job and I was involved in executing trade visits and conferences at congresses across five continents.
As a travel lover myself, having a job that paid you a significant amount of money per month and at the same time being able to travel anywhere in the world with all expenses paid was an incredible experience. Especially when you told your friends in town one weekend that next week you couldn't meet up with them because you had to leave, as was the case during a trip I had to go to Sydney.
During my stay in Sydney, I had a great time visiting places like the opera or seeing animals as peculiar as koalas or kangaroos.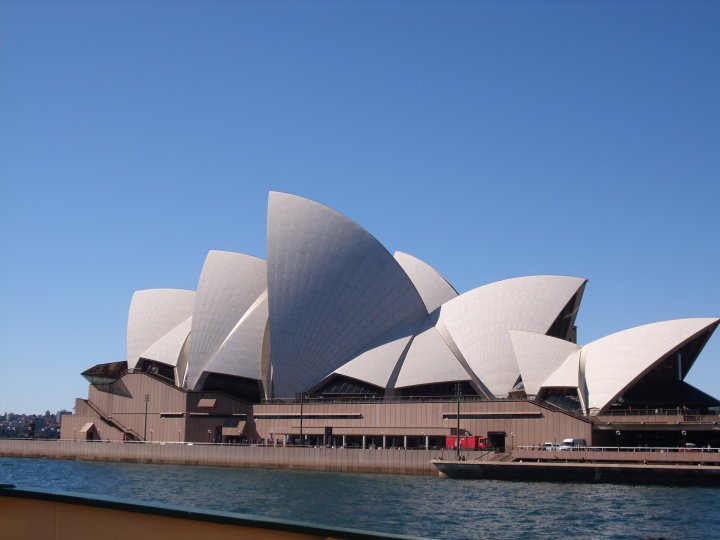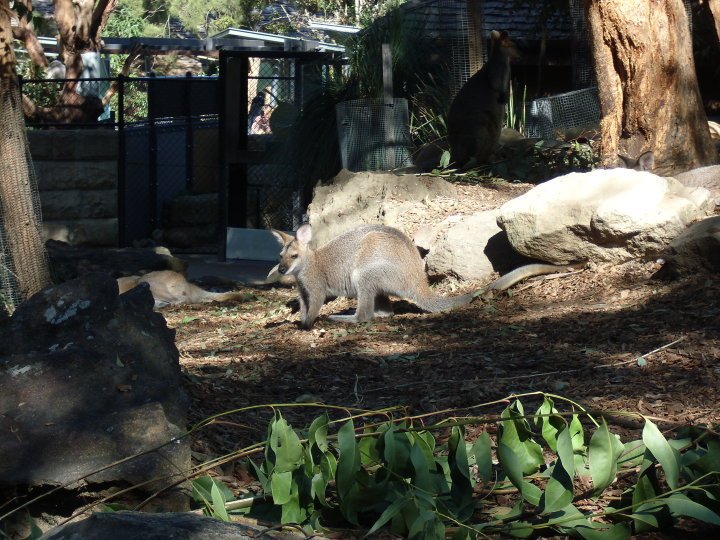 I remember, there my friend Fred when we were at the zoo seeing a kangaroo asked me if I would like to try kangaroo meat and that same night he invited me to a kangaroo meat burger at a restaurant called Moo Gourmet Burgers. Obviously, I didn't turn down the invitation and as I eat everything, I had a fabulous burger.
Why are you talking about Sydney and kangaroos?
You may wonder why I am talking about Sydney and eating kangaroo, if in the title of the post I talk about eating a guinea pig for sex in Ecuador. The reason is that during my stay in Australia I received overnight a call from the company that I had to go urgently to Ecuador. You can imagine what a change of culture, but I did not hesitate and accepted the challenge to go to Ecuador in the course of 3 days.
Ecuador: Contrast of culture, cuy and sex
Well, 3 days after being in Sydney eating a delicious kangaroo burger, for work reasons I found myself doing a fair in the city halfway around the world, in Ecuador. It is a magical place, although it was stiflingly hot the day I was there as a speaker at a fair selling new technologies. There I also enjoyed the impressive monuments such as the half-world monument and the cute animals such as the llamas.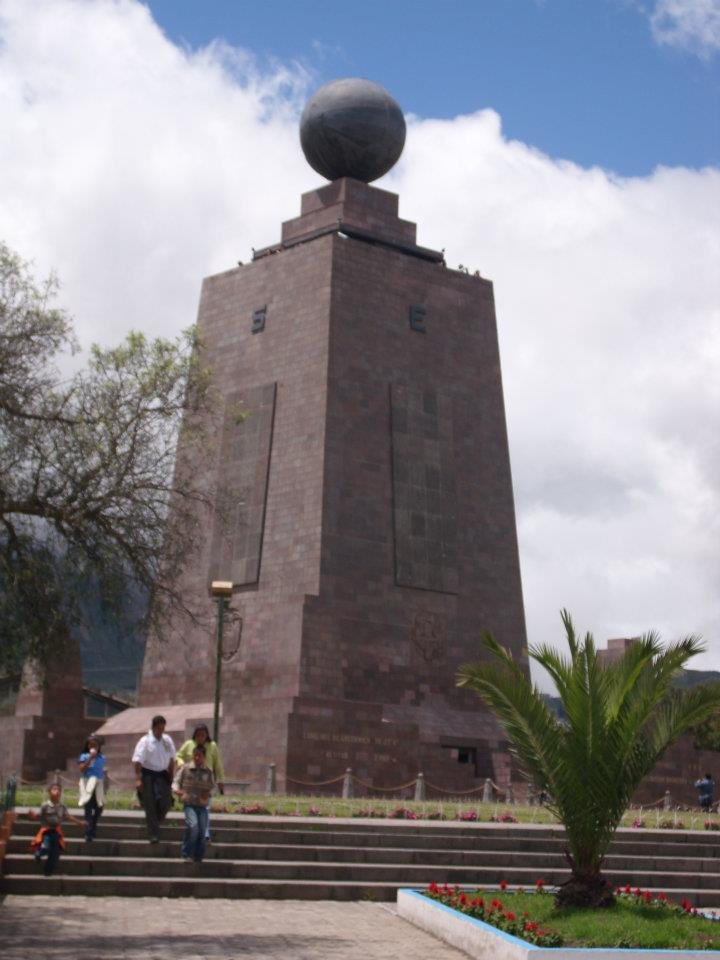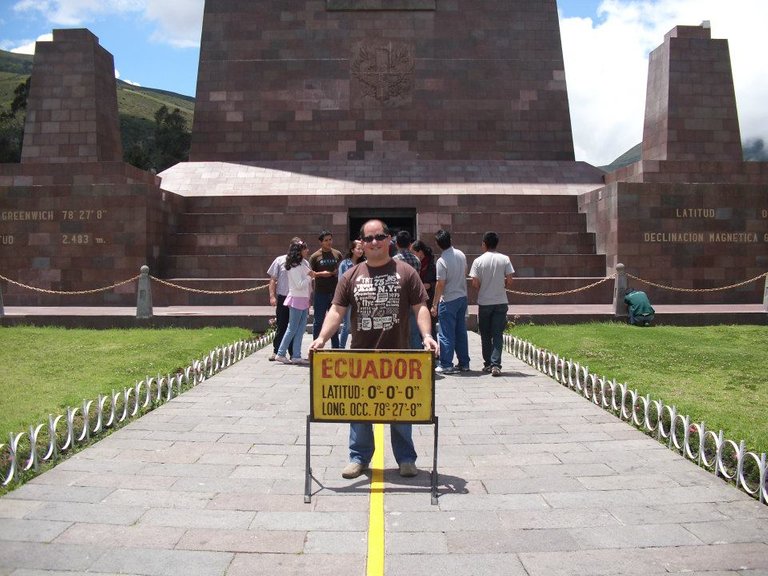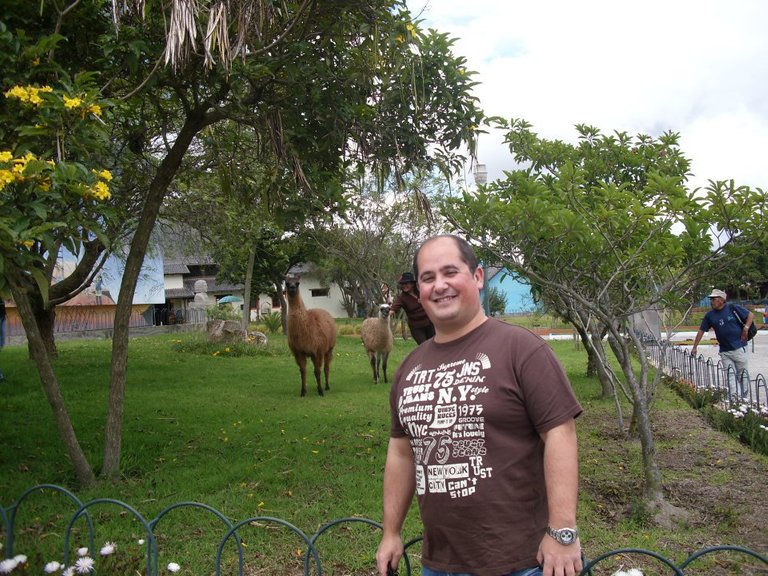 However, as far as culinary tastes were concerned, it was quite a contrast when I saw some guinea pigs being barbecued at some food stalls, which if I remember correctly the local people called them "cuy".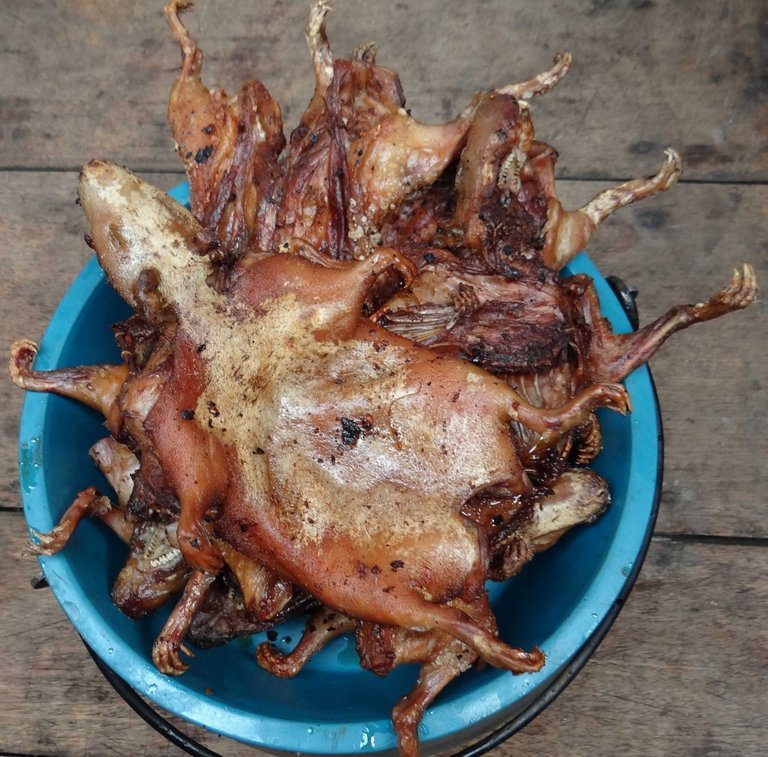 Source: Pixabay
I pretended to want to die of disgust seeing some kind of giant rat and people buying them at the stalls to eat them. Knowing that I was dying of disgust, a co-worker called Maria made me the following indecent proposal.
Maria: "Shall we go to bed tonight if you eat half a cuy?"
I was single at the time, without a partner and Maria was really attractive and I didn't hesitate for a second to eat the guinea pig knowing that for dessert I would have Maria all night long to enjoy without limits until dawn.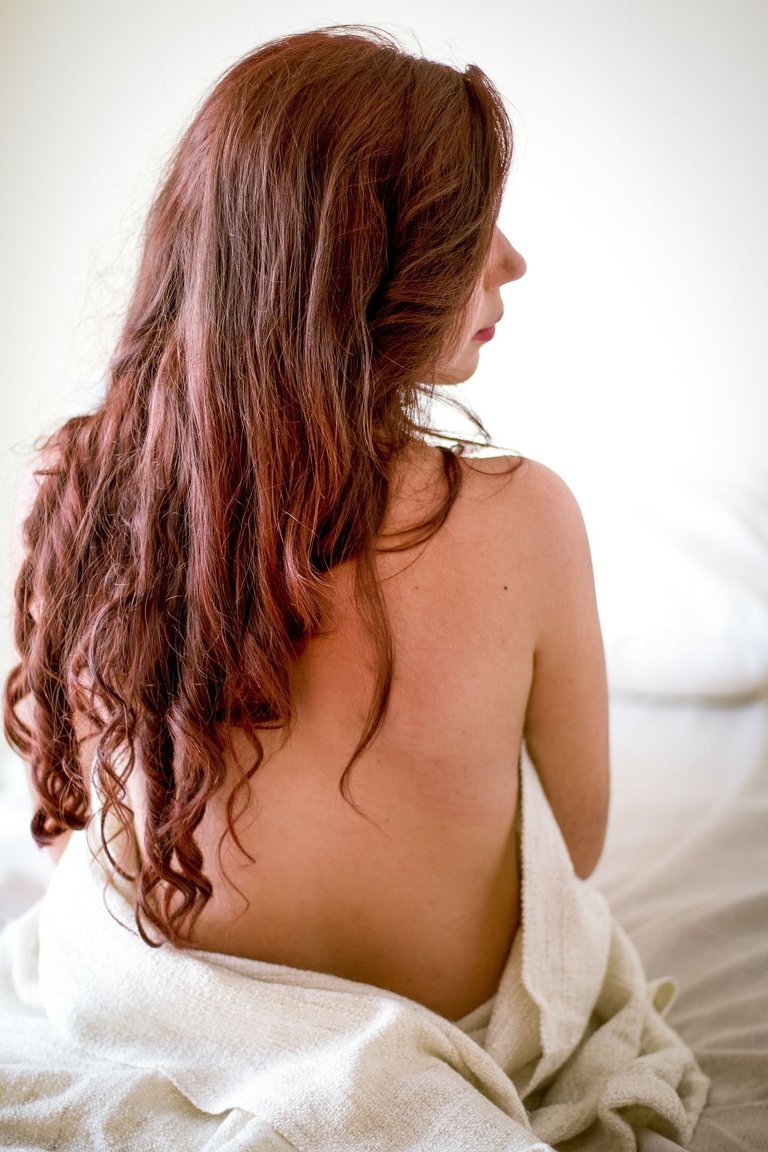 Source:Pixabay
I have to say, I had previously tasted cuy on another visit to Ecuador. The taste of it is similar to rabbit, to barbecue.
Was Maria unaware that I had no qualms about eating cuy, or perhaps she knew I ate it and was looking for an excuse to sleep with me? Maria has never wanted to reveal this doubt to me.
Let's see if you can find the lie.
Regards

Own pictures taken with my iPhone 3 and camera Benq.
Other photos from Pixabay
Cover, separators and banner created with www.canva.com (free version).
Translated with www.DeepL.com/Translator (free version).

---
---