Across The Spider-Verse introduces a new villain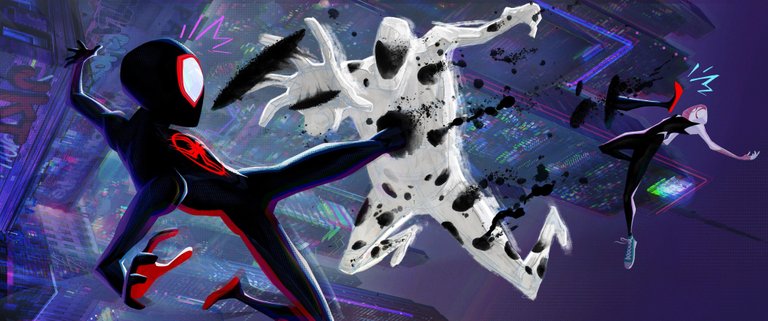 source
The Spot!
He is going to be played by Jason Schwartzman probably best known by his association with Wes Anderson. This is an interesting role choice considering his style of acting. He's usually found in indie movie films so this will be a memorable shift for him.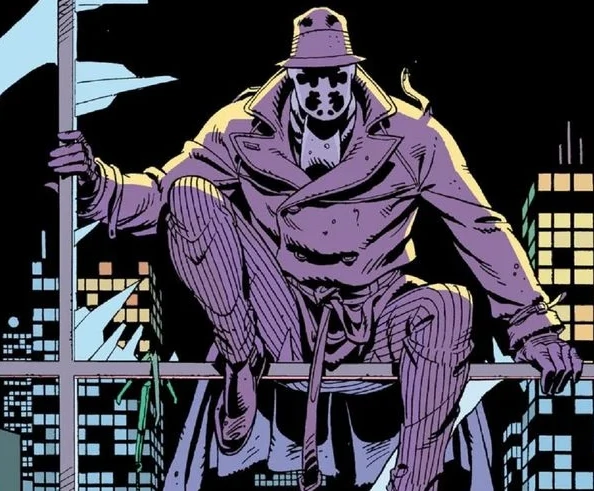 source
I can't help but think of Rorschach from Watchmen with his continually shifting face mask. The Spot has black inter-dimensional portals all over his body allowing him to travel wherever he wishes. A interesting power for sure that will come in handy.
He can further create portals and put whatever he wishes in there to be transported anywhere. This is the guy you want when you need a friend to move! Given that he's a villain I know we'll have some interesting battles between Spider-Man and his friends.
The sad fact is the release date, June 2 2023 if it's not delayed. I wonder if they'll be able to hit this firm date? Animation is a different beast from traditional live action filmmaking. Many believe it's easier doing doing voice work as you could show up in your underwear if you really wanted to! I personally believe it is much harder as you must portray your emotions completely through your voice. Most are working with the video while delivering dialogue to aid in the actor but not always. This style of acting is beneficial and will help an actor further hone their craft, it's not easy.
Due to the advancement of technology many are capturing the facial movements of the voice actor to incorporate in the animation. I'm still surprised how well their mannerisms can be ported over into digital form. Even if the onscreen character is not a human you can often tell who is voicing it.
The previous entry was a blast to watch and I have high hopes that it can live up to the original.
The trailer has me pumped.
---
---