POB photo Colorchallenge - Green Thursday
Today is Thursday and it's the color green. You can't get anymore green than grass so I'll post a few pictures of this. No dirt here or maybe it's hiding.
The shadows sure aren't and are cast in different directions.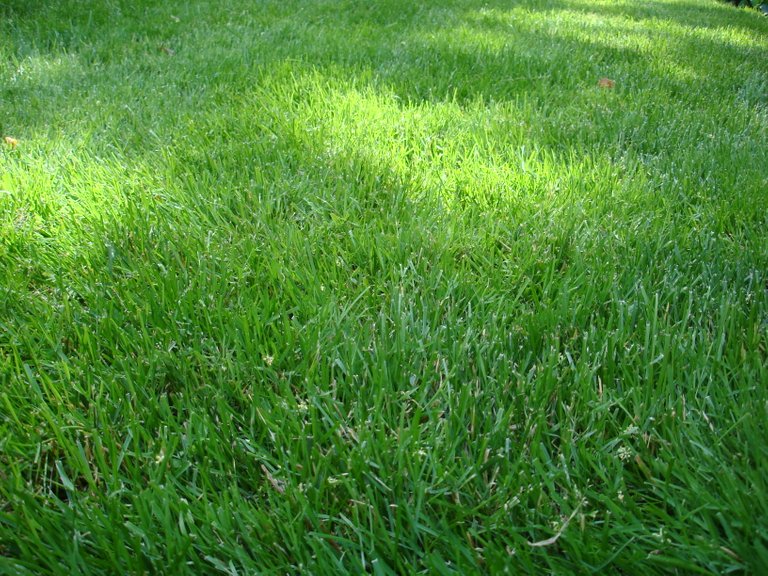 Here's a little green.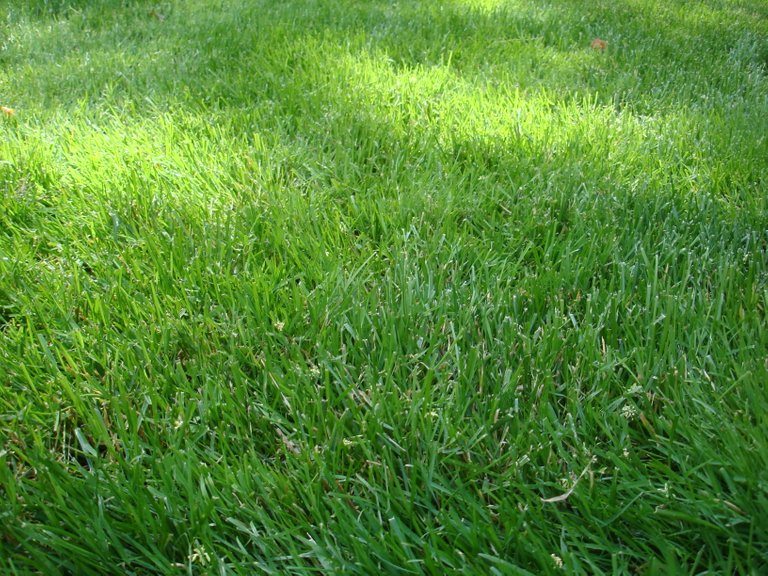 A little bit more.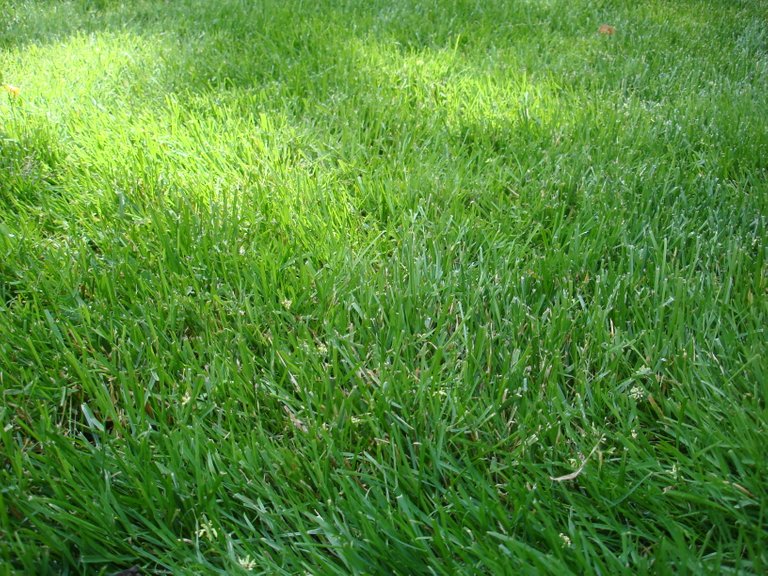 Make that a lot more :)

While thinking of the color green I'm reminded of the band Weezer. Their third album is called Weezer but most know it as The Green Album. Hash Pipe is the song I know from them on this interesting album. The driving beat is a telltale sign and present throughout this memorable song. Rivers Cuomo's falsesetto voice is another point you won't soon forget. Sometimes I wonder how he hits those notes :)
Come and join the fun. The colors for each day are as follows
| Day | Color |
| --- | --- |
| Monday | Red |
| Tuesday | Orange |
| Wednesday | Yellow |
| Thursday | Green |
| Friday | Blue |
| Saturday | Indigo |
| Sunday | Violet |
---
---