My Introduce Your Self on Hive Blockchain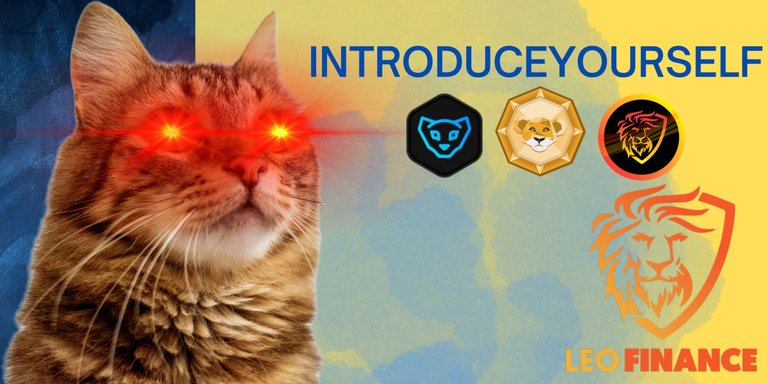 ---
I want to make my introduceyourself post again because I think I have not been welcomed and for this reason I want to reintroduce myself and not delete the previous post, you can read it here if you want.
I want the @leofinance community to keep in mind that they are the best Hive community and have the best investment options from my point of view.

What are my objectives in Hive?
My goals in Hive are long term investments, I have read many articles that claim that this Blockchain is one of the most decentralized in the world and has a really huge user base.
Another thing I should mention here is the liquidity pools found in BeeSwap. From my point of view it is a good idea to invest in DeFi and especially in the pools offered by Hive and especially the Leofinance community.
One of my favorite investments and the one I want to focus on the most is the purchase and staked of $LEO tokens, I believe this can give me a role in the Leofinance Discord and increase my presence in the community.

Things you should know about CatFinance.
I am a male person and I am very clear about the rules of Hive and I want to demonstrate that I am here to bring long-term value and you will all see that over time.
I really like short term investments and hard work on my income sources, I have a lot of knowledge in finance and that's why I chose @leofinance community as my main community, I think Splinterlands community can be great to bring engagement.

Conclusion of my presentation at Hive
To conclude my presentation I want you to know that I am very clear about the rules of Hive and that I want to bring value to the ecosystem and respect the rules at all times, I want to make a personal brand on cryptocurrency trading and I simply believe that Hive is a great marketing tool.
Another thing to keep in mind is that I would like to participate in all Hive events and get noticed in this great ecosystem.
I will be very happy to invest in the long term and share my knowledge with all of you, thank you very much for your attention and may my God bless you all.


Posted Using LeoFinance Beta
---
---