Staking GLX - Reached 3000+ GLX Tokens Milestone | SPS Staking
It's always good to spread investment in different assets. Doesn't matter how much amount you invest in assets for a specific time period. The only matters are that you invest steadily and will see growth in investment return. I started investing in GLX tokens at the beginning of February month. Every week I invested a few amounts that ranges from 10-30$. Hence I could reach to 3000+ GLX token milestone so soon.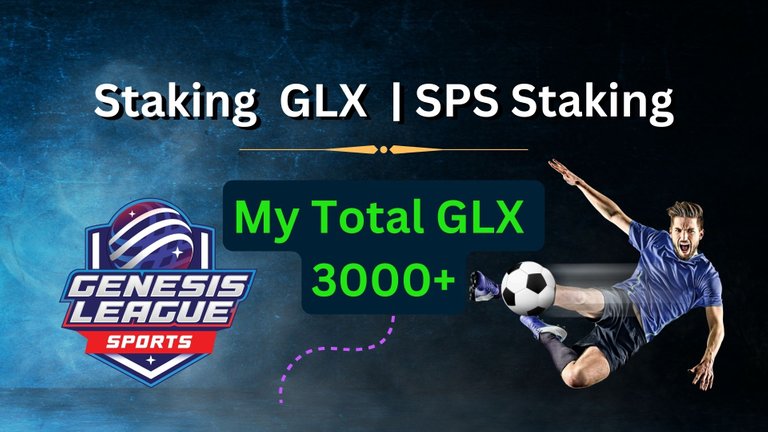 Image made using canva

Today I purchased 300 GLX tokens to take advantage of the significant price drop in GLX tokens. The price of the GLX tokens was around 0.025$. So, I reached to 3000+ GLX tokens milestone. My GLX goal for the year 2023 is 5000 and in very less time I managed to grab a significant amount of GLX tokens. My plan for the GLX token is to take advantage of the high APR on GLX staking which is around 165% APR.


---
GLX Staking
Now I have a total of 3152 GLX tokens staked in my game wallet. 237 Days remaining for staking rewards on GLX staking. Still, many days remained, So we have a good chance to get significant rewards on GLX staking.
---
SPS Staking
We get some GLX rewards on SPS staking. So I am not going to withdraw SPS. I will hold it for the long term. My current focus is to increase SPS staking with my SPS reward earned by splinterlands gameplay. I have a total of 453 SPS staked in my game wallet.
---
GLX - SPS Staking Calculator (My Estimated Reward)
Here I calculated my estimated GLX reward on GLX and SPS staking using the splintercards website. We will get a reward on SPS staking at 36% APR and on GLX staking at 165% APR. So from SPS staking, I will get a reward of around 0.234 GLX daily and from GLX staking, I will get a reward of around 13.250 GLX daily. Which is a very good reward and will be helpful in the long term.
---
Conclusion
Overall I will focus to increase my GLX staking and SPS staking and will try to get the advantage of a high APR return on my investment.

Note (Disclaimer): Information provided in this blog is for information purposes only. This information is not for legal or financial advice.

I hope you liked my post. If you want to see similar content. Then you can follow me. Have a wonderful day. Thank you...


Posted Using LeoFinance Beta
---
---