Photo Hike in North Wales
Today I'm sharing some photographs that I took on a circular 8 mile hike from Llanberis, in North Wales, where I stayed for a couple of days during a recent holiday. This wasn't my usual subject matter, and it definitely wasn't my preferred light conditions and time of day for photography. But the light was surprisingly pretty, with some high cloud rolling in to soften the midday sunshine.
The walk also gave me the opportunity to photograph my very first waterfall! For the duration of time that we were at the waterfall, the sun was out and very bright. The light and shade made the scene look really busy, and not at all idea for taking photographs. But by taking a close up shot of the falls, I cropped the sunny areas from the frame, and ended up with a photo that I'm happy with. I should say a massive thank you to my husband, who volunteered to carry my tripod on the hike. I was all for leaving it behind, as it was a bright sunny day and there was a fair amount of ascent on the route. Carrying a tripod around seemed unnecessary. However, this half second exposure would have been impossible without it. :)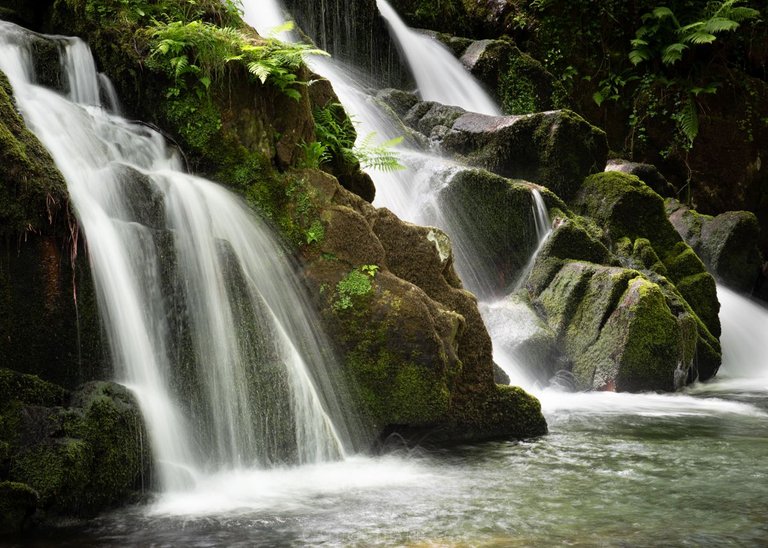 I also made a black and white conversion.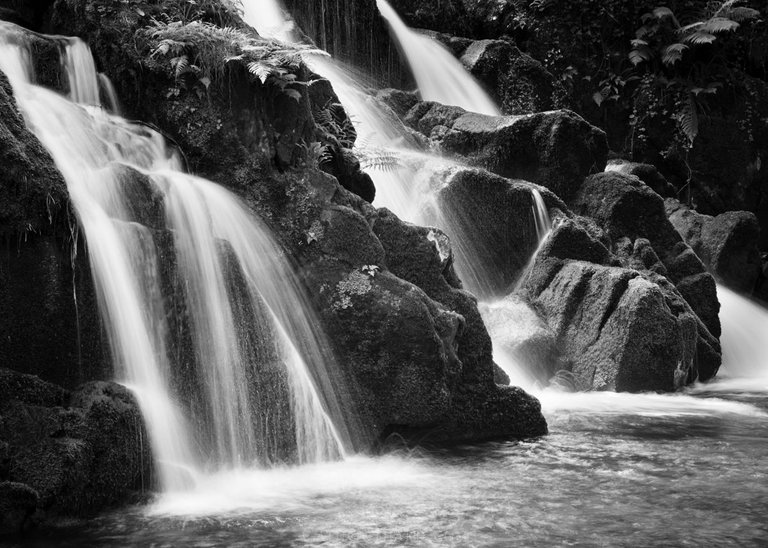 I liked it so much that I decided to make an A4 print out of it.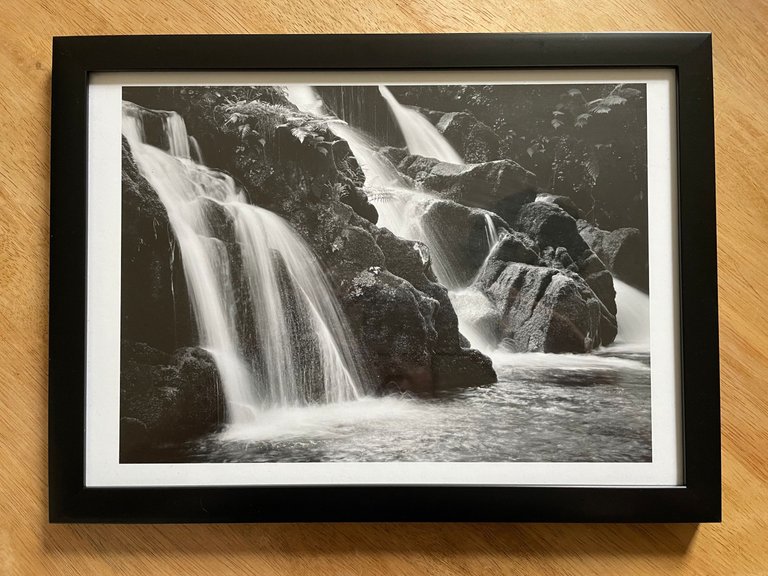 ---
Onwards with the hike. The combination of soft sunlight and cloud made the green landscape look very pretty.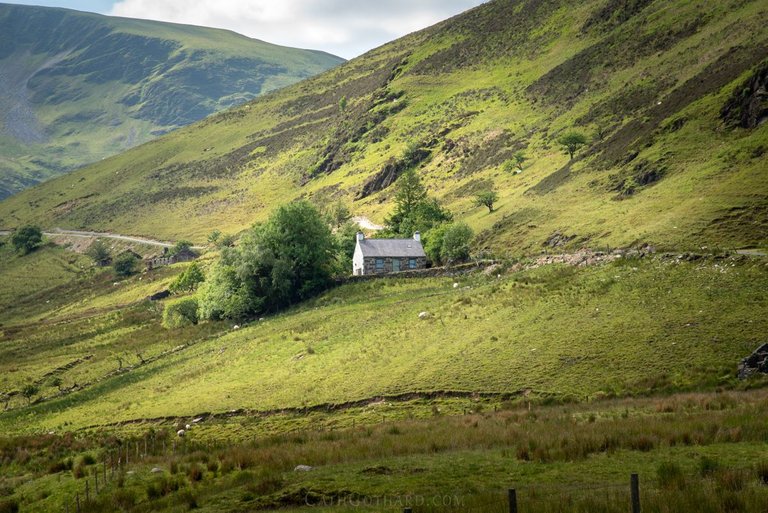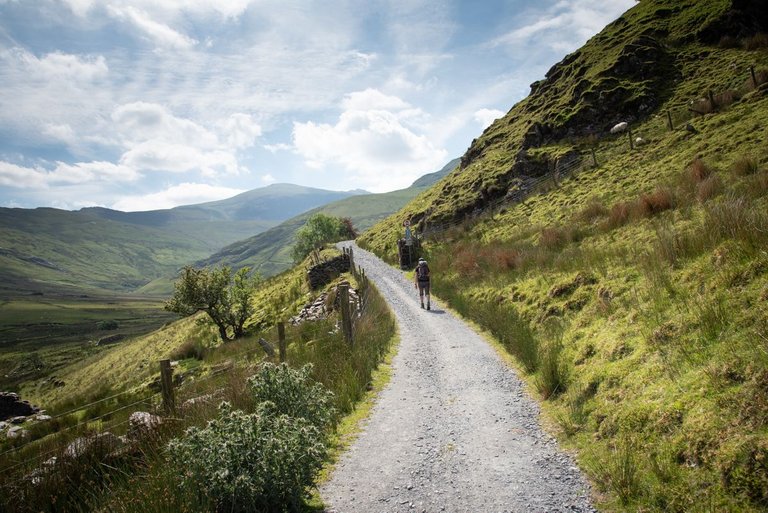 ---
There were lots of sheep.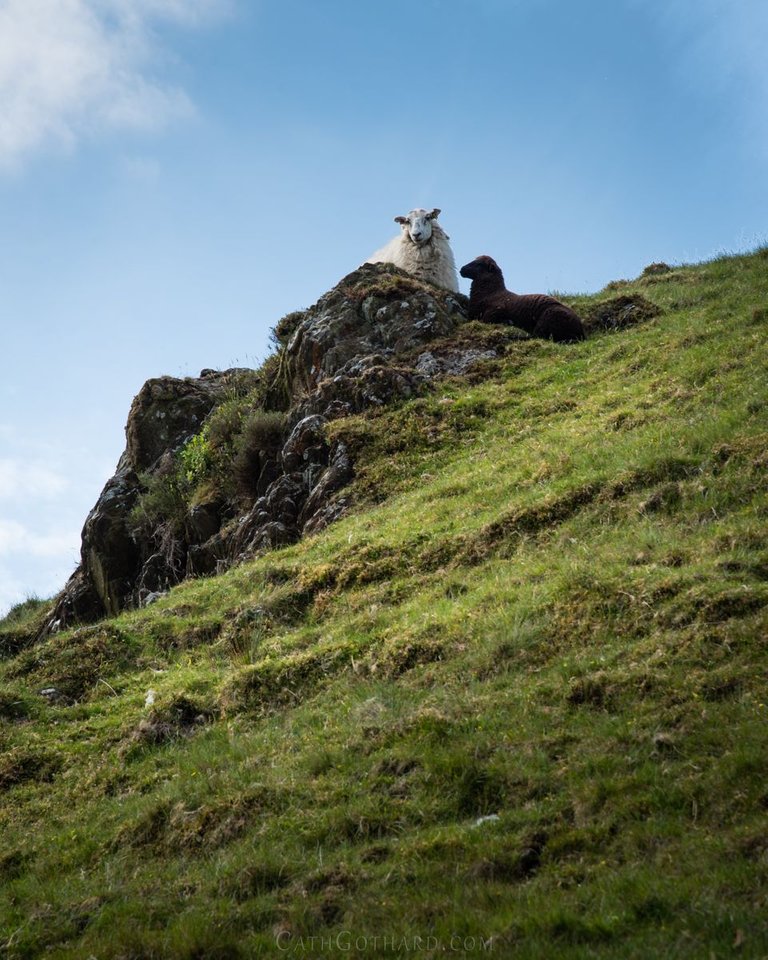 ---
Everything looked very green.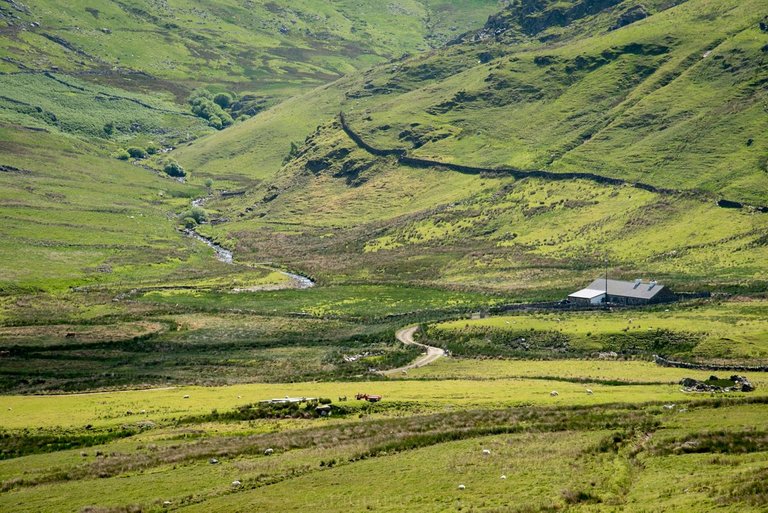 ---
More sheep.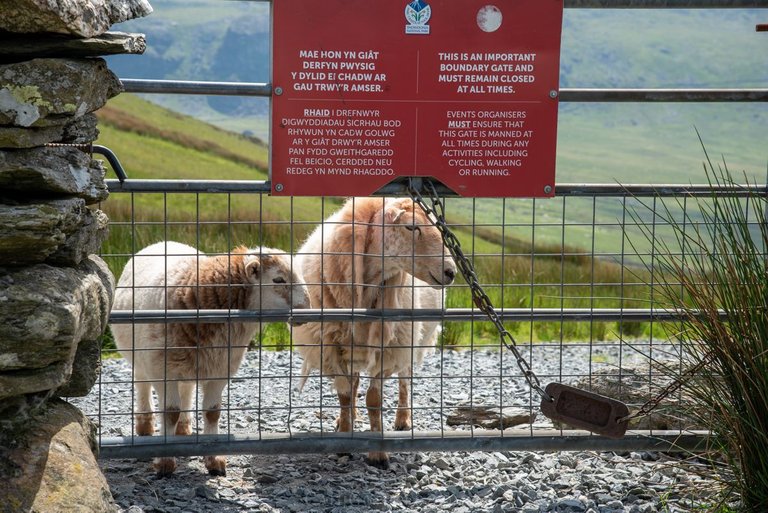 ---
Dry stone walls are a prominent feature of the landscape here.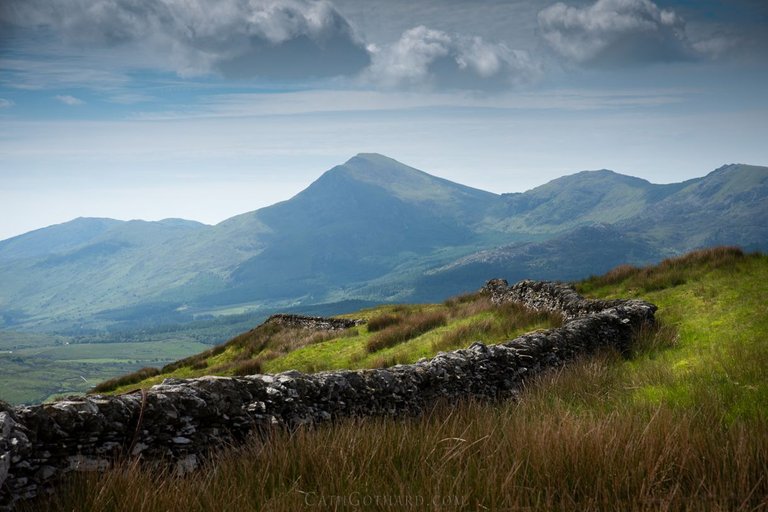 ---
The view from the summit of Moel Eilio, overlooking Dinorwig Quarry on the opposite side of the lake.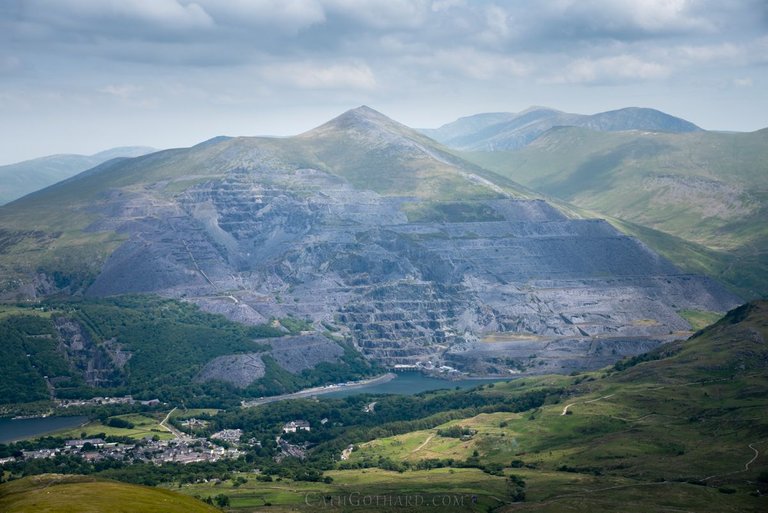 For anyone interested, I wrote a travel blog about the short hike we did around the Dinorwig Quarry here.
---
This holiday made me wish that I lived somewhere that was slightly more accessible to nature. There were photographs everywhere! All I needed was the right time of day, rather than broad daylight in the height of summer. A return trip is most definitely in order, perhaps in the autumn when the light is less harsh, and sunrise and sunset are less antisocial...
---
I can be found on...
Instagram: https://www.instagram.com/cathgothard/
Website: www.cathgothard.com
Thanks for looking!
---
---