Warm mist. An unusual combination....


In my last post I declared that there was little chance of any morning mist, due to London being in the grips of some very warm weather. Also, I stated my intention to photograph a full moon rise. Both these statements turned out to be incorrect.
Moonrise didn't happen due to cloud obscuring the sky on the two days that would have potentially worked. There's always next month. :)
On Sunday, my husband was entered into a time trial in the park, scheduled departure time just after 6am. I decided that, regardless of the weather forecast, I would go to the park for sunrise (4am alarm), and then wander to the TT route, and take a photo of him riding up one of the hills.
The forecast was for no wind, and high humidity, but it was IMO going to be too warm for any mist. It's fair to say that based on the conditions on that morning, I have now been forced to tweak my internal mist forecasting algorithm. Taking photos of a misty morning wearing a t-shirt, rather than warm cosy layers, was bizarre.
---
There was zero cloud. But I wasn't going to moan about boring skies when I'd been gifted such wonderful atmosphere.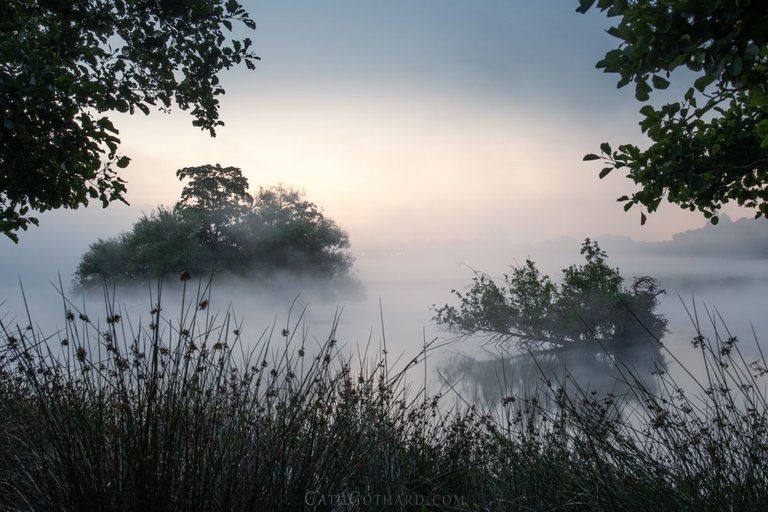 ---
The sunrise was pretty fierce, tempered only by the thick mist.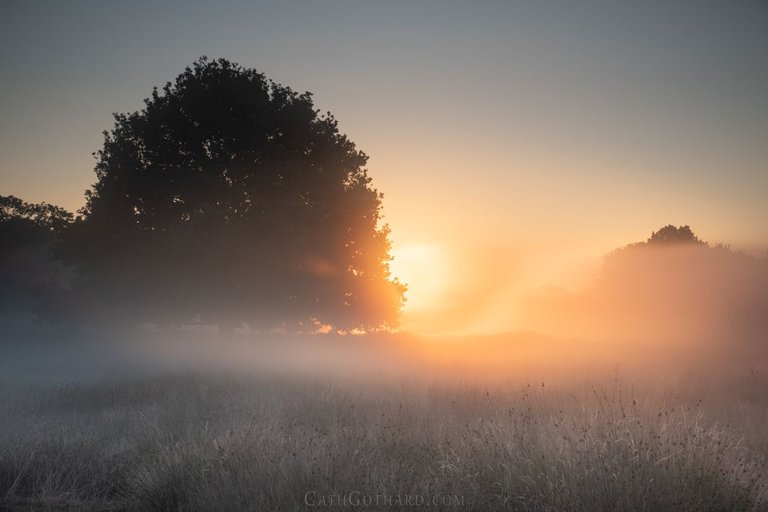 The grass has grown very tall, and I decided it looked very pretty backlit by the sun. I had to take 5 bracketed exposures to create this image, due to the high dynamic range of the scene.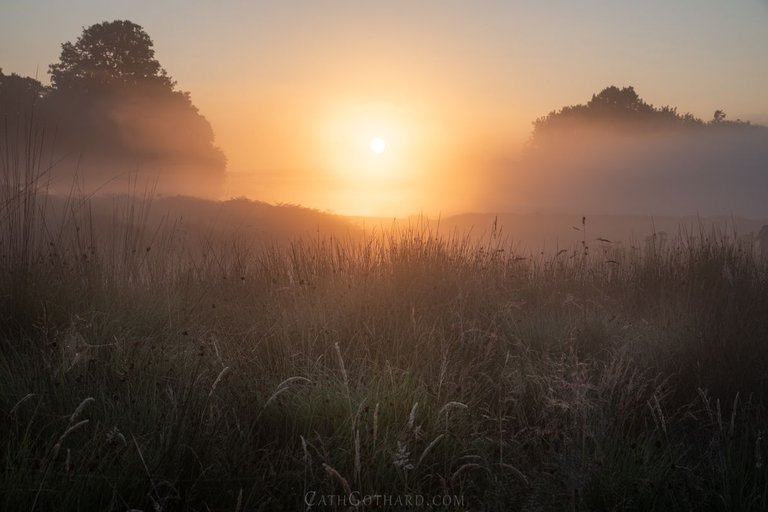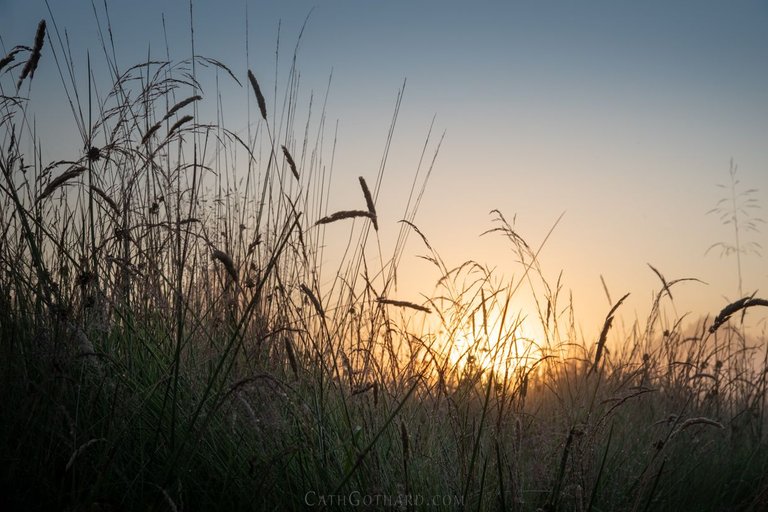 ---
In the shady corners of the park, the light was still delicate and muted.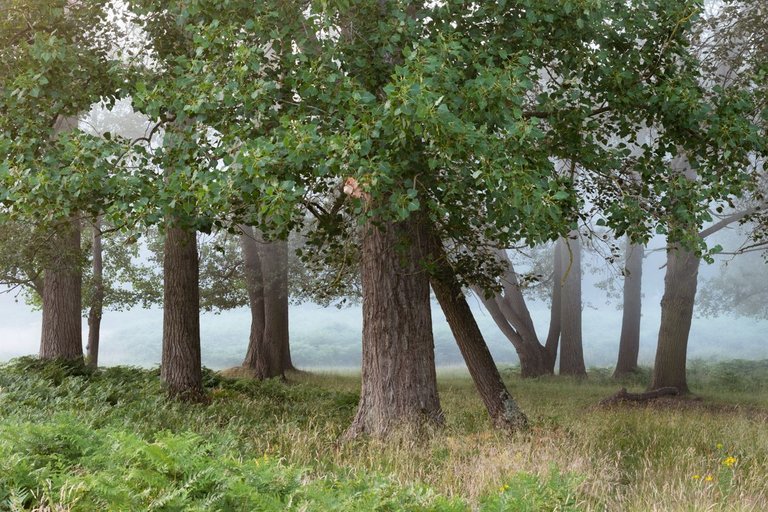 ---
The path to nowhere...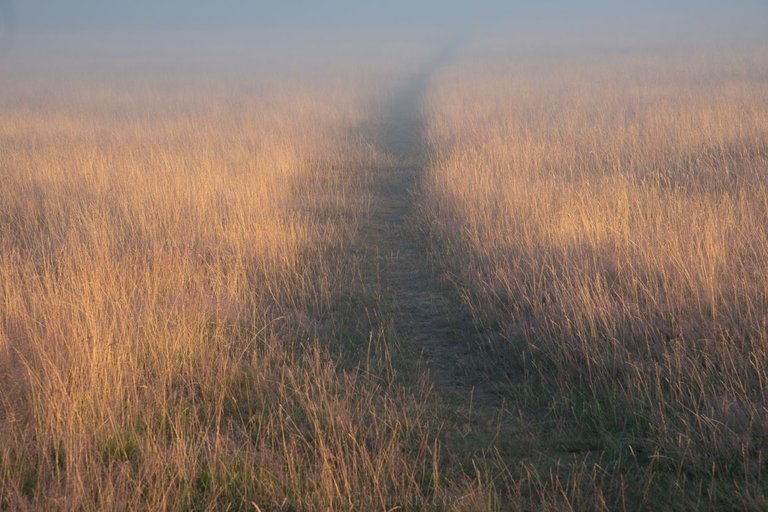 ---
More backlit grass.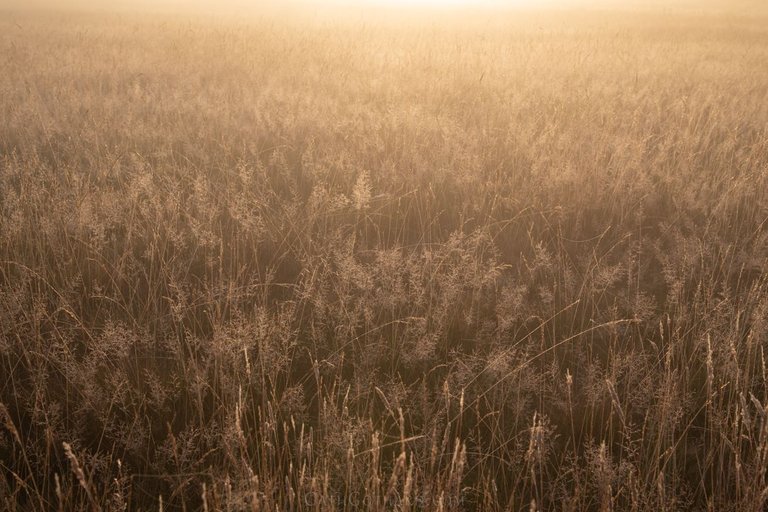 ---
I found this little group of trees as I walked to my pre-planned cycling spectator position.
---
Smashing up one of the climbs. Well done husband! :)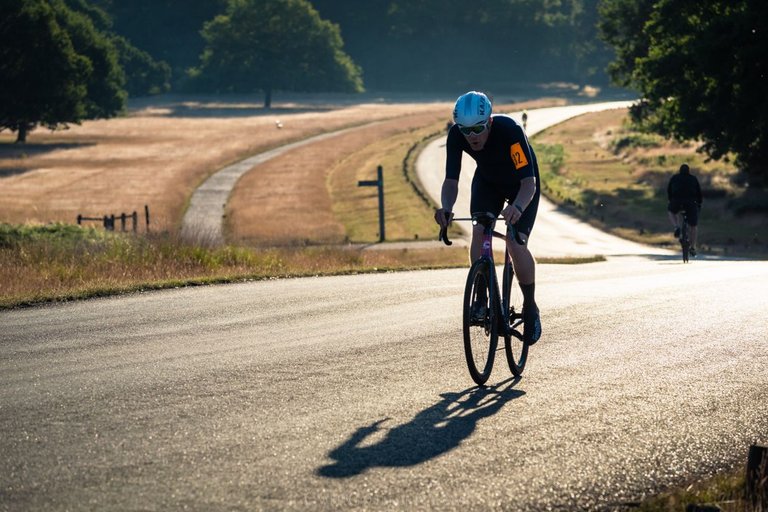 ---
There is a horrible heatwave heading to London on Sunday through to Tuesday. On a personal level, I am really not looking forward to it, as our house isn't designed to stay cool in such heat. From an environmental point of view, the park is already very dry. Water levels in the ponds and river are low, and the grass has turned yellow. Potentially, another temperature record for the UK will be broken. My BBC weather app is currently predicting 41 degrees for Monday in South West London. :(
---
I can be found on...
Instagram: https://www.instagram.com/cathgothard/
Website: www.cathgothard.com
Thanks for looking!
---
---