A cafe where nostalgia and modernity are intertwined ☕🍳//Nostalji ve modernliğin iç içe olduğu kafe☕🍳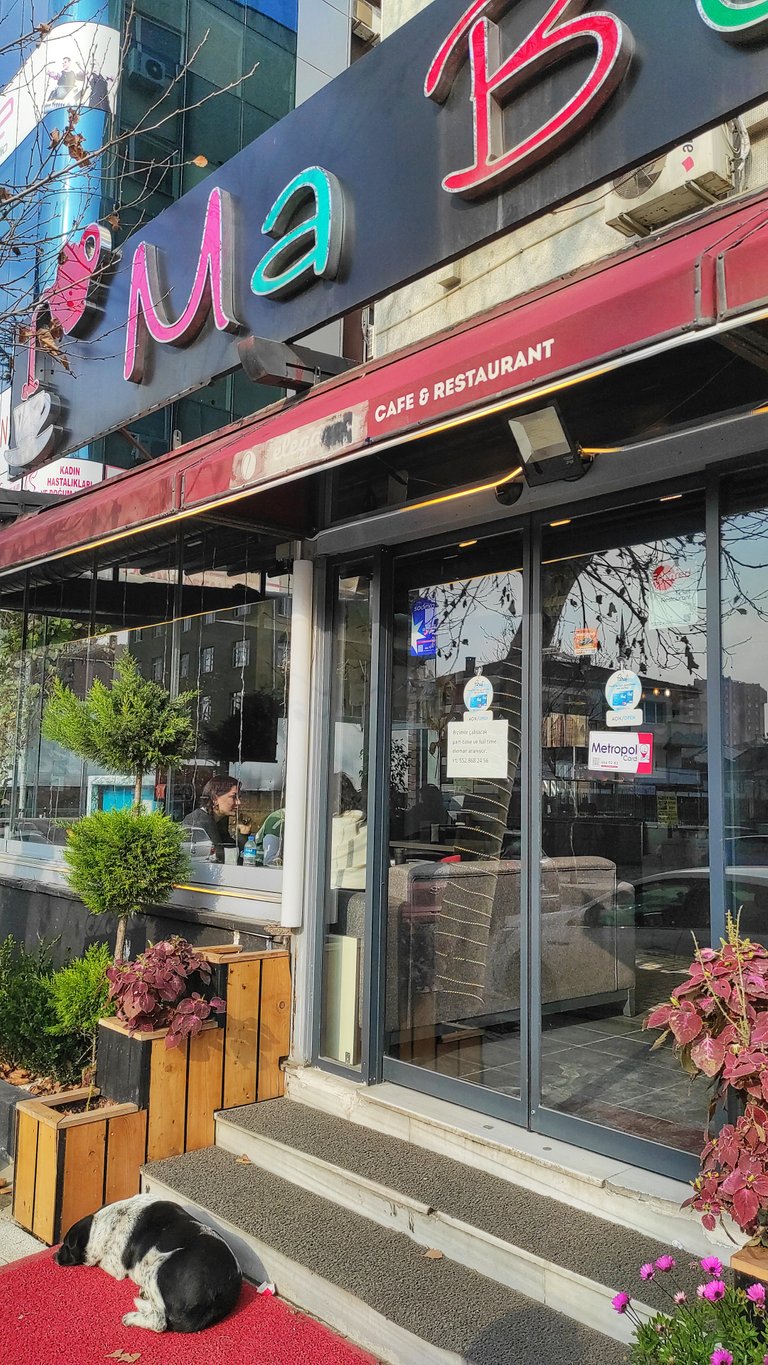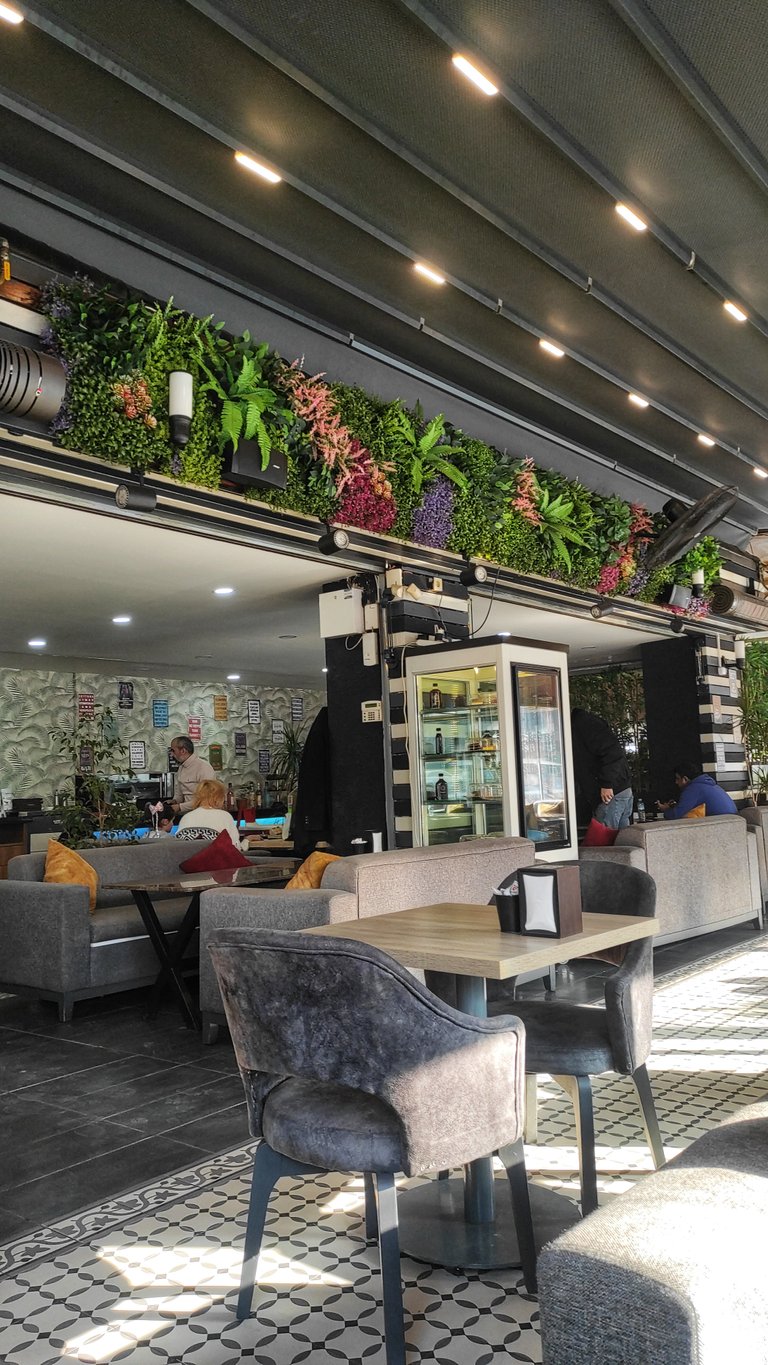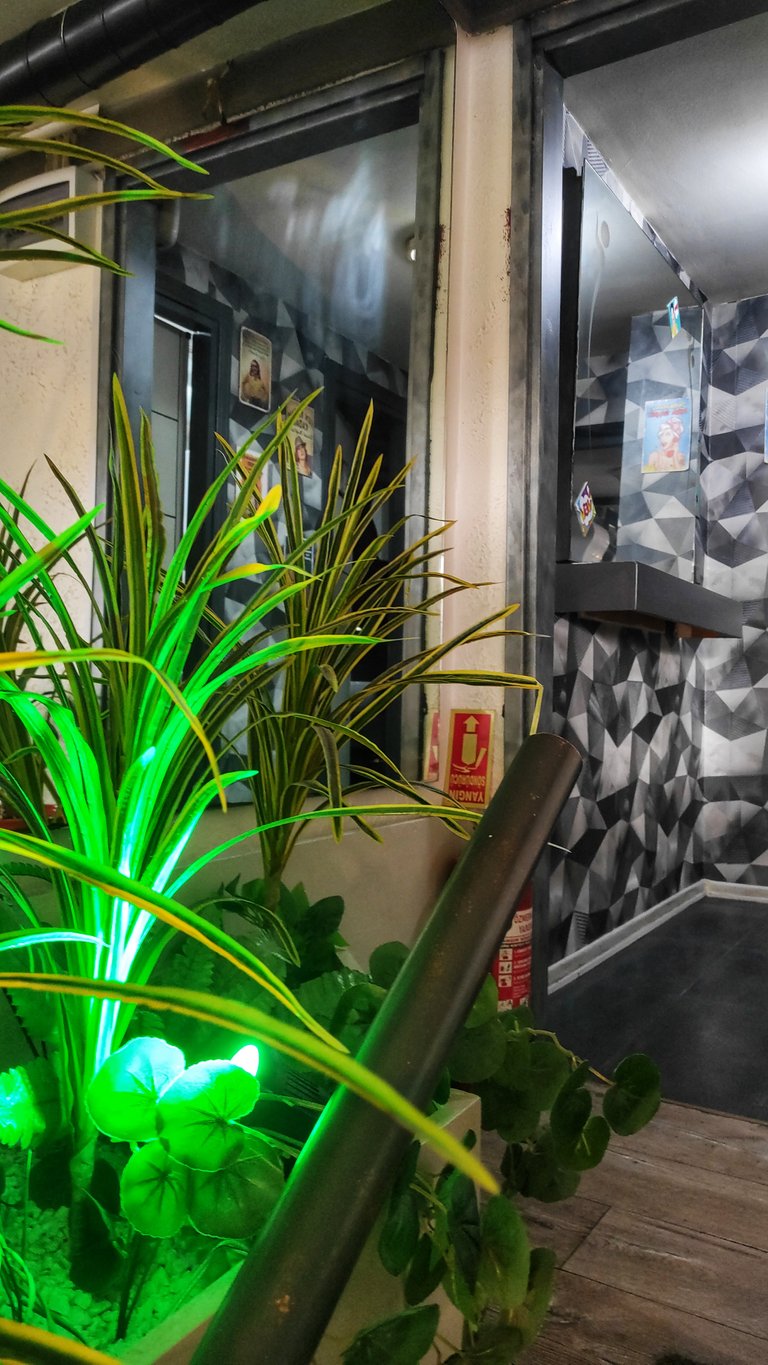 Hello my dear friends, today I would like to tell you about the place we went with my colleagues. Before leaving the watch, we were told that there would be a meeting on the morning of the day we were to hand over the watch. Well, this situation upset me because I was tired, sleepless and hungry. After a long time, the meeting was finally over. We decided to have tea and coffee with friends. Özge said she knew a very nice place and it would be a surprise. We started walking, and we arrived after walking for about half an hour. Unfortunately, we were taken there because the place we went to was close to his house. 😂 Fortunately, it looked beautiful from the outside in the place. We entered, sat down, supposedly we were going to drink tea and coffee at first, but me and my friends couldn't resist, so we ordered breakfast. Of course, as someone in love with Samsun's menemen, I sang it. My friends ordered french fries, breakfast plate. We put it all out and filled our stomachs well. Customer satisfaction was important to me. The interest and relevance was very good. Breakfast was very tasty and satisfying. Maybe it's because we were very hungry before it came out nice. While we were having breakfast, we were analyzing what was said in the meeting, chatting, chatting and joking.
Merhabalar sevgili arkadaşlarım, bugün sizlere iş arkadaşlarımla gittiğimiz mekandan bahsetmek istiyorum. Nöbetten çıkmadan önce bize nöbet teslim edeceğimiz günün sabahında toplantı olacağı söylendi. E haliyle bu durum beni üzdü, çünkü yorgun, uykusuz ve açtım. Toplantı uzun sürsede sonunda bitmişti artık. Bizde arkadaşlarla çay kahve içmek içmeye kararlaştırdık. Özge çok güzel bir yer bildiğini ve sürpriz olacağını söyledi. Başladık yürümeye yaklaşık yarım saat yürüdükten sonra gelmiştik artık. Maalesef ki yalan söylemiş gittiğimiz mekan evine yakın olduğu için oraya götürülmüşüz. 😂 Neyseki mekanda dışardan güzele benziyordu. Girdik, oturduk sözde ilk başta çay kahve içecektik fakat ben ve arkadaşlarım dayanamadık kahvaltı sipariş verdik. Ben tabiki Samsun'un menemenine aşık birisi olarak menemen söyledim. Arkadaşlarımda patates kızartması, kahvaltı tabağı sipariş verdiler. Tüm hepsini ortaya koyup karnımızı güzelce doyurduk. Müşteri memnuniyeti bana göre önemseniyordu. İlgi ve alaka gayet güzeldi. Kahvaltı gayet lezzetli ve doyurucu oldu. Belki güzel gelmesi öncesinde çok aç olduğumuz için de olabilir. Kahvaltı yaparken bir yandan da toplantıda konuşulanları analiz ediyor, sohbet,muhabbet ediyor ve şakalaşıyorduk.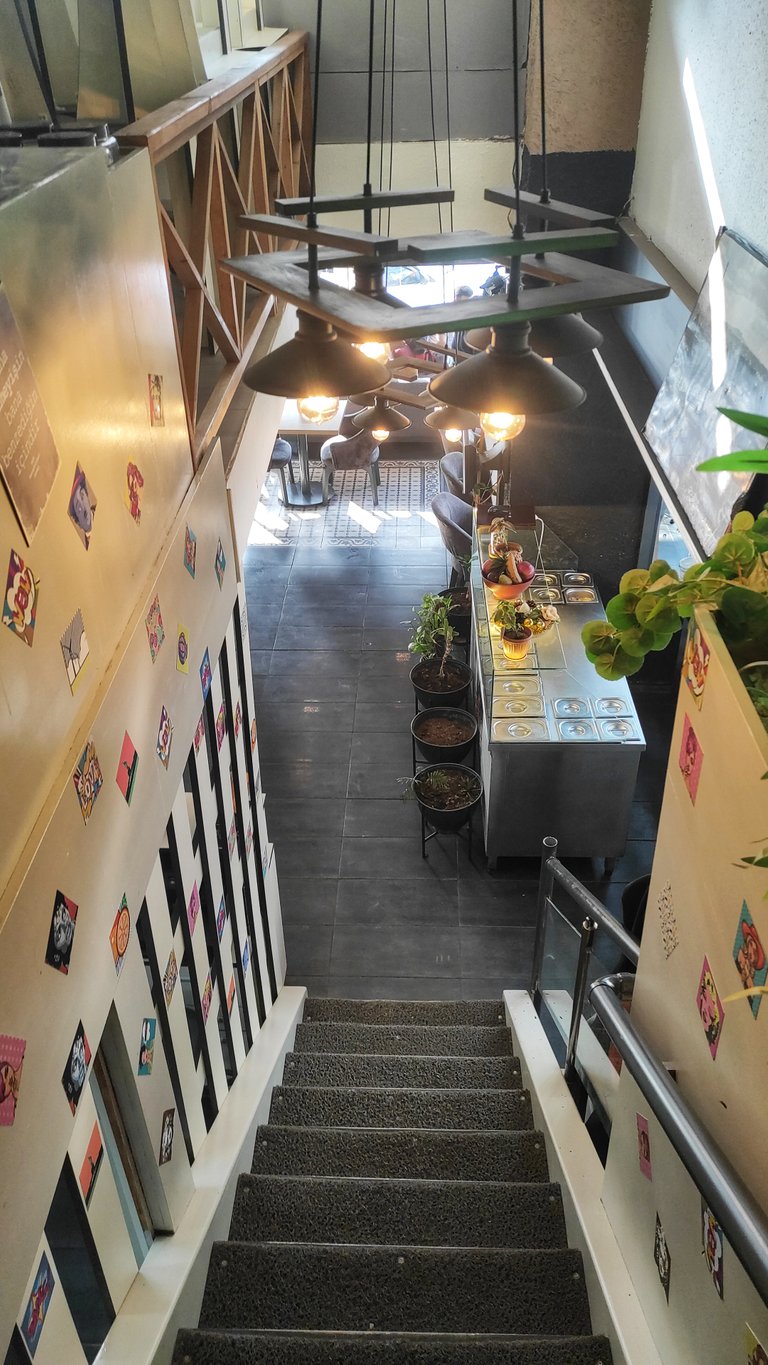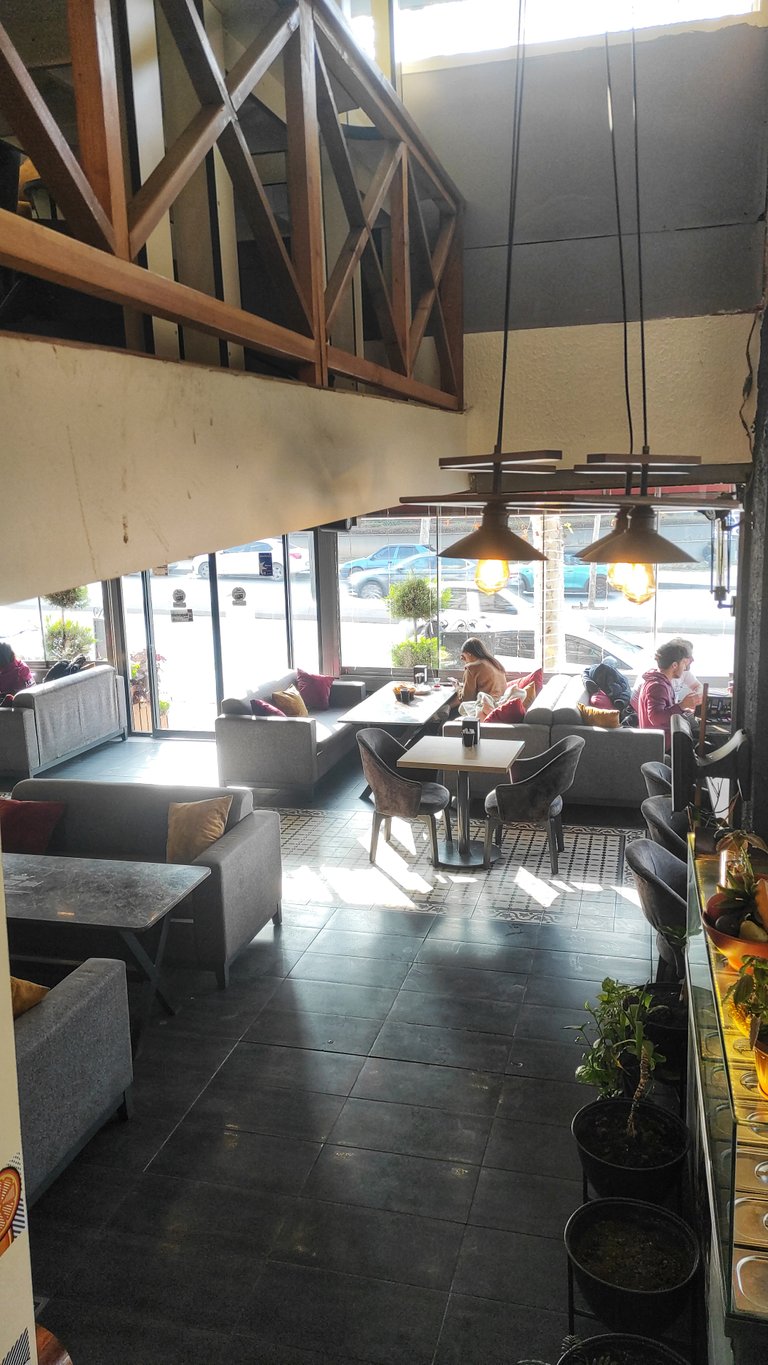 I want to talk about the inside of the cafe. It has two floors and there is an okey game playing area, a toilet and a cellar-style room on the upper floor. There is a sitting area and a service area on the ground floor. Their decor looks very nice, but it felt a bit mixed, because of the combination of both nostalgia and modernity. The dessert, surrounded by flowers and pots, is neither too big nor too small. Do you always go to me? If asked, I would probably say no to going all the time, except to play okey. You can go for breakfast from time to time. My rating for this place would be 07/10. See you in my next post guys, stay safe.🌸
Kafenin içinden de bahsetmek istiyorum. İki katlı olup üst katında okey oyunu oynama alanı, tuvalet ve kiler tarzında bir oda bulunmakta.
Alt katında oturulacak alan, servis yapılan alan mevcut. Dekorları çok hoş görünüyor ama biraz karma gibi geldi, sebebi ise hem nostaljinin hem de modernliğin bir arada kullanılması oldu. Çiçeklerin, saksıların etrafı süslediği tatlı ne çok büyük ne de çok küçük bir işletme. Bana göre sürekli gidilir mi? , diye sorulsa okey oynamak harici sürekli gidilmesine muhtemelen hayır derim arada sırada kahvaltı yapmak için gidilebilir. Benim bu mekana puanım 07/10 olur. Bir sonraki postumda görüşmek üzere arkadaşlar, sağlıcakla kalın.🌸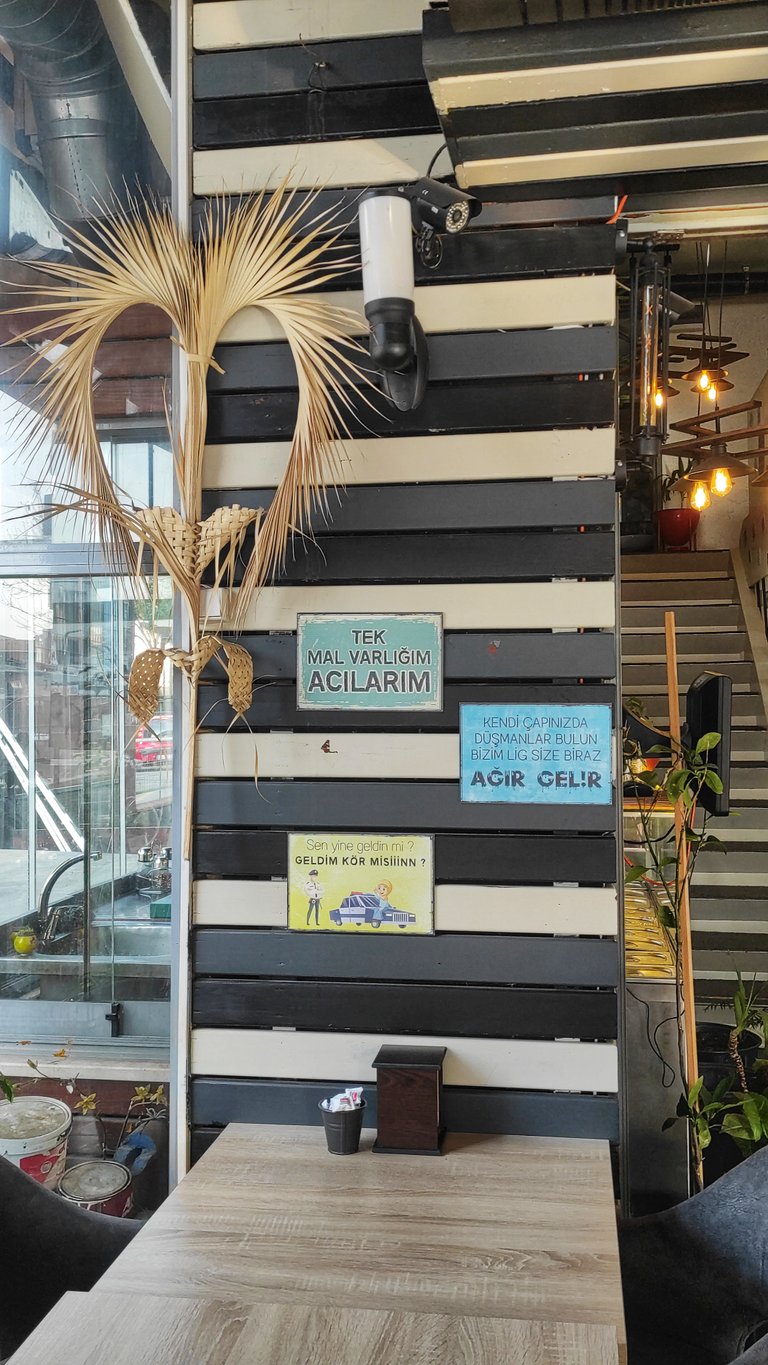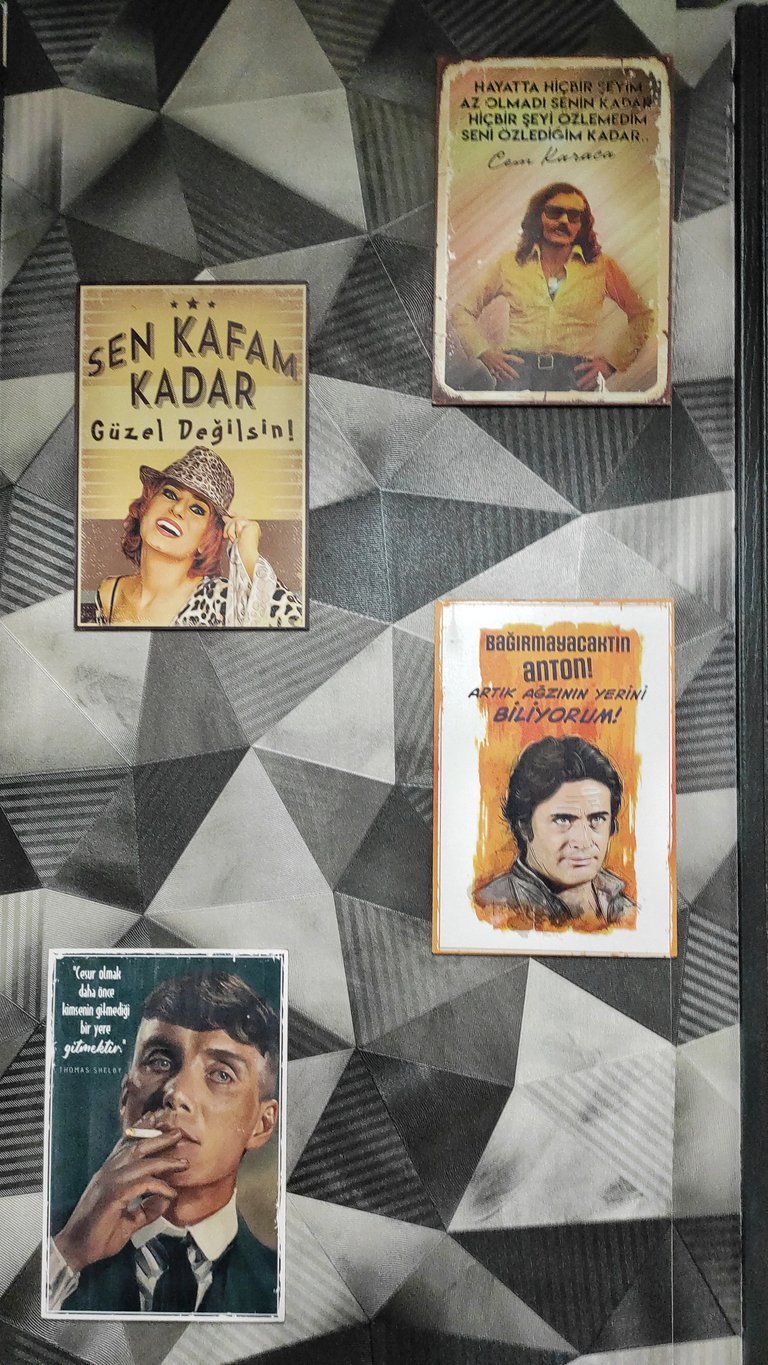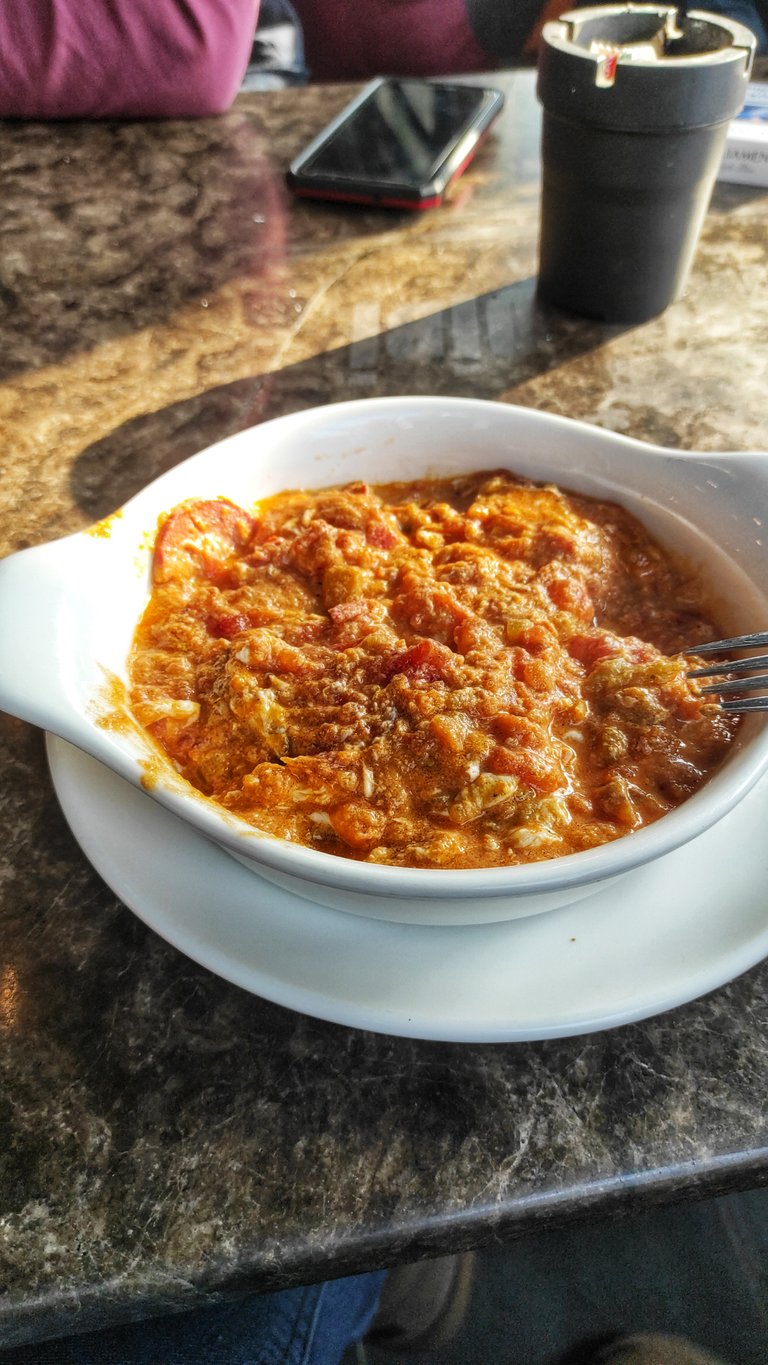 ---
---