Old time water tank (Basilica Cistern)🏛️🌇//Eski zamanın su deposu( Yerebatan Sarnıcı)🏛️🌇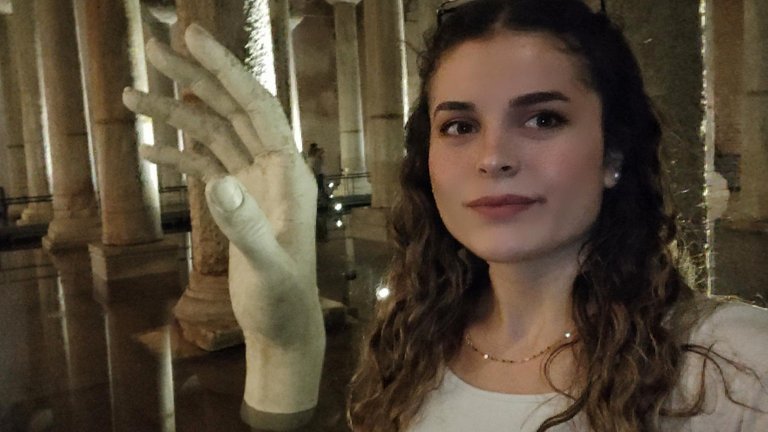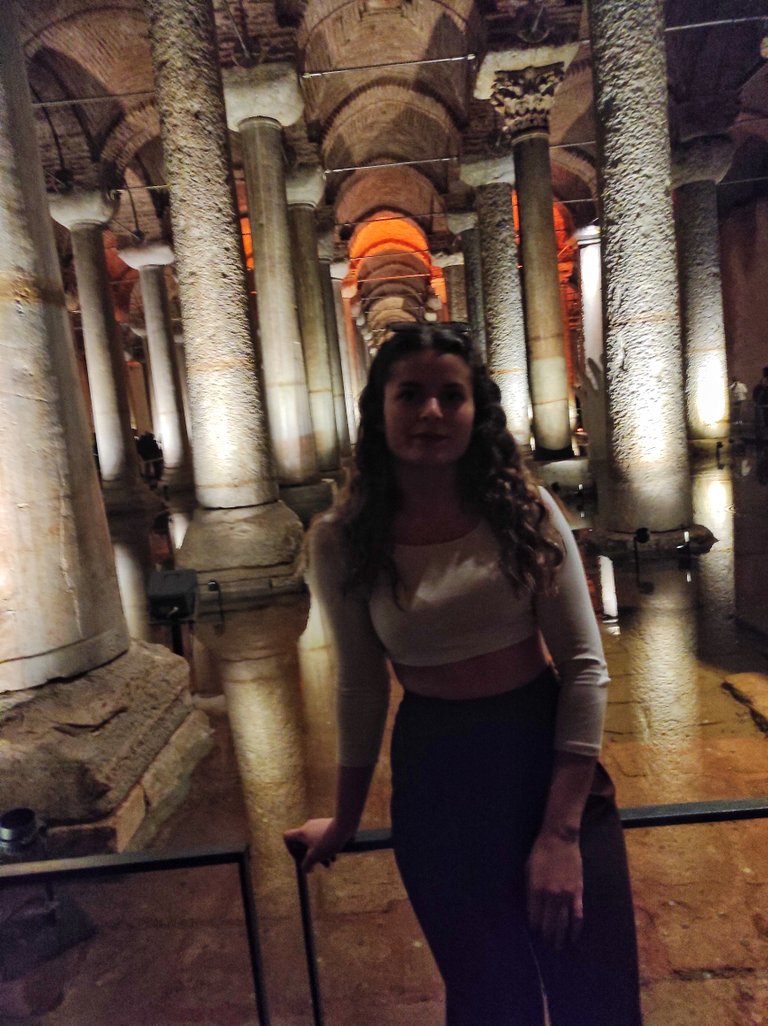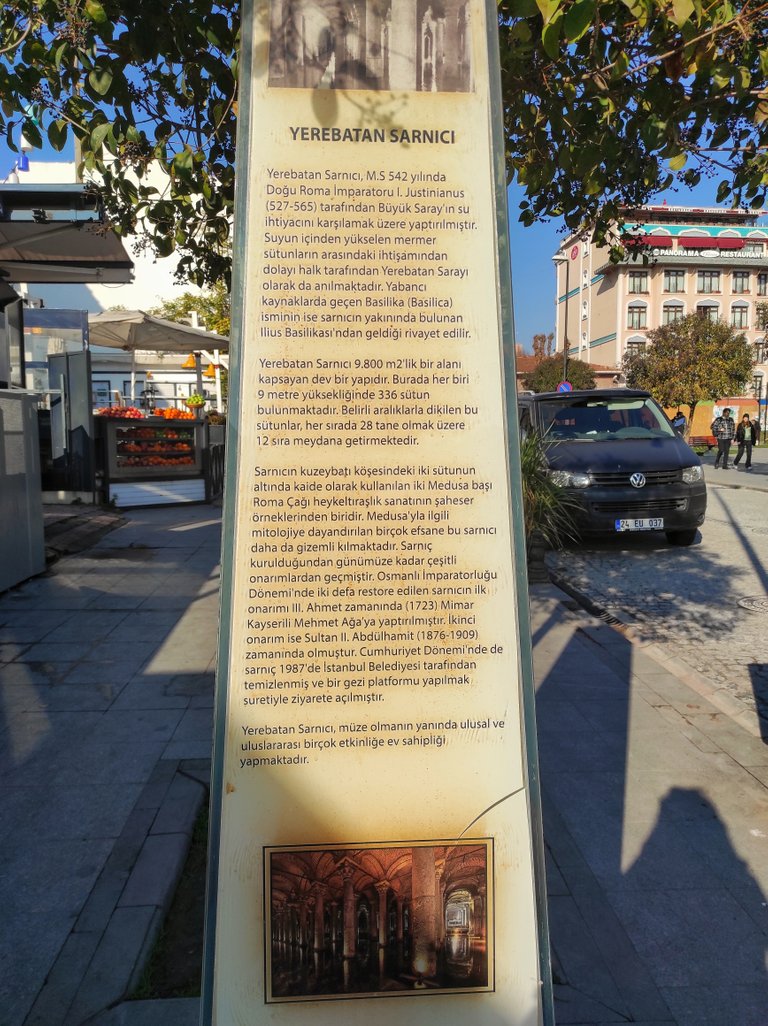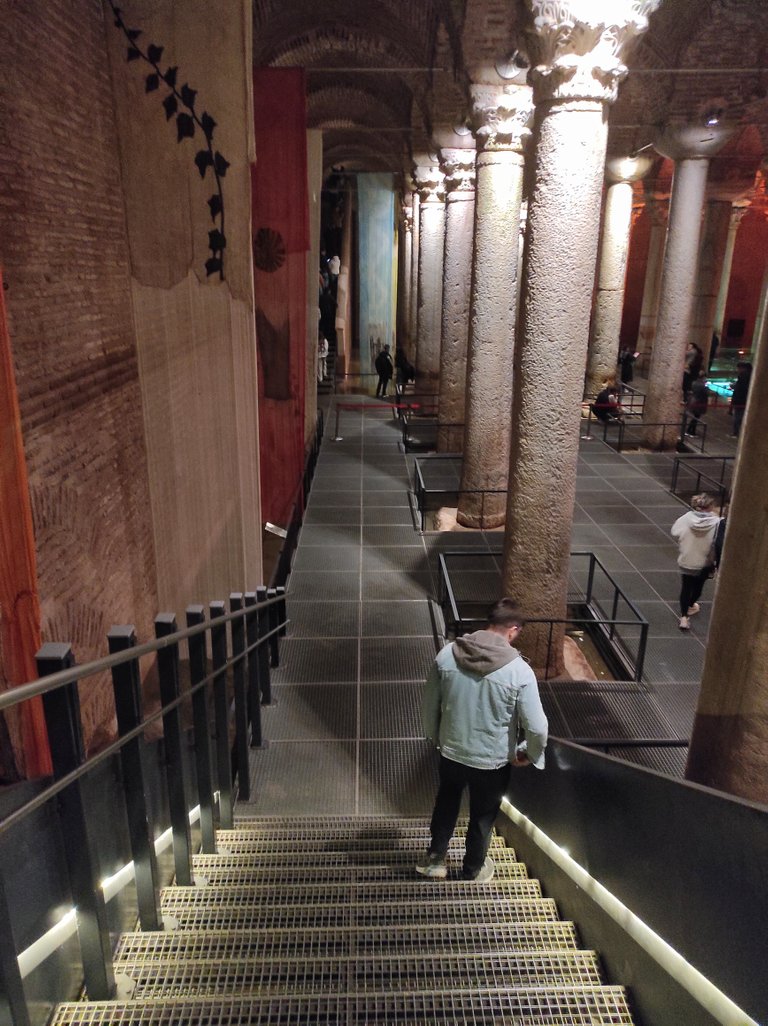 Hello Hive friends, I haven't been posting for a few days because of my toothache. I have never had a toothache until now. I was saying all the time. I think I had the evil eye on myself. I was so bored of staying at home in pain. I took some painkillers and recuperated and decided to go to the Basilica Cistern, which I wanted to go to for a long time. My friend Özge wanted to go too, so we took her and set off. Basilica Cistern was used as a water tank in history as far as I know. Tons of mud were removed from the historical building to restore it. The last restoration of the cistern was made in 2022 and it is open to visitors. There was a long queue at the entrance, mostly tourists. Ticket prices consist of 20 TL for students, 50 TL for full and 300 TL for tourists. We bought the tickets and went inside. The interior looked truly magnificent. The lighting had begun to fascinate him as he descended the stairs, the heat was set very nicely.
Merhabalar Hive arkadaşlarım, bir kaç gündür diş ağrılarımdan dolayı post paylaşmıyordum. Bu yaşıma kadar hiç diş ağrısı çekmemiştim. Her zamanda söylüyordum. Galiba kendime nazarım dokundu.😂 Bir süredir çok fena ağrılarım oluyor bu sebepten çok aktif olamıyordum. Ağrı cekmektende evde durmaktanda çok sıkılmıştım. Ağrı kesici içip biraz toparlanım ve uzun zamandır gitmek istediğim Yerebatan Sarnıcı'na gitmeye karar verdim. Arkadaşım Özge' de çok gitmek istiyordu, onu da alıp yola çıktık. Yerebatan Sarnıcı benim bildiğim kadarı ile tarihte su deposu ile kullanılmakta imiş. Tarihi binayi restore etmek için içerisinden tonlarca çamur çıkarılmış. Sarnıcın son restoresi de 2022 de yapılmış ve geziye açık hale gelmiştir. Girişte uzunca bir kuyruk vardı, kuyruğun geneli turistlerden oluşuyordu. Bilet fiyatları öğrenci 20, tam 50 ve turist için 300 TL den oluşuyor. Biletleri alıp içeri girdik. İçerisi gerçekten muhteşem görünüyordu. Merdivenlerden inerken başlamıştı büyülemeye ışıklandırmalar, ısı çok güzel ayarlanmıştı.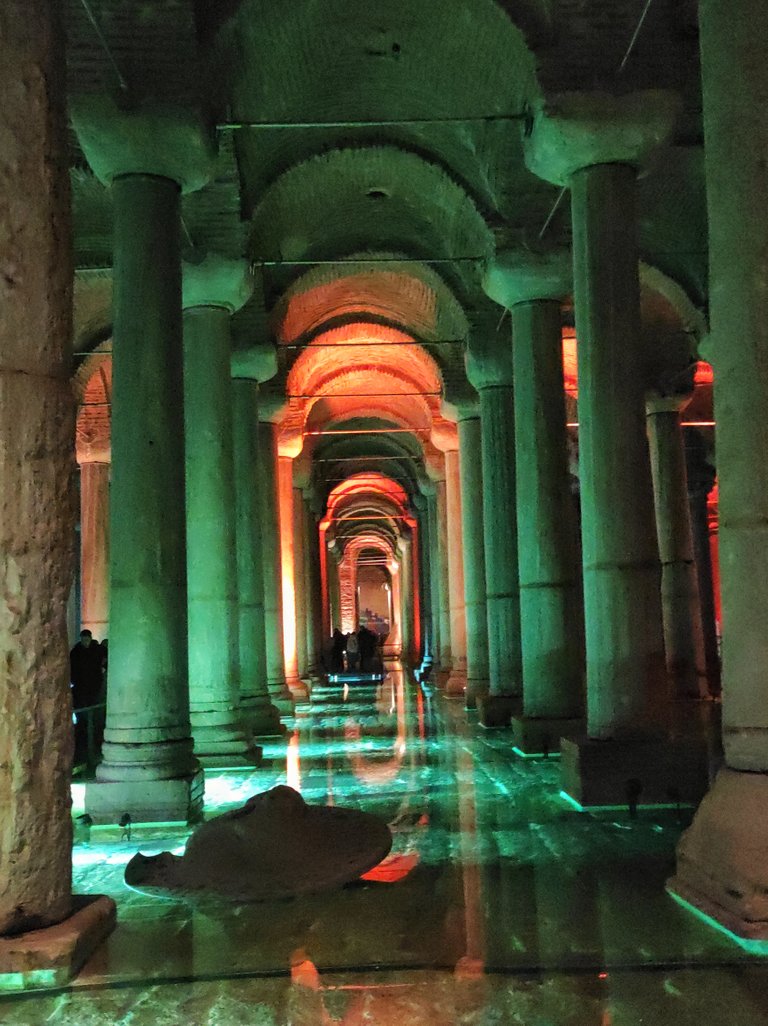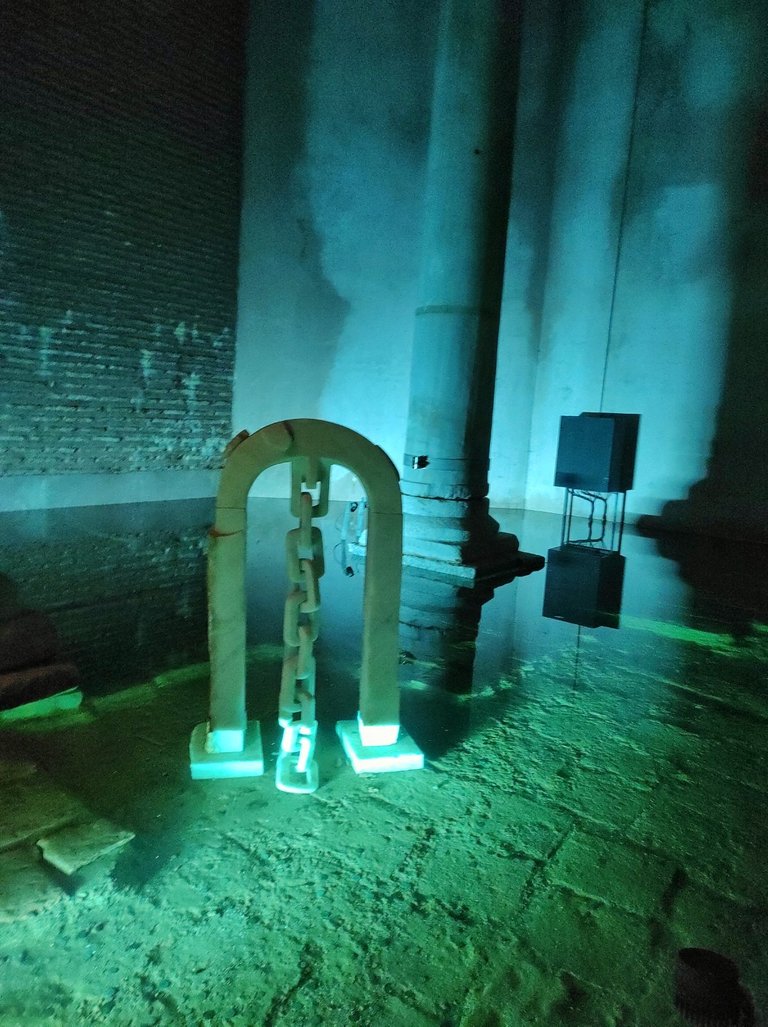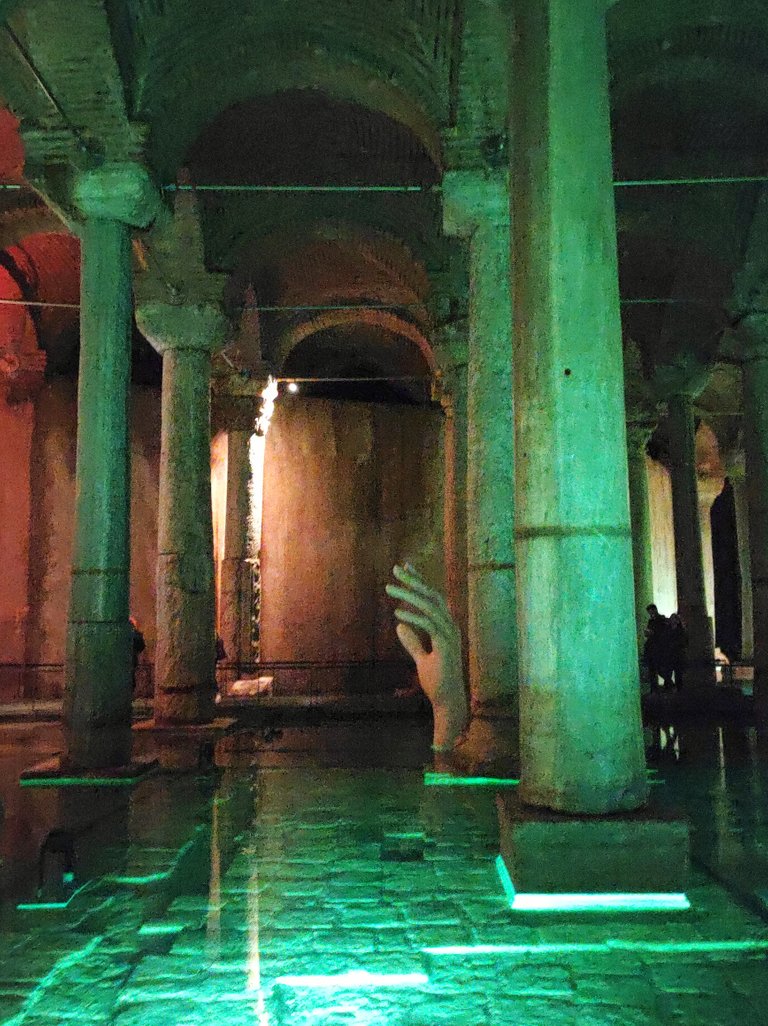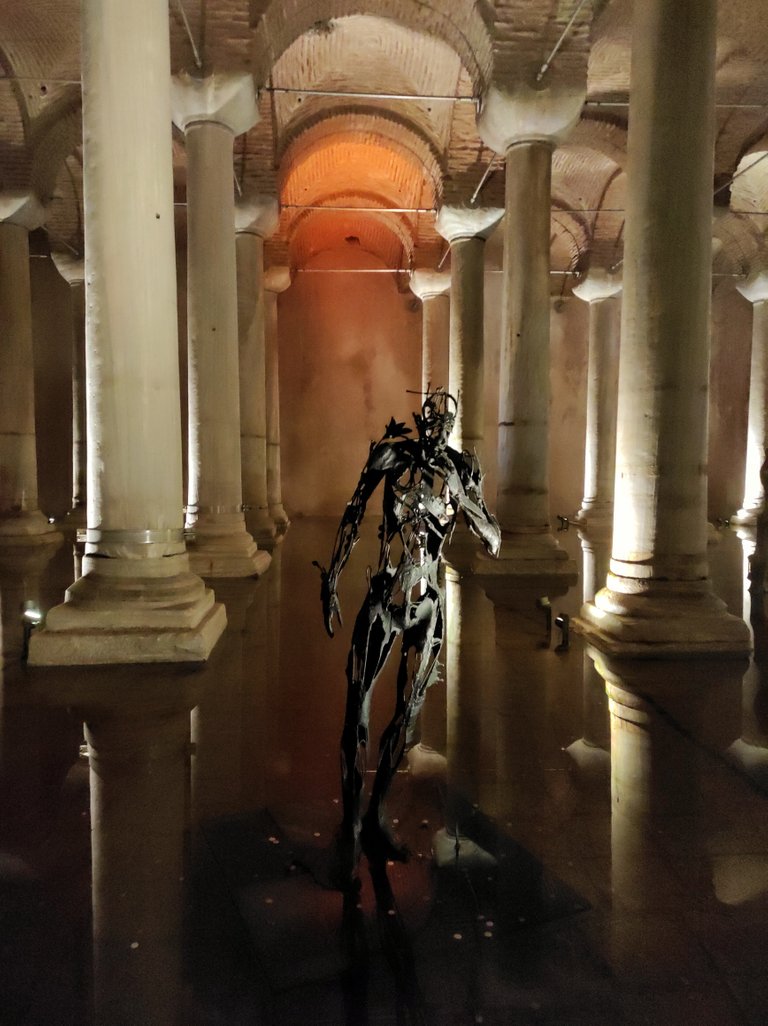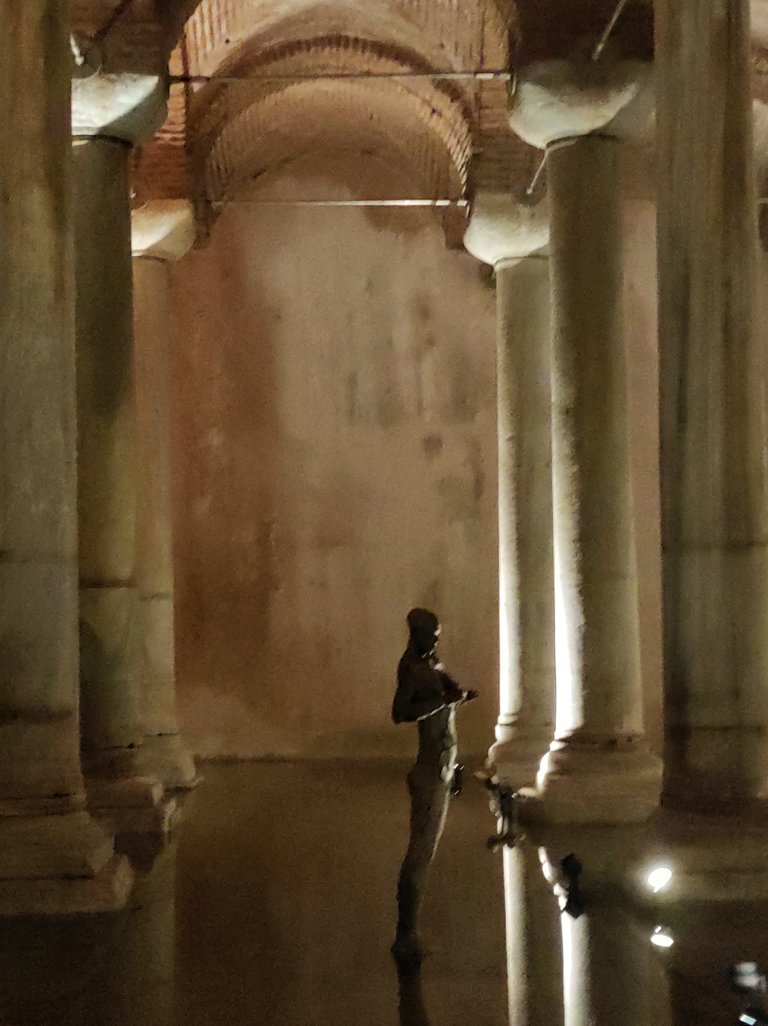 The columns looked quite tall. Its surroundings were closed, statues were made inside and it was full of water. A meaning of each statue was written on the clear glass. I took certain ones, but I don't know if they are readable. I'll talk about what's on my mind. One of the things that caught my attention in the cistern is the coins thrown into the water. Probably people made wishes and threw it into the water. If I was thinking about it at that time, I wonder how many liras are here? 😂 Another legendary event is that the Medusa statue is found in the Basilica Cistern. I wanted to take a photo of it, but that part was dark, I don't know why they didn't use lighting. Maybe the lack of light was part of the myth. After spending time in the cistern, I went out and visited other places. I want to share them in other posts too, good luck. 🌸
Sütunlar oldukça uzun görünüyordu. Çevresi kapatılmış, içerisine heykeller yapılmış ve su doluydu. Her bir heykelin bir anlamı şeffaf cama yazılmıştı. Belli olanları çektim fakat okunurmu bilemiyorum. Sarnıçta dikkatimi çeken şeylerden biride suyun içerisine atılmış demir paralar oluyor. Muhtemelen insanların dilek dileyip su içine atmış. Benim aklımdan o esnada geçense acaba burda kaç lira vardır?😂Türk demir parasından daha çok yabancı vatandaşların demir parası olması da dikkatinden kaçmadı değil. 😂 Efsane olaylardan bir diğeri ise Medusa heykelinin Yerebatan Sarnıcında bulunması. Fotoğrafını çekmeyi çok istedim fakat o kısım karanlıktı neden ışıklandırma yapmamışlar bilmiyorum. Belkide ışık olmaması efsanenin bir parçasıydı. Sarnıçta vakit geçirdikten sonra çıkıp başka yerleri gezdim. Onları da başka postlarda paylaşmak istiyorum, sağlıcakla kalın. 🌸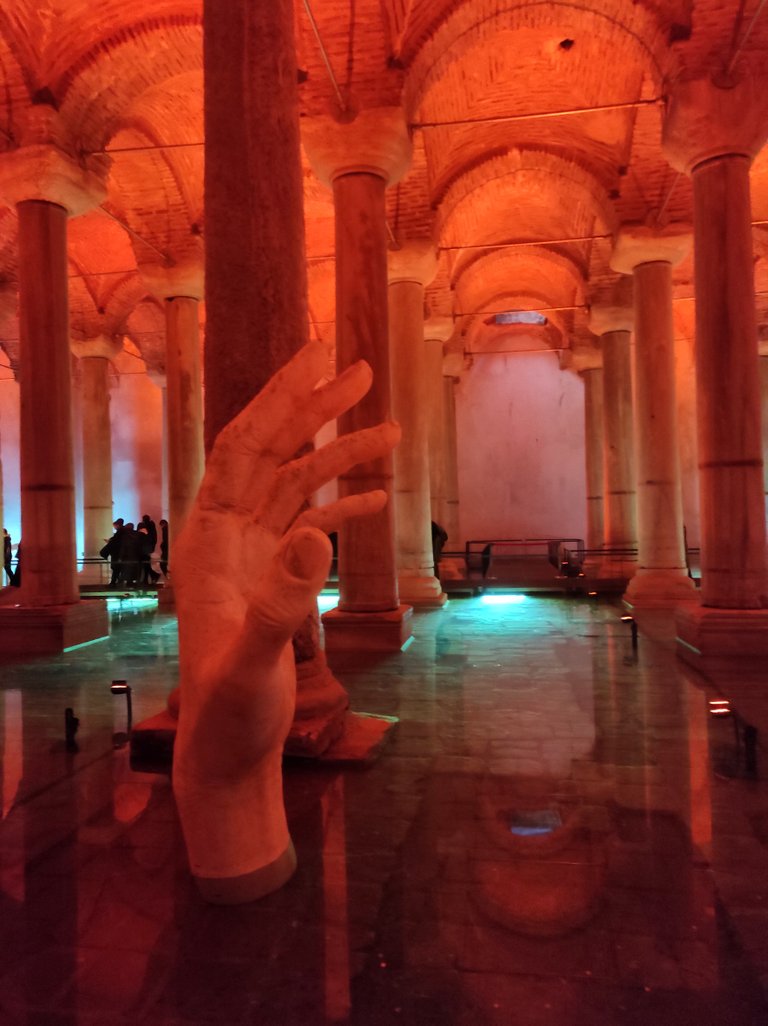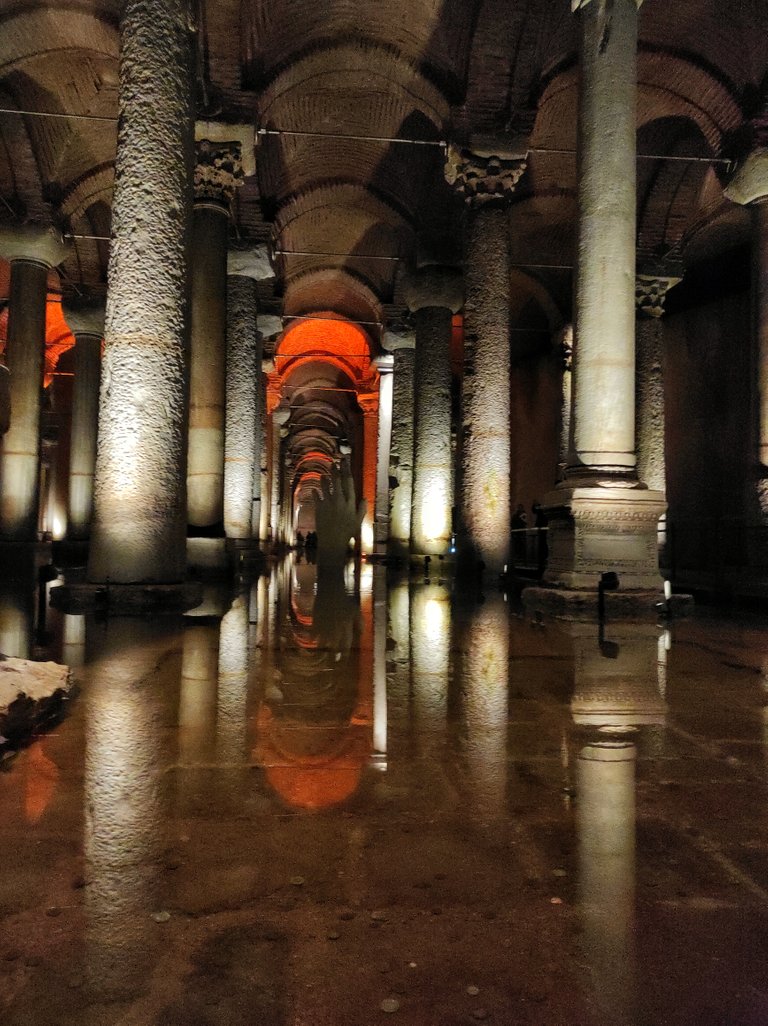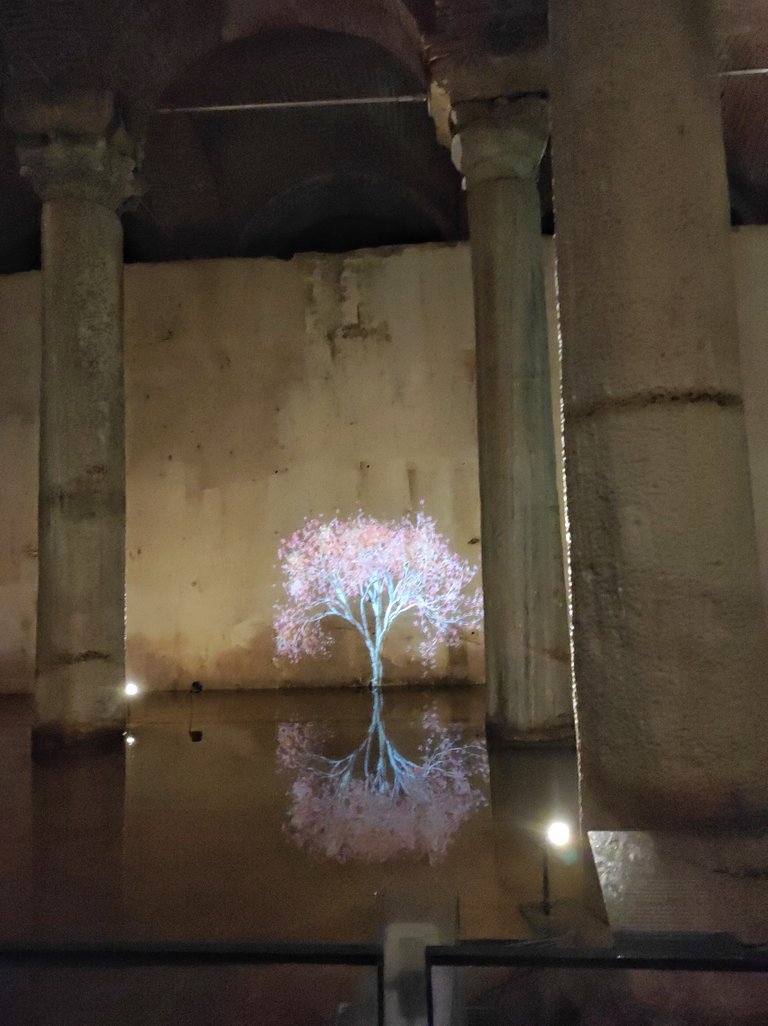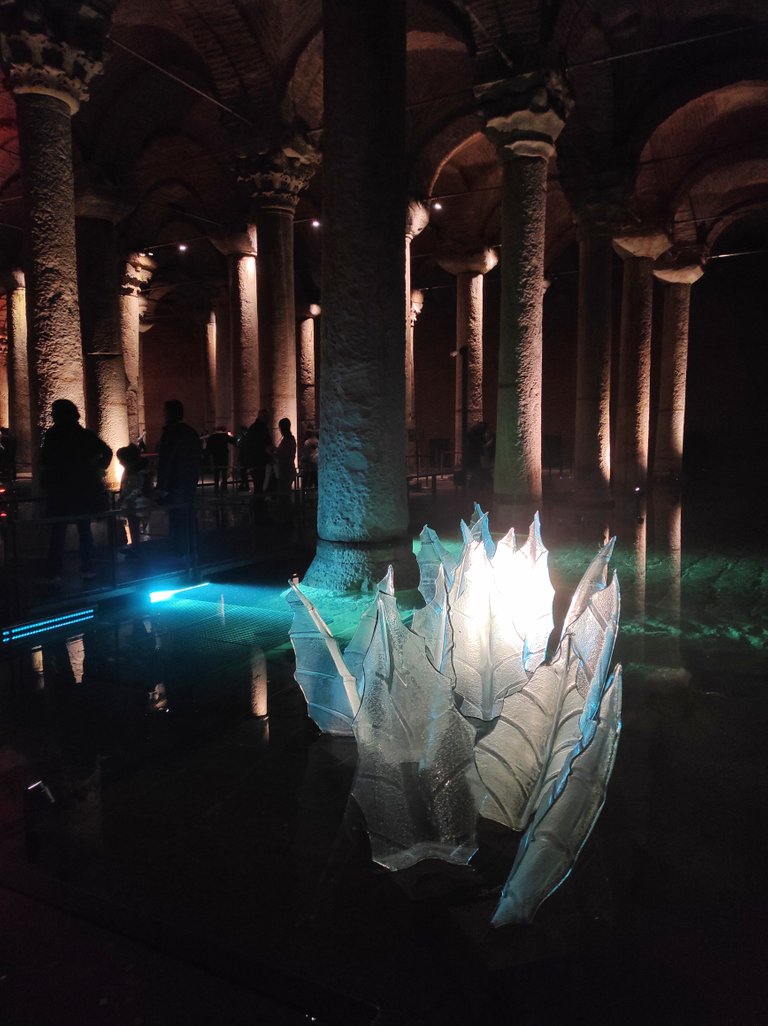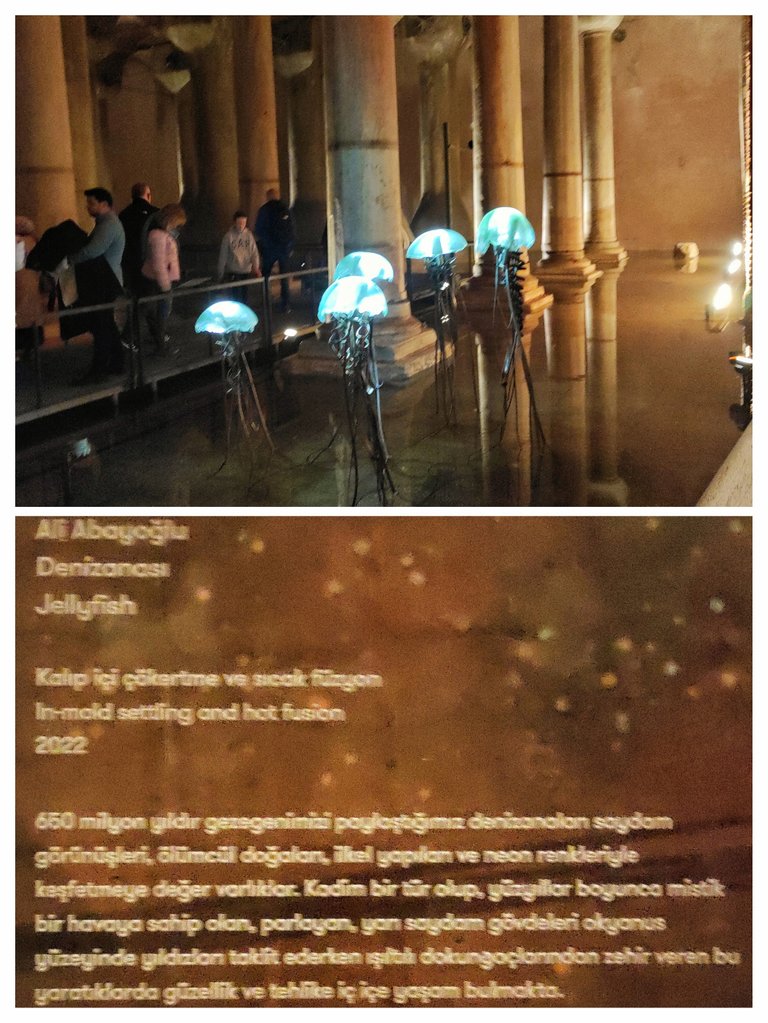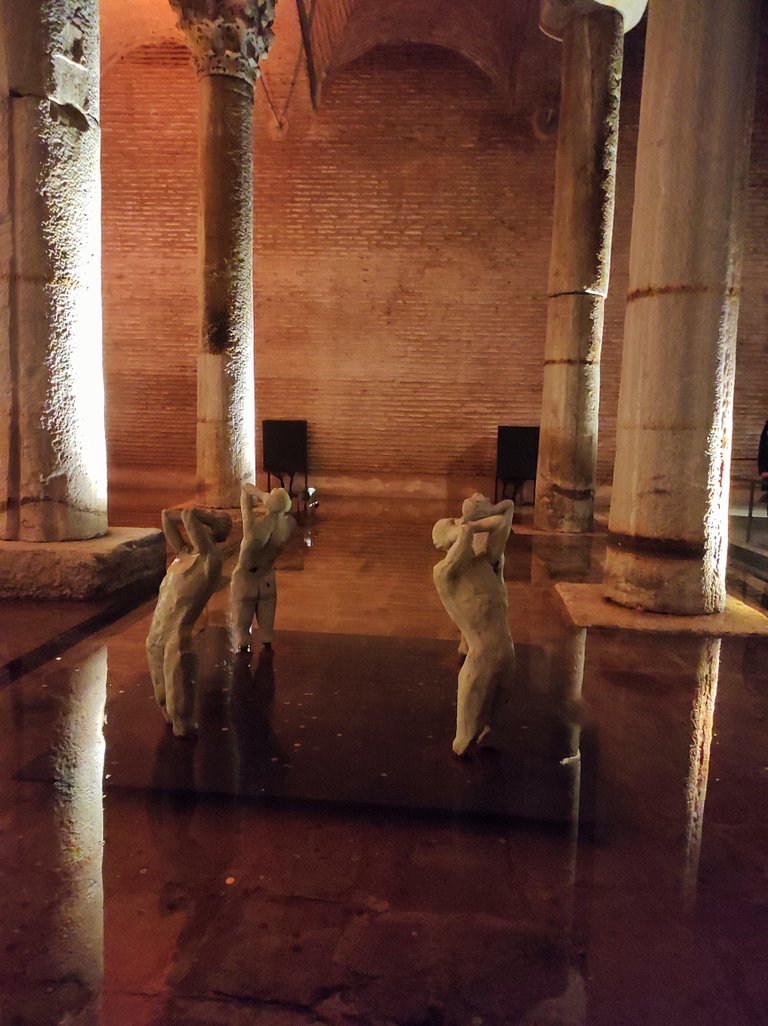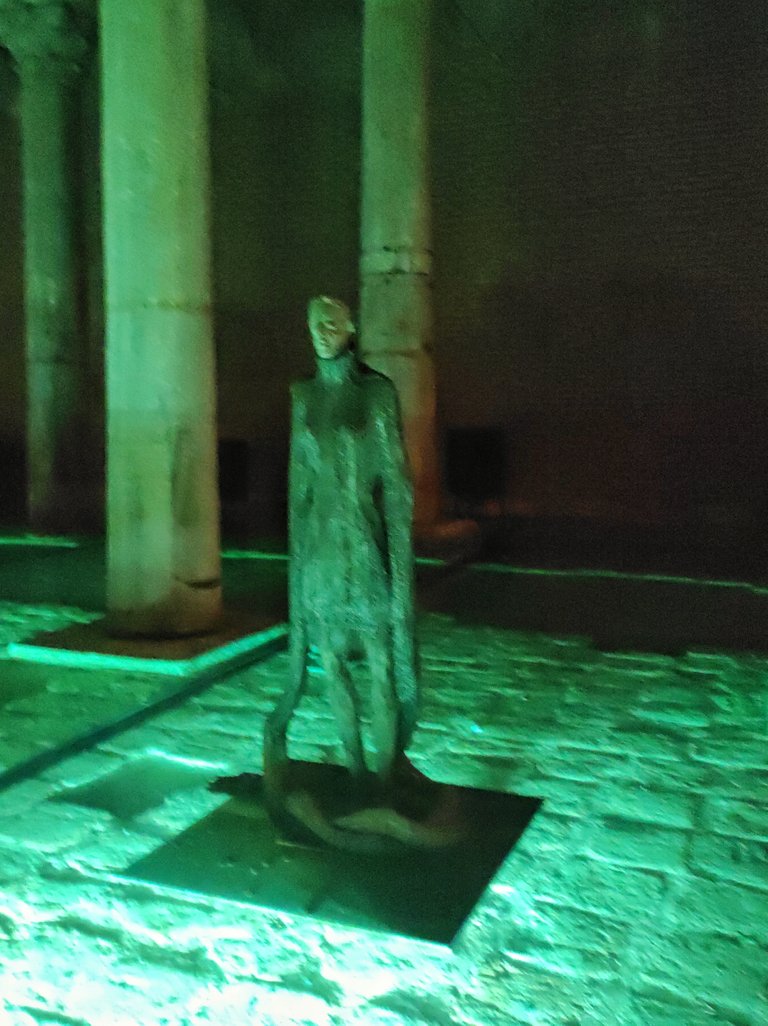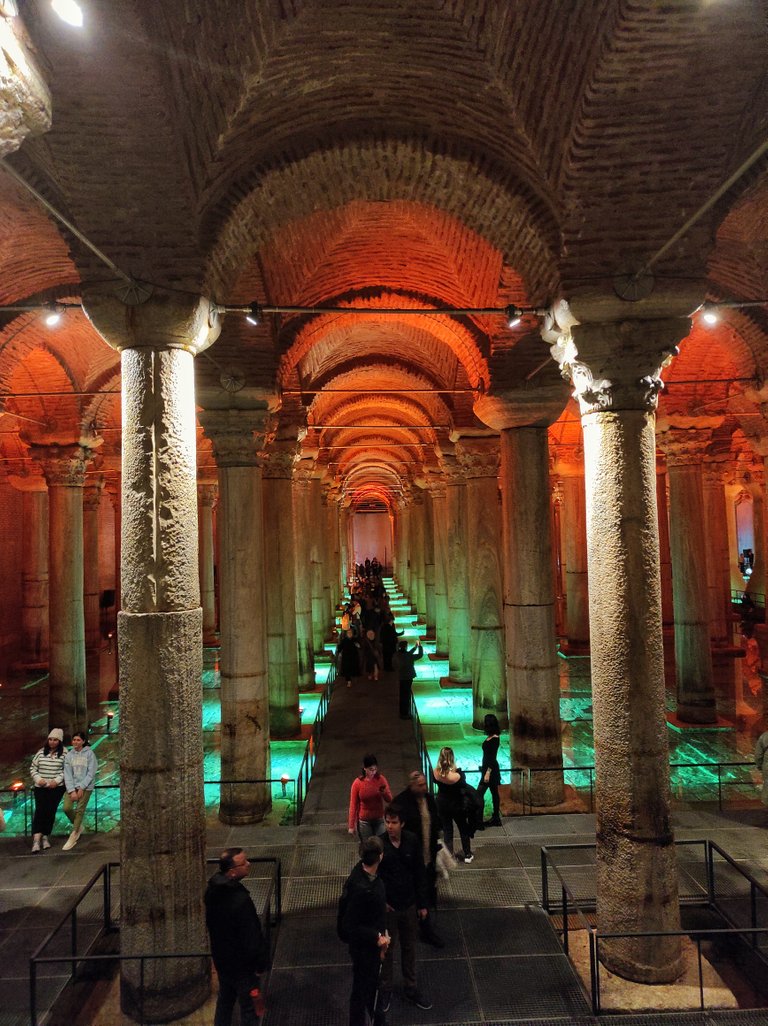 ---
---