Art Journal: Forest Natural Beauty | Original Painting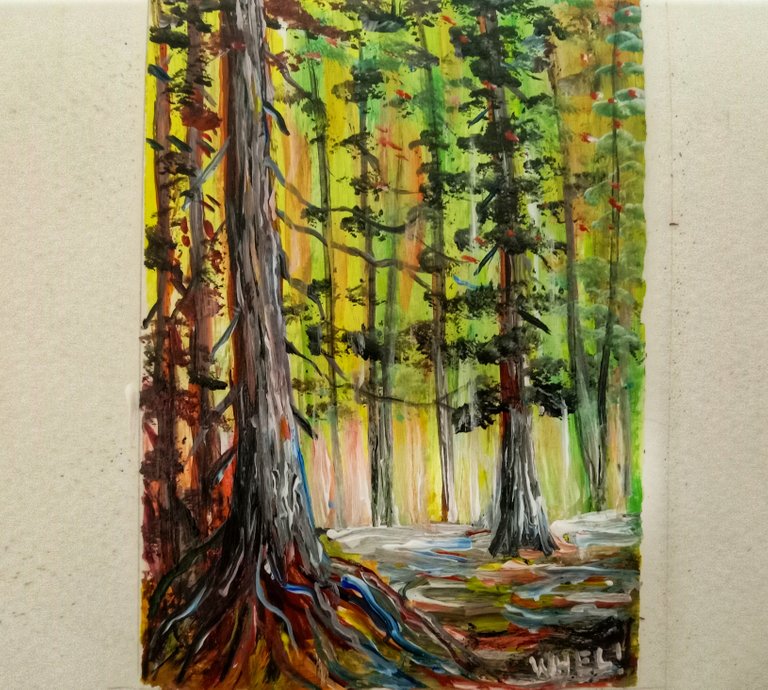 Greetings Hivers, How are you there? Welcome to my art journal! Another fun painting I made today with Acrylic paint.
I love forest scene, It brings the stillness everytime I am in the midst of forest. I really appreciate the tranquillity that natures bring.
Nature is a gift from our almighty God, His wonderful creation inspires us to go deeper in knowing him intimately. He created all the beauty we see all around us. I am grateful for the gift of nature.
Materials Needed:
👉 Acrylic pad /200gsm
👉 Pencil and eraser
👉 Ruler
👉 Clean Water
👉 Paper napkin
Brushes:
👉 Flat Brush /small #10, 10/32 / 8.0mm
👉 Liner Brush #2 / 2/32" / 1.6mm
👉 Round Brush #8 / 5/32" / 4.0mm
👉 Filbert brush
Acrylic Paint:
👉 Titanium white
👉 Mars black
👉 Lemon yellow
👉 Yellow ochre
👉 Grass green
👉 Ultramarine blue
👉 Orange
👉 Burnt sienna
Process: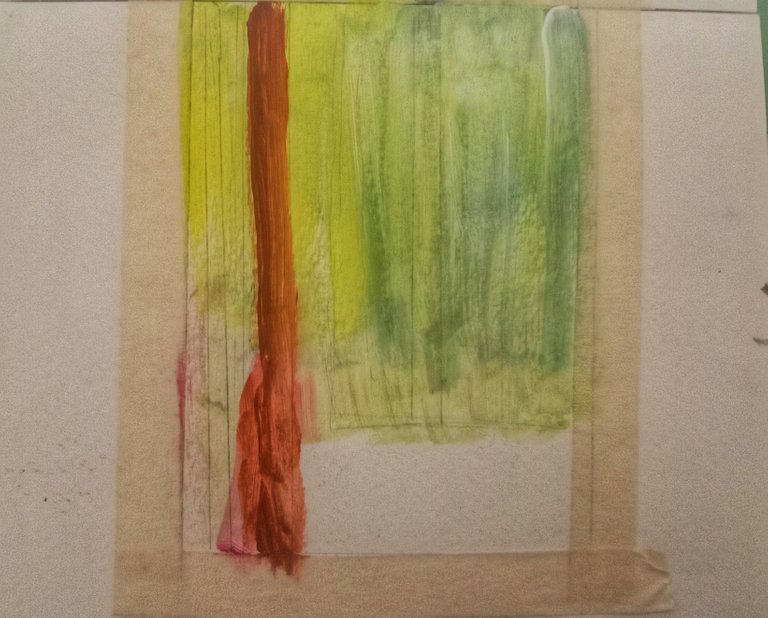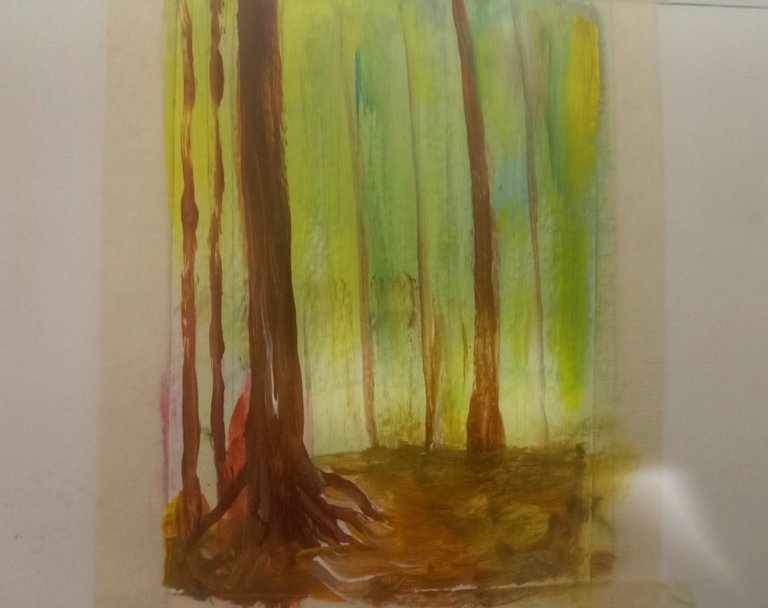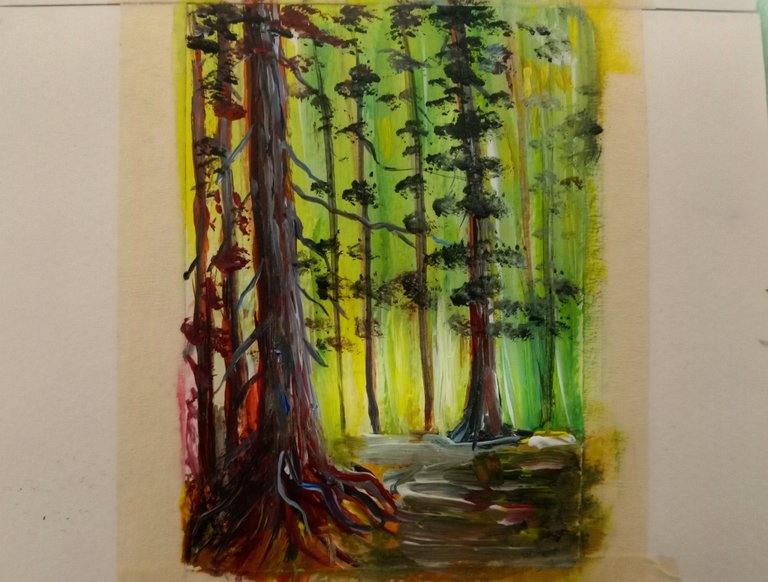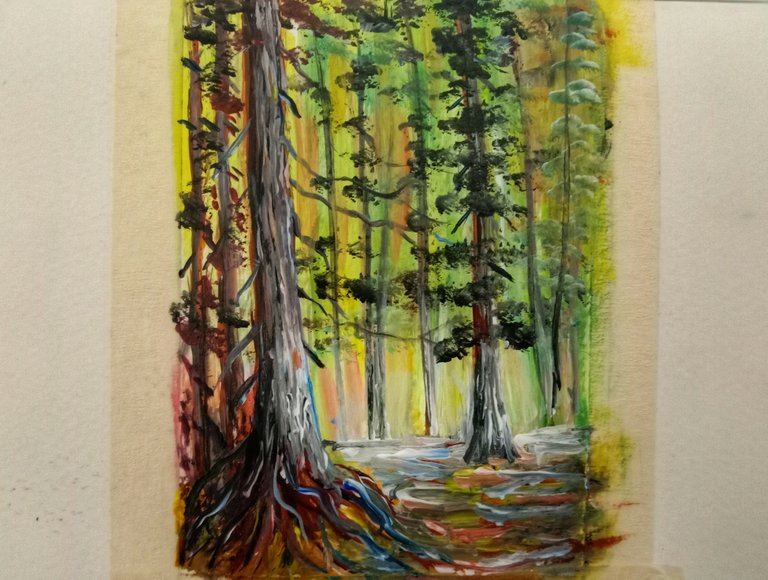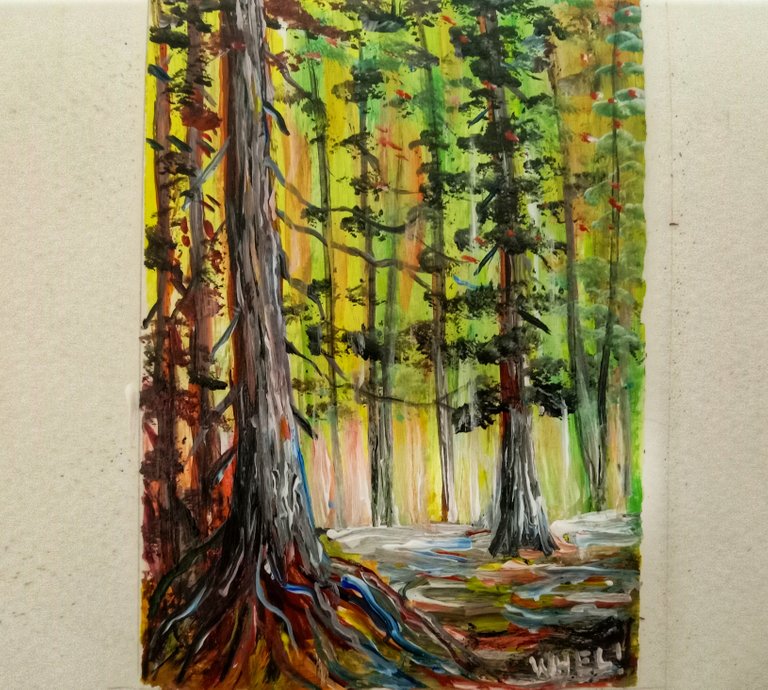 That's all for today, I hope you like this post and thank you for stopping by!
Happy Painting!😀
@caydenthan


---
---