Crypto Bulletin #1: Gemini open letter, Barry Silbert response, Coinbase layoffs, & Binance BUSD FUD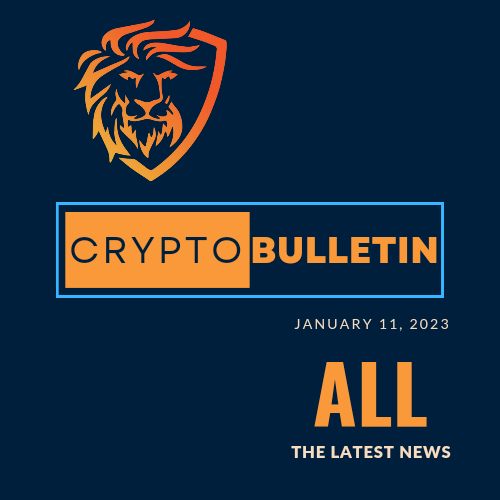 This is my first attempt to prepare a bulletin with the latest most significant news in the crypto industry. The bulletin will be published in Leofinance. It will run with installments and gather that news for you in order to offer fast, succinct, and concrete access to information in one place.

Gemini Second Open Letter to DCG
At the turn of the New Year, Gemini published an open letter for Barry Silbert and the Digital Currency Group asking for a resolution to the Gemini Earn / Genesis Capital situation. Gemini's first open letter had an ultimatum that the resolution should be agreed before January 8th.
DCG / Genesis failed to meet the deadline and now Gemini has published a second open letter for Barry Silbert/DCG. In it Cameron Winklevoss, the CEO of Gemini, claims Genesis lost $1.2 billion in the 3AC crash. Furthermore, he claims that DCG/Genesis has been deceiving Gemini, and that the only path forward towards a solution that will satisfy all parties and return the funds to Gemini lenders, including its Earn product users is to replace DCG CEO Barry Silbert.

Barry Silbert's/DCG Open Letter
Barry Silbert, the founder of DCG, Genesis Capital, and Grayscale has been silent since the moment Genesis halted withdrawals. That changed with an open letter and a Q&A aimed at shedding some light on what has happened.
The letter mentioned the work force winding down they made in an attempt to cut costs. It also made public how much money DCG owes Genesis Capital. Then it denied DCG exposure and relationship to FTX, SBF, and Alameda, 3AC, Terra/Luna, and Celsius. Last, it denies that DCG is being investigated by EDNY.

Coinbase Layoffs
Layoffs have become way too common in the crypto industry during bear markets. Coinbase became the latest company to do so. In total 20% or more than 950 of its staff are being laid off. Coinbase layoffs came some days after Huobi Global, another Crypto Exchange announced its own personnel cuts.

Binance-pegged BUSD $1 Billion Hole
A Binance spokesperson has admitted to Bloomberg that Binance-pegged BUSD was under-collateralized for over $1 billion during the last bull market. The Binance-pegged BUSD is issued by Binance on BSC and it is supposed to be backed 1:1 with the BUSD issued by Paxos as ERC-20 which is regulated and backed by reserves. Before the news broke, Binance CEO Changpeng Zhao took to Twitter to inform that new Binance FUD revelations were imminent.

(Main image created with Canva. Dividers from Leofinance.io)
If you enjoyed this article consider liking it and subscribing. Your support is important.
---
---