Crypto Bulletin #2: SEC goes after Gemini, 3 Arrows Capital founders plan new Crypto Exchange, FTX updates, Genesis bankruptcy and other news.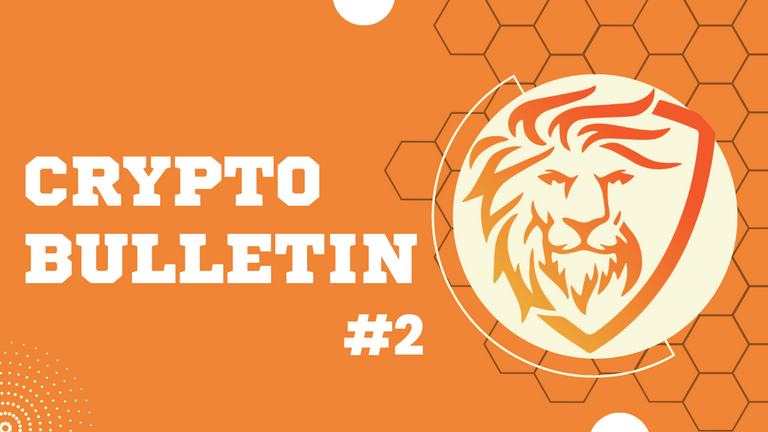 This is the second edition of the Crypto Bulletin with the most significant news in the crypto industry. This bulletin is published in installments and aims to gather important crypto news and updates for you in order to offer fast, succinct, and concrete access to information in one place. The past week or so has been quite interesting. A number of important events took place that will be analysed herein.
The Securities and Exchange Commission (SEC) goes after Gemini and Genesis Trading.
The SEC has charged both Gemini and Genesis with offering unregistered securities. The lawsuit has as its focus the Gemini Earn lending product that was offered in partnership with Genesis. Since Genesis halted withdrawals last November, more than 340,000 Gemini users have not been able to access or withdraw their assets. According to insiders the SEC had been aware of the Gemini Earn product for more than a year but only decided to act now.
The founders of 3 Arrows Capital and Coinflex are raising funds for a new Crypto Exchange.
It looks like the disgraced founders of 3AC, Su Zhu and Kyle Davies, have teamed up with the disgraced founders of Coinflex and are raising a $25 million seed round to launch a new crypto exchange and take some of the FTX userbase/market volume. 3AC was one of the major crypto firms to crash during 2022 while Coinflex didn't have a better fate as it halted withdrawals for its users and is under restructuring. At first, the new exchange was planned to be named GTX (as FTX+1 in the alphabetic order) but after social media ridicule the team behind the venture decided to drop the idea and look for another name.
Genesis Trading files for bankruptcy.
Genesis Trading, part of the Digital Currency Group (DCG) has filed for Chapter 11. Genesis was hit hard by both the 3AC and FTX crash with uncollateralized loans to the above-mentioned entities reaching $1.2 billion and $260 million respectively. Last November Genesis was forced to halt withdrawals which affected the users of the Gemini Earn product. It looks like Genesis' bankruptcy was already priced in as it didn't move the crypto markets. According to different actors involved in the Chapter 11 process, Genesis has struck a deal with most of its creditors. That deal could tentatively include equity in the parent company DCG.
FTX updates
There were two new developments regarding FTX. First, its new CEO John Ray III who is overseeing the Chapter 11 procedures claimed that there is a chance to restart the exchange in an attempt to make the money back for the creditors. Furthermore, US authorities seized $700 million worth of assets, mainly RobinHood stocks, from its previous CEO Sam Bankman Fried who is under criminal investigation.
The US Department of Justices arrests the founder of the Bitzlato crypto exchange.
The DoJ brought charges against Bitzlato, a small and unknown Russian crypto exchange. At first sight the news seemed insignificant as not many had heard of Bitzlato before. Its founder was arrested and charged with failing to register and running a money transferring business that was doing business with organized crime. Bitzlato was closely tied to the Hydra Market, a darknet illicit activities marketplace used by the Russian mafia and other criminals. The case against Bitzlato mentions also Binance, LocalBitcoins, Coinbase, and Gemini that are cleared from any wrongdoing.

These were some of the latest updates in crypto. I hope you enjoyed reading through them and catching up with some.
(Main image made with Canva, divider from Leofinance.io)
---
---