Crypto Bulletin #3: Bitcoin NFTs, LBRY court case, FTX updates, Amazon getting into Web3, Logan Paul lawsuit and other news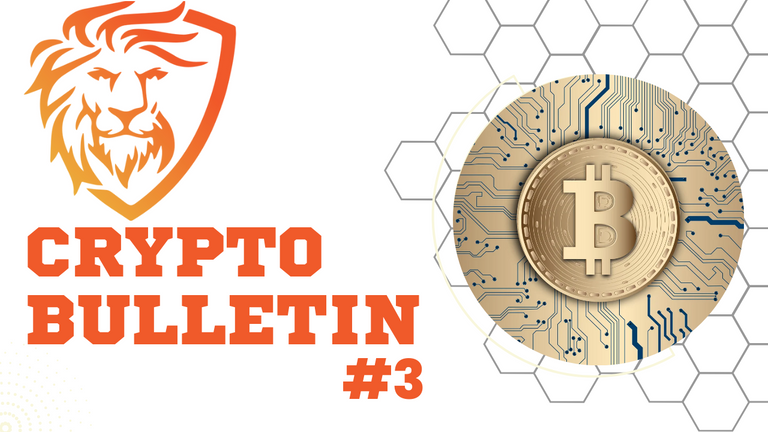 This is the third volume of Ceekz's Crypto Bulletin with the most significant events in the crypto industry the past week. This bulletin is published in weekly instalments and aims to gather important crypto news and updates for you in order to offer fast, succinct, and concrete access to information in one place.
The Bitcoin NFTs debate
NFTs have become the most contentious debate topic among the Bitcoin community. The launch of Ordinals/NFTs on Bitcoin L1 has divided the community between those that consider them as something acceptable and the maxis that think of them as an unacceptable jpeg spam. On the one hand, pro NFT Bitcoiners consider this development as something exciting that brings more use cases and helps to onboard more people to Bitcoin. In addition, they claim that inscribing jpegs into the main chain is part of the Bitcoin ethos since the Genesis block and something advocated for by the early Bitcoin pioneer Hal Finney. On the other hand, Bitcoin maximalists argue that there is no value in having jpegs stored into L1 and that is spam that will congest the blockchain.
The situation has reached a point that some of the most influential maxis like Blockstream's Adam Back have suggested that miners can/should censor Bitcoin NFTs, an argument that is contradictory to the Bitcoin ethos.
This confrontation between the two different camps within the Bitcoin community is eerily reminiscent of the Blocksize Wars that resulted in a fractured community and a number of Bitcoin forks.
Logan Paul is being sued for his CryptoZoo project
In some of my past articles I have covered the case of Logan Paul's CryptoZoo project that was exposed to be a scam by the crypto YouTube-Investigator CoffeeZilla. At first Logan Paul responded furiously to those allegations. Public outcry from the community forced him to take down his response and to issue an apology.
It looks like the Logan Paul / CryptoZoo saga will continue as an investor filed a lawsuit against him and his collaborators for financial damages. Other investors who think hey were defrauded by the CryptoZoo project could join this lawsuit into a class action.
LBRY & SEC Court Settlement
LBRY has been one of the most high profile crypto companies that the SEC has gone after. The video publishing platform lost the case and it was declared a security by a federal judge last November. The judge argued that during the initial sale of the LBC tokens there was no use case for them.
This week with the remedial hearing taking place, the court accepted that LBRY tokens sold on the secondary market were not considered securities even if the primary sale constituted a security. This decision is important and will affect other tokens like XRP that are in a legal battle with the SEC.
Amazon exploring NFTs
Amazon, of the top companies globally is considering a pivot in crypto and NFTs. First, Amazon Web Services (AWS) partnered with AVAX to scale Blockchain adoption for enterprises, institutions, and government clients.
Furthermore, as per different sources Amazon is preparing an NFT initiative that will be announced in the following months and will include NFT applications, marketplace, and blockchain games. This should not come as a surprise since Amazon has shown to be quite effective in its efforts to innovate and capture profits in different markets.
FTX updates
FTX bankruptcy lawyers have filed clawback claims against Voyager demanding $446 millions that was loaned to the latter during the 90 days preferential period before the exchange's collapse in November 2022.
The new management of FTX is also asking politicians and PACs that received donations from Sam Bankman Fried and other FTX employees to return the money. Calculations show that SBF and other FTX heads had donated more than $90 million during the past US election cycles.
Nostr launches Appstore & Google Playstore apps
Nostr, the decentralized open protocol social network supported by the likes of Jack Dorsey and Edward Snowden is available now for Apple and Android users as the Damus and Amethyst apps have been approved in the App Store and Google Play Store respectively. The new smartphone apps will make using Nostr on your mobile phones easier and more enjoyable.

These were some of the latest updates in crypto. I hope you enjoyed reading through them.
Curated by: Ceekz
If you enjoyed this article consider liking it and subscribing. Your support is appreciated!
---
---