Genesis Trading decides to file for bankruptcy. What will happen now?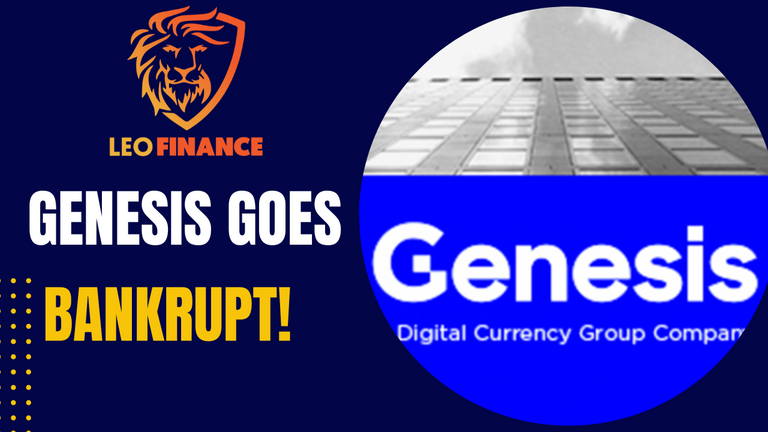 What has been rumored for some weeks now has finally happened. Earlier today, Genesis Trading filled for Chapter 11. Genesis, for those that don't remember was partnered with Gemini in order to offer the Gemini Earn product. Since Genesis halted withdrawals in November 2022, more than 340,000 Gemini Earn users have been unable to access their assets. Per Gemini, the total amount that it is owed to it and its users by Genesis is higher than 900 million US dollars.
Cryptomarkets wise, news for Genesis bankruptcy had already been priced in. It has been known that Genesis was a creditor to both 3 Arrows Capital and FTX and filled a $1.2 billion claim against 3AC and it is owed another $260 million by FTX. Thus, Genesis bankruptcy filing didn't take anyone by surprise but was instead expected for some time. As a result we didn't see any market pull back or crash . What hasn't been priced in get are the 2nd and 3rd degree spillover effects to other firms.
There are suggestions that Genesis has struck a deal with its creditors that among others will include equity in its parent company DCG. Yet, not everyone seems to be on board yet, as Gemini continues pressuring to get the best deal possible.
The chapter 11 filing was hailed by Gemini that called it a crucial step towards being able to recover the assets of its Earn users. Cameron Winklevoss, co-founder of Gemini, noted that this will allow through the protection of the judicial court to discover the actions that resulted in this situation. It looks like Gemini will continue going after Barry Silbert and DCG, the parent company of Genesis, by filling a lawsuit against them unless they offer a fair deal to Genesis creditors which includes Gemini and its Earn users.

(Main image created with Canva. Dividers from Leofinance.io)
You can read my other articles about the Genesis situation here, and here on Leofinance.
If you enjoyed this article consider liking and subscribing. Your support is appreciated.
---
---