Baby!! I'm Home!!! (ES/EN)



ES
Que tal amigos!!
Tiempo que no escribía un post...y no, no estaba muerto ni andaba de parranda XD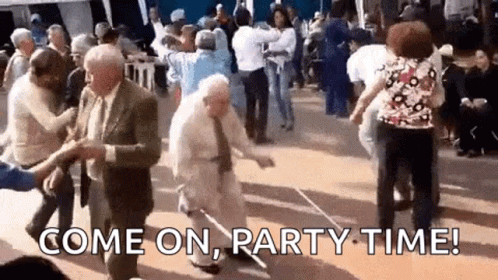 Después de iniciarme en la escritura de un Blog, fuí revisando y encontrando nuevas cosas que iban ocupando mi tiempo cada vez más, así también la "nueva normalidad" empezó con las exigencias de un ritmo de vida que iba retomando viejas rutinas además de traer nuevas circunstancias y pum! Repentinamente me encontraba en una marea de actividades a realizar, algunas más gratas que otras pero todas consumían tiempo y me alejaban también de las redes.
Una de las pocas cosas que mantuve es mi presencia en la comunidad de Rising Star, pero no solamente como un usuario más sino que con el rol de support, esto a su vez resultó todo un reto pues me encontré en variopintas situaciones en las que tuve que hacer acopio de paciencia para poder hacer llegar de manera sencilla la idea o solución a los problemas que iban presentando los usuarios…
En fin, entre unas cosas y otras el tiempo de escritura se iba...las horas pasaban y a veces incluso llegaba a perder la noción del día de la semana en el que me encontraba...un caos que se alargó varios meses...pero acá estoy nuevamente, escribiendo y con alguna novedades que contarles.

News News!
Tengo carta!!! Dentro Rising Star muchos del equipo principal tienen carta propia, así también se dió cabida a otros jugadores y en mi caso, como support del chat en español se me brindó la oportunidad de aparecer en las cartas del juego, "E85 Ceheran" la carta de rareza épica es la que me representa. Happy happy!!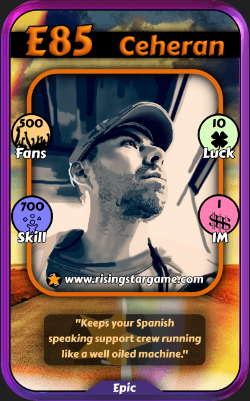 Aparte, en caso de no estar al día con las noticias del juego, tenemos que los pedidos de la carta millonaria se vieron suspendidos hasta nuevo aviso. Las Raves son una nueva característica que se estuvo desarrollando en los últimos meses, que pronto podrían ver la luz y éstas necesitan de las FA y qué son la esas? Pues las nuevas cartas que puedes conseguir con la misión especial Record Signing la cual solo te dará carta si cuentas con la carta del Promote Fan Club que pida entre los requisitos que cambia cada que haces la misión (ahí un poco de lectura).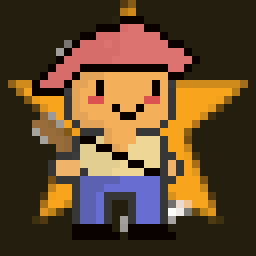 Por otra parte, también voy incursionando en un área que antes de tener un contacto tan cercano con las redes, ni me había planteado, tiene que ver con la parte de diseño gráfico, siendo de momento mi inclinación el aprender sobre pixel art, aquí les dejo una muestra de mi versión pixel art del Busker (la carta inicial del juego)
---
Here we go again!
Siendo sincero, mucho el caos de horarios que llevo manejando hace varios meses no ha cambiado, sin embargo las cosas más pesadas (salvo la económica) parecen haber pasado y ahora el tiempo de escritura y de creatividad (pixel art) tienen cabida y buen ánimo, desconozco hasta dónde pueda llegar con ésto pero seguramente verán más escritos e imágenes mías en la red Hive.
---
Aún no tienes cuenta en Rising Star?
Tan solo sigue los siguientes pasos:
Crea tu cuenta Hive AQUÍ
Crea tu cuenta Rising Star AQUÍ
Únete al chat de Discord AQUÍ



EN
What's up folks!!
Time since I wrote a post... and no, I wasn't dead or partying LOL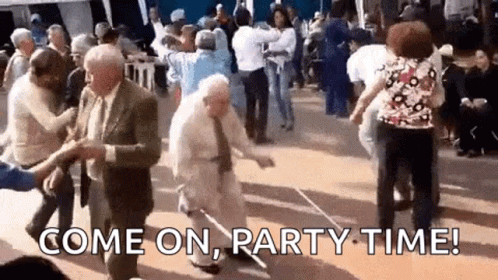 After starting to write a blog, I was reviewing and finding new things that were occupying my time more and more, so also the "new normality" began with the demands of a rhythm of life that was taking up old routines as well as bringing new ones. circumstances and boom! Suddenly I found myself in a flood of activities to carry out, some more pleasant than others but all of them were time consuming and also distanced me from the networks.
One of the few things that I maintained is my presence in the Rising Star community, but not only as another user but also with the role of support, this in turn was quite a challenge because I found myself in various situations in which I had must gather patience to be able to easily get the idea or solution to the problems that users were presenting...
Anyway, between one thing and another, writing time was gone...the hours passed and sometimes I even lost track of the day of the week I was on...a chaos that lasted several months...but here I am again, writing and with some news to tell you.

News News!
I have card!!! Within Rising Star, many of the main team have their own card, so other players were also accommodated and in my case, as support of the Spanish chat, I was given the opportunity to appear on the cards of the game, "E85 Ceheran" the card of epic rarity is what represents me. Happy happy!!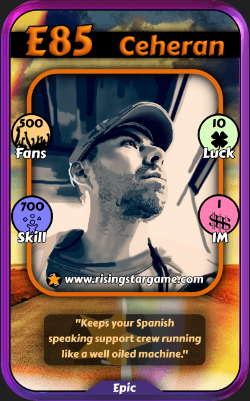 Besides, in case you are not up to date with the news of the game, we have that the order queue for the millionaire card have been suspended until further notice. Raves are a new feature that has been developing in recent months, which could soon see the light of day and they need FAs and what are they? Well, the new cards that you can get with the special mission Record Signing which will only give you a card if you have the card from the Promote Fan Club that it asks for among the requirements that changes every time you do the mission (there's a bit of reading there).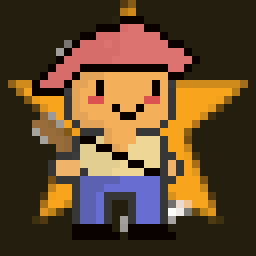 On the other hand, I am also venturing into an area that, before having such close contact with the networks, I had not even considered, has to do with the graphic design part, my inclination being at the moment to learn about pixel art, here you are I leave a sample of my pixel art version of the Busker (the initial card of the game)
---
Here we go again!
To be honest, much of the chaos of schedules that I have been managing for several months has not changed, however the heaviest things (except for the economy) seem to have passed and now the time for writing and creativity (pixel art) have a place and good spirits I don't know how far I can go with this but surely you will see more writings and images made by me on the Hive.
---
Don't have a Rising Star account yet?
Just follow the steps below:
Create your Hive account HERE
Create your Rising Star account HERE
Join Discord Chat HERE
---



-Texto traducido con Google traductor-
-Imágenes modificadas con Spark Post y GIMP-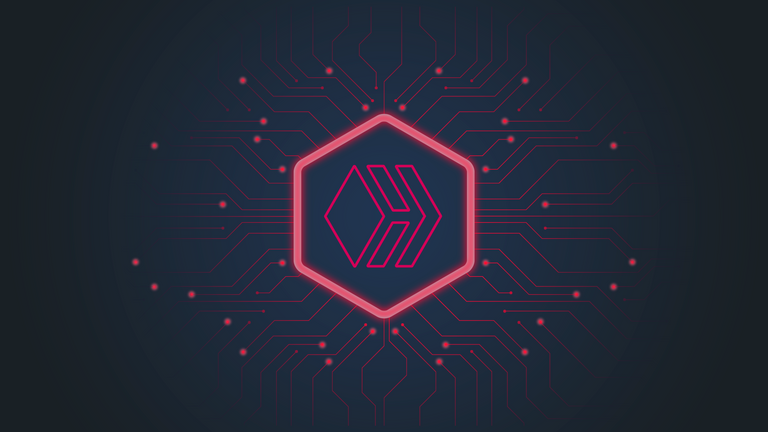 ---
---
---