Perks of Living in a Province (Family Picnic in a Countryside)
A pleasant day fellow hiveans! Greetings from Philippines.
I just want to share how my day went the other week. It was a time when we had a picnic with our family and nearby relatives at the hills under a tree. We went there to unwind from our daily works. We rode the tricycle bringing with us the cooking materials, ingredients and other materials to be used in the picnic.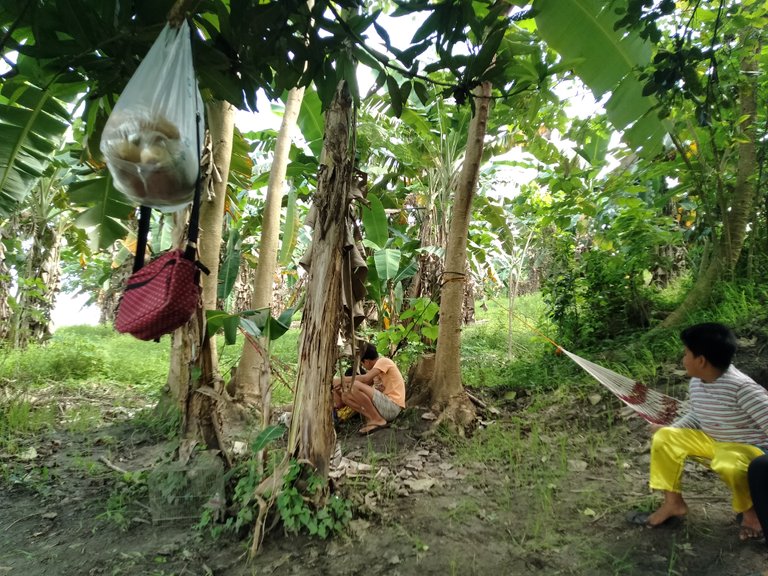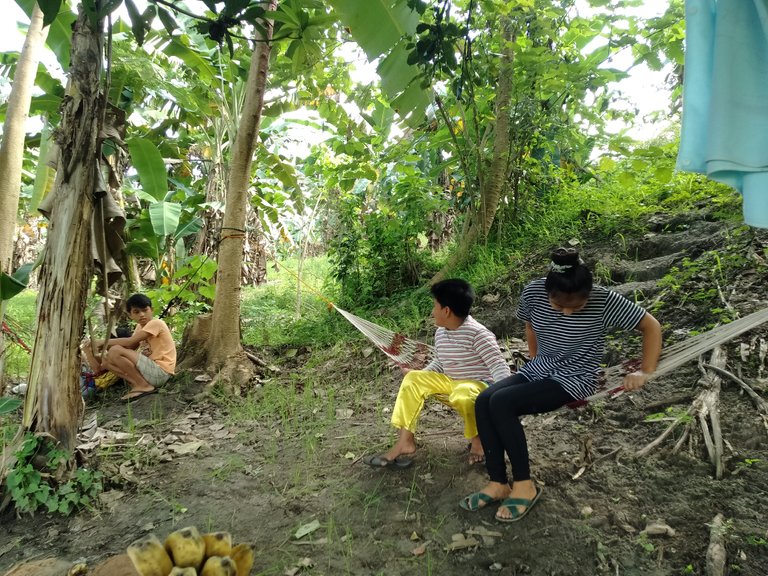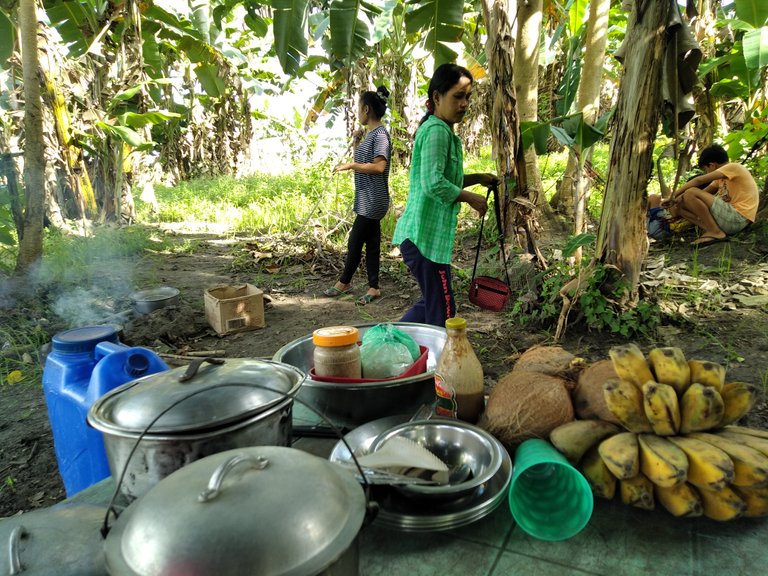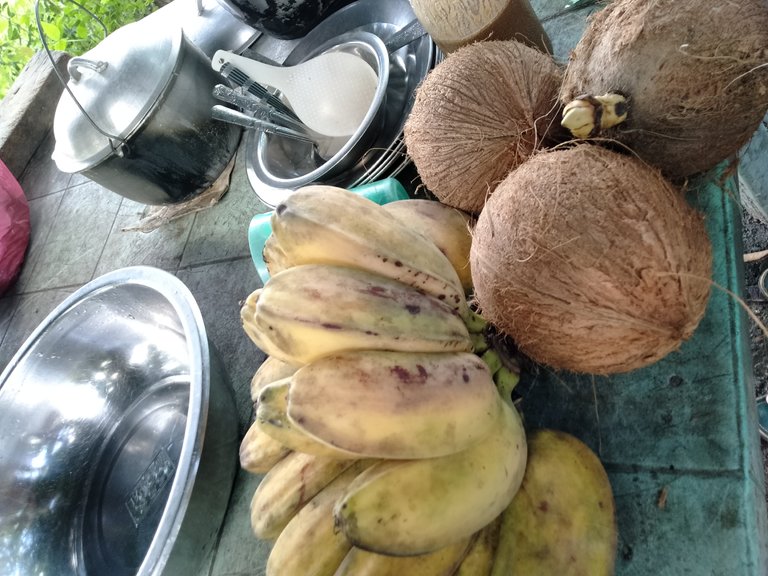 When we already got there at the setting, we cleaned the setting, my mother burned the firewoods and she cooked rice for our lunch. Then me and my sister started to peel the banana and slice them. After that, we mixed the flour and water, we massed it until it goes fine to be molded into small round pieces.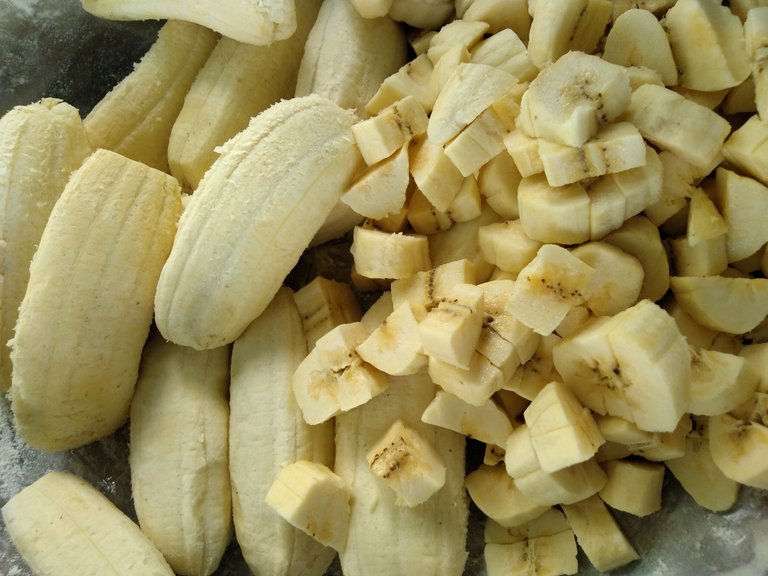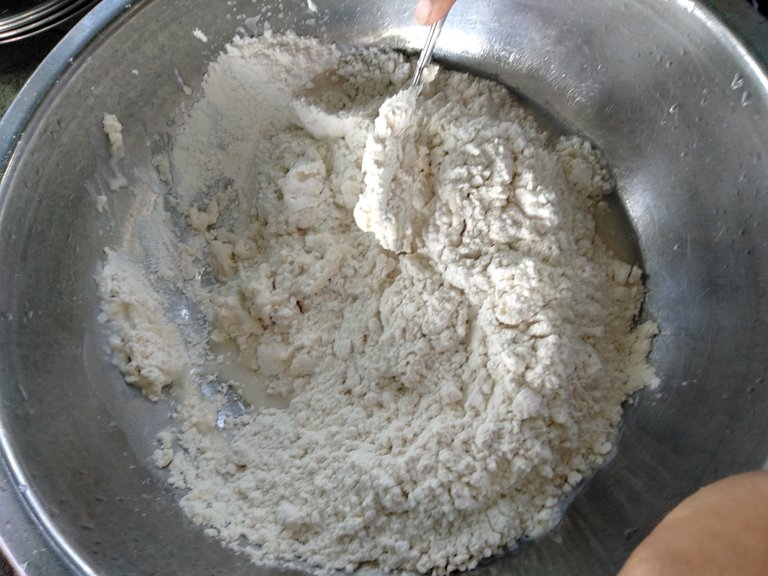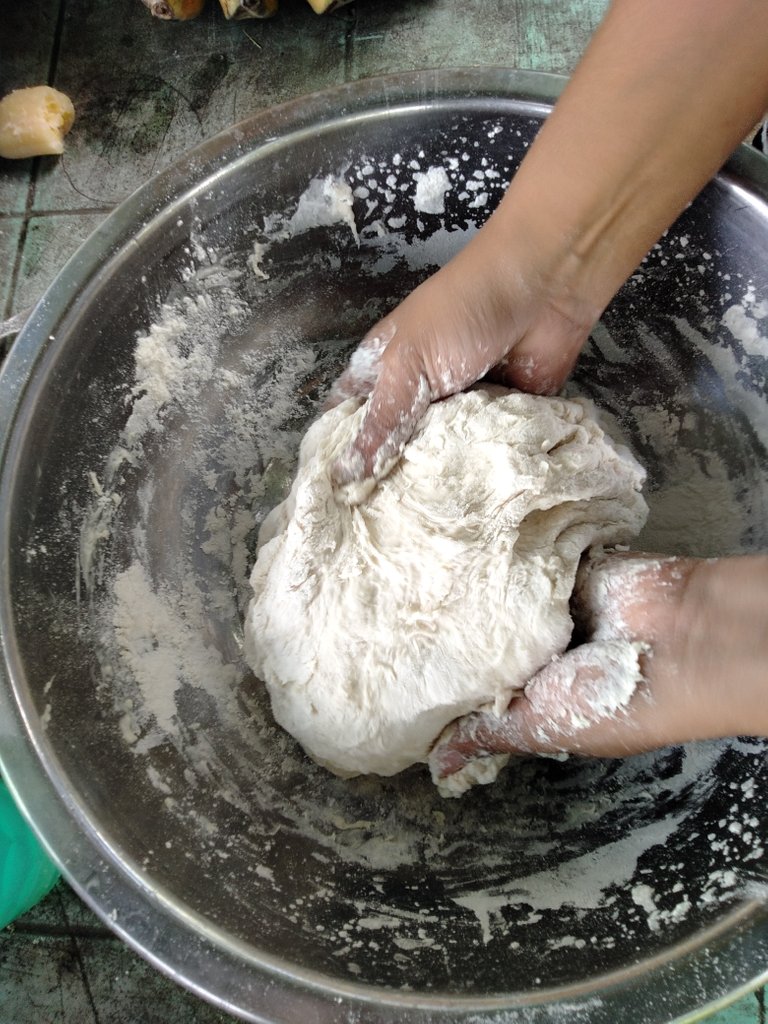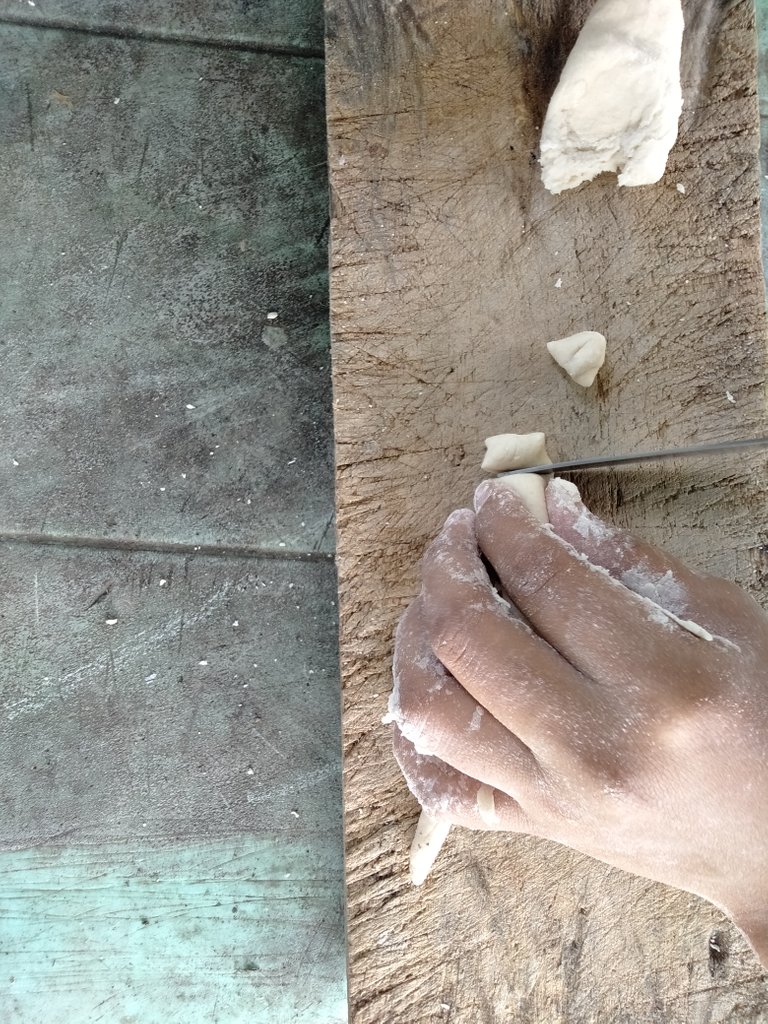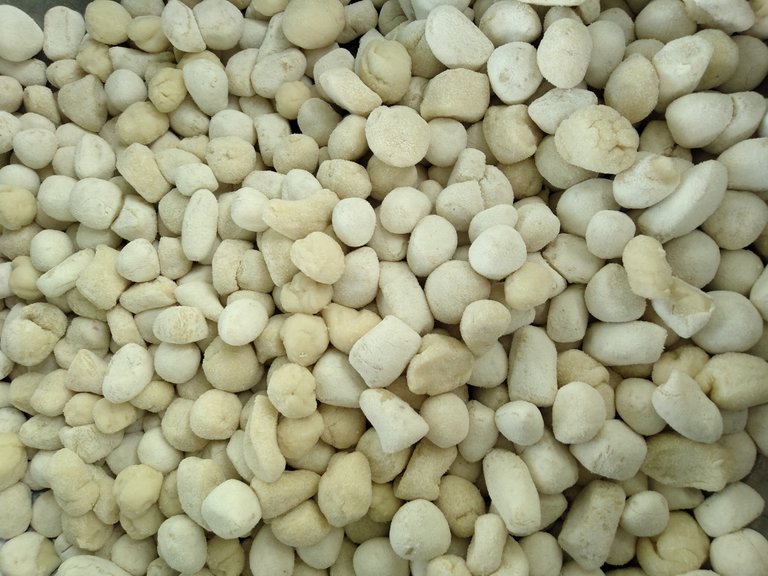 Then after mother cooked the rice, she boiled the water in a large pot where the bilo bilo will be cooked. During that time, my father grits the coconut into very small pieces. Then I squeezed the milk of the gritted pieces. The milk being squeezed will be poured into the pot for the creamy taste of the bilo bilo.
So the ingredients are:
Kamoteng kahoy
Banana
Flour
Water
Coconut Milk
Sugar
While my mother cooks the bilo bilo, me and my sister took a sleep and the kids played. We just waited and sleeped until I heard they were now calling for snack time. The bilo bilo snack was already cooked.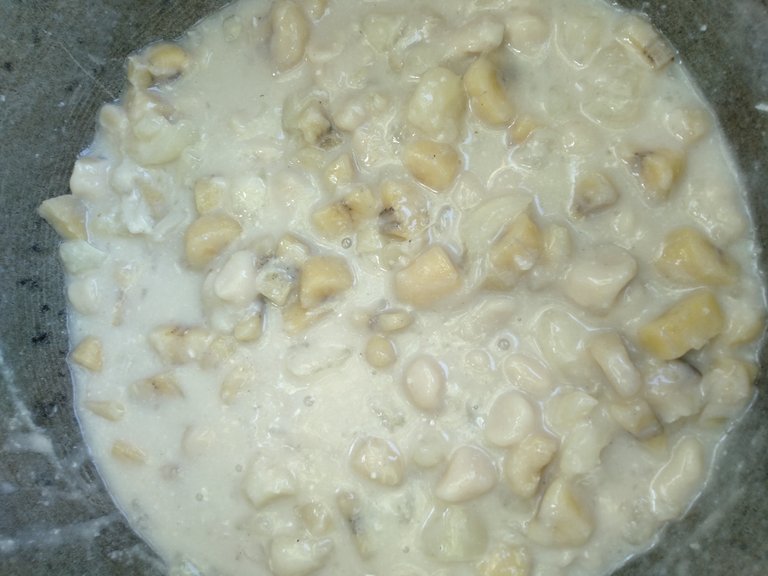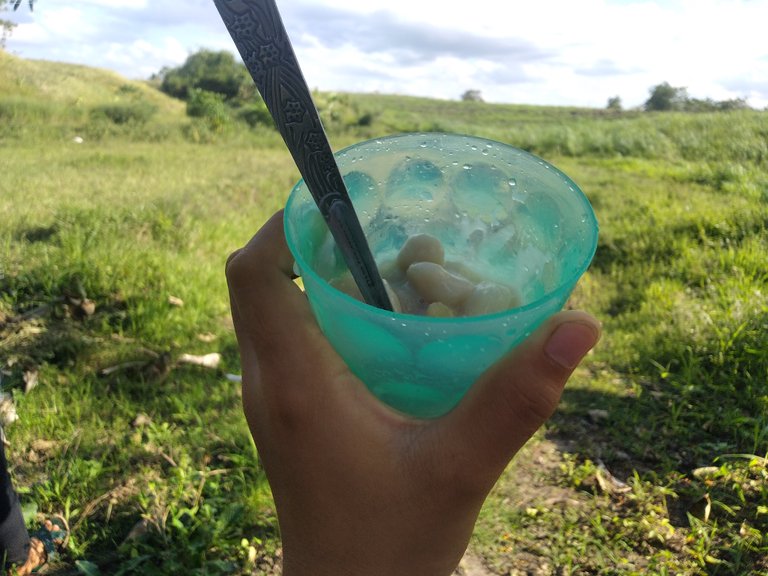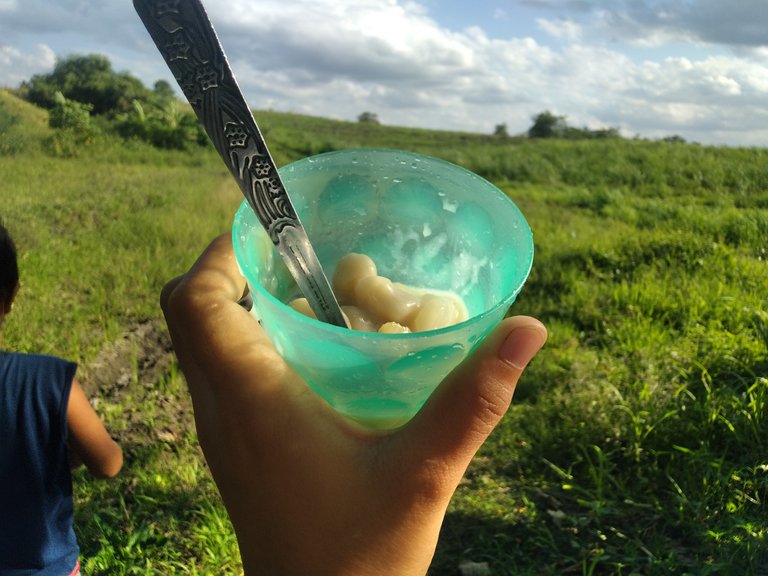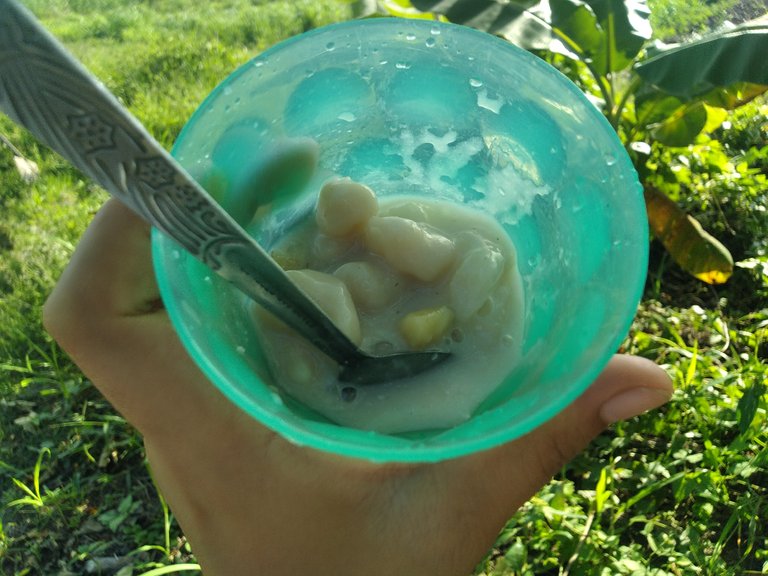 The bilo bilo snack has a moderate sweet and creamy taste good for any or simple events. I remember that bilo bilo is our snack oftentimes whenever there are gatherings with friends and family back then and my mother was the one who prepares it, that was her favorite recipe.
After the snack, our aunt roasted the eggplant into the fire.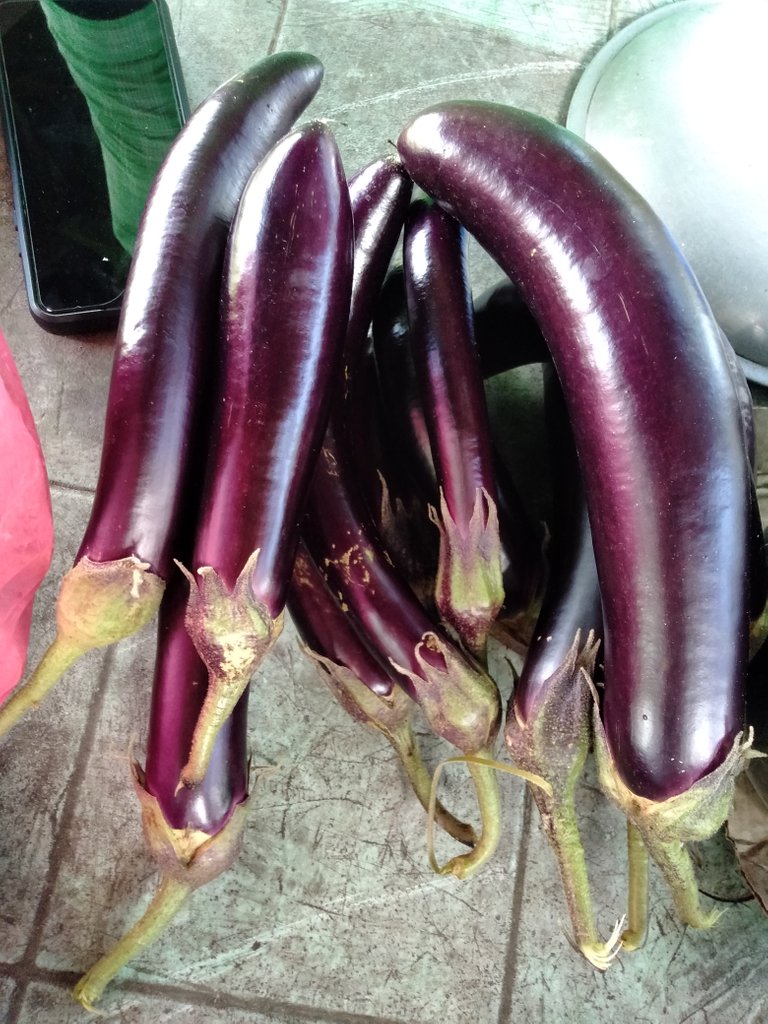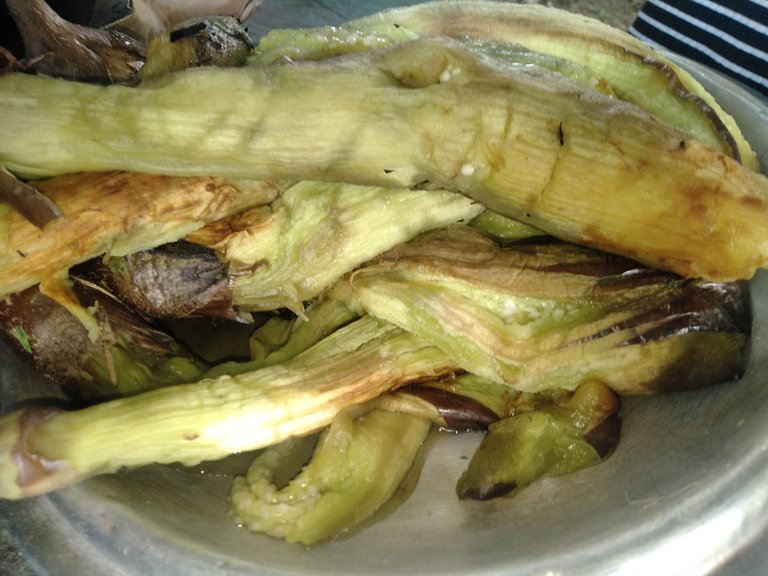 Our mother also cooked dish for lunch, which is the tinolang manok. Tinolang manok has ginger, papaya, and chili leaves which makes it tastier and savory.
After the lunch, we took a sleep again for a little while and waited for the time to pass. Then after that picnic, we already went back home.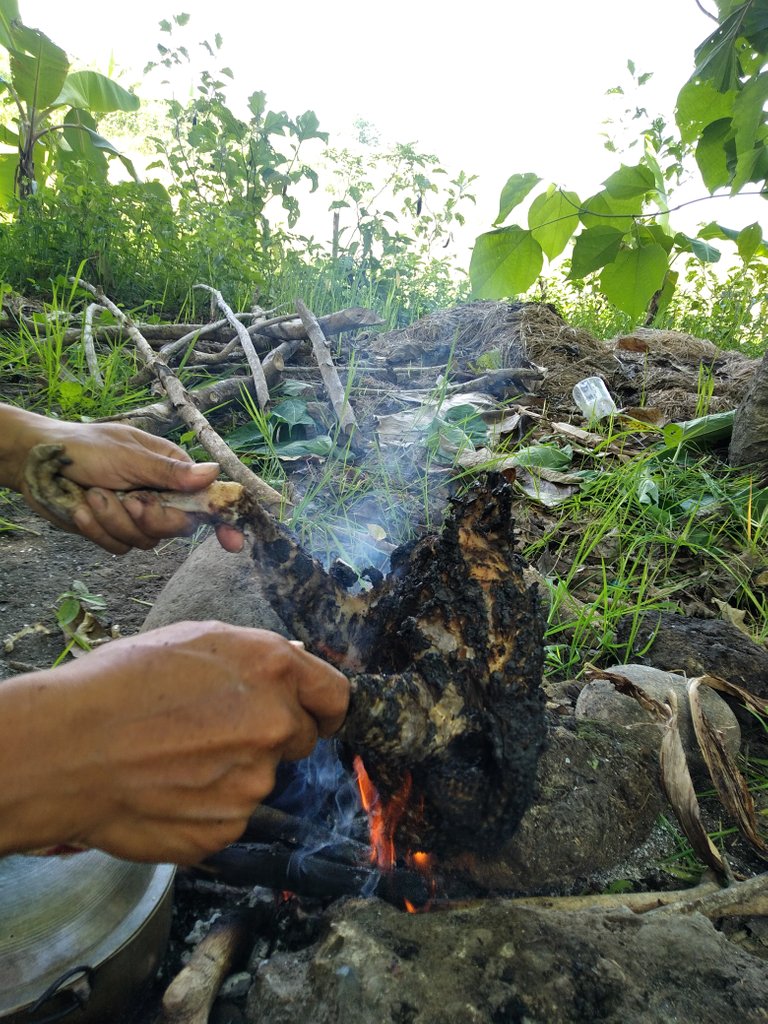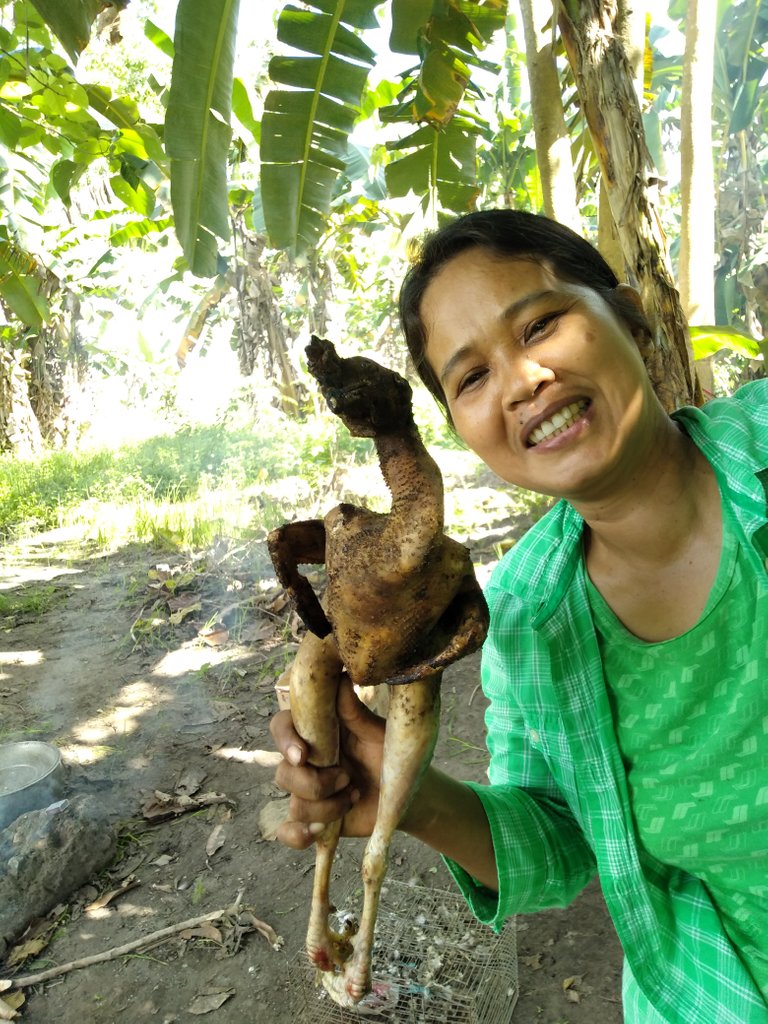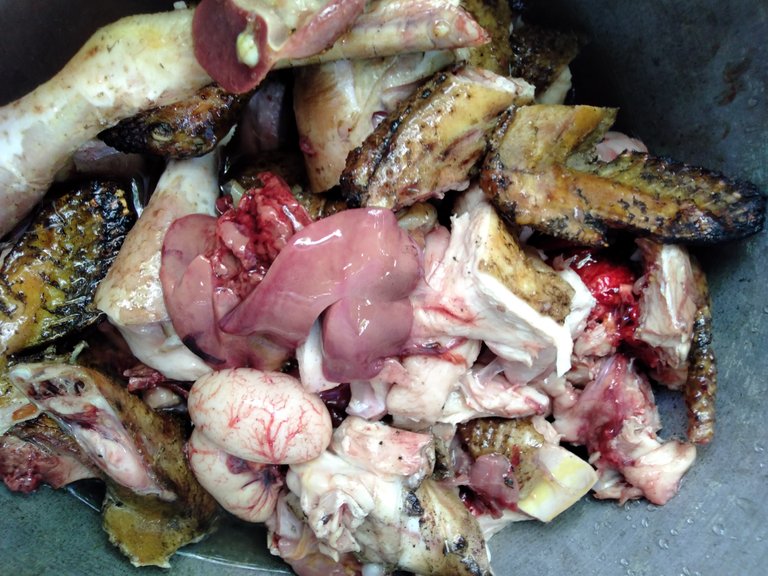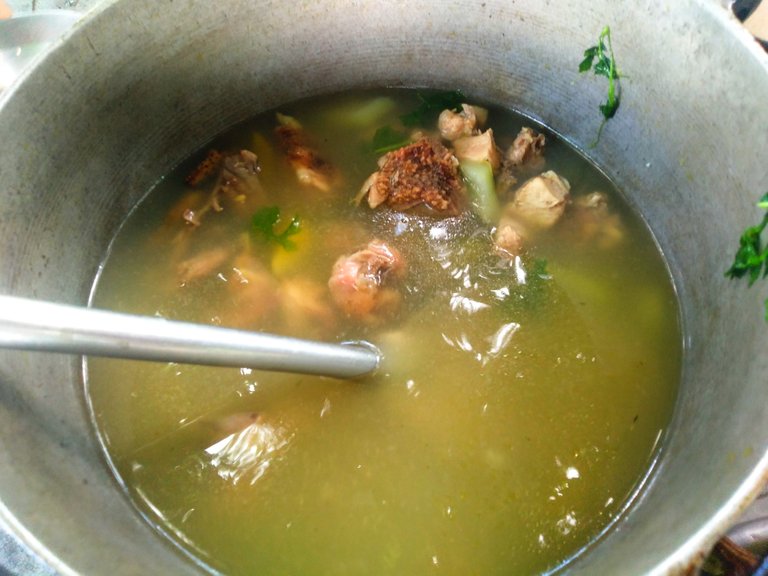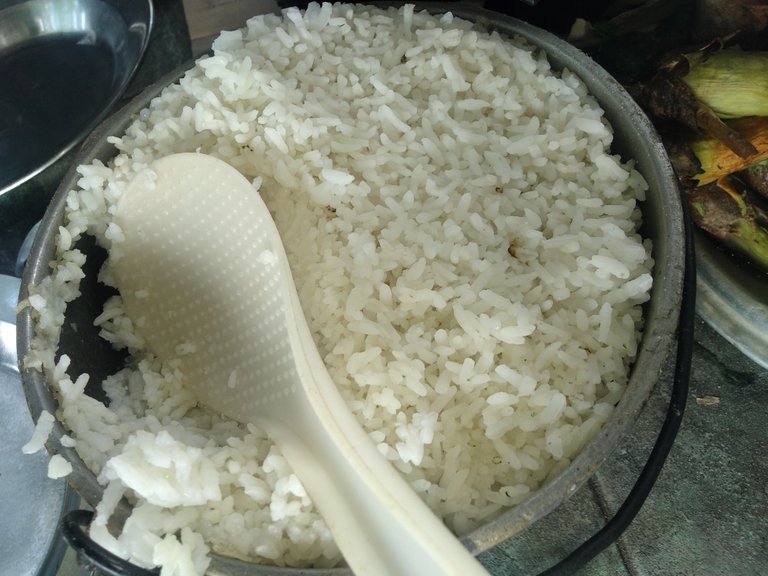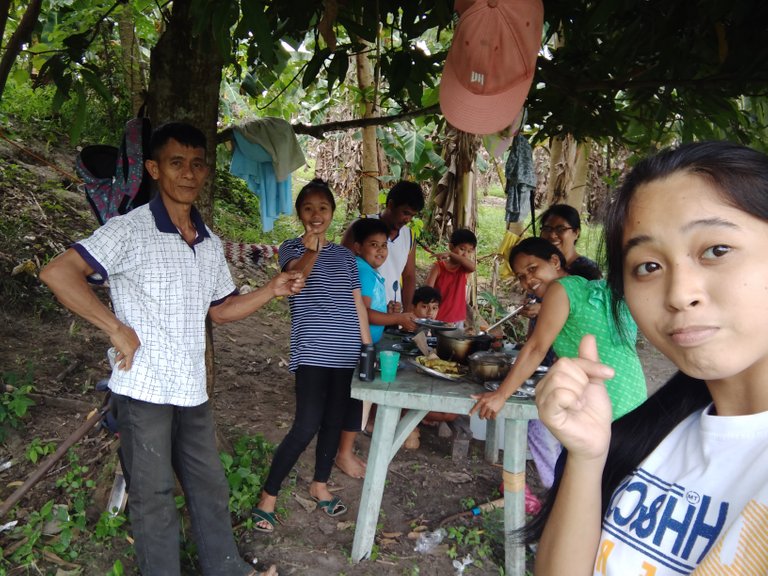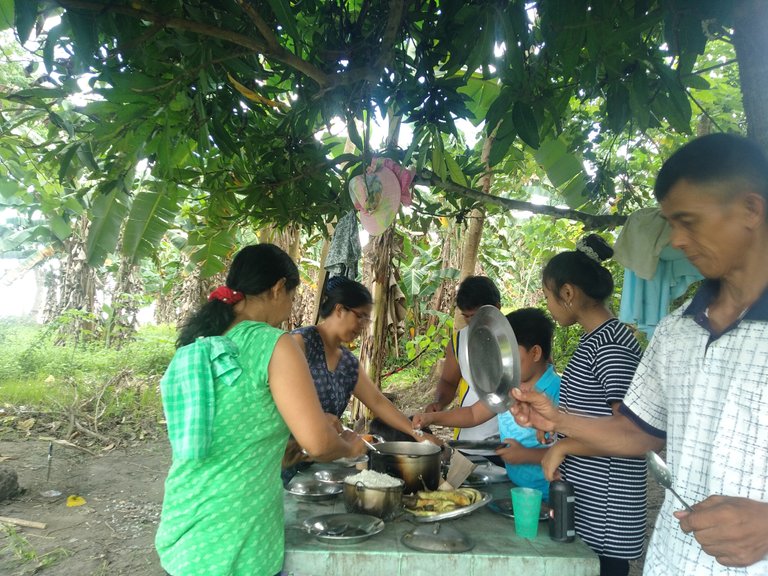 So that is all for my blog today.
Best regards from:
@celyxzstin
---
---