Moonshine Snake Makeup🐍🪴 (foxy eye)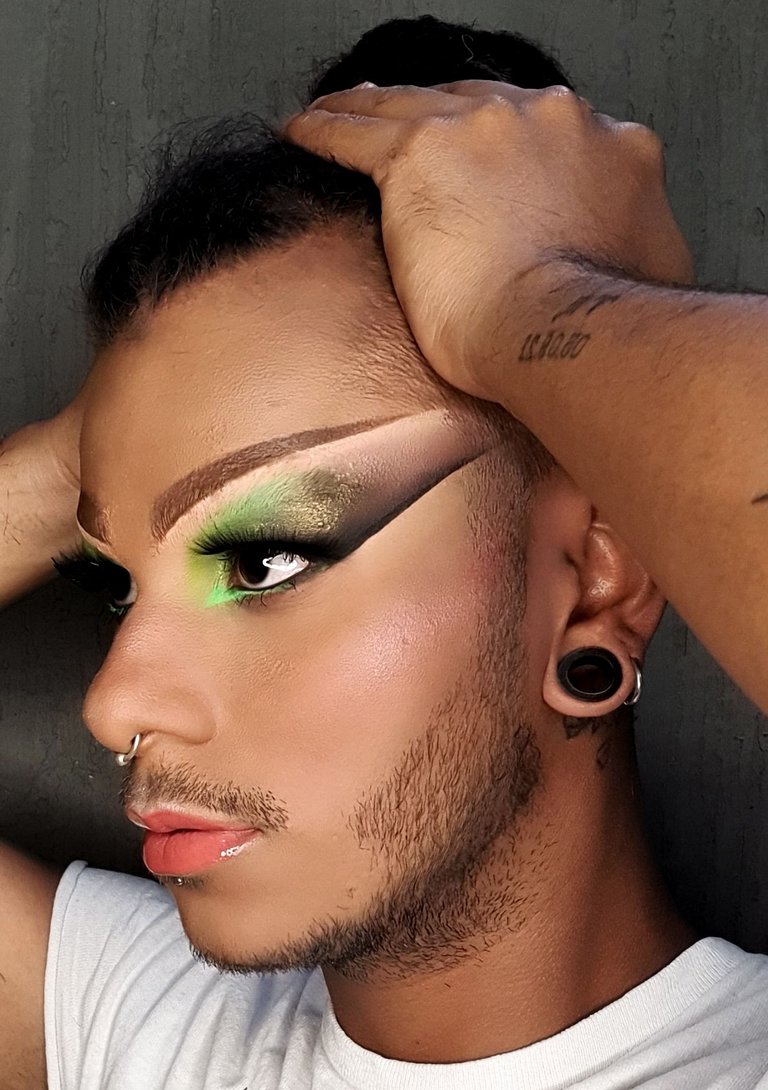 ENGLISH
Hello community I hope life it's treating you good!
This is my second entrance to the foxy Eyes dynamic of @lucianav , the previous look was good but it wasn't me, it was to simple, I am EXTRA. Today I bring a makeup look inspired in one of my favorite plants and that one is the Moonshine Snake Plant 🐍🪴 and also I been liking Green colour alot lately.
ESPAÑOL
Hola comunidad espero que la vida los esté tratando bien!
Esta es mi segunda entrada a la dinámica foxy Eyes de @lucianav, el look anterior estuvo bueno pero no era yo, fue demasiado simple, Yo soy EXTRA. Hoy traigo un look de maquillaje inspirado en una de mis plantas favoritas y esa. es la Planta Serpiente Moonshine 🐍🪴 y también me ha estado gustando mucho el color verde últimamente.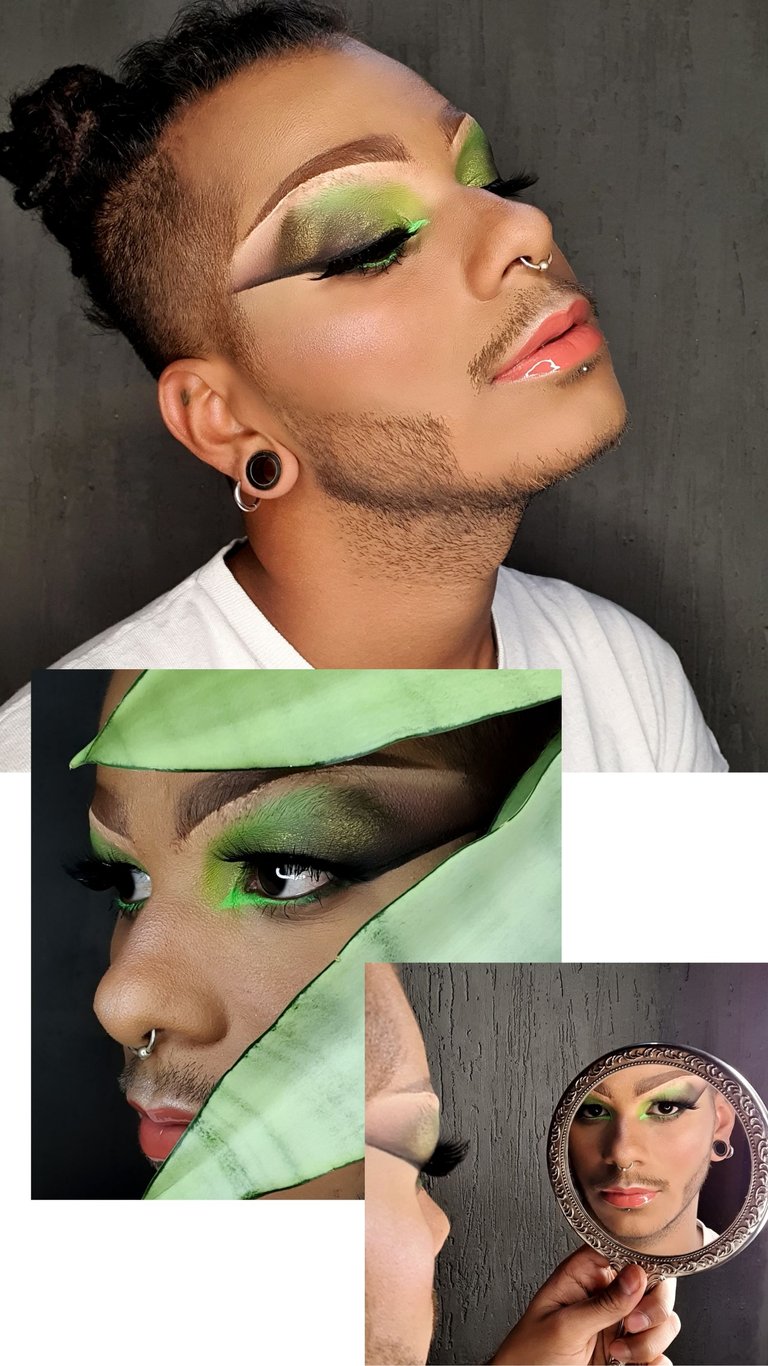 🪴🐍🪴🐍🪴🐍🪴🐍🪴🐍🪴🐍🪴🐍🪴🐍🪴🐍🪴

TUTORIAL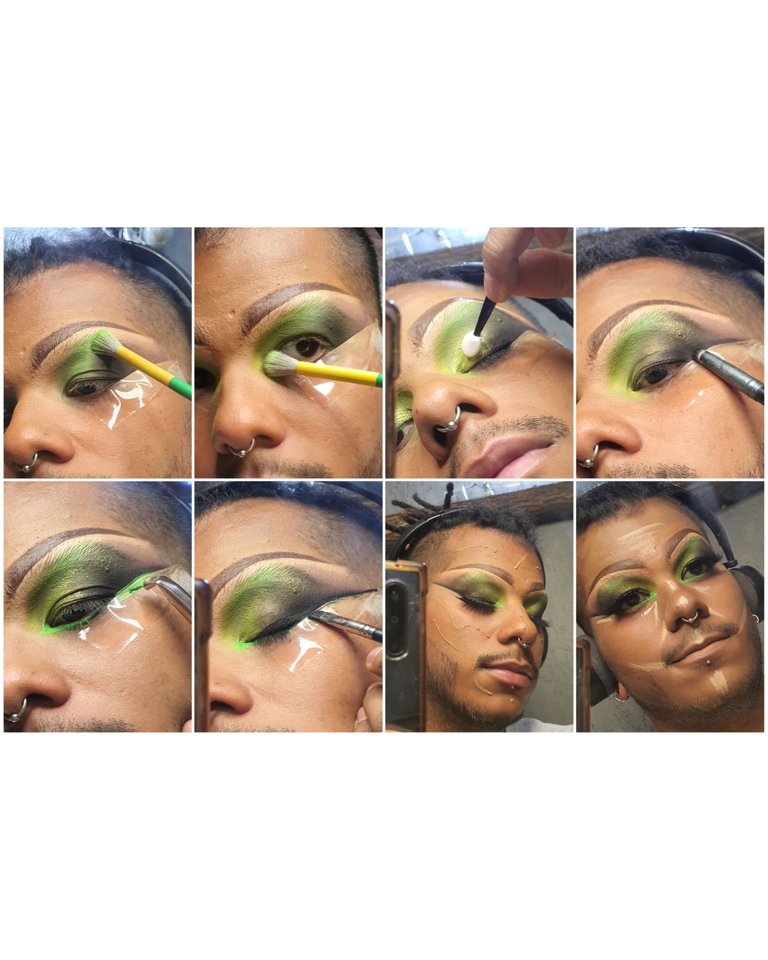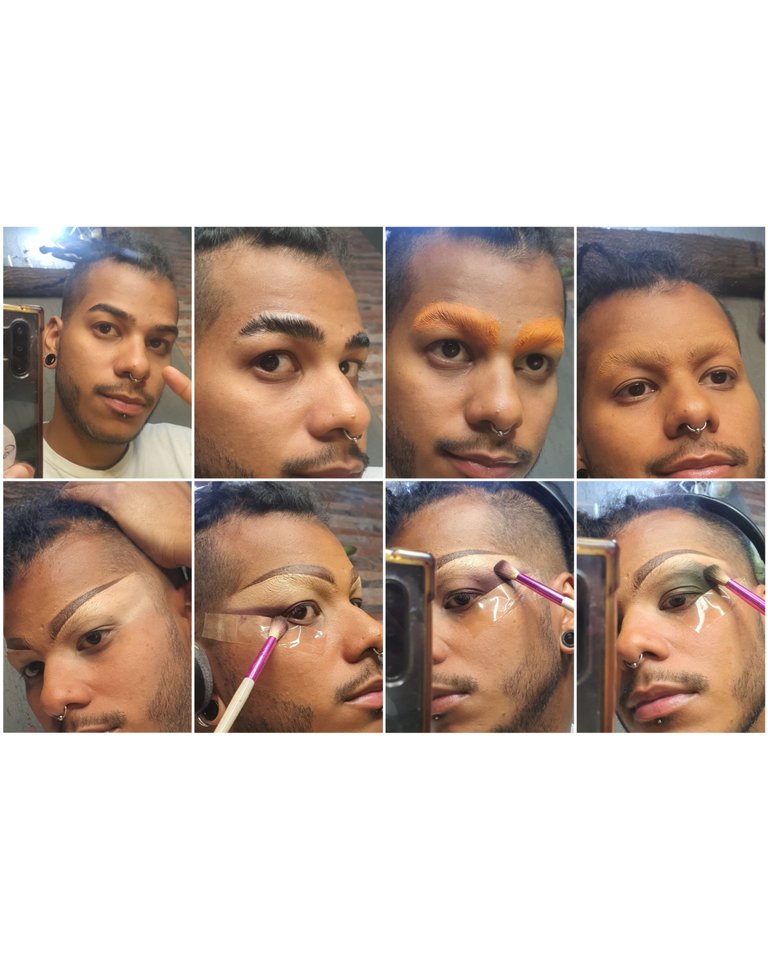 🪴🐍🪴🐍🪴🐍🪴🐍🪴🐍🪴🐍🪴🐍🪴🐍🪴🐍🪴
ENGLISH
After my face was hydrated and moisturized I began to cover my eyebrows with glue so I could have more space on the eyelid, the next step I did was draw my eyebrows and pointed out to the temple.
Now the fun Part, with a piece of tape on my eye to help me to get a sharp and cleaner look I Started to apply the eyeshadows dark brown and blended out to the eyebrow, then dark green, and a lighter green for the corner, all this time I use the same brush so the colours blend better. (That's the secret)
With a sponge eye shadow brush I added a shimmery eyeshadow on the corner of my eye
With eyeliner on the colours green for the inner corner and black for the outer corner.. Added lashes ✨️, concealer, contour, blend... Matte powder, blush, highlighter ✨️ and finish a pink nude lipstick ans gloss..
Thank youu so much 🐍🪴
🪴🐍🪴🐍🪴🐍🪴🐍🪴🐍🪴🐍🪴🐍🪴🐍🪴🐍🪴
ESPAÑOL
Después de que humecte e hidrate mi rostro comencé a cubrir mis cejas con pegamento para poder tener más espacio en el párpado, el siguiente paso que hice fue dibujar mis cejas y dirigirlas hacia la sien.
Ahora la parte divertida, con un trozo de cinta adhesiva en mi ojo para ayudarme a obtener una apariencia nítida y limpia. Comencé a aplicar las sombras de ojos de color marrón oscuro y las difuminé hasta la ceja, luego verde oscuro y un verde más claro para la esquina. Todo este tiempo use el mismo pincel para que los colores se mezclen mejor.
(ese es el secreto)
Con una brocha de esponja para sombra de ojos agregué una sombra de ojos brillante en la esquina del ojo.
Con delineador de ojos en los colores verde para la esquina interior (Lagrimal) y negro para la esquina exterior. Agregué pestañas ✨️, corrector, contorno, difuminé... Polvo mate, rubor, iluminador ✨️ y finalice un lápiz labial rosa nude y brillo.
Muchas gracias 🐍🪴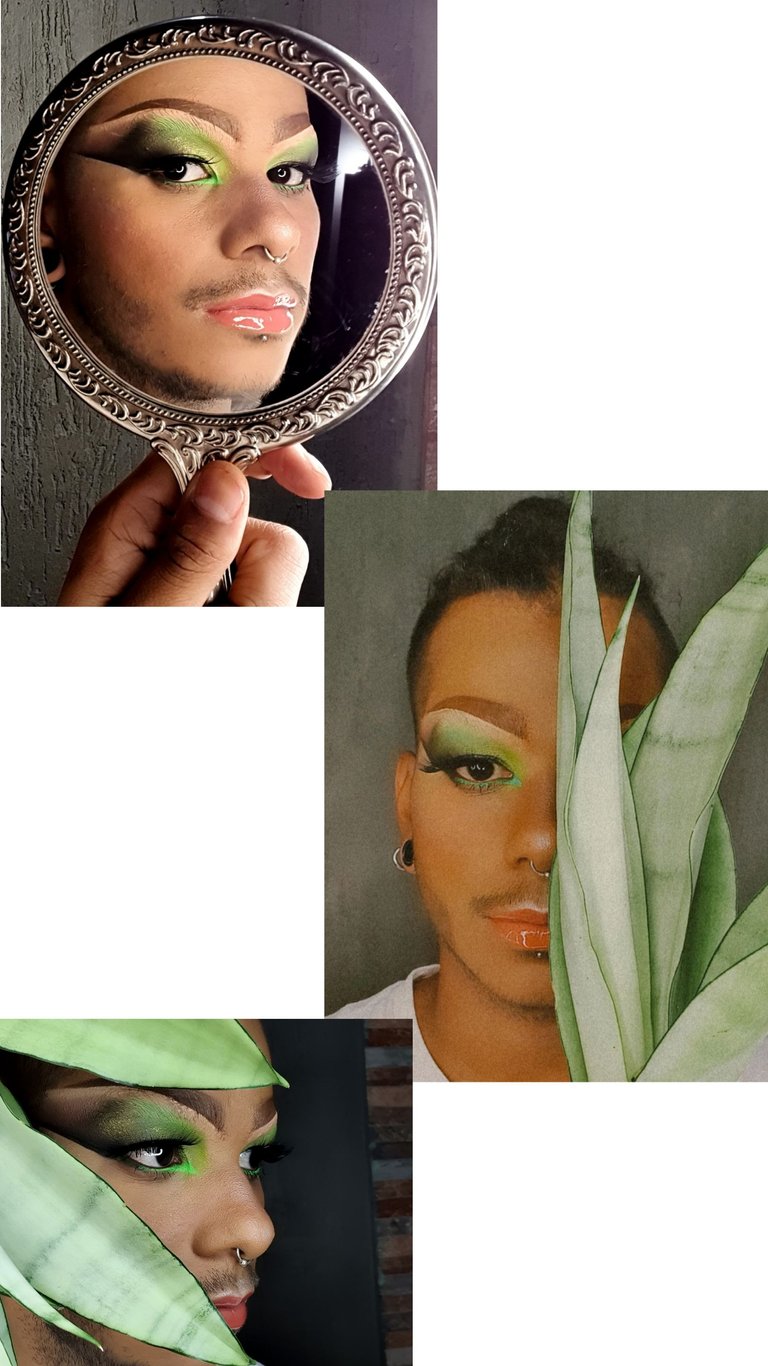 🪴🐍🪴🐍🪴🐍🪴🐍🪴🐍🪴🐍🪴🐍🪴🐍🪴🐍🪴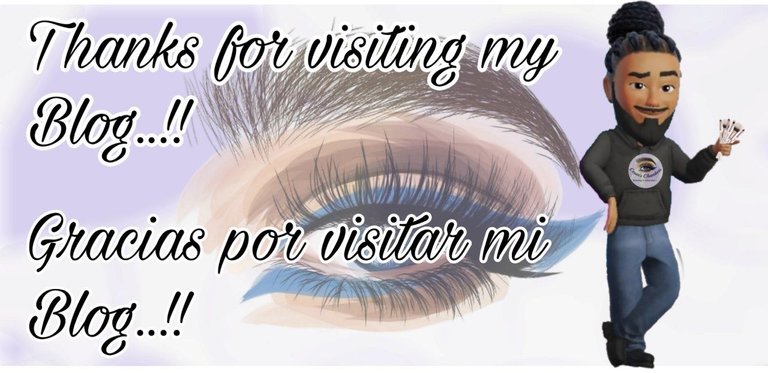 ---
---