TTT : I'm Inspired.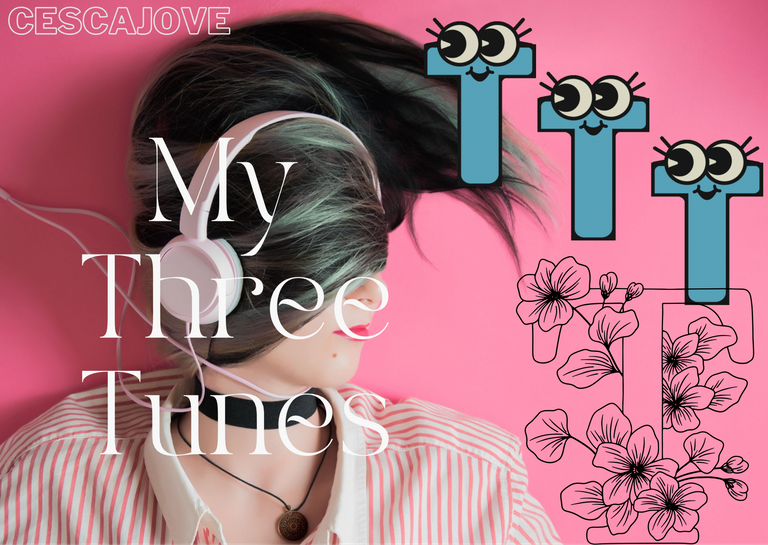 It's a beautiful day to live...
Welcome to my blog dearest reader...
It's a privilege to be a part of the #threetunestuesday initiated by @ablaze. Although it's my first time joining this amazing opportunity to share my feels in music. No doubt! Everyone has a thing to say about music and how it elevates one's mood and brings back life to something that's quite faded. If music was a human, I would have hugged it for the moment and said " you're an inspiration to my soul ".
So many times, I have been in a situation that is not healthy for me, and what I do mainly is turn on my Bluetooth from the settings on my phone and connect my earpod to listen to music. The burden of this world and the ambitions, the task, the goals, and the targets waiting to be unleashed and executed are much on the youths and it's so daring honestly. I have encountered so many young folks committing suicide, falling into depression, and few coming out of it. I'm one of them but regardless of every situation I look up to the sky and say "Thank God" or "I'm grateful".
Without further ado, please allow me to share three of the inspirational songs that keep me going through thick and thin times...
First Song For The Day is...

Unstoppable by Sia

Break down, only alone I will cry on out
You'll never see what's hiding out
Hiding out deep down
Yeah, yeah
I know, I've heard that to let your feelings go
Is the only way to make friendships grow
But I'm too afraid now
Yeah, yeah
I put my armor on, to show you how strong how I am
I put my armor on, I'll show you that I am
I'm unstoppable
So far I have done my research on this music and I can't help to wonder what's the inspiration behind this. I was so delighted to find out that this song is power packed with female empowerment. Oh, I had a glimpse about this but the research proved to be more substantial and solid. This is the song every female teenager needs to help them grow both mentally and physically. It's filled with confidence and strength. The song is sung by Sia who happens to be an Australian songwriter and this hit was produced in 2016...that made me ask where was this song all this while not until it made it to the top Hot 100 for the first time after it was featured on TV ads for Samsung Galaxy S22 Ultra, woah it seemed the universe is trying to say something.
Let me tell you how this music relates to me. Deep down I carry a burden inside me and sometimes I cry out loud but quietly under my pillows with muffled shouts of pain, and the next thing I try to do is put up a smile and you think I am alright. I put on my armor of bravery to show you how strong I am and to tell the world or the troubles I encounter that I can do this. I'm too strong to allow mere troubles to defeat me and my goals. I would be knocked out but I won't stay knocked out forever. I'm so confident because I know I am trying my best...no competition so far with anyone...just competition with myself, challenges, trials asf. So each time I listen to this music I have this feeling of reassurance that I am doing me...and I am improving gradually.
Second Music For The Day Is...

Something Just Like This By Chainsmokers & Coldplay

But she said, "Where'd you wanna go?
How much you wanna risk?
I'm not looking for somebody
With some superhuman gifts
Some superhero
Some fairytale bliss
Just something I can turn to
Somebody, I can kiss
I want something just like this"
Sometimes people just live in the fantasy of whatever they imagine that to be and we forget that we are mortals and things happen as they occur. We can't change the event but we can restructure it the way we want it to be at least. This song made me ask myself...can real love be found?...something just like a natural connection to me...something that is just for me, so pure without stain...something just like this...I have said it quite some times. I don't live in fantasies but I can create something similar to it.
I asked myself this question, what does or who does it refer to...so far the research I made was about the agitation between the brave heroes we wish or desire to be and the ordinary mortals we know that we are the difference is just the reality like I said fantasies.
This song talks about a relationship that is just simple with easy-going vibes I guess, each time I sing this particular song. I sing it to my imaginary partner whoever it might be. Love is just a sweet thing but these days we find lust instead of love, we find betrayal instead of commitment, we find lies instead of a simple truth, we find pretense instead of your real person and I simply ask what can I give to get an undiluted love. This song is sung by an American duo The Chainsmokers and British rock band, Coldplay released in 2017.
Third Music For The Day Is...

Try Me By Tems

Now you wanna lock me away, I'm winning
You wanna add to my pain, I'm shining
Now you wanna come for my face ideally
We're not the- we're not the same, nah, nah
This music was released in 2019 and the singer's name is Temilade Openiyi often known by her stage name Tems. Her song is more of a breakthrough song. It's like this music is telling some folks that they can't get to you and they should stop trying you.
The first time I heard this song I was thinking the musician must be an American or Canadian but she was a Nigerian. I was so impressed with the way she sang it, although if you watch the video above you will see that it has an African setting. When I sang this particular song I was referring those lyrics to my enemies or haters or whoever my opponent was. I sang with these bad girl vibes woah! Lol, that's funny!
I hope you enjoyed my selections of music and feel free to express your opinions in the comment section.

Thanks so much for reading 🦋🦋

Lyrics from the song.
Header Image designed with canva...source from pixabay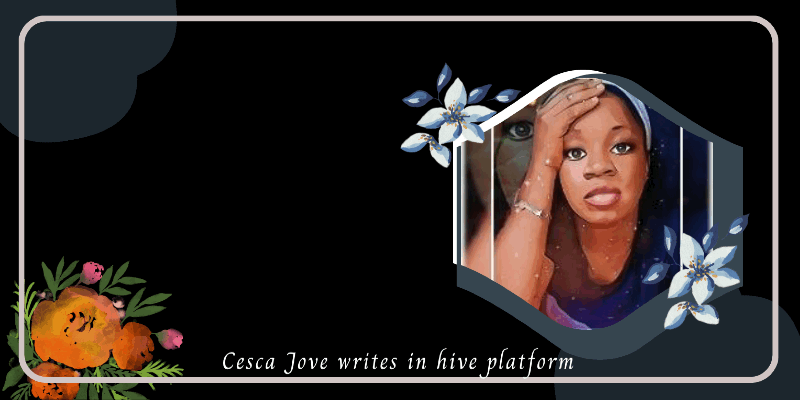 ---
---