Entrenamiento de Caminata de Montaña 6K [ESP/ENG]
Saludos amigos de Hive y de la comunidad
@fulldeportes
, hoy voy a compartir con ustedes mi entrenamiento de caminata de montaña en la ruta de Los Chivos – Piedra, con una distancia de 6km, en la comunidad de Villa de Cura, estado Aragua, Venezuela.
Greetings friends of Hive and the @fulldeportes community, today I'm going to share with you my mountain hiking training on the Los Chivos - Piedra route, with a distance of 6km, in the community of Villa de Cura, Aragua state, Venezuela.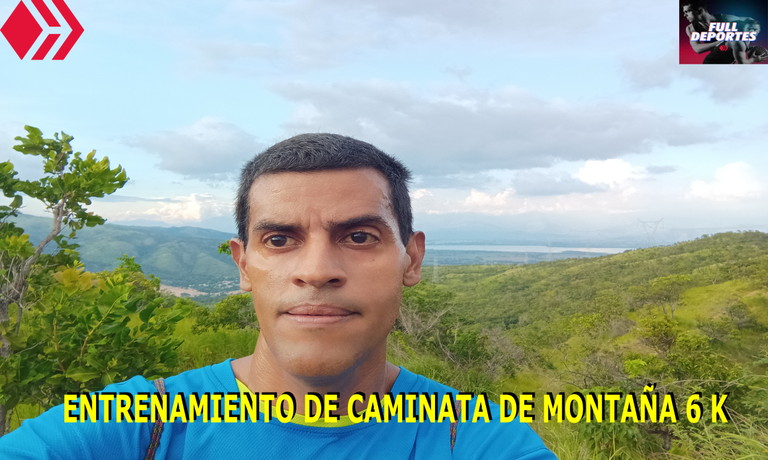 Cabe destacar que el 1 de Octubre voy a participar en la IX Caminata de Montaña Colinas "El Peñón" de 10 k, organizada por el equipo de caminantes Los Peñoneros, en San Francisco de Asís, municipio Zamora, por eso el día de hoy realice mi entrenamiento a un ritmo suave, ya que esta semana ya está cerca para poder caminar sin ningún tipo de problemas muscular debido al esfuerzo físico de esta semana de entrenamiento, por lo cual se recomienda entrenar sin esforzarse para de esta forma estar preparado para esta caminata de montaña.
It should be noted that on October 1 I will participate in the IX Mountain Walk Colinas "El Peñon" of 10 k, organized by the team of walkers Los Peñoneros, in San Francisco de Asis, Zamora municipality, so today I made my training at a gentle pace, since this week is already close to be able to walk without any muscle problems due to physical exertion of this week of training, so it is recommended to train without straining to thus be prepared for this mountain hike.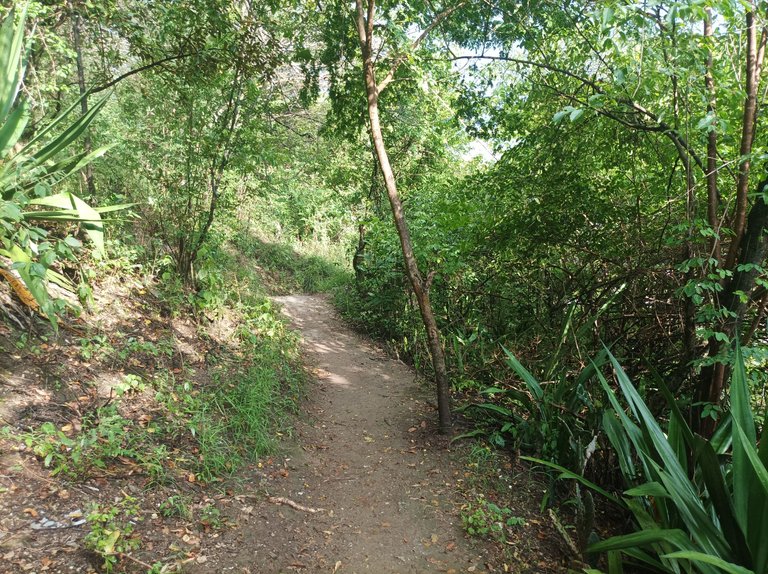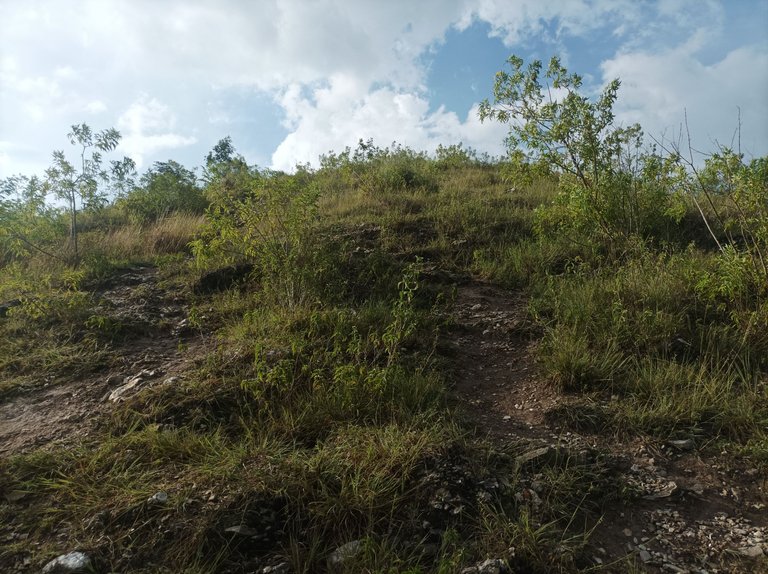 A las 3:00 pm comenzó a llover, y casi suspendo el entrenamiento, después a la 4:00 pm, escampo, mi hijo quería subir conmigo pero le dije que no porque podía llover y se podía mojar, aparte de que mañana puede ser que tiene la semifinal de torneo de futbol, y entonces lo mejor es que descanse para juegue el día de mañana. Al salir la montaña estaba un poco húmeda, pero comencé a subir a un ritmo bastante suave, en la primera subida hice un tiempo de 9 minutos con 35 segundos, llegando hasta donde está la cruz.
At 3:00 pm it started to rain, and I almost suspended the training, then at 4:00 pm, I went out, my son wanted to go up with me but I told him no because it could rain and he could get wet, besides that tomorrow he might have the semifinal of the soccer tournament, and then the best thing is that he rests to play tomorrow. When I left the mountain was a little wet, but I started to climb at a fairly gentle pace, in the first climb I made a time of 9 minutes and 35 seconds, reaching where the cross is.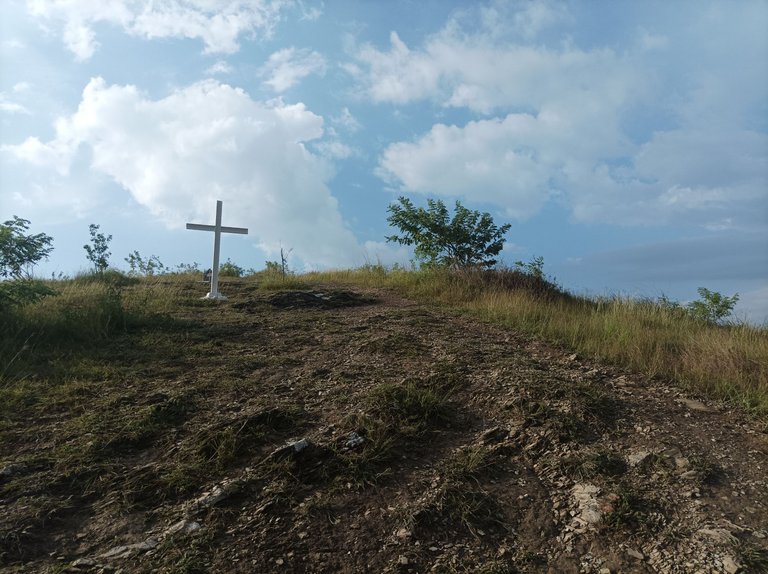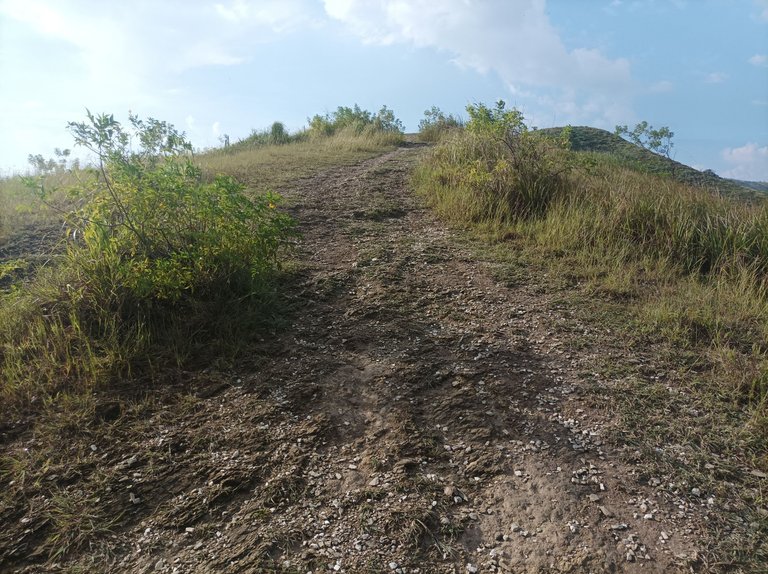 Ahora bien mantuve el paso, y continué avanzando a la segunda subida, luego pude observar que la lluvia iba a continuar, esto no me detuvo, y continué subiendo en la parte baja de marco mi reloj 15 minutos, un tiempo un poco alto, pero la idea de este entrenamiento es ir a un ritmo suave, al llegar a la tercera montaña, tenía un tiempo de 20 minutos. Allí no había ninguna persona entrenando me imagino que con la lluvia, no se entusiasmaron en subir.
Now well I kept the pace, and continued advancing to the second climb, then I could see that the rain was going to continue, this did not stop me, and continued climbing in the lower part of my watch frame 15 minutes, a little high time, but the idea of this training is to go at a gentle pace, when I reached the third mountain, I had a time of 20 minutes. There were no people training there, I imagine that with the rain, they were not enthusiastic to climb.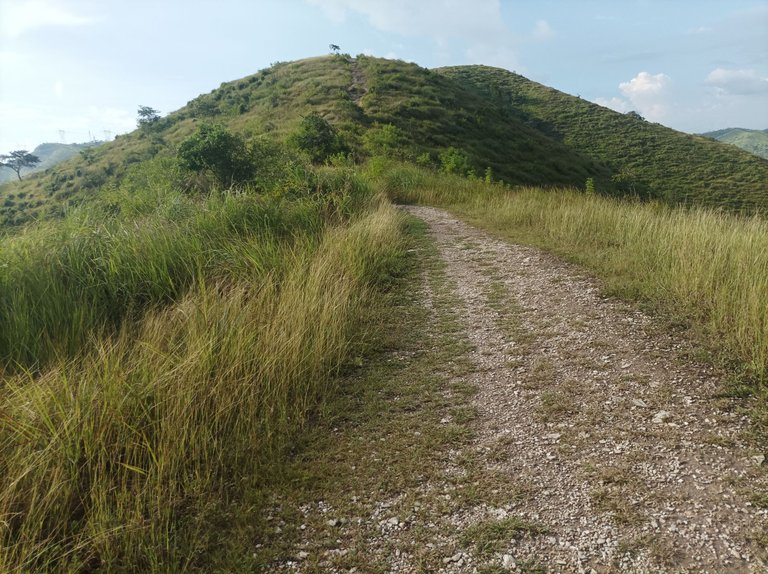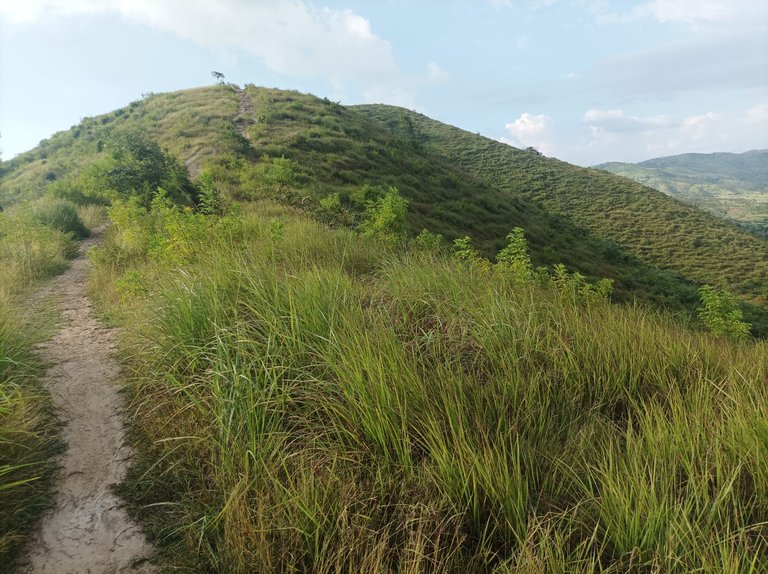 Después de esta tres primeras subidas, viene el descenso hasta llegar a la parte donde podemos acceder a Las Mercedes, allí me tope con un amigo caminante que venía de la ruta Las Piedras, conversamos unos segundos, y le pregunte se habían más personas allá adelante y me manifestó que no. Luego comencé a subir, en esta parte me encontré con 2 Zamuros que estaban en un árbol, se dejaron tomar unas fotografías para mostrárselas a ustedes.
After this first three climbs, comes the descent until we reach the part where we can access to Las Mercedes, there I ran into a walking friend who came from the route Las Piedras, we talked for a few seconds, and I asked him if there were more people ahead and he said no. Then I started to climb, in this part I found 2 Zamuros that were in a tree, they let me take some pictures to show you. Then I began to climb, in this part I met 2 Zamuros that were in a tree, they let me take some pictures to show them to you.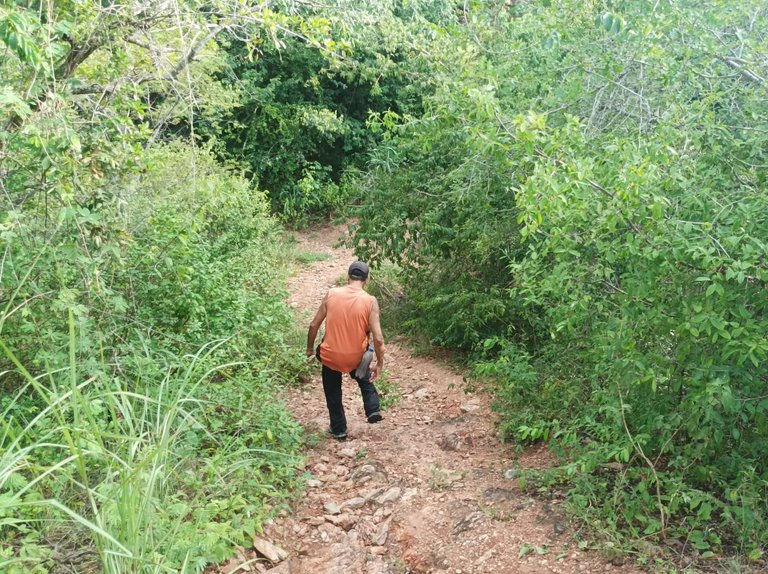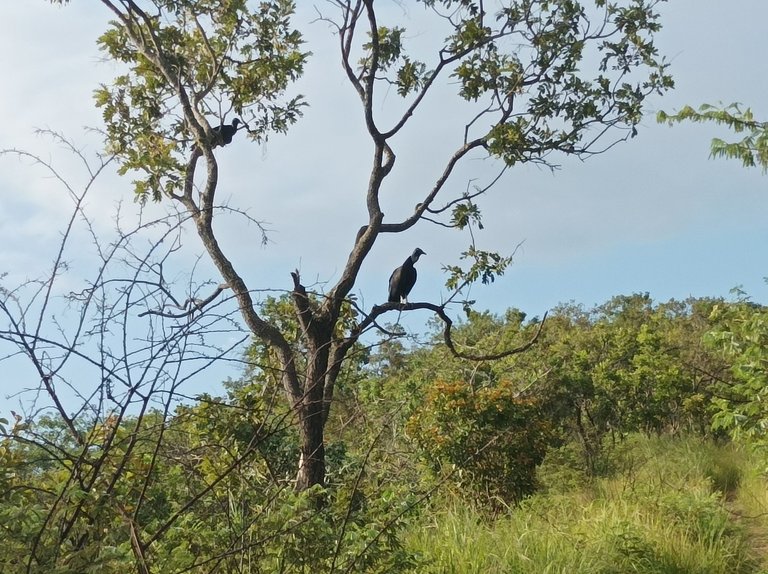 Llegue a Las Torres con un tiempo de 32 minutos y 48 segundos, con una distancia de 2 kilómetros y 270 metros, seguí avanzando para después llegar a la parte final donde está la piedra, con tiempo de 42 minutos y 40 segundos y una distancia de 2 km y 960 metros, mi mejor tiempo hasta esta parte es de 33 minutos, pero en esta ocasión lo hice a un ritmo suave.
I arrived at Las Torres with a time of 32 minutes and 48 seconds, with a distance of 2 kilometers and 270 meters, I continued advancing to then reach the final part where the stone is, with a time of 42 minutes and 40 seconds and a distance of 2 km and 960 meters, my best time until this part is 33 minutes, but this time I did it at a gentle pace.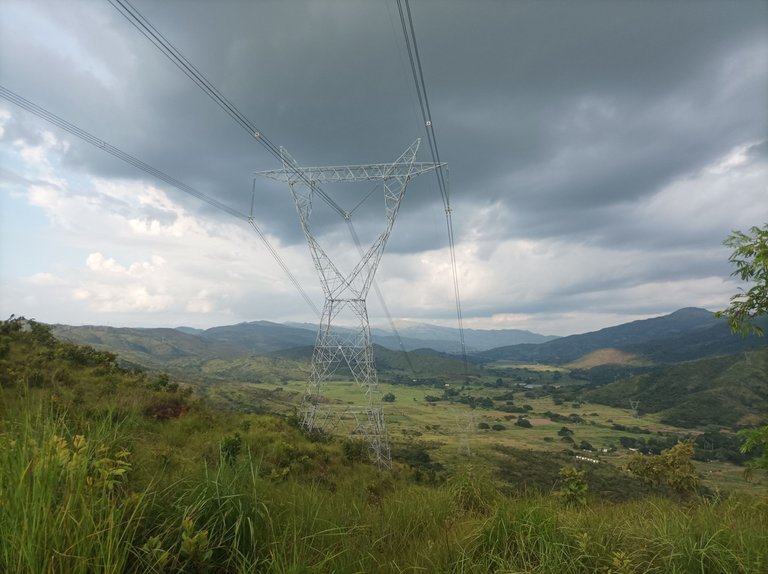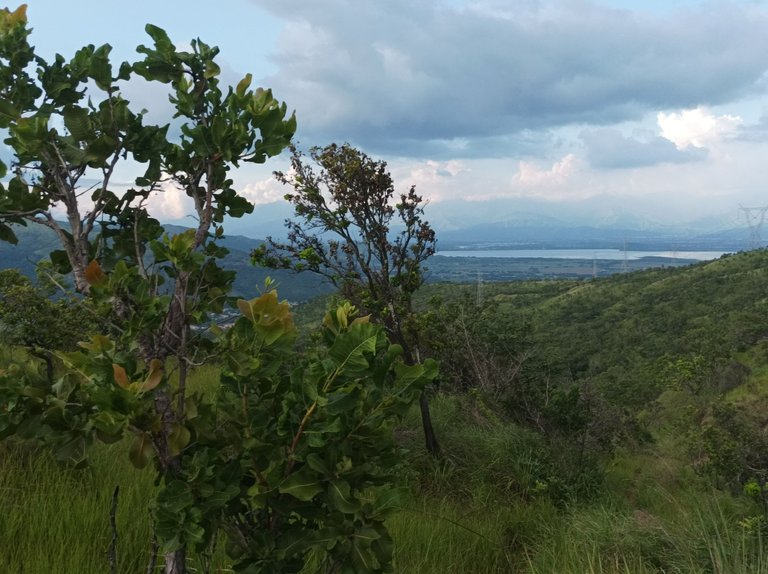 Me hidrate unos segundos, y después me devolví por el mismo camino, hasta llegar a la avenida Lisandro Hernández con un tiempo de 1 hora 35 minutos, y una distancia total de 6km.
I hydrated for a few seconds, and then I went back the same way, until I reached Lisandro Hernandez Avenue with a time of 1 hour 35 minutes, and a total distance of 6km.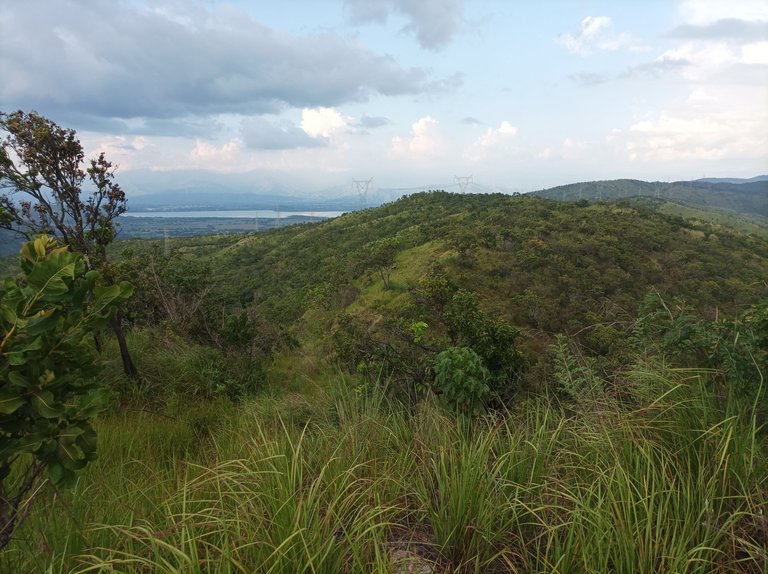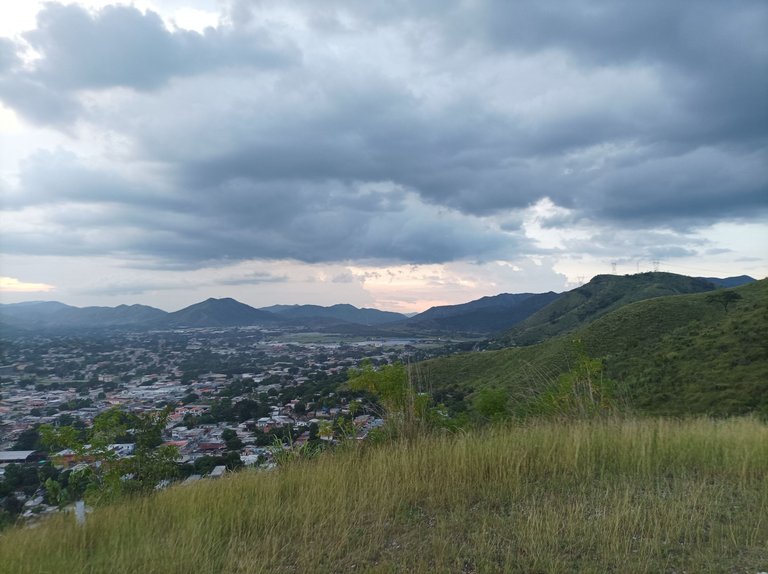 Este fue mi entrenamiento, espero que les haya gustado, nos vemos en el próximo.
This was my training, I hope you liked it, see you in the next one.
Fotografías: Teléfono Redmi Note 10
Portada realizada en Inkscape
Logos utilizados: de Hive y de @fulldeportes
Traductor utilizado: https://www.deepl.com
Aplicación utilizada: Strava
Photos: Redmi Note 10 Phone
Cover made in Inkscape
Logos used: from Hive and @fulldeportes
Translator used: https://www.deepl.com
Application used: Strava


Vote la-colmena for witness By @ylich
---
---