Entrenamiento de Caminata ruta El Samán - Dimas [ESP/ENG]
---
Saludos amigos de Hive y
@fulldeportes
, hoy voy a compartir con todos ustedes un nuevo entrenamiento de caminata ruta El Samán – Dimas, de mi comunidad. Este recorrido es totalmente plano, donde podremos apreciar la belleza de este sector campesino.
Greetings friends from Hive and @fulldeportes, today I am going to share with all of you a new El Samán – Dimas route walking training from my community. This route is completely flat, where we can appreciate the beauty of this peasant sector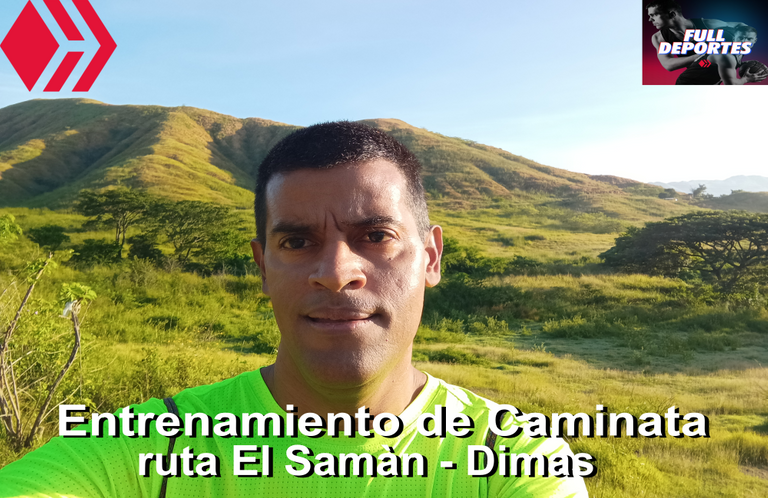 En este entrenamiento me levante bien temprano a la 5:40 am, para luego salir 15 minutos después de preparar mi bolso con el agua para la hidratación, aquí recorremos una gran parte de la avenida Lisandro Hernández que es llamada la vía Las Gandolas porque es la carretera nacional donde círculos los vehículo que vienen de San Juan y Maracay. Una vez que llevamos 2 kilómetros, se visualiza la estatua del monumento del prócer Ezequiel Zamora.
In this training I got up very early at 5:40 am, to then leave 15 minutes after preparing my bag with water for hydration, here we go through a large part of Lisandro Hernández avenue, which is called Las Gandolas road because it is the national highway where vehicles coming from San Juan and Maracay circle. Once we have traveled 2 kilometers, the statue of the monument of the hero Ezequiel Zamora is displayed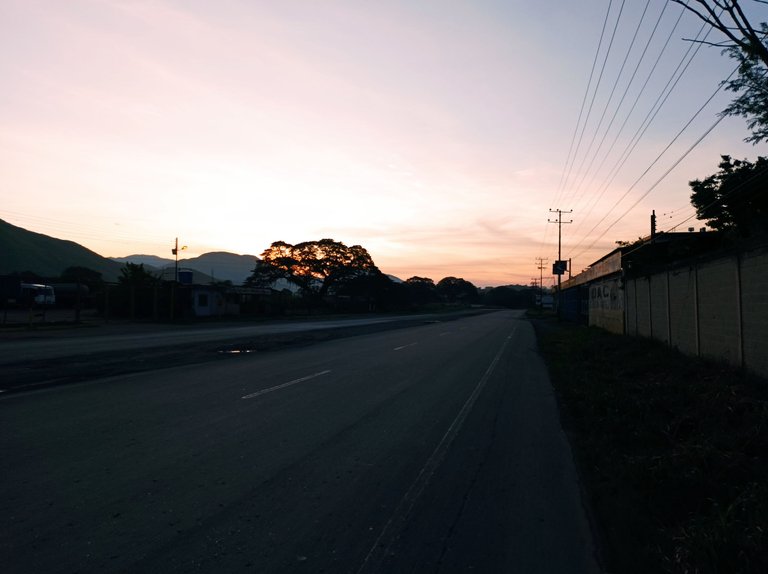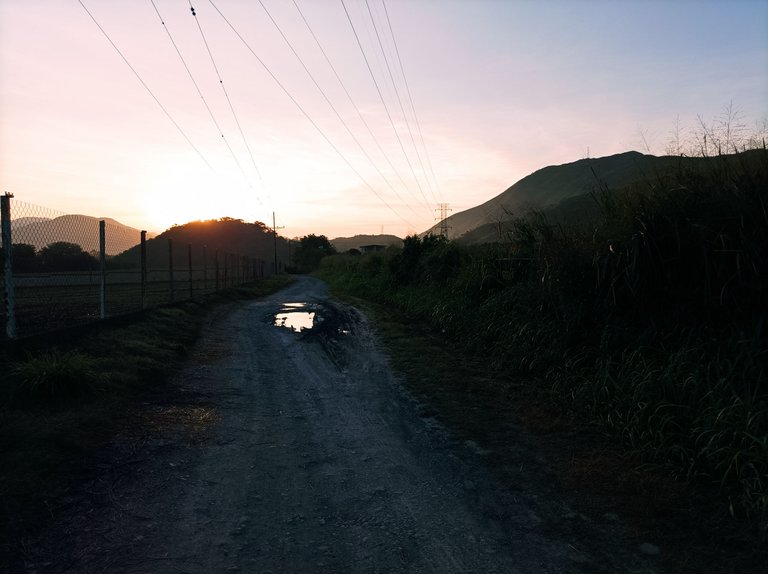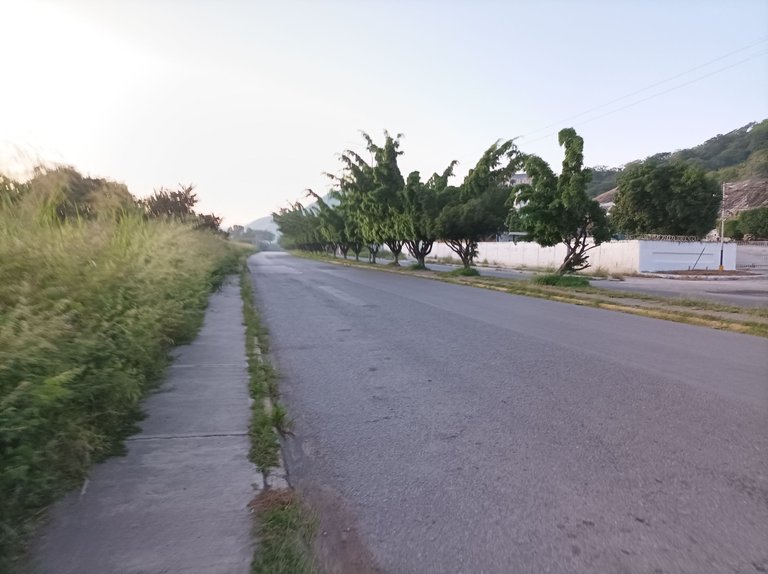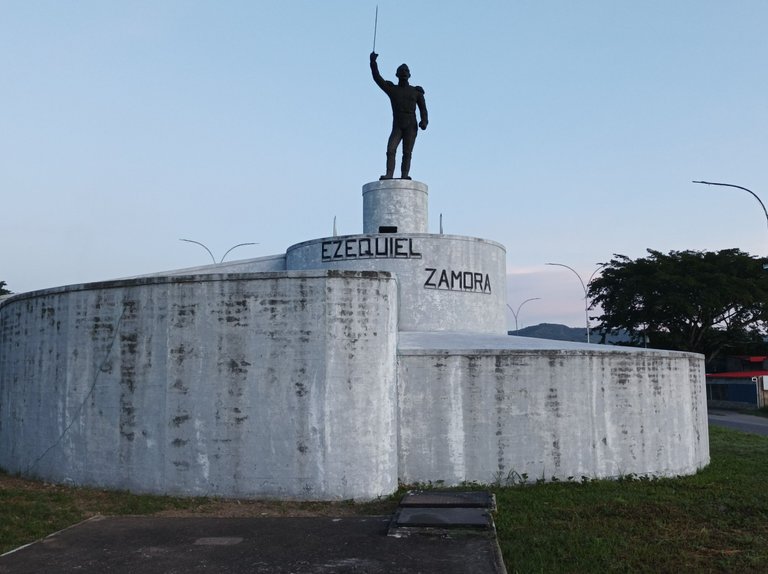 Cuando llegue a esta parte me encontré con el equipo de corredores de la comunidad, quienes tenían planificado un entrenamiento de 18 km, donde tenía que darle 3 vueltas en este sector, con 6km cada una de las vueltas, en el contenido audiovisual podrá apreciar cuando los corredores estaba entrenando.
When I got to this part I met the community runners team, who had planned an 18 km training, where I had to run 3 laps in this sector, with 6 km each of the laps, in the audiovisual content you will be able to appreciate when the runners were training.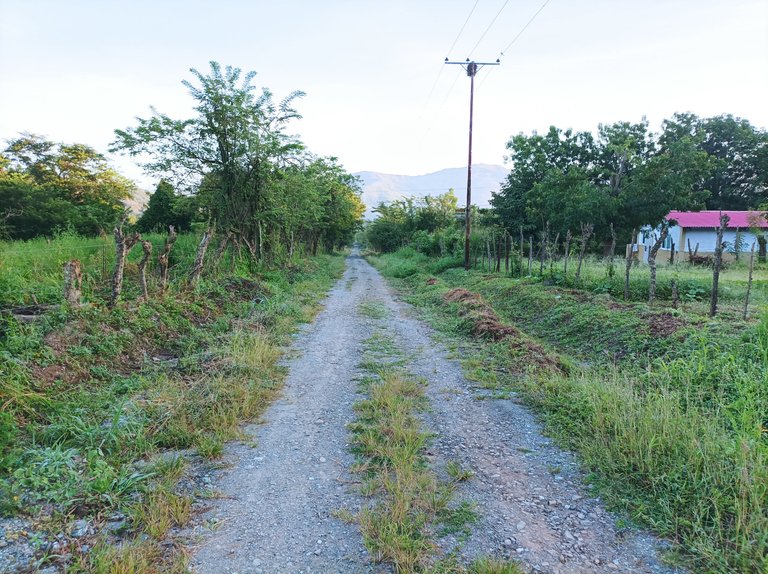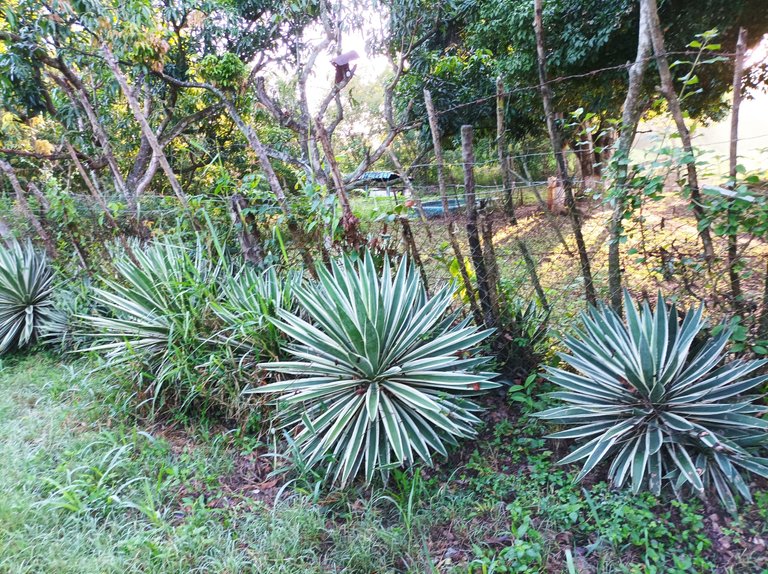 El entrenamiento fue a un ritmo suave ya que en esta misma semana , había realizado otro de montaña un paso de competencia, entonces este me sirve de fondo para tener resistencia en las piernas, al llegar a la entrada del asentamiento campesino El Samán, alcanzando un tiempo de 30 minutos, cuya distancia es de 3 km. Aquí podemos apreciar un sembradío de cambures que abarca como 200 metros de siembra y otros rubros como el maíz.
The training was at a gentle pace since this week, I had done another mountain pass, a competition step, so this serves as a background to have resistance in my legs, upon reaching the entrance to the El Samán peasant settlement, reaching a time of 30 minutes, whose distance is 3 km. Here we can see a plantation of bananas that covers about 200 meters of planting and other items such as corn.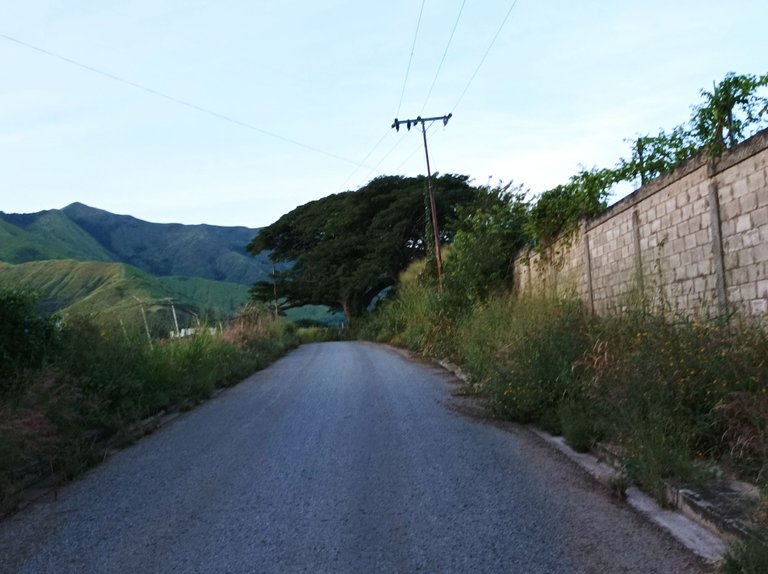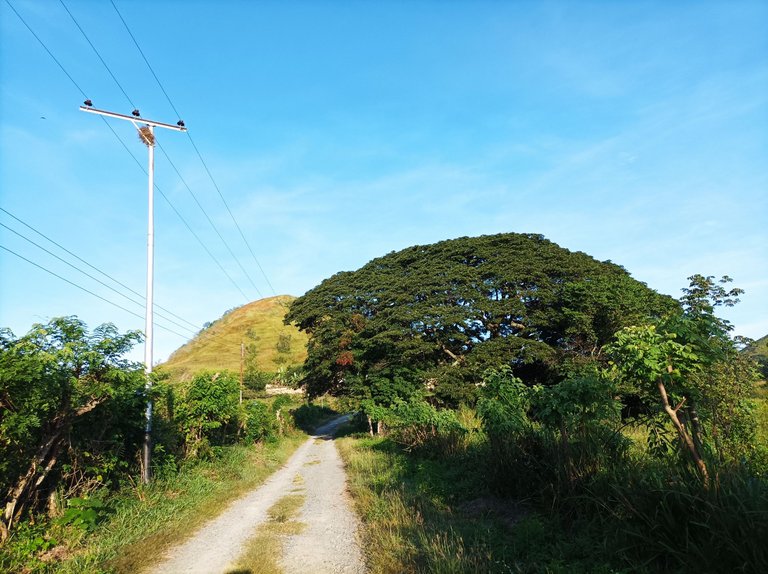 Cabe destacar que son aproximadamente 4 km en asfalto, después comienza la carretera de tierra, donde luego hice un cruce a mano izquierda para el sector llamado Dimas por los corredores de Villa de Cura, allí me adentro como 1 kilómetro 500 metros, donde se aprecian las bella montañas en una de las haciendas, más adelante hago el retorno para tomar nuevamente la vía principal de este sector campesino.
It should be noted that it is approximately 4 km on asphalt, then the dirt road begins, where I then made a left-hand intersection for the sector called Dimas through the corridors of Villa de Cura, there I went in about 1 kilometer 500 meters, where you can see the beautiful mountains in one of the haciendas, later I return to take the main road of this peasant sector again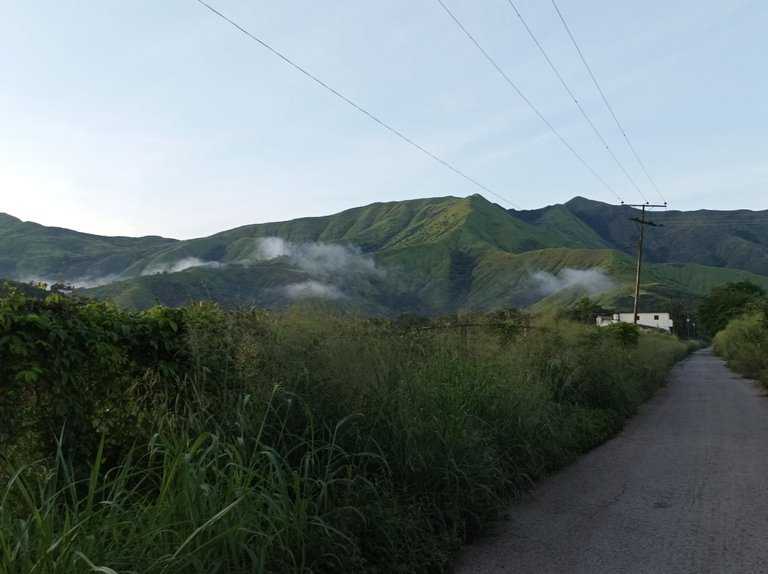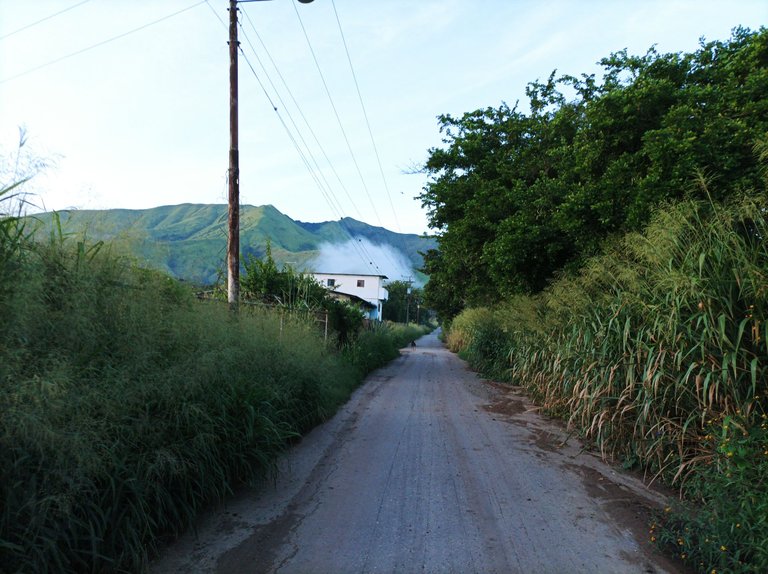 Ahora bien al tomar esta vía me alcanzaron nuevamente el equipo de corredores, en la segunda vuelta. También me encontré con un perrito en la vía quien se dejó captar una fotografía para mostrárselas a ustedes. Este grupo de corredores todos los años en el mes de diciembre realizan una competencia de 6km para medir las condiciones físicas de los atletas de la comunidad, recuerdo que cuando yo estaba activo en los maratones, hice 3er lugar con un tiempo de 21 minutos.
Now, when I took this route, the team of runners caught up with me again, on the second lap. I also met a puppy on the road who allowed himself to be photographed to show them to you. Every year in December, this group of runners perform a 6km competition to measure the physical conditions of community athletes. I remember that when I was active in marathons, I finished 3rd place with a time of 21 minutes.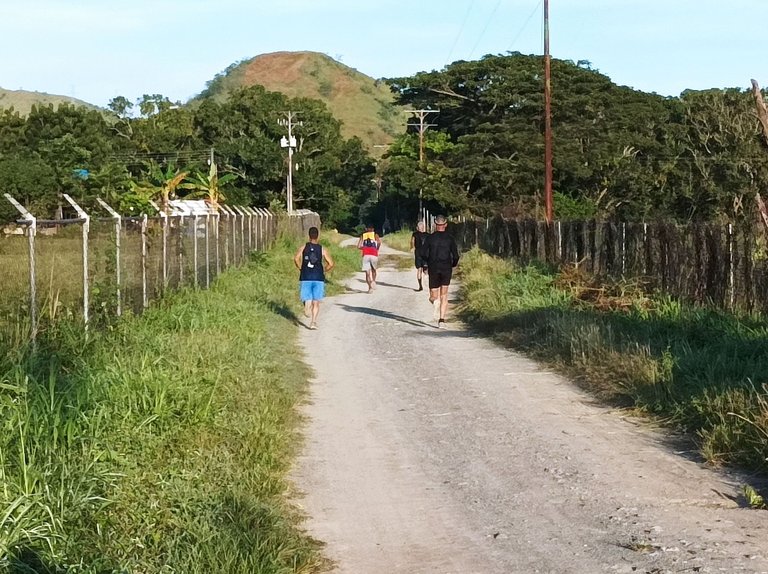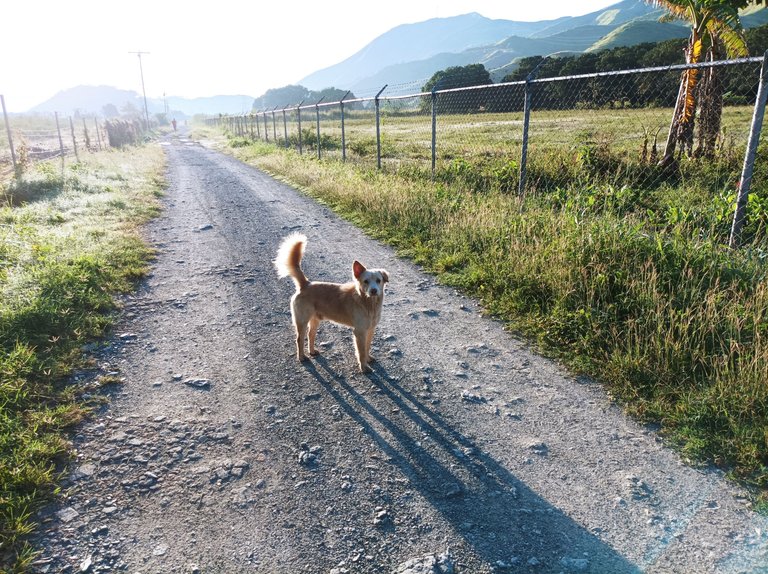 En esta ruta parece sencilla pero cuando vamos a un ritmo de competencia en la entrada al sector El Samán hay una pequeña subida que te pega en la piernas porque la velocidad en que vienes te hace disminuir un poco, luego continuamos en trayecto que es plano. Después viene la carretera de tierra y para llegar aproximadamente a 1 km donde está la entrada al sector de La Represa nuevamente nos encontramos con otra subida que afecta un poco el ritmo de carrera o de caminata.
On this route it seems simple but when we go at a competitive pace at the entrance to the El Samán sector there is a small climb that hits you in the legs because the speed at which you come makes you slow down a bit, then we continue on the route that is flat. Then comes the dirt road and to reach approximately 1 km where the entrance to the La Represa sector is, we again come across another climb that slightly affects the pace of running or walking.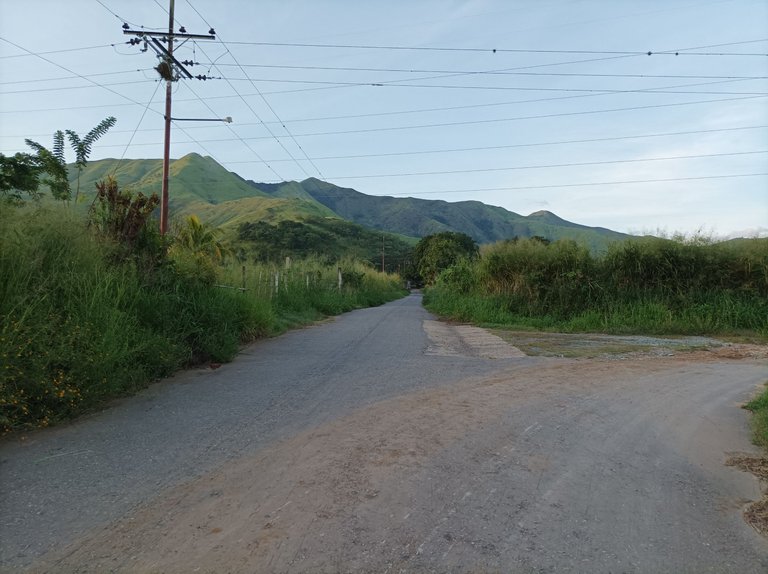 Considero que es una ventaja conocer la ruta de una competencia porque esto nos ayudaría a definir cuáles serían las estrategias que vamos ejecutar en una competencia de caminata o carrera, cuando son ruta cortas de 5km, el corredor debe de salir a un ritmo fuerte para mantener en el primer grupo y después incrementar la velocidad en la subidas si es buen escalador para aprovechar y poder despegarse del grupo.
I consider that it is an advantage to know the route of a competition because this would help us to define what would be the strategies that we are going to execute in a walking or running competition, when they are short routes of 5km, the runner must leave at a strong pace to maintain in the first group and then increase the speed on the climbs if you are a good climber to take advantage and be able to break away from the group.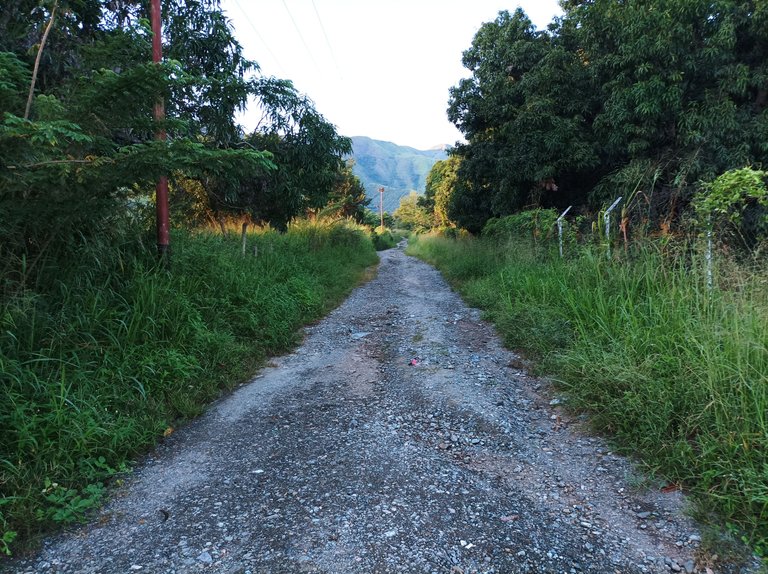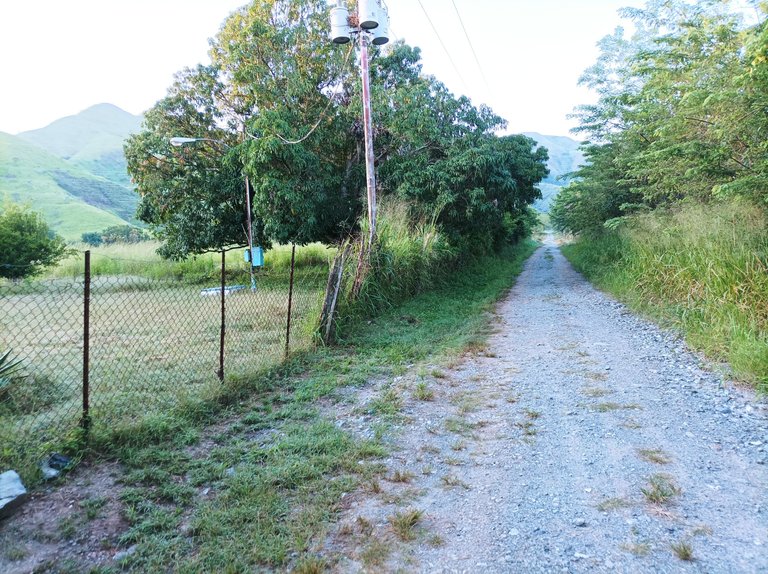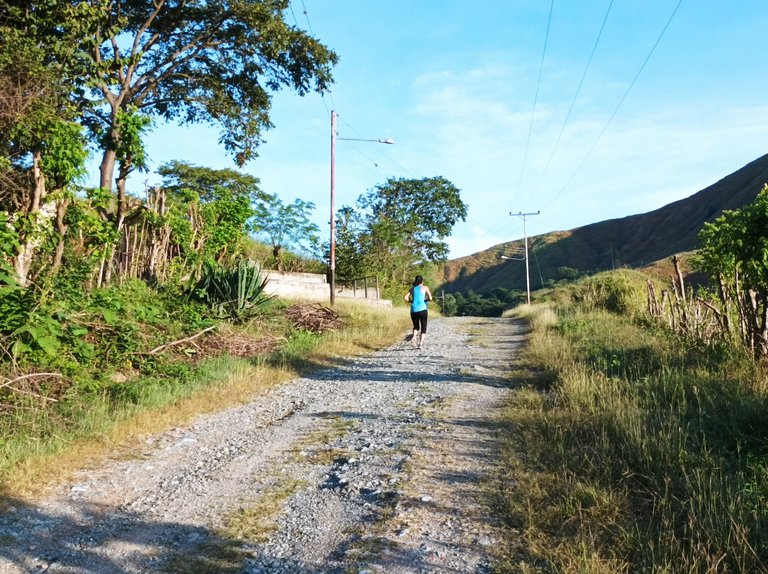 En este entrenamiento hice un tiempo final de 1 hora con 40 minutos, había activado la aplicación Strava pero como en una parte no había cobertura, no se registró correctamente el recorrido.
In this training I did a final time of 1 hour and 40 minutes, I had activated the Strava application but since there was no coverage in one part, the route was not recorded correctly.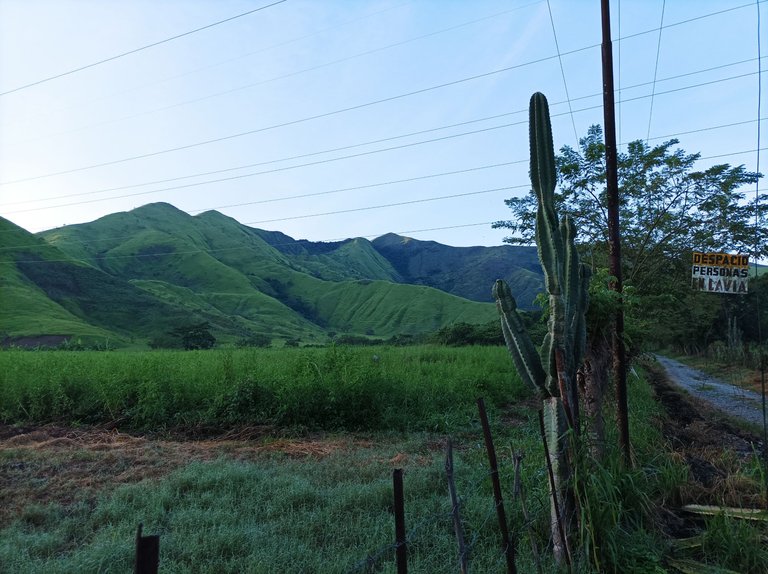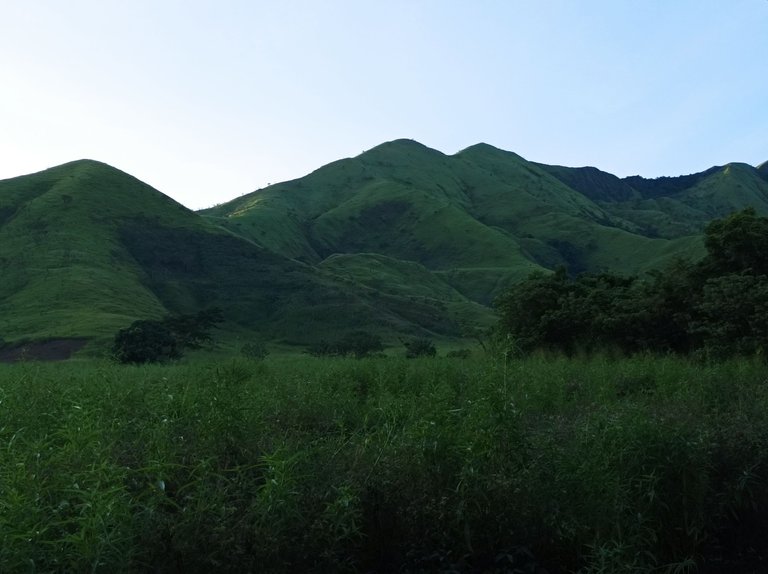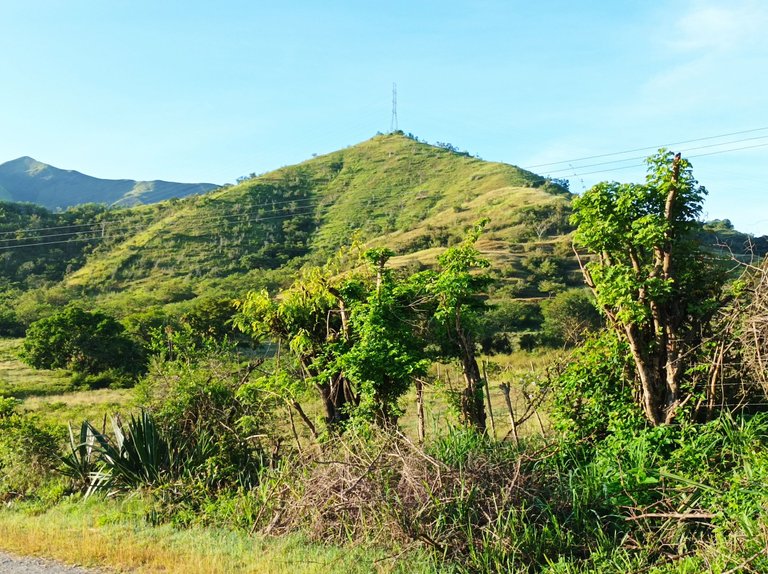 Portada realizada en Inkscape
Logos utilizados de Hive y @fulldeportes
Fotografías Teléfono Redmi Note 10
Edición de Vídeo CapCut
Musica sin Copyright Fuente
Cover made in Inkscape
Hive and @fulldeportes logos used
Pictures Redmi Note 10 phone
CapCut Video Editing
Music without Copyright Source
Espero que les haya gustado, nos vemos en una próxima publicación.
I hope you liked it, see you in a next publication



---
▶️ 3Speak
---
---