Alienships Pilot League Pack Drop (And Free NFT Pass)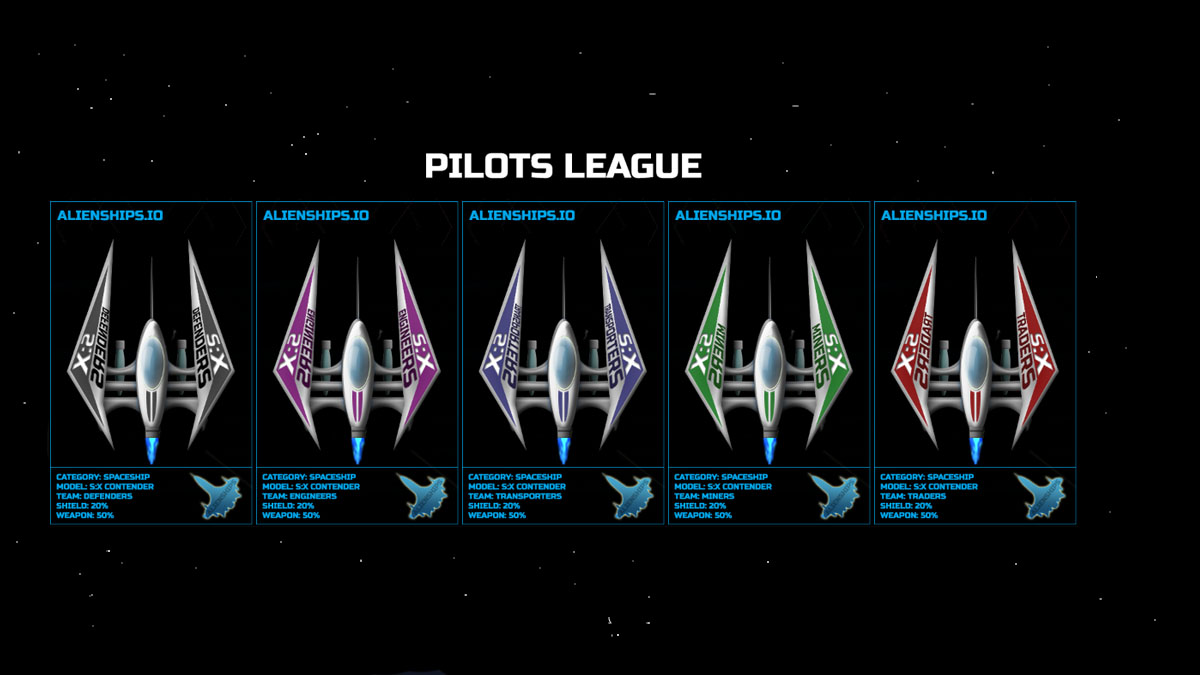 I know today is a big day on Hive regarding drops but I wanted to point out that Alien Ships is dropping their new Pilot's League Ship NFTS on Neftyblocks.
Alien Ships is an old timey flash style game that I'm enjoying. It's truly a free play to earn game but of course you can buy assets, win or blend for a more enriching experience.
I've only started a few months ago but the game has changed quite a bit which shows a good deal of development and active admin. For me, it's just fun and I'm organically growing my account with a purchase here and there if I only have a few items left to blend into something bigger.
I myself purchased 2 of the new ships from the packs but might buy the best ones on atomic. There are plenty of packs left so if you are interested in playing a space shooter game, give it a try. Don't feel compelled to buy the new ships but if you want to get current in the game and move to the next league with everyone else as your jumping-off point then it can't hurt.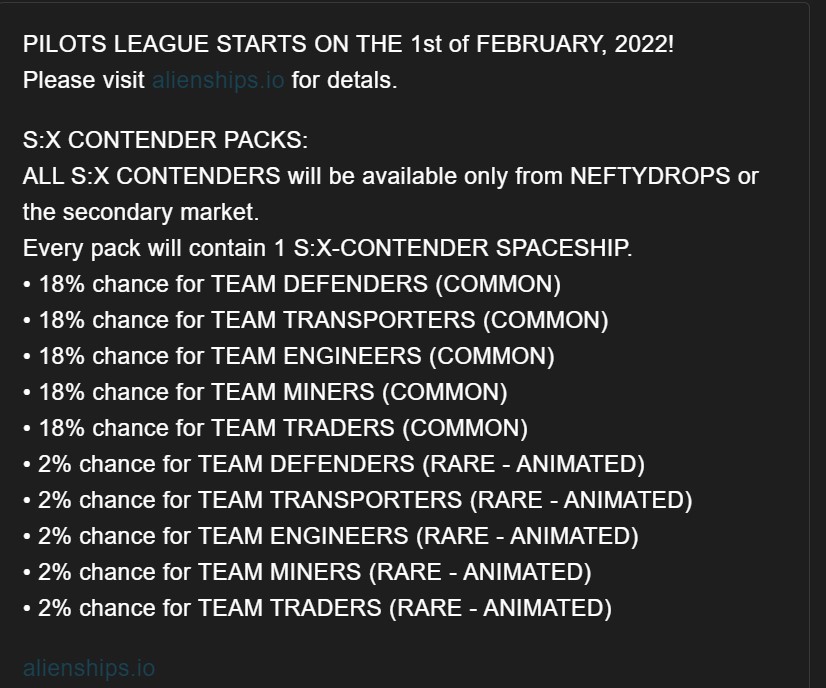 I can't be sure of the value of the new ships and how the new mission challenges will go for pilots but I can tell you that anything I've earned, blended or won in the game has sold on Atomic so the community, though around 1500 hundred players is active and growing. I particularly love the items that are actually backed with wax.
Alien Ships is pretty fun and I'm definitely not sick of it yet lol. But I'm confident that when I am I can sell my ships. I'm not suggesting anyone buy ships without at least trying the combat missions for free but I wanted to make sure all Hivians knew about the pack drops today for the new stuff!! If you pull a rare asset someone will buy it for sure. Even the commons are selling.
Now for a special treat
A few weeks ago the admin released an NFT called permanent giveaway pass. Ownership of this NFT allows any holder to access the weekly giveaway. There are some juicy assets in there and while I haven't won anything yet, I have my eyes set on a few that I really want.
All you have to do is put in the "secret" code once a week and see if you've won. I was entrusted with a few extra of these NFTs and I'm happy to drop one to you. If you are a referral of mine let me know your wax address if you couldn't grab one of these when they were available. If you are interested in started to play Alien Ships, drop your wax address in the comments and I'll give you one. If you have no intention of trying out the game then please don't claim and let someone have it. I only have a few.
Posted Using LeoFinance Beta
---
---