How I Beat Khal in Engagement With A Tomato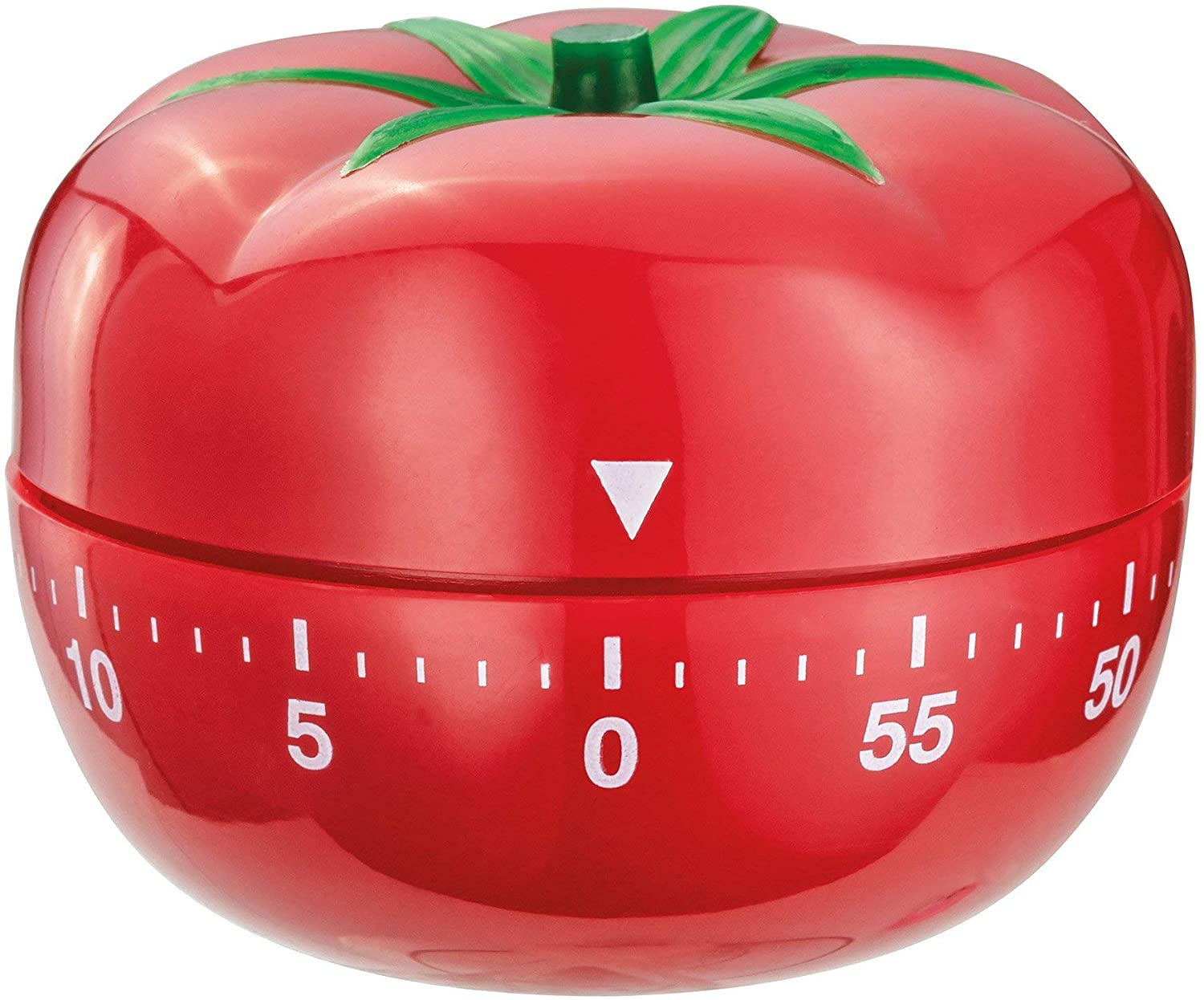 Last week a launched a series of jabs and abuses at our dear @khaleelkazi with regard to his Leofinance Engagement Challenge. I can't remember them all but I was lighting him up in Discord and went as far as laying down evidence that he wasn't human and actually Khalbot.
He scoffed at me with his usual hoody-lined wit but I had laid down the gauntlet and pre-declared victory. I secretly thought I was screwed but I knew Khal had a busy week and I had some unusual wiggle room because of that.
But I needed to come up with a plan because engagement is hard. It is time-consuming and inefficient for someone like me because I have the attention span of a goat. I needed a plan.
I needed a plan. So I did what anyone in my position would do. I reached for my tomato!
You see, back in 2013 when I was working in tech my company did a seminar about time management and efficiency. All the geeks and nerds were pretty good at setting and accomplishing goals but let's just say that I lacked in that department.
But we learned about, and started to practice something called The Pomodoro Technique. And you guessed it, Pomodoro is Italian for Tomato.
You can learn about it in the link above but in a nutshell it is a time management method where you set a timer for 20 or 25 minutes and do hyper-focused work followed by a 5 minute break.
Within that time period, you only focus on 1 task. So no checking emails, no getting a glass of water or checking your hive wallet. Just reading and commenting.
Each round is called a Pomodoro and you arrange your day according to your Pomodoros. In my case back in 2013 my nerds were so impressed with my improvements they actually bought me a tomato timer and I used it. Nowadays there are apps and chrome extensions to help you. For the Leofinance Engagement Challenge I used the Marinara: Pomodoro Assistant and it worked like a charm.
I would set a 25-minute Pomodoro for engagement, and then others to do other work tasks. I managed several really great Pomodoro engagement sessions throught the day and my breaks actually felt too long.
My one mistake was not fully understanding that the contest runs Friday to Friday so I had a lot of overlap between the current contest and the previous one. So, in theory, I would have done much better but I still did enough to beat Khal and that was the goal.
So know you know how I Beat Khal with a Tomato! Are you participating in the Leofinance Engagement Challenge? Do you have a plan to swipe 100 Leo from Khal each week? Let me know about it in the comments.
Posted Using LeoFinance Beta
---
---