Reached Monthly HBD Interest Goal Early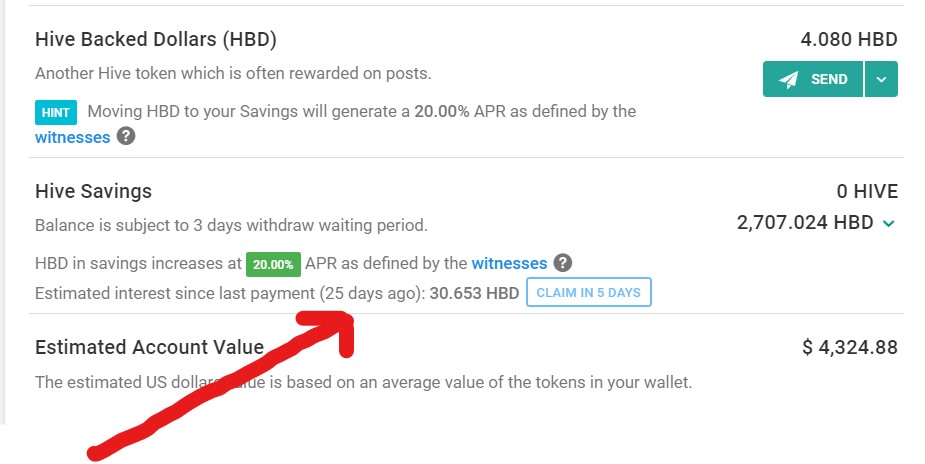 Any of my readers know I'm really obsessed with HBD right now. I had never really paid attention to stable(ish) coins before.
I've always earned HBD of course but it sat there until I found something to spend it on. I never even converted to hive most of the time. But things have changed for me, and everyone else I suppose.
I took my side cash from an exchange and plopped it into HBD and entered the savings option for 20%. The thing that fascinated me most and kind of gamified it for me was watching my interest accrue towards claim day.
My goal was to have enough HBD to earn just $1 a day. The thought of just being able to do that online is dumbfounding for an old guy like me. When I was a kid the only way to earn money from home was licking envelopes for a company that wouldn't pay you or sending out chain letters.
So the concept of hive is kind of crazy in itself but leaving the legacy finance system's saving mechanisms is mindblowing. I made more on less in one month than I have ever made in a savings account.
In fact, I reached my $30 a month goal with 5 days to spare. But I will say that at this point I will not sink fiat into my account. It's on me to earn my HBD the hard way (lol) and that way I'm way more risk averse.
The funny thing about HBD is how spoiled I'm getting. I'm not assuming this will remain at 20% for an extended period of time but when I look at a Compound Interest Calculator and adding my monthly $30 to it, the amounts don't seem exciting. Isn't that crazy? How spoiled are we.
Have you played with one of these and set some HBD goals for yourself? I'm putting some thought into that and would like to get to $5,000 but not at the expensive of my actual hive so it is going to take some time.
I'd love to hear your thoughts and goals in the comments!
Posted Using LeoFinance Beta
---
---