Win A 20,000 Leo Delegation : Leo Power Up Day Is Coming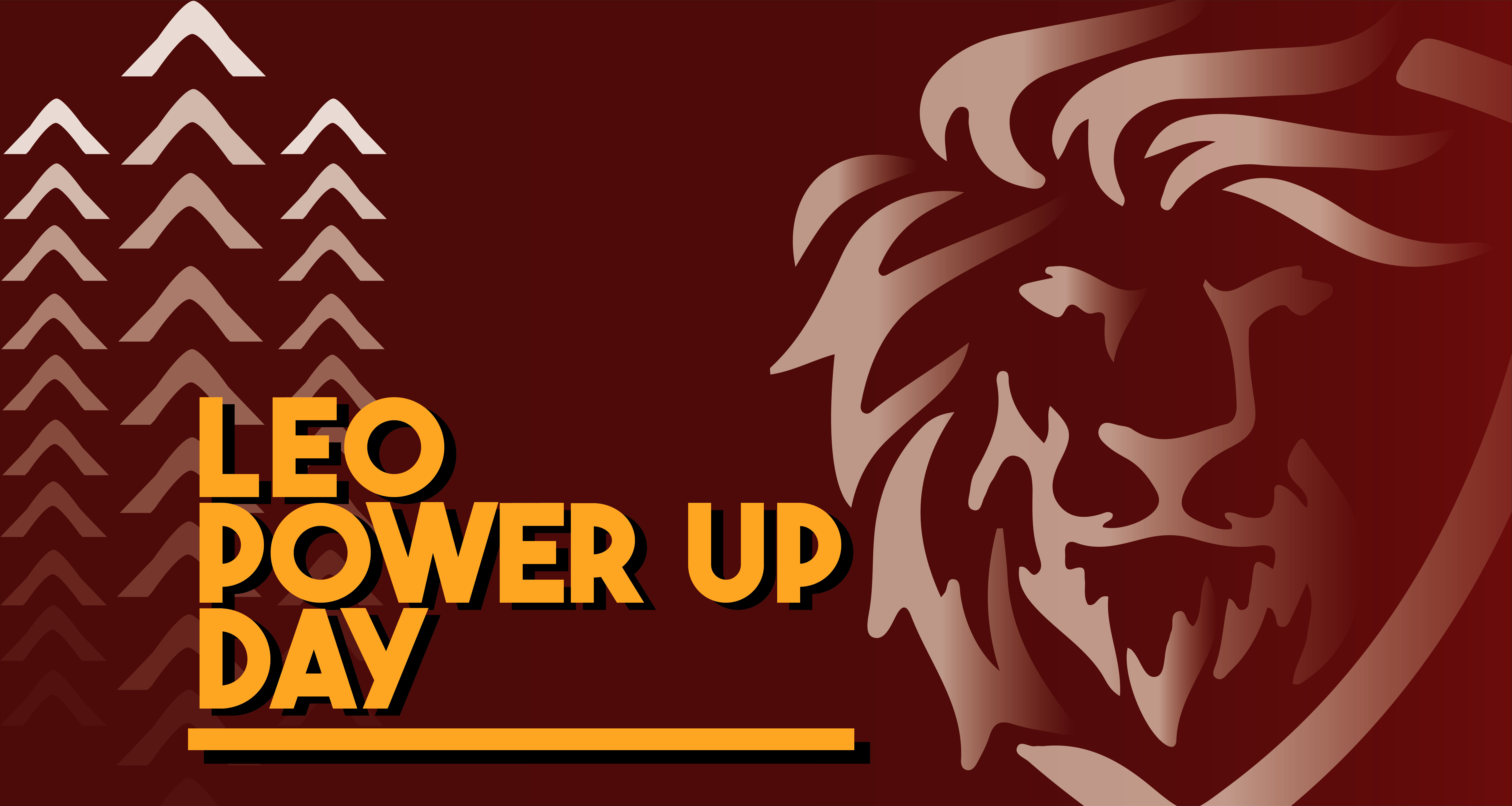 image credit @leogrowth
I'm so happy to be supporting and writing about this subject. It is something that I have been clamoring about for years.
It's the concept of juicy short term delegations to low stake hivians/lions to speed up their growth. The reason I have always pushed for this idea has been that I see the need for a middle class on the blockchain and this helps to produce that.
If you follow me you will remember the many times I've posted on my concept of ROC>ROI which translates to Return on Community is greater than Return on Investment. Investing in the community first will always lead to a better personal ROI.
Well, it doesn't always work, but on hive/leo it cannot fail. The economics are actually set up this way. I point out every few months that the whales cannot do all the work. There has to be some worker bees that do the work to push this thing forward.
I, for one, love to curate. I've been doing a bit wrong lol but my thing is to give out 100% votes all the time as long as the author is trying to find their voice. And yes, partial credit counts with me.
But, I don't have a large stake and can't help that much financially. So imagine getting to curate with a 20,000 Leo Power delegation? That should equate to the curator earning about 5 Leo a day with a little bit of time and attention. During the life of the delegation the curator can earn 105 Leo easily staying at 80% Vothing Power.
This will be a launching pad for low stakeholders to work their way into meaningful gains in a very short period of time. And it doesn't take much to enter. I am definitely going to be powering up and taking my chances. All the details are listed below courtesy of @leogrowth
It's easy as hell, just power up at least 200 Leo on the 15th of June (PST), and you will be eligible to win one of the 20k delegation prizes.
A couple of rules to join this challenge:
Some ground rules to participate in LeoPowerUpDay:
Your total Leo Power (on the 15th) must be more than 200 and less than 20k
You must power up at least 200 Leo on June 15th.
Reblog this post. Sorry, Leogrowth still needs to earn a follower base, these reblogs help us reach a wider audience.
If you want to make a post about this, mentioning why you are powering up and what do you think of the Leo Finance ecosystem, you are more than welcome and y! Just remember to use the tag #lpud :D we'll be on the lookout for the posts using that tag.
The winners will be chosen randomly using a provably fair provably fair random picker from a pool of users who fulfill all four requirements.
For the next Leo Power Up Day events, we will add a new rule: You must not have powered down from June 15th to July 15th, so keep that in mind for the July edition!
Bonus Prizes
The Leo community is one of the strongest and tightest in the Hive ecosystem, and many of the users with a big Leo stack have chipped in to the prize pool to encourage you to power up Leo!
Five random users who fulfill the four requirements above will get one of the next prizes:
5k LP delegation for 3 weeks from @edicted
2.5K LP delegation for 3 weeks from @roleerob
2k delegation for 3 weeks from @steemstreems
2k delegation for 3 weeks from @taskmaster4450 and @whatsup
1k delegation for 3 weeks from @anomadsoul and all the LP from @leogrowth
This means there will be 5 bonus winners, one winner for each prize.
Do not ignore the bonus prizes, they are all meaningful. If you get one, show the community how hard you are willing to work to build your stack. Stake your gains on the next Leo Power Up day on July 15th to give it another shot!
Posted Using LeoFinance Beta
---
---